Return to All Resources
Boot Barn brands adopt a cross-channel marketing solution to match their growth ambitions
5 Minute Read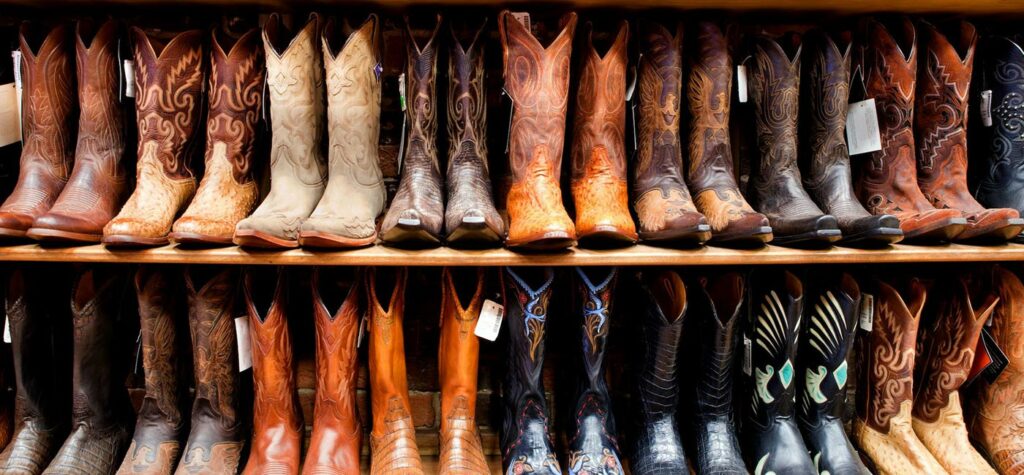 Boot Barn (NYSE: BOOT) is a leading retailer of western wear and work-related footwear brands. Across its four major retail brands—Boot Barn, Shepler, Country Outfitter and Idyllwind—the company is in the top 30 ecommerce sites, while also operating more than 200 physical retail sites across 33 states. 
When Boot Barn needed a new multi-channel marketing solution, Cordial was the first place they turned. And, once they learned about Cordial's potential to integrate and unify marketing across their brands, we very quickly became the only choice for a partner to move forward into the next phase of the company's growth.
The challenge
With more than 6.5 million contacts across its four major retail brands, Boot Barn's primary method of communicating with customers and subscribers is via email. As such, the company required a cross-channel marketing technology partner that could help keep pace with a number of key goals:
Enable tailored cross-channel messaging, including SMS, email, and push notifications

Provide a holistic view of customers across all touchpoints and channels, at a 1:1 personalized level

The ability to segment customers both within and across its suite of brands

The ability to easily integrate across its existing tech stack
In addition to its performance-oriented goals, Boot Barn was also driven by timing: its existing messaging platform has to be completely phased out in 2022. While that timing put pressure on the company to find a platform that could be onboarded quickly and easily, its innovative, forward-thinking marketing team was already looking for a solution that could also meet the needs of their growing vision for their digital marketing efforts.
Why Cordial?
When choosing their new cross-channel marketing partner, the Boot Barn team essentially narrowed their choice to two platforms: Cordial and one of the "big four" legacy marketing clouds. Both platforms were weighed against a number of criteria, including:
Superior data management and analysis capabilities that

form the backbone of the company's updated, innovative approach. As a well-established retailer, the company had a large amount of customer and business data from online and offline sources but lacked the ability to use it to inform their marketing strategy. With Cordial, robust APIs provide quick, easy bi-directional data transfer, making Boot Barn more agile, from strategic decision making to triggering actions and outreach based on custom triggers.

Next-level marketing campaigns

without the need for technical expertise. Boot Barn's prior platform required the support of substantial internal and external technical resources and lengthy, costly development cycles to build marketing campaigns. Since adopting Cordial, the company's marketing team is now able to be self-sufficient in building cross-channel segments, orchestrations, and message templates, with every aspect designed to be scalable.

Full tech stack integration

. A key piece of the puzzle for Boot Barn is the ability to plug into the entire suite of tools used by their team, with simple integrations that provide bi-directional syncing without data loss.

Strong onboarding process and support to ensure that the project was not only kicked off well but that the entire Boot Barn team was comfortable with the solution and had access to expert help in the event of an issue or difficulty fully leveraging the tools.
In the end, those last two points were perhaps the truest "make or break" reasons to select Cordial: "One thing that really stood out was the ease of the integration with Cordial. We had some concerns when we began seeking a new platform, that we wouldn't be ramped up by Holiday," said John Hazen, Chief Digital Officer at Boot Barn. "Once we met the onboarding team, and saw their (justified) confidence, we felt much more comfortable and handily beat the holiday deadline."
What comes next for Boot Barn?
Boot Barn is committed to meeting customers where they are at the given moment. With supply chain disruptions, labor shortages and other lingering effects of the pandemic leading to reduced hours for many retail outlets, the immediate outlook for the brand is the digital realm, which has dominated much of the retail space since early 2020.
However, as the economy continues to reopen, the company is also well-positioned to put its new tools to use and take advantage of the latent demand for its products that can only be met by in-store shopping. In a sector that has always been marked by the need to try products in-store, combined with short turnaround times on purchases by people with same-day needs for workwear, the ability to connect with customers around everything from opening hours to personalized deals will be critical to Boot Barn's success in the near future.
Customer Segmentation
"Boot Barn's communication relies heavily on segmenting our millions of contacts. Whether it be Western, Work, Fashion, or Country, segmented emails, personalized content is a must-have," said Hazen. "And as a modern platform, Cordial's ability to execute that segmentation for our billions of emails sent annually made for a great partnership."
Personalization at Scale
With numbers like that, the treasure trove of data that already exists at Boot Barn looks set to grow exponentially in very short order–a state of affairs that will provide yet more opportunities to craft ever-more-detailed segments and personas, along with ever-more personalized messages and offers to that growing database.
Unifying the customer—and loyalty—experience
For the first time, Boot Barn will have access to a common set of customer information across all of its brands–a quantum leap forward in its ability to understand what drives purchase decisions and customer loyalty. 
"With the majority of our customers opted into our Boot Barn loyalty program, the use case of Cordial informing what works and what doesn't for our customers was another important aspect in the decision-making process," said Hazen. "Data, loyalty, and outreach bundled together equate to a major win in our eyes."