Return to All Resources
Unseen data limitations may be holding you back from breaking through with customers
9 Minute Read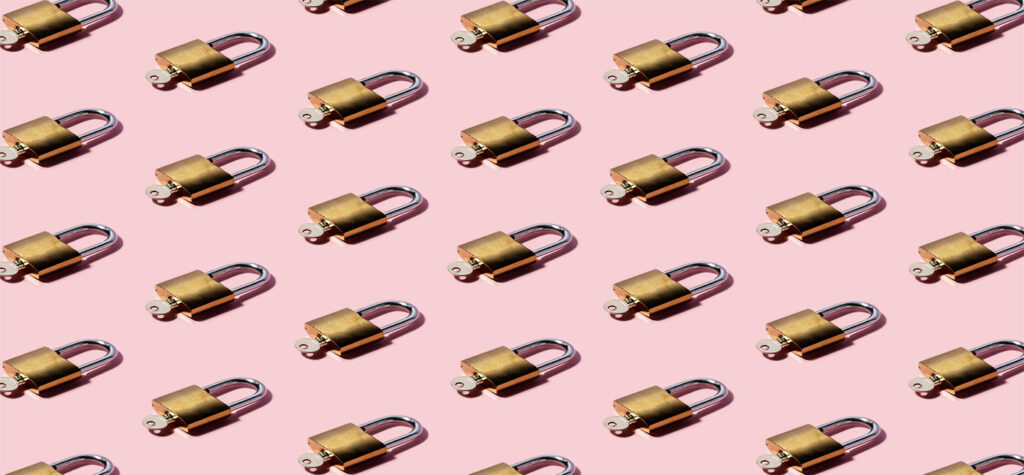 There is incredible value in first-party data that is used intelligently. But are you really using data in the most powerful ways that you could? Many platforms limit marketers to basic contact information, behaviors, and purchase history to personalize messages. They make it impossible for brands to leverage an array of data about their customers, stores, inventory, or promotions to trigger or personalize more finite messaging to individuals.
Marketers are bound by what their tech partners can support. A data-first platform focused on simplifying data management, like Cordial, is necessary to unlock the potential in your data and create breakthrough customer messaging experiences. Knowing how to use business and customer data to really engage your customers requires thinking in new ways and freeing your mind of limitations based on what used to be possible.
It's critical for you to be able to access all of your data to make every communication with your customers more powerful. Cordial was built with a powerful data platform as a core part of our solution, believing in the importance of marketers seeing, understanding, and using every piece of data you have to really connect on a 1:1 basis. When we built the Cordial platform, we also built the capability for marketers to customize data collections—Cordial Supplements—and use those directly for advanced personalization.   
Cordial Supplements are custom data collections that store rich datasets with many records and values. Some hold complex details about individual customers, while others contain business data that can be associated with a contact. Unlike other platforms, Cordial provides marketers unlimited use of data to personalize messages at time of send. Supplements let marketers extend their datasets in new ways to create more powerful campaigns that drive higher revenue.  
 "Cordial's Supplements has let us create meaningful connections with our customers in ways we previously thought impossible," said Gaelle Ouggourni, CRM & Data Associate, Adore Me. "Supplements allow us to store our product catalog data in a way that's specific to our business needs, and then easily access that data within Sculpt Blocks which allows our marketing team to create personalized content within messages."
To show the power of Supplements and bring it to life in a real way, we'll take you through some sample applications. This will hopefully help you imagine new ways you can use your data to inspire more personal 1:1 engagement with your customers, for instance, did you know you could:
How to apply data supplements
1. Import an array of data tied to a customer.
There are times when marketers have sets of information tied to a contact that is too complex to be stored as part of a contact attribute. Marketers can import an array of data that is tied to a customer to enhance their contact profiles in Cordial. This lets you dynamically trigger and personalize messages based on more detailed information about your customers to ensure even greater relevance.
For example, Eddie Bauer is able to track individual contact data such as orders, purchases, and loyalty data to create better experiences based on their customer's level of engagement. With Supplements, Eddie Bauer tracks and incentivizes their customers with "Adventure Rewards", which act as rewards based on previous purchases. For instance, based on Adam's purchase history, Eddie Bauer can send "Adventure Rewards" certificates unique to Adam, track the balance of his certificate, optimize promotions to that balance—such as Early Redeemer promos—and even report back to other systems on usage and balance.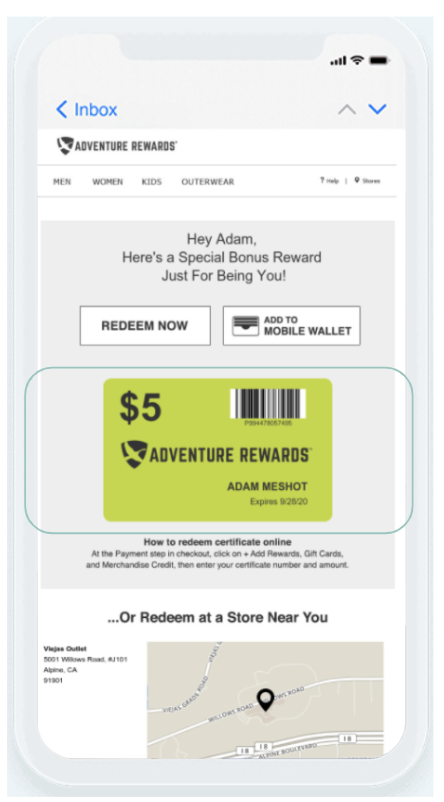 Angela Gow, Director, Digital Merchandising and Email at Eddie Bauer pointed out, "We've reimagined our loyalty customer messaging strategy with Cordial. Using all of our data sources, we're sending relevant messages to our most valuable customers, on a 1:1 basis, about the things they care about most. With this level of personalization, we've seen a major increase in engagement across the board."
With Supplements, you have the ability to store data that is unique and custom to your brand. While Eddie Bauer uses Enriched-contact Supplements to trigger messages based on customer loyalty scores, other brands may use robust, unique subscription data or something like pet information to activate certain messages to their customers. Below are just a few of the infinite examples of what enriched-contact data can be used to create meaningful engagements with customers:
Subscription data
A marketer may have an array of subscription data about who is active, what service lines they subscribe to, a start and end date, and more. 

By storing this subscription data as an Enriched-contact Supplement, the brand can easily keep track and manage the status of multiple products and important dates associated with each customer record.

For instance, Jane's status for an acne antibiotic just changed to active with a new subscription start, which triggers an appointment request email to be sent.
Pet records
You may have a supplemental database with an array of pet data: type, breed, birthday, name, and vaccine record tied to a contact ID.

By storing this pet data as an Enriched-contact Supplement, the brand can plan reminder messages based on the date of their pet's last vaccine or when their pet's birthday is coming up.   

For example, the brand can trigger a message automatically to Dave two weeks before his dog Sadie has a birthday with a promo code, recommendation for top-rated dog treats, or discounts on sparkly collars. The same trigger can be set up when it's his other dog Goldie's birthday but with different product recommendations showing the importance of having data on each pet to personalize the experience.
2. Use business data to enhance the customer's buying journey.
Marketers can easily upload business data as a Supplement in the Cordial platform. The business details about their stores or inventory will have a quality in the record that can match back to a customer. Relevant business information can be quickly pulled into each customer's message at send time for a better campaign experience.
For example, Jerome's Furniture is able to dynamically pull in business data specific to the store where a customer has shopped. When the order is ready for pick-up, Jerome's can use a store list supplement to dynamically look up the store ID to render the correct store location, sales rep, and phone number in the confirmation email to help create a more seamless experience for both the customer and Jerome's team.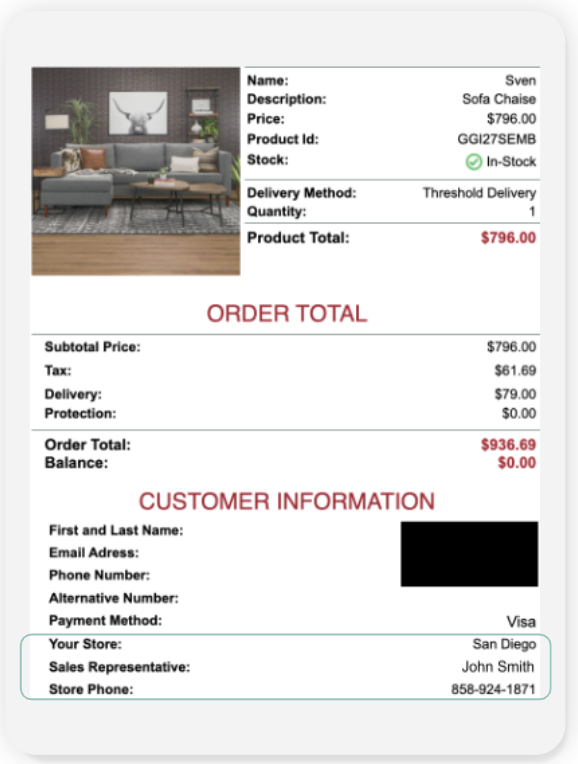 You aren't limited to including business data only in confirmation emails with Supplements. You can be creative and include any business data you'd like in messages to drive deeper personalization or a specific action. Here are some top examples of the type of business data marketers can use to create more relevant experiences:
Store personalization—nearest store
Based on a marketer's contact data on file, they know where each individual lives. A brand can use that information to relate relevant store data to each customer to ensure a more convenient experience.

When a brand uploads store lists as a Business Data Supplement, they can find store(s) from nearest to furthest that match the individual's state or zip and render the "nearest store" address in their message. 

For example, the brand can alert a customer that he can purchase his favorite flannels at the Beantown Outlet that's only 2 miles away versus the Riverton Mall which is 23 miles away.
Inventory personalization 
A marketer can upload supply chain data as a supplement in Cordial as well. They can use the data to send smarter and more relevant messages to their customers by understanding their affinity to certain products and which products they've actually purchased, browsed, or saved. 

When an item is back in-stock or there's been a recent price drop, you can use the Business Data Supplement to find individuals who've had an affinity for the product in the past, have it in their cart, or have it as a wish list item to proactively trigger a message.
3. Easily track and send unique promo codes to your customers.
Many platforms stop short by only distributing static coupon offers to customers or requiring a third party to help in managing and tracking promo codes. In Cordial, marketers can manage, send, and track usage of 1:1 offers from a single platform using our Promo Code Supplement. When you include a promo block as part of your message content, a unique code is automatically assigned to each individual at send time. Marketers can set up specific incentives for each customer based on the action they wish for them to take. Through Cordial, brands can easily monitor the number of coupons distributed, who received the offer for which campaign, date distributed, who clicked, and who redeemed (when it's supplied to us). Also by issuing one-time use offers, you can incentivize contacts without compromising your bottom line.
For example, when Snipes was with their previous ESP, they used a static coupon code for their Welcome series offer, which got picked up by Honey and other coupon services and ultimately resulted in a smaller profit margin. After moving to Cordial, they created a Promo Code Supplement which allowed them to generate a unique promo code in every user's welcome email. The unique promo code could persist across each touch point in the series, but could not be used more than one time. They also set up internal coupon logic that prevents this coupon from being used on specific brands or products that are not able to be sold at a discounted price. The ability to use dynamic coupon codes allowed them to have more control over their sales and led to an increase in revenue attributed to their Welcome series.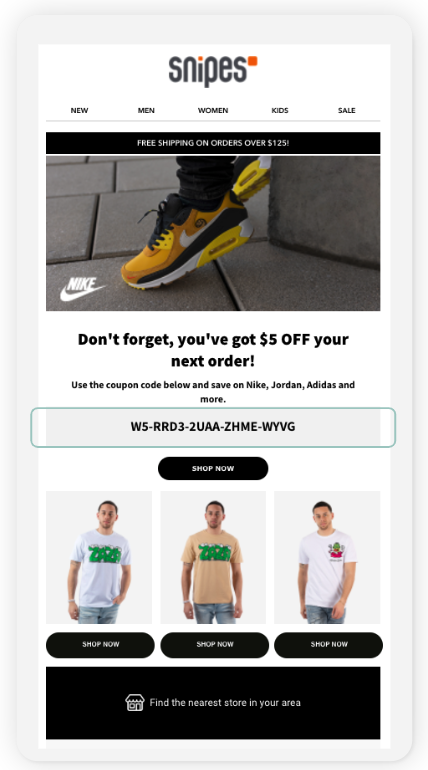 This is just a sample of some of the ways you might rethink your approach to data to shake off current limitations and intelligently unlock the power of your data. Learn more or speak to an expert today to understand what Supplements could do for you.
Picked For You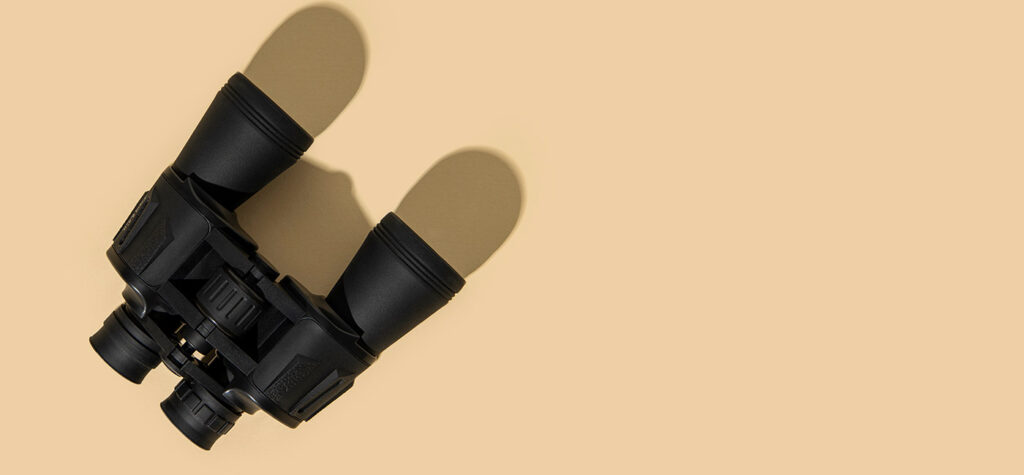 Article
Trends impacting the 2022 holiday shopping season and looking forward to 2023
Despite concerns about an uncertain economy and inflation, according to the National Retail Federation (NRF)…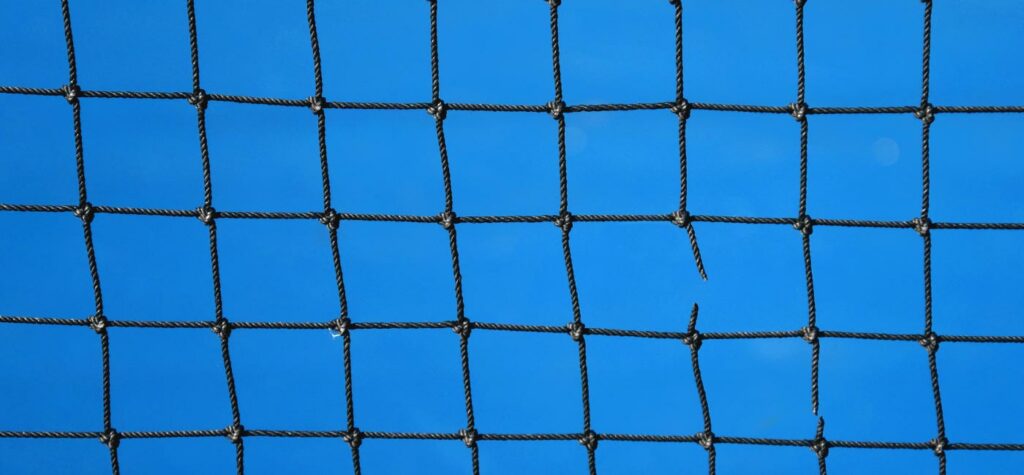 Article
Will iOS 15 break the internet?
This is a continuation of our series on iOS 15's Mail Privacy Protection (MPP) and…