Return to All Resources
How to overcome key cross-channel marketing challenges
4 Minute Read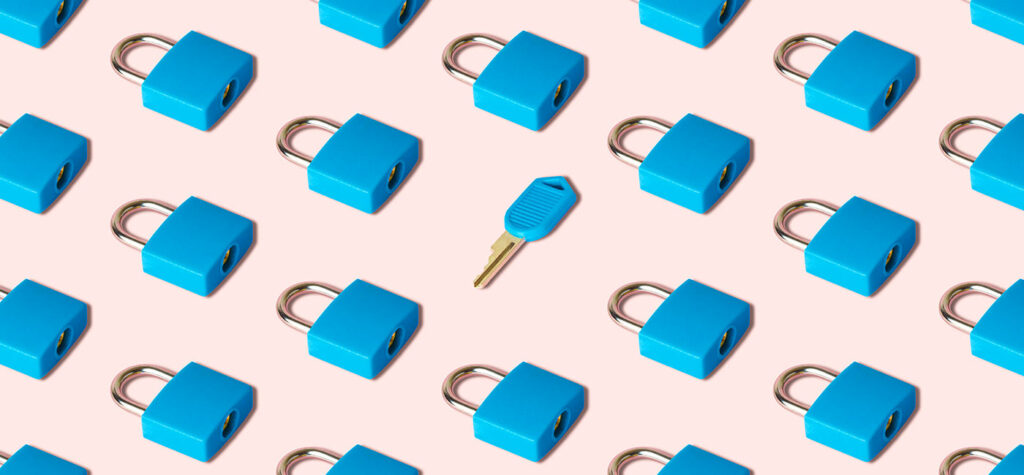 Today, making your messaging personalized within a seamless cross-channel experience is key to win and keep customers — whether you're triggering messages informed by consumer behaviors or recommending products to boost customer loyalty and drives sales.
Most notably, an Epsilon study found that 80% of consumers admit that they are more likely to do business with a company if it offers personalized experiences. And as we found in our Cordial Cross-Channel Marketing Study, there is incredible value in customizing content based on individual actions:
Consumers who feel the messages they receive are personalized are nearly twice as likely to purchase based on an email or text received.
Without a doubt, consumers expect true personalization using the information they have shared and actions they have taken. But many marketers are still approaching personalization with the same approach from more than a decade ago. To win, successful engagement must go beyond "batch and blast" sends with A/B tests sprinkled in between. You brand first must address the biggest challenges to creating cross-channel bliss.
Challenges of creating a truly personal cross-channel experience
1. Without data, there can be no personalization.
In our study, we found nearly three-quarters of marketers, 74%, cite obstacles to sending email and text messages that are highly personalized. Twelve percent of marketers say "we're unable to access the data we need when we need it," and 14% cite data formatting, agreeing, "we can't use the data we have without time and effort to prepare it." Others struggle with resources and skills.
Access to data is critical to being able to make a real connection with consumers. The more granular the data that marketers are able to use, the more personal and timely the messages will be for consumers — and the more likely they will be to engage and break through.
2. Misaligned platforms can risk disconnected experiences.
Many marketers also need to rely on multiple platforms and data sources to send emails and text messages to customers. We also found only 24% of marketers say they can send email and SMS through just one platform, while 35% say they need three or more platforms in order to send messages. And it's no secret that legacy ESPs are holding many marketers back.
3. Brands must meet the real-time imperative.
Perhaps as a result of disconnected technologies and data challenges, many marketers are still not able to achieve real-time personalization with their email programs. Only a third (33%) of marketers say that they are able to achieve real-time personalization, personalizing on all the audience, attribute, and behavior data they have in real-time. Only 23% of marketers say they are able to achieve real-time personalization with their text messaging programs.
Yet, despite the lack of real-time personalization, marketers still feel that they are creating a unique experience for each customer through email and SMS. A strong majority — nearly 9 in 10 marketers (89%) — feel they are creating a unique experience for each customer. Yet, harkening back to the consumer data, it is clear that the experience that marketers think they are creating isn't necessarily landing with all consumers.
4. The future requires flexibility.
To deliver a consistent and connective customer experience, marketers must choose technology platforms that play well with others. Neither a world of disparate UIs and customer data silos nor one where a single marketing cloud solves all of a marketer's problems will do the trick.
Marketers want to work with stellar platforms in e-commerce, content management, advertising, social, and cross-channel marketing that play nicely together: real-time customer and business data living in multiple platforms at once, where it can be activated in the best possible way. Furthermore, no vendor can provide custom integrations with every single best-of-breed martech solution. The future is flexibility — in APIs, data portability, no-code data transformation, and similar tools.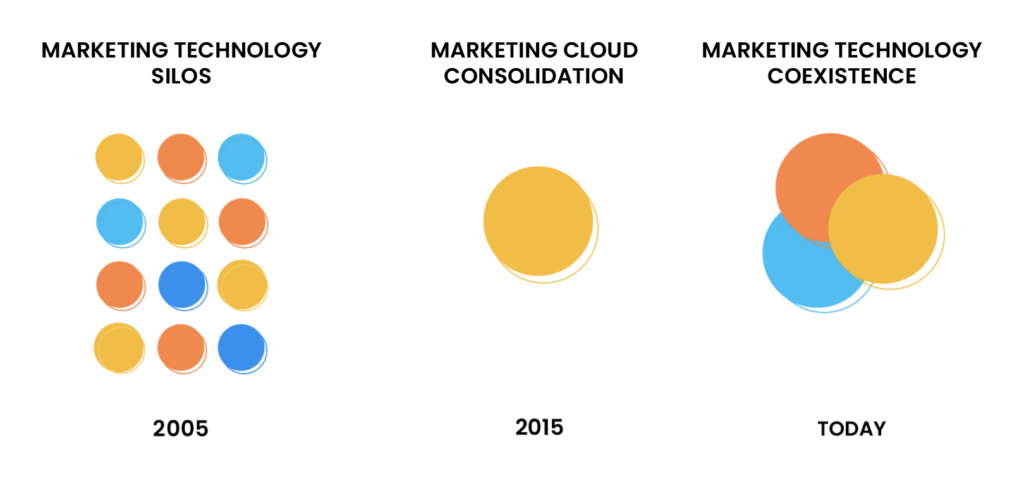 How to overcome cross-channel marketing challenges
Cordial is the cross-channel marketing and data platform for customer-centric brands. Collect all of your customer data in one platform, and use it to build audience segments, discover trends, and automate customer experiences at enterprise scale. Learn more from our team today.