Return to All Resources
6 ways legacy ESPs are holding marketers back  
8 Minute Read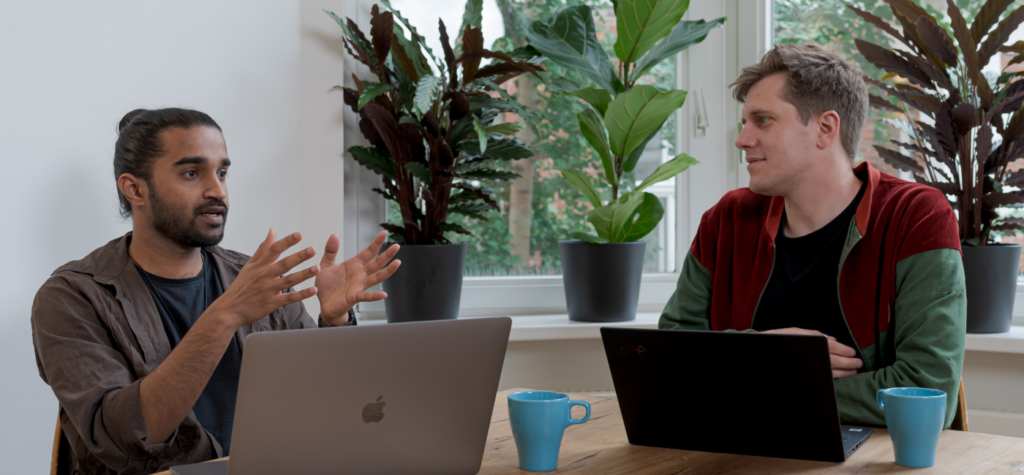 There is a seismic shift underway in the email service provider (ESP) landscape. ESPs have changed and evolved over the years and, today, many enterprise businesses are waking up to the realization that their legacy ESPs have long since outlived their utility. Today's marketers require sophisticated solutions and tools, need to use vast amounts of data, and be able to execute in real-time to meet rising customer expectations. Many legacy ESPs are leaving marketers frustrated and looking at next-generation alternatives. 
The landscape of ESPs today still includes many companies founded in the 1990s and 2000s, including the "big four" — Salesforce Marketing Cloud (SFMC), Oracle (Responsys), CheetahMail, and Adobe. The 2022 MarTech Intelligence Report on email marketing platforms found that the most common reason companies cite for replacing technologies is to take advantage of new advancements such as with data and integration capabilities because, as they state, "when it comes to technology, maturity can be a disadvantage." 
For enterprise businesses who are struggling with their legacy providers, here are signs that it might be time to make the switch to an evolved, modern solution.
1. You need multiple solutions for triggers and promotional messages. 
Challenge
Most legacy ESPs like Salesforce Marketing Cloud and Oracle require bolt-on solutions and additional technology to accommodate real-time communications. Yet, today, no business should have two platforms for triggered and promotional messages. Having disparate systems for messages often results in lack of awareness and alignment between systems, which can create disjointed experiences. 
Additionally, legacy platforms also lack true cross-channel capabilities, creating a disconnect between email and SMS experiences with separate data sets needed for each. Not only does having two solutions create disjointed customer experiences, it adds cost and complexity to businesses. Without a single messaging platform, brands spend more time executing a marketing campaign than developing the strategy behind it.
Solution
Cordial client, Eddie Bauer, switched to Cordial from a legacy ESP and has experienced incredible results, reducing the number of platforms and solutions needed to send different types of marketing messages. Through the increased ratio of triggers to promotional messages and advanced personalization across email and SMS, Eddie Bauer lifted average order value by 7%.
"We're sending relevant messages to our most valuable customers, on a 1:1 basis, about the things they care about most. With this level of personalization, we've seen a major increase in engagement across the board." – Eddie Bauer
2. Queries and segmentation take
forever
to run. 
Challenge
How long does it take you to create and send a campaign? How long does it take you to create an audience segment? With legacy platforms, the task of setting up a campaign can be painstaking. Because of their dated approaches, disconnected systems and technology, campaign production time skyrockets and teams require hours of manual work daily to execute marketing campaigns. Even basic segmentation often requires custom scripting that can take hours or even days to create a single segment.
Solution
Marketers who have switched to modern platforms like Cordial experience a dramatic increase in efficiency. Virgin Voyages for instance achieved an 80% reduction in campaign production time after switching from a legacy ESP.
"Personal and relevant messaging is core to our strategy, and the ease of creating thoughtful and data-driven orchestrations compared to our last provider has been astounding." — Virgin Voyages
3. You can't use your data and are stuck with basic personalization. 
Challenge
Legacy ESPs like Salesforce Marketing Cloud for instance were built on now-archaic architecture which prevents marketers from using customer data in real-time and makes it difficult to execute cross-channel personalization at scale. A leading analyst report covering email service providers even cited Salesforce Marketing Cloud's data integration as "… not as seamless and automatic as with newer platforms."
Legacy cloud solutions store data in multiple disparate databases. When data is far away from the message render, it makes personalization very difficult. Most legacy solutions require separate technology and update only once every 24 hours. This results in fragmented, inefficient work processes, an inability to use real-time data, and very limited personalization. Moreover, limited data capabilities also means that data teams and marketing teams are not working together as efficiently as they could be, in one platform with a frictionless approach.
Solution
We built Cordial to activate brands' real-time data across any message or any channel to generate higher customer lifetime value. Cordial can query billions of data points in seconds, letting marketers activate unlimited amounts of data up-to-the-second for the types of personalization that customers expect today.
Forbes is one Cordial client who, after shifting from a legacy ESP, found incredible benefits in the ability to use data more efficiently.
"The ability to pull data from multiple sources and how fast that data can be leveraged for personalization can only be possible with Cordial. In other platforms, I'd need a NASCAR team of developers to implement what Cordial helped us achieve." — Forbes
Bottom line: marketers need easy access to unlimited data for personalization with data connected to marketing activation. And even some "next-gen" platforms like Braze are equally limited in their data capabilities, leaving marketers unable to use individual level data in marketing activation and unable to unlock their data investment in a meaningful way. 
4. Your platform doesn't integrate with preferred partners. 
Challenge
Legacy cloud solutions were built with thinking akin to "one ring to rule them all." Many were focused on building a singular offering often by acquiring businesses and bolting on solutions at the exclusion of other partners. However, this approach has left modern marketers dealing with clunky systems and frustrated with their lack of ability to keep and choose preferred partners and vendors.
Marketers today require enterprise flexibility and power. Modern providers know that it is critical to allow for flexible integrations and sync with other solutions to create the best customer engagement solution possible and to ensure that marketers' stack works for their team and goals. 
Solution
Cordial's approach is to play nicely with other companies, giving marketers the ability to plug into a suite of tools already in use with simple integrations, bi-directional syncing, and no data loss. This type of flexibility is critical and even allows for integration with other Salesforce tools like Salesforce Commerce Cloud. It isn't necessary to rip out your entire stack to shift off of Salesforce Marketing Cloud and uplevel your marketing.
Boot Barn is a Cordial client who left a legacy ESP and ultimately chose Cordial in part due to our data management capabilities and flexible approach to a full tech stack integration. 
"A key piece of the puzzle for Boot Barn is the ability to plug into the entire suite of tools used by their team, with simple integrations that provide bi-directional syncing without data loss" — Boot Barn
5. You're constantly being upsold or finding hidden costs. 
Challenge
Aside from the long onboarding process with legacy providers, many marketers face additional partner costs to onboard with legacy solutions as well as additional fees for separate features, set-up costs, training costs, or overages. Then, often upon going through the headache of a long migration marketers all too often find themselves faced with expensive renewals and rising costs with legacy providers.
Solution
Cordial prioritizes transformational speed-to-market and transparency. The typical Cordial client streams data on day one, sends their first production message in less than 14 days, and fully migrates in less than 60 days. Additionally, modern platforms like Cordial take a different approach than the legacy pricing models, with no hidden fees and functionality built into the platform. Since triggers are a native part of the Cordial platform, you won't need to bolt-on additional solutions to see a return on your investment.
"Cordial has driven triple-digit revenue growth in email automation. We've made more progress in email experience in three months than the previous three years." — Backcountry
6. You feel unimportant.
Challenge
An investment in an ESP or cross-channel platform should be a partnership. Yet, too often large companies, especially legacy providers, leave customers feeling unimportant and unheard. Many legacy providers lack strategic service approaches, offer minimal support, and are slow to respond or resolve tickets.
Solution
Cordial was founded with the desire to create better experiences both for consumers and for the businesses with whom we work. Our professional services approach is unique in SaaS and was designed for enterprise businesses. Every client is assigned a Client Success Manager dedicated to partnering to drive digital transformation and growth, and our number one goal as an organization is creating advocates. From implementation and training to strategy and deliverability, Cordial prioritizes customer success and helping clients make the most out of their technology investment. 
"Cordial is unbelievably flexible and an incredible partner. We've been able to achieve a deep level of personalization that simply wasn't possible with our previous ESP making a huge impact on our business." — Revolve
With these many limitations, it is perhaps not surprising that we are witnessing a significant changing of the guard away from legacy ESPs and platforms. Today's marketer needs the ability to use data and create highly personalized and sophisticated campaigns quickly and easily. 
Interested in seeing how Cordial is helping top brands generate more revenue and with a modern, flexible platform? Schedule a demo with our team to learn more.
Picked For You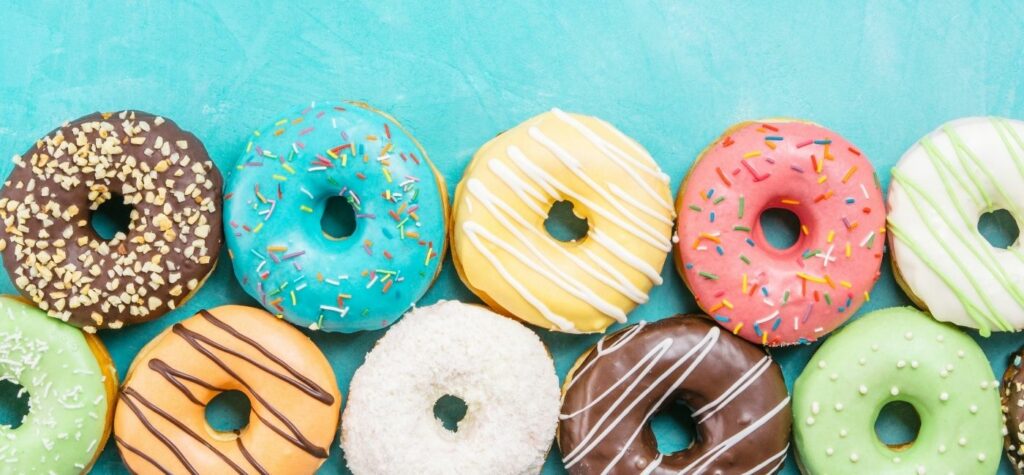 Article
Segmentation vs. personalization: The difference in email marketing and why it matters
While segmentation identifies who and who not to send an email, personalization automatically identifies what to…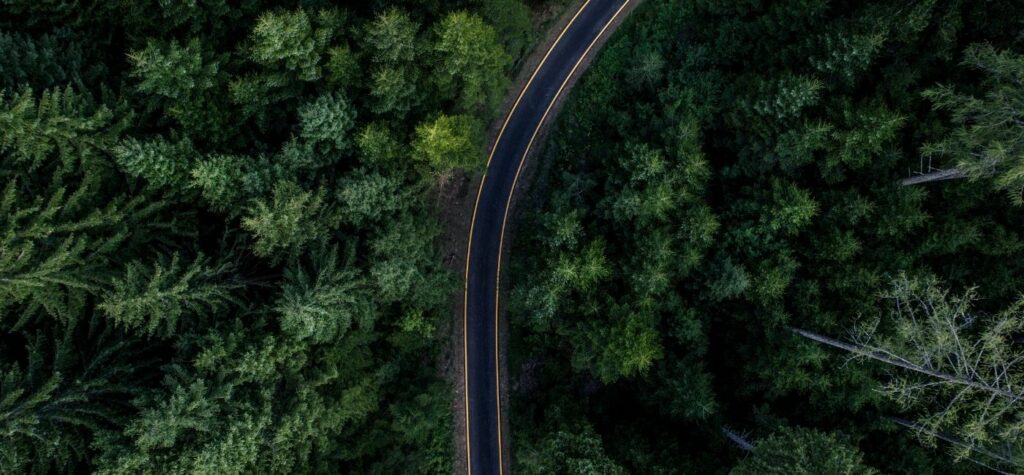 Article
4 ways to build better marketing campaign orchestrations
Most marketers have seen a marketing automation tool before where you can design the perfect…