Return to All Resources
Which customer loyalty programs do consumers consider the best?
3 Minute Read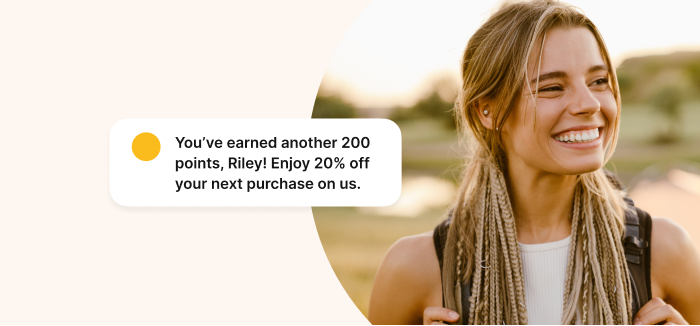 As part of our research on the customer mindset, we surveyed U.S. consumers on more than 20 facets of customer loyalty programs, from their takes on incentives that will have them signing up in a flash to frustrations that absolutely will drive them away. In this post, we'll go a little deeper on the best loyalty programs.
For more details, you can scan our comprehensive list of 100+ Customer Loyalty and Rewards Program Stats.
Starting with the basics: discounts win
Before diving into the best customer loyalty programs, let's start with the basics: What do consumers want most in a loyalty program? By a landslide, discounts are the most preferred reward for a loyalty program member, regardless of age or household income level.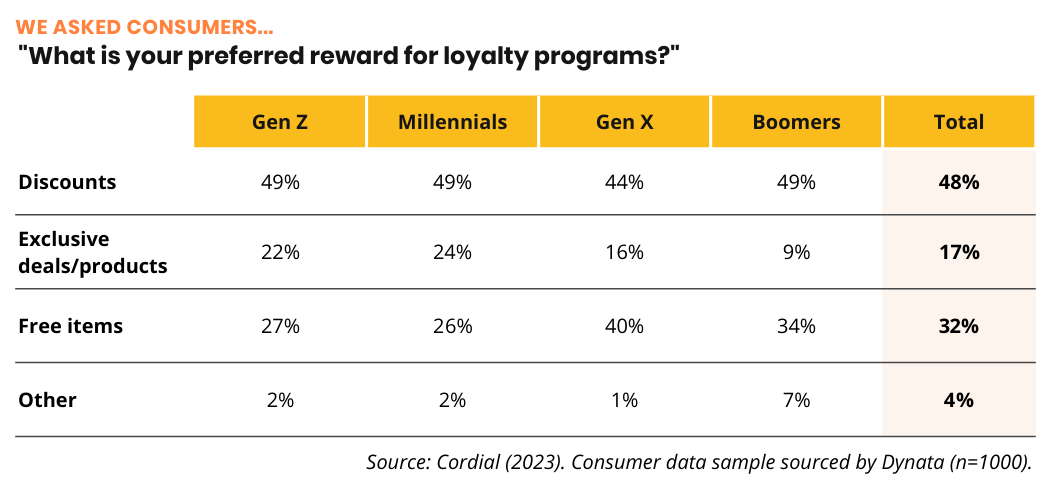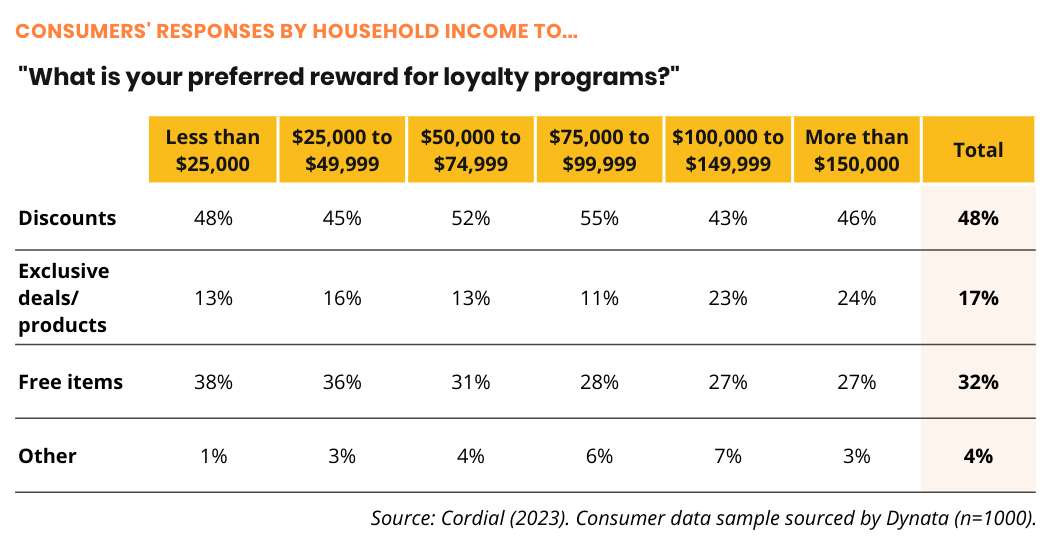 What could make any customer loyalty program better?
About four in five consumers admit they would switch to another brand if it had a better loyalty program. So what should marketers remember if they want to make their loyalty program better? Listen to your customers.
When we look at the top-line results from our full survey, here are six key takeaways from consumers that B2C marketers should consider:
Most preferred reward: discounts
Most preferred contact method: email
Most preferred contact frequency: weekly
Top incentive for joining a loyalty and rewards program: saving money on everyday purchases
Top frustration with rewards programs: rewards points that expire
Top reason for quitting a loyalty and rewards program: not using it enough

Which industries have the best customer loyalty programs?
When consumers were asked about which industry has the best customer loyalty programs overall, grocery stores (35%) clearly came out on top, followed by retail (19%), hotels (14%), airlines (13%), dining (10%), banking (7%), and home services (3%).
Although the everyday use and high purchase frequency with grocery store loyalty programs was not surprising, we found the affinity for them directly correlated with income level. More than half (54%) of consumers making less $15,000; 41% of those making $15,000-$50,000; 36% of those making $50,000-$99,999; and about a quarter (26%) of those making six figures or more in household income consider grocery store loyalty programs to be the best of any industry.
As for other areas where there was a clear difference in affinity toward loyalty programs, we found consumers in the Northeast (U.S.) say hotel loyalty programs are the best at twice the rate as consumer in the West (U.S.). Plus, married consumers are twice as likely as single consumers to consider airline loyalty programs the best loyalty programs overall.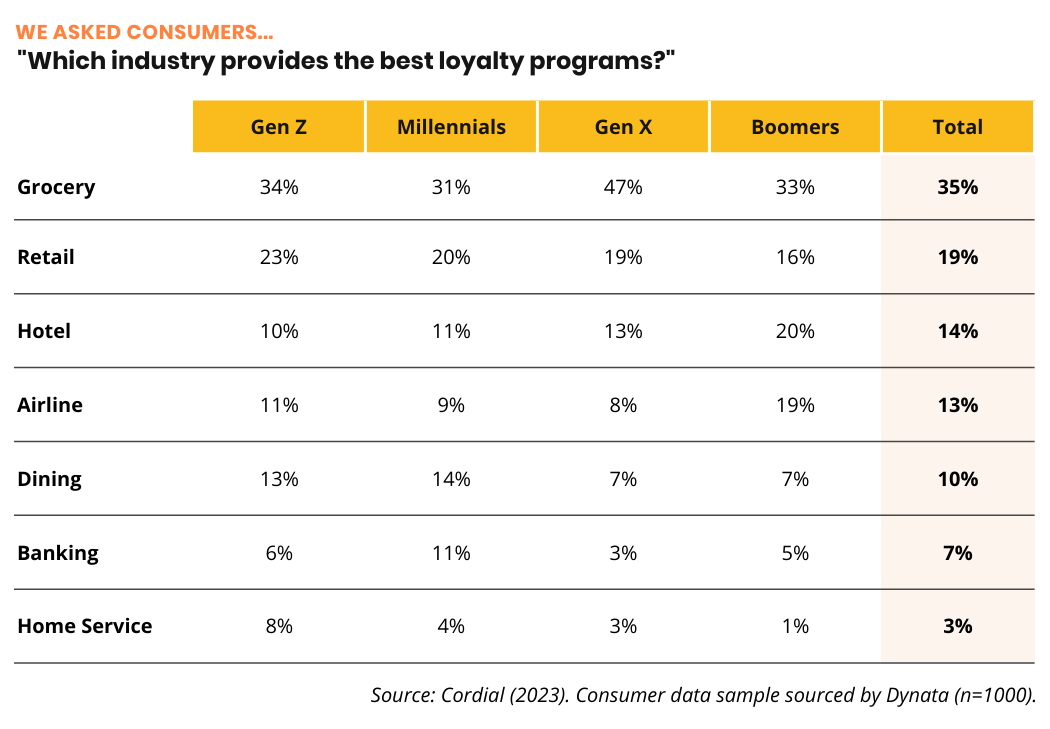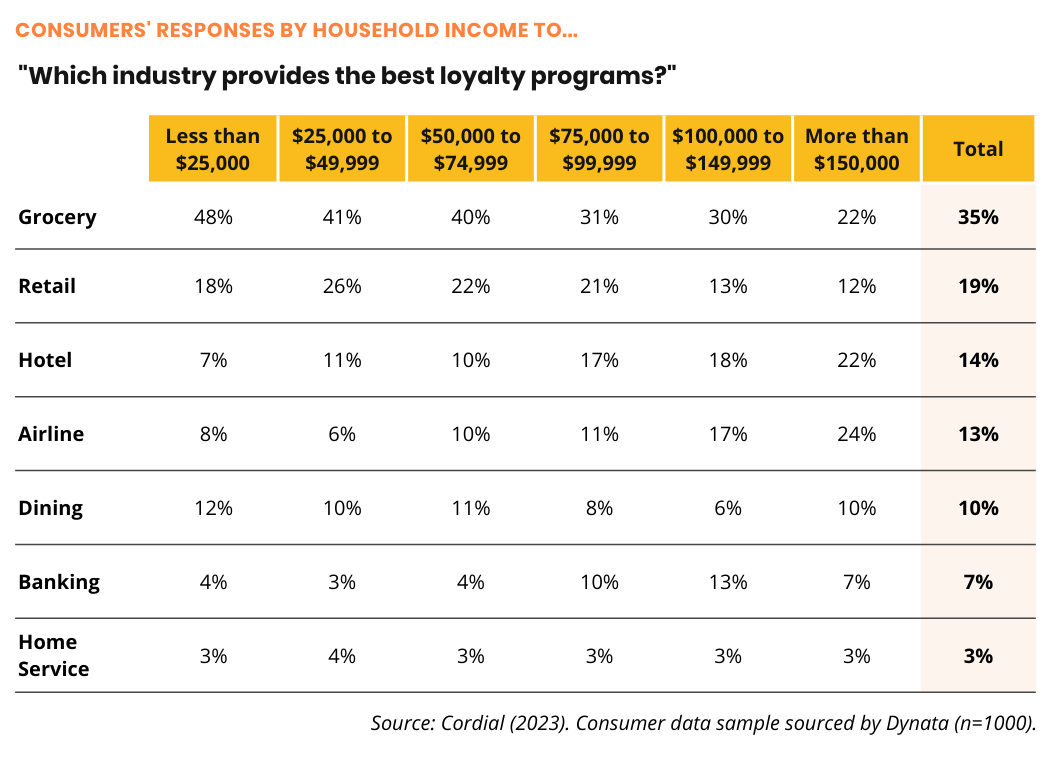 About the survey methodology
Sample sourced by Dynata on behalf of Cordial during March 2023. We surveyed 500 B2C marketers and 1,000 adult consumers, age 18 and older, who live in the United States. The sample was balanced by age, gender, region, ethnicity, Hispanic origin, income, and children in household according to the U.S. Census. Age ranges for the generational groups cited in the study are: Gen Z (18-24), Millennials (25-42), Gen X (43-57), Boomers (58-75). For complete survey methodology, including weighting variables and subgroup sample sizes, please contact marketing@cordial.com.
Picked For You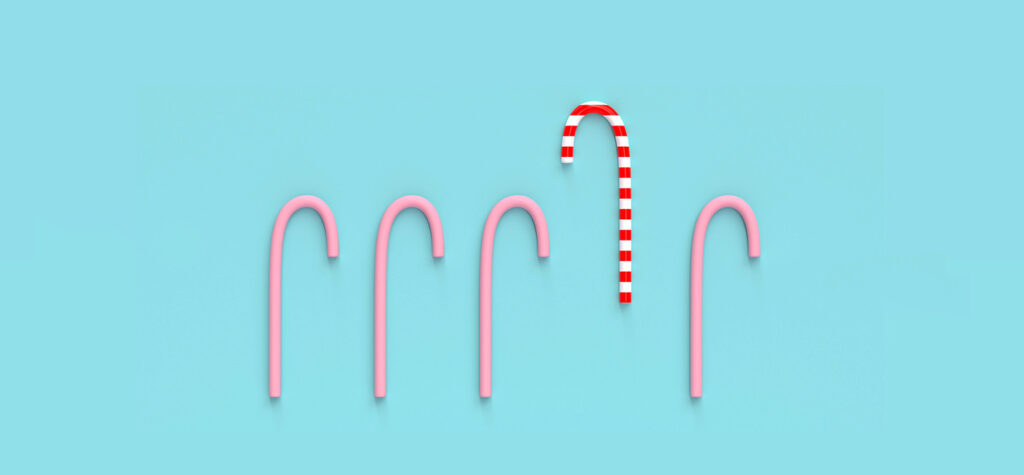 Article
Stand out in the inbox this holiday season
The holidays are around the corner, which means most consumers are spending more money on…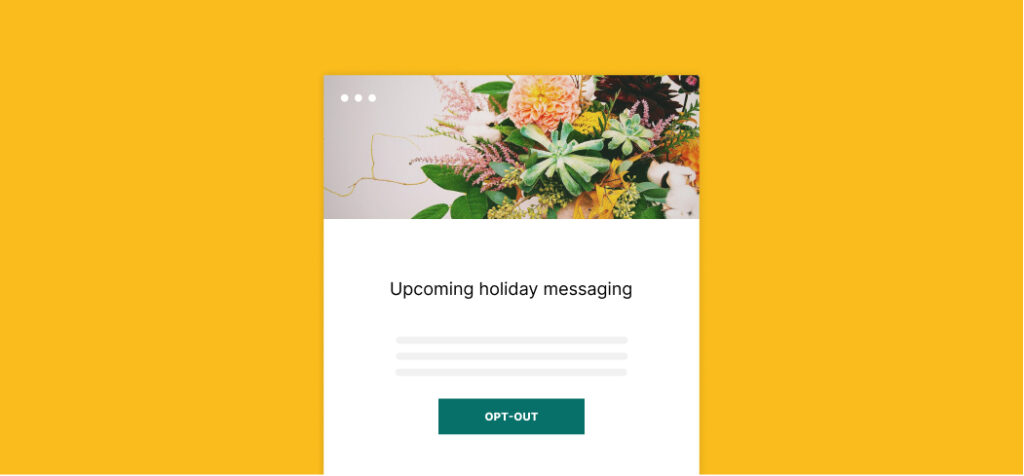 Article
Amp up your personalization efforts with tips from the floral industry
Come January, the holidays are a memory for most businesses, but not for the floral…