Return to All Resources
How brands win awards, hearts, and change with customer data
12 Minute Read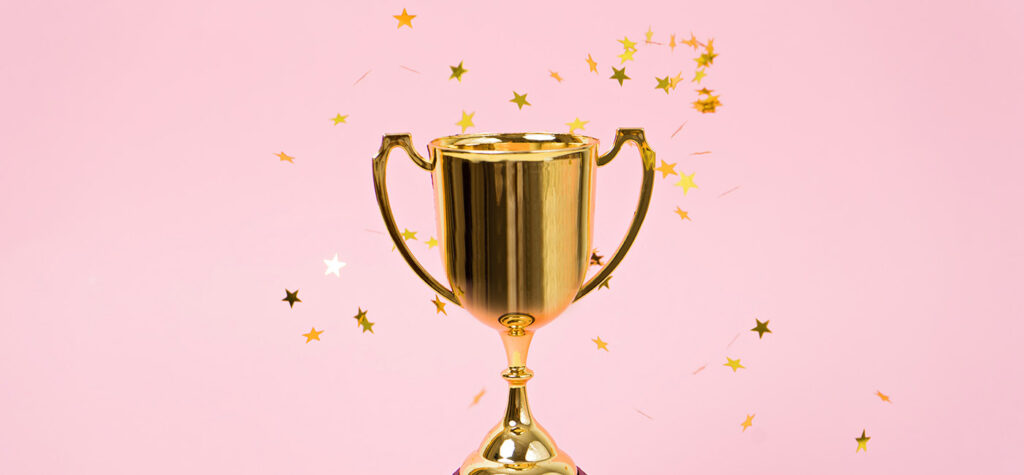 A lot of marketing tactics no longer work. So what are companies to do? If you want to enact change, you need to get creative — and these winners of past Clio Awards have done just that. Using customer data and creating engaging mobile experiences for their customers, these brands have called everyone to step up their marketing game. Away with boring marketing that tries to reach everyone. With customer data, companies can create personalized engaging moments that get shared and spread across the nation, maybe even the planet.
Get creative with technology to reach your customers. Here are 10 brands expanding the possibilities of customer and user data with inspiring campaigns.
1. Use geo-data to outplay the competition.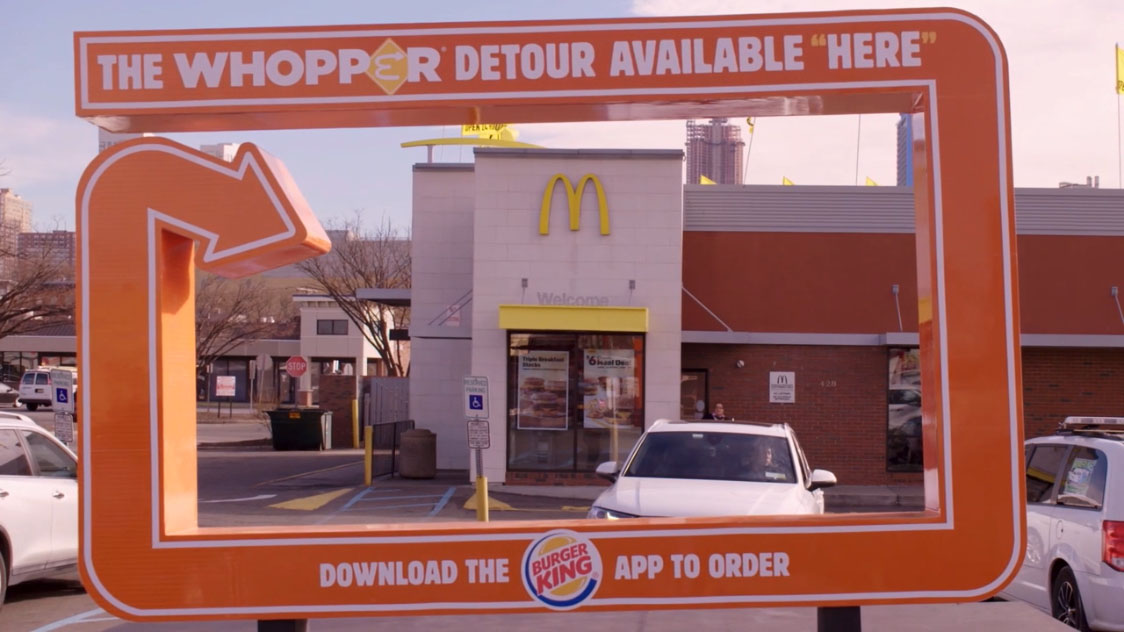 Watch the campaign video for: Burger King
Are you team Big Mac or team Whopper? It is a classic brand fight. In a bold move, Burger King offered users of their mobile app a Whopper for one penny if they clicked on the app promotion, but with a catch: They had to be within 600 feet of a McDonald's while doing it. It was called The Whopper Detour. The campaign's goal was to increase downloads and the use of their mobile app. Did it work?
Burger King's mobile app went from #686 under free apps to #1 in 48 hours. And that was number one on both iOS and Android. Mobile sales tripled during the promotion and then remained at double after the campaign. By engaging consumers to utilize their app, Burger King was enlisting a growth marketing strategy through first-party data.
Why it worked:
Built curiosity. What? You have to go to McDonald's for a Whopper?
Engaged users to take action.
It was fun and shareable.
Offered a great deal.
Gained press exposure.
2. Take the product directly to the consumer.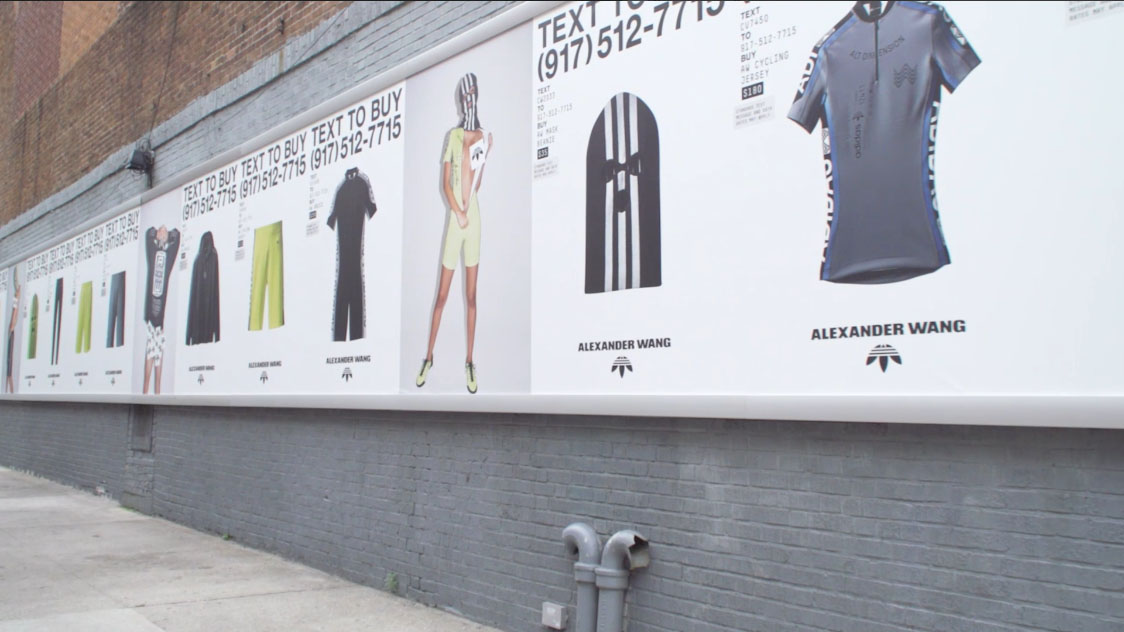 Watch the campaign video for: Adidas
Re-envisioning the product drop, Adidas Originals x Alexander Wang S2 took to the streets of New York City to bring together cycling and rave culture in an innovative way. Instead of standing in line for the latest goods, consumers were allowed to use a chatbot text messaging system to order with a special product code. A few days later cyclists then delivered the collection right to the customers.
The method was covered on over 200 key media titles earning over one billion PR impressions. With consumers sharing too: "The fashion drop reinvented again."
Why it worked:
Made ordering and delivery easier.
Showed off the collection in a unique way.
Utilized something consumers are familiar with, texting.
Went to the target audience instead of them coming to the brand.
Brought together two different communities.
3. Involve the community and build unity.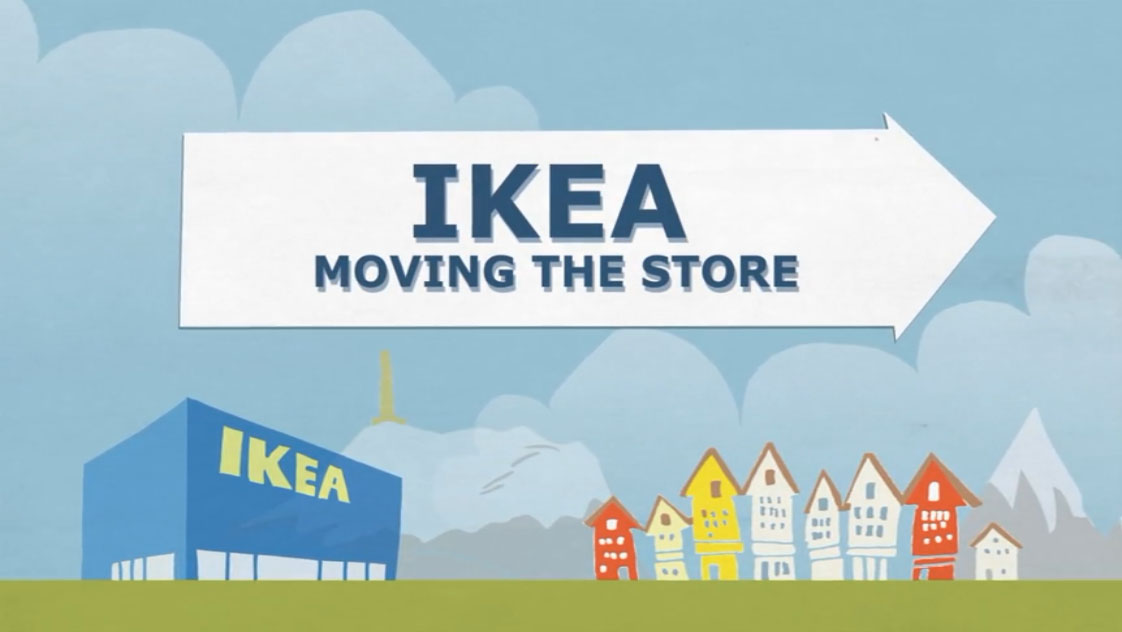 Watch the campaign video for: IKEA
The IKEA in Bergen Norway was moving to a new location just 300 meters from the old store and saw an opportunity.  By using the press, banner ads, and social media, the IKEA team enlisted the community to help with the move in different ways. They signed up people on their website to do different "favors," from giving the opening speech to planting trees outside the new store. This led to a recording-breaking sales day and the most successful IKEA store opening so far.
Why it worked:
Made people feel seen and included.
Brought the community together.
Asked for help, which encouraged engagement.
Allowed people a peek behind the brand move.
Inspired different types of people and age groups.
4. Solve a world problem.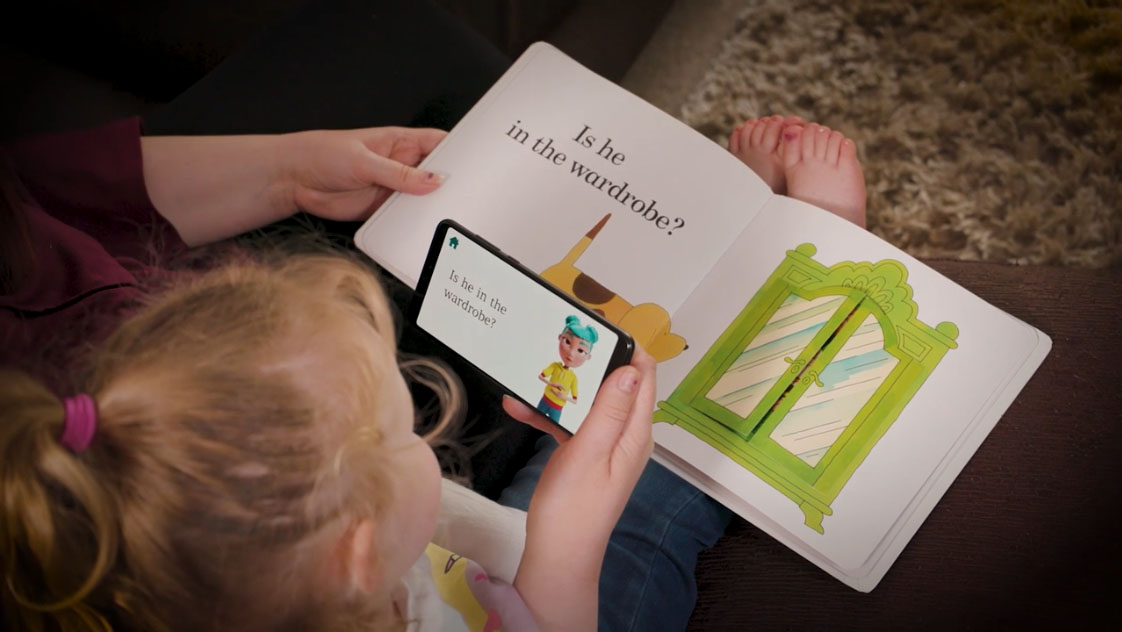 Watch the campaign video for: StorySign
It's fun to see how food companies can get people to use their mobile app. But what about something more serious like the literacy struggle for deaf children? Huawei took on the problem with StorySign. StorySign is the first global literacy platform created for deaf children who struggle with reading because they cannot learn phonetically. Using AI, StorySign takes the words from children's books and turns them into sign language so families with deaf children can read and understand together — an example of using real-time data at its best.
With a 1.5 billion global reach, the campaign was a success and children were excited to get and use the app.
Why it worked:
Reached an often overlooked market.
Pulled at parents' heartstrings.
Built brand loyalty.
Used real-time technology to solve a global issue.
Enlisted support of a well-known publisher.
5. Invite users to build something.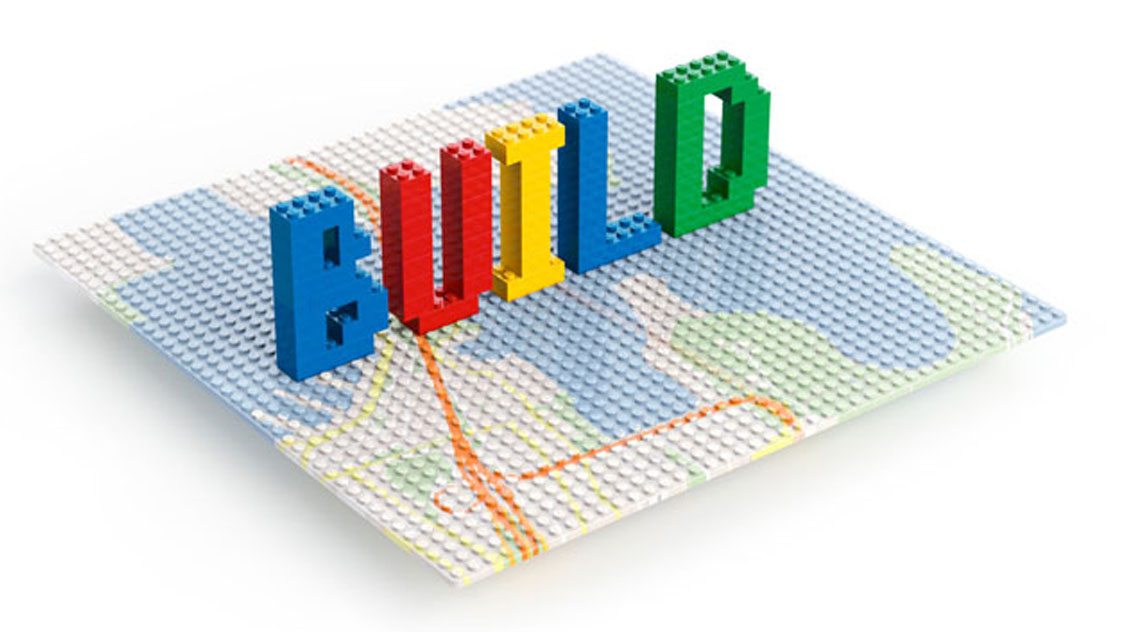 Watch the campaign video for: Google Chrome
Google, a specialist in customer data, wanted to show off the power of its Chrome browser by collecting a whole new level of data from users. They got together with Danish toymaker LEGO and invited users to build with digital blocks on Google Maps through Chrome with its rich interactive 3D technology. The project brought over 500,000 visitors in 48 hours and 1 million visitors within three weeks with no paid advertising. It gained press attention and spread quickly with thousands of people publishing their builds.
Why it worked:
Nostalgic for adults to play again.
Allowed contribution to a larger piece.
Was collaborative: two brands, hundreds of thousands of people.
Uniquely showed the product's power.
Inspired imagination.
6. Show the real cost.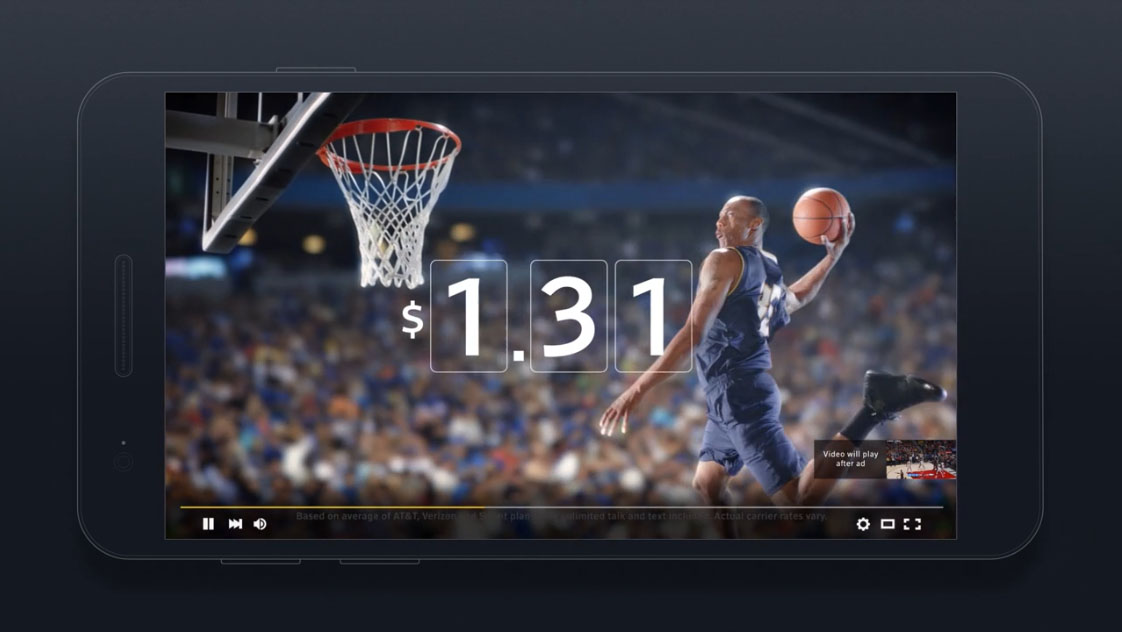 Watch the campaign video for: Xfinity Mobile
Do you know how much you are paying in mobile data to stream a YouTube video? Xfinity Mobile ran their "Data into Dollars" campaign where they turned pre-roll ads into price tags showing just how much you could be paying. Personalized to what consumers were watching, this gave potential customers a wake-up call about their current phone plans.
By collecting personalized and relevant data to engage its target market, Xfinity put price tags on every genre of video. Searches for Xfinity tripled with these campaigns and helped them draw over consumers from competing companies.
Why it worked:
Used relevant, real-time data.
Showed dollars lost. People don't like to waste money.
Grabbed attention through all different genres.
Ads were played where their potential customers already go, YouTube.
Showed benefits of their service over competitors.
7. Prevent disaster before it happens.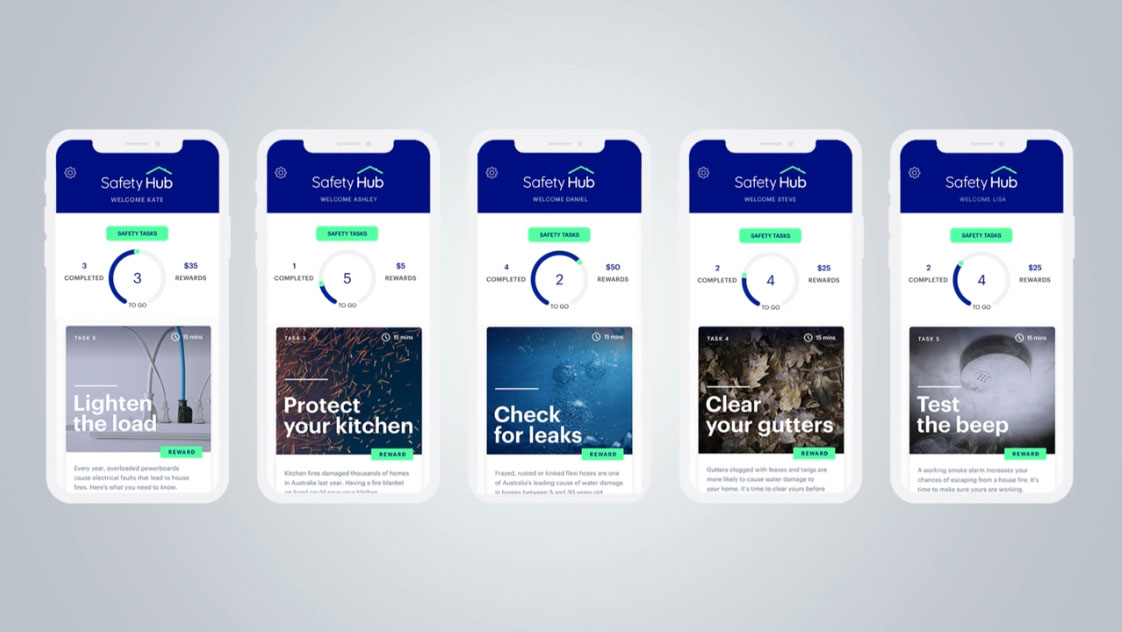 Watch the campaign video for: NRMA
Australian insurance company NRMA got tired of people only getting help after a disastrous event. So they created Safety Hub to help customers get the money that they need to increase safety before the disaster happens. Using their claims data they were able to hone in on homes that were at the greatest risk of being damaged or destroyed. By taking little actions  — like updating pipes, clearing drains, and replacing fire safety equipment — homes could be saved. They then invited 150,000 Australians to download the new Safety Hub app. Customers could answer questions within the app to get personalized tasks to improve disaster prevention in their homes.
The community loved it and the insurance company avoided millions in potential claims.
Why it worked:
Showed they cared about customers.
Rewarded customers for being safe.
Personalized recommendations that customers could do themselves or helped them hire a professional.
A novel idea to reward money before a disaster.
Built community and customer loyalty.
8. Sell to support a cause.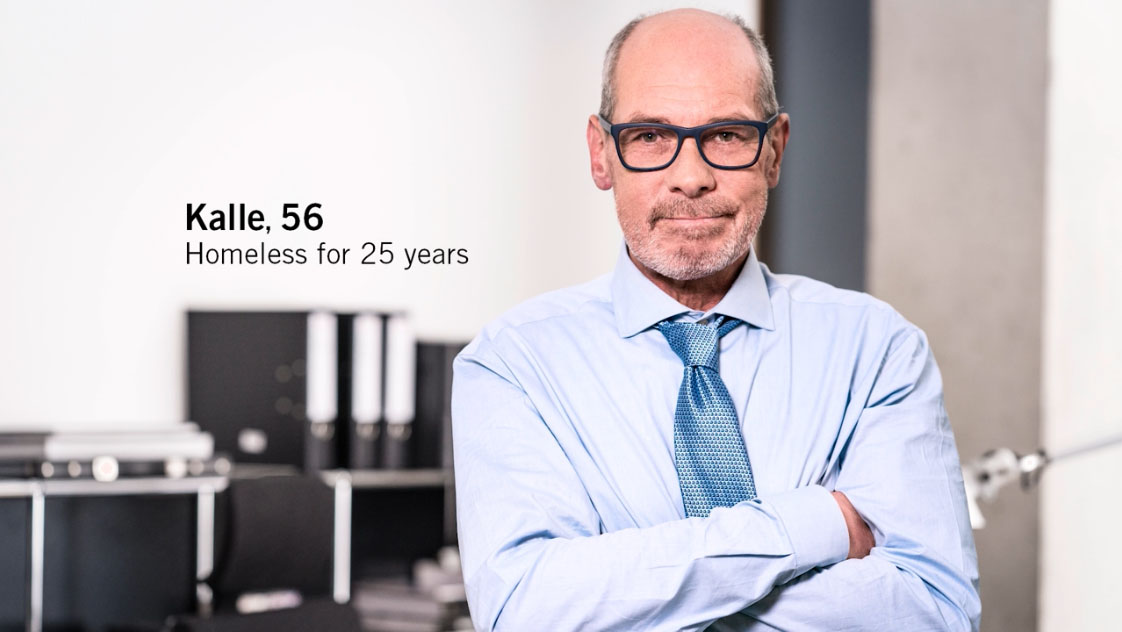 Watch the campaign video for: Getty Images and fiftyfifty
As a street magazine sold by the homeless, fiftyfifty ran a campaign with Getty Images to show that people rejected by society have value. In Repicturing the Homeless, they took the homeless street vendors of fiftyfifty and had them pose as models for classic stock photography.
They analyzed customer data from Getty images to see what type of images were popular to create the best stock photos. The images then went into the Getty database with profits from the downloads going to fiftyfifty to help house the homeless. Photographers worldwide began to get in on the campaign and turned the project into a movement.
Why it worked:
Made people see others differently.
Supported the community.
Brought a great cause to attention through a well-known company.
Used customer data to find what were the most popular searches.
Started a bigger movement that made creatives want to get involved.
9. Ask your customers.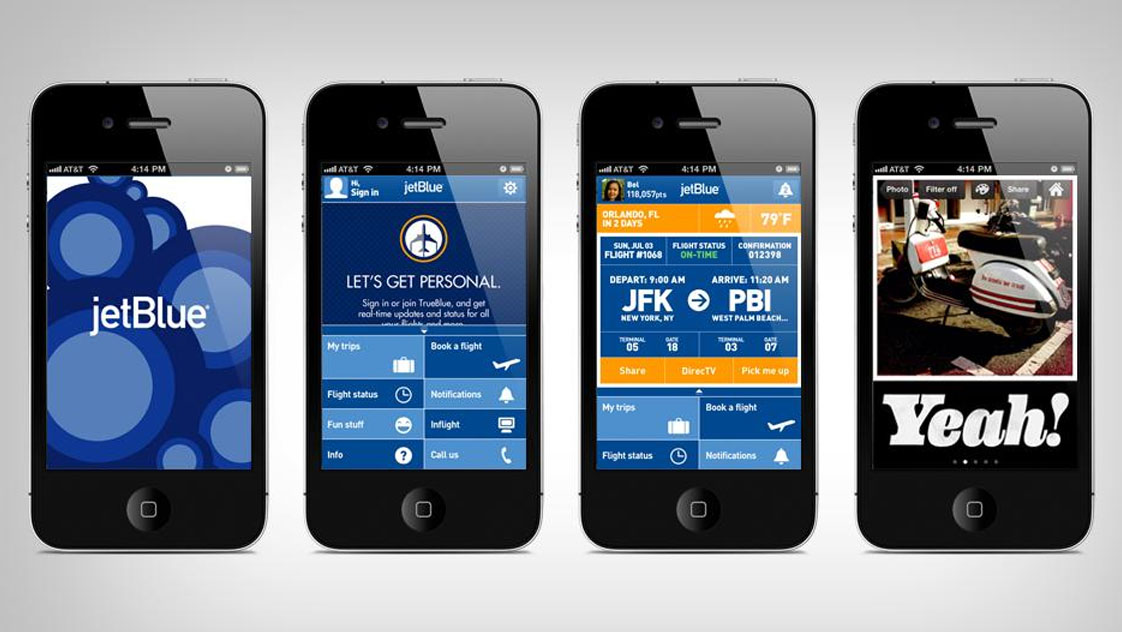 Watch the campaign video for: JetBlue
Rokkan was working to improve JetBlue's digital presence, so they talked to more than 15,000 customers and employees to find out what was most important to them. The survey found that customers wanted a simple site to use, fares and offers based on location, and a personalized experience — hello, first-party data.
By uniting desktop and mobile and simplifying the user experience the JetBlue website is now in the top five airline sites. And the mobile app has received over 1 million downloads.
Why it worked:
Asked customers what they wanted and gave it to them.
Integrated the desktop and mobile experience.
Used customer data to personalize what customers saw.
Put the customer experience first.
Simplified booking flights with relevant information.
10. Integrate machine learning with customer input.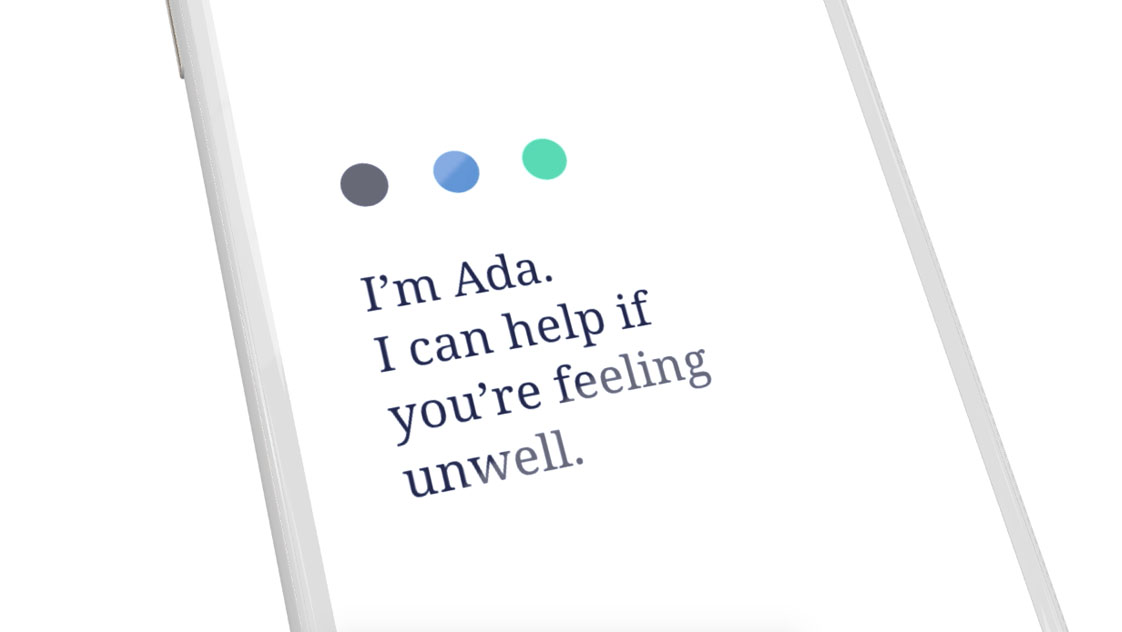 Watch the campaign video for: ADA Health
With millions of people not being able to afford health care, ADA Health took to technology to build an app to help customers know what could be going on. With a potential of 12,000 diseases, customers can tell ADA three symptoms and the app can show what box those three symptoms are related to. The app will continue to personalize as customers answer more questions. Lab tests, family history, and symptoms are all taken into account. This gives customers important information with a possible diagnosis in the privacy of their own homes. The information can then be handed over to a doctor. This is a tool, especially for customers that are just too afraid to go to the doctor face-to-face with their symptoms.
ADA has become the number one medical app in over 120 countries.
Why it worked:
Allowed customers to explore something potentially scary in private before seeing a doctor.
Addressed one of the biggest global concerns: public health.
Used machine learning with customer input.
Works in collaboration with physicians to create a better patient-doctor experience.
Offered more peace and comfort.
Got out with their customers and shared from the road.
And find more inspiration on Cordial
Five mantras to follow when striving for a better message
Whenever possible, try to send a better message — not just another message. So put yourself in the mindset and space of your customer. Here are five important mantras to consider whenever you're crafting messaging for your brand. Follow the links to listen to curated inspirational talks for each:

Amp up engagement and revenue with personalized marketing
No doubt about it: personalization is here to stay. People of all ages appreciate it when brands they know and trust provide customized information and offers. The only question is will your brand step up and embrace this reality? By harnessing the power of an advanced customer data platform (CDP), your company can achieve best-in-class personalization tactics.
A good CDP platform needs to:
Unite robust data management with email, SMS, and mobile app marketing — all in one platform
Consolidate all data from anywhere in your tech stack and activate it to power your outreach
Provide easy-to-use workflows to simplify and accelerate campaign development
Leverage predictive analytics to let you delight customers by anticipating their needs
Empower you to deliver the consistent, cross-channel experiences customers expect
Brands today are on the edge of an unprecedented opportunity to transform how they engage with customers. Those that move swiftly and embrace personalization can dramatically improve their customer experience, increase retention, and remain powerful players in the market.
At Cordial, we're customer data experts who can guide you to personalization success. Get in touch to schedule a demo and find out how we can put our insights to work for you.
Picked For You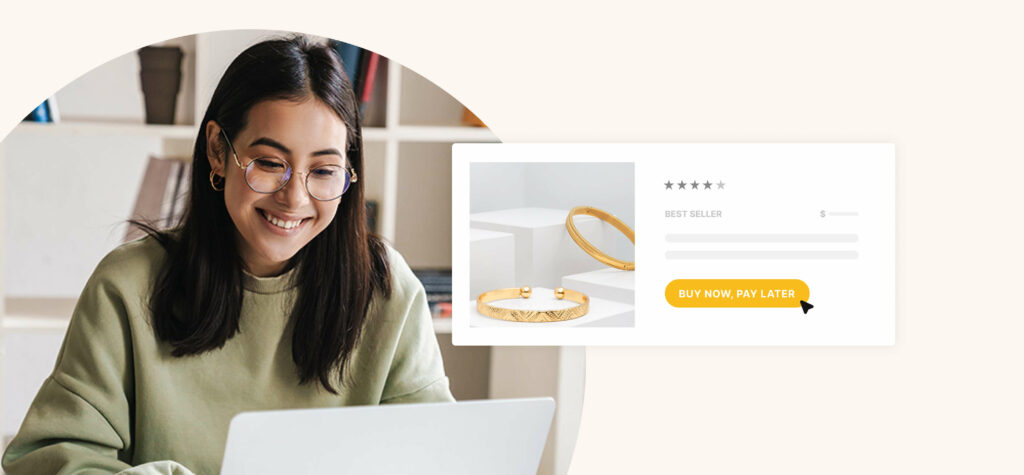 Article
Nearly half of Gen Z, Millennials to rely on "buy now, pay later" this holiday season
As shoppers stretch their holiday budget, a survey of 1,000 consumers from the customer service…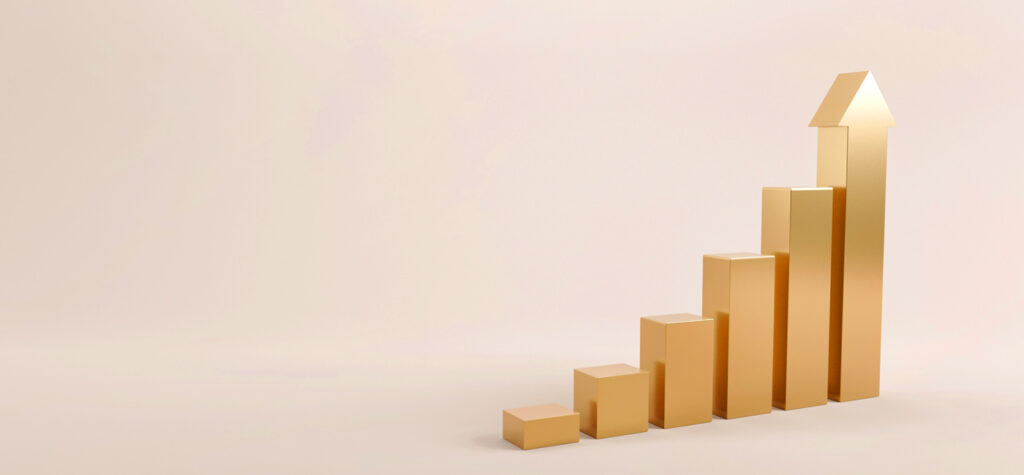 Article
How to increase total email revenue with triggered emails
Have you incorporated triggered emails to expand your customer base, up engagement rates, and increase…