Return to All Resources
Deliverability success with Cordial: Building a strong reputation from the start
9 Minute Read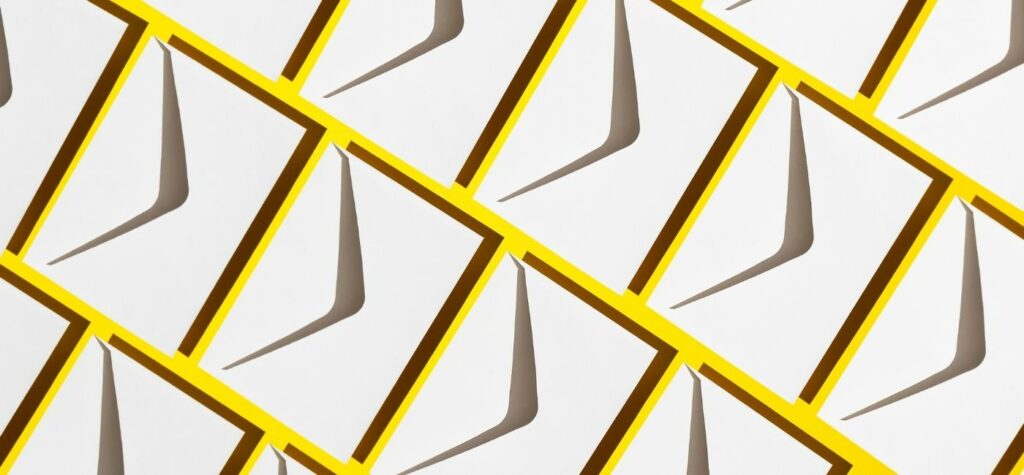 Deliverability: The ability to reach the inbox of your intended recipient.
That's probably not news to you, and it's also probably not news to you that while it isn't the most glamorous topic, it's a crucial piece to every email marketing program.
We'll outline the methodology we take with our clients, including 1-800 Contacts, BlindsGalore, and 310 Nutrition to name a few, to help you with your own program as well.
There's no easy path from the send button to the inbox
Between the send button and the inbox, email is subject to a number of checkpoints including authentication, spam filtering, IP and domain reputation checks and ultimately, unique user level filtering and tracked behaviors. Navigating these checkpoints can be tricky and the Cordial Deliverability Team is here to share our knowledge of the deliverability landscape while supporting our clients through a seamless migration: The last migration you'll ever need!  
Today, Internet Service Providers, Mailbox Providers, and others on the receiving end are monitoring reputation and listening to their customers — and customer is king.
We believe every email marketer should have rudimentary knowledge of deliverability and Cordial's Deliverability Team prides itself on providing expert support, continued education and strategic guidance on industry best practices for all email marketers. Underlying this, SparkPost provides an excellent platform, service, and support to work in tandem with Cordial.
By design, deliverability is not a set it and forget it model
Constant attention is required in order to keep up with the ever-changing deliverability environment and evolving email marketing space. At Cordial, our support of fundamental deliverability processes start with the introduction of any new account.
The initial period of mailing from a new IP address or domain is a critical component to any programs success and requires thoughtful planning, execution and persistent monitoring. During this time we lay the foundation for a successful sending program while building a positive reputation with the receiving community.
Reputation building and a successful migration go hand in hand and, if done methodically, can and will experience great success. Speaking for Cordial, we effectively manage these processes by creating custom ramp plans, which take into account key deliverability factors such as engagement, ramp speed, volume, scheduling and receiving domain limits. Not only that, we also regularly review key metrics and provide feedback to our clients every step of the way, communicating any recommended adjustments as needed.
"Deliverability is an art and a science that I don't trust many with. The deliverability ninjas at Cordial provided analysis and corrective advice that made a believer out of this #emailgeek." — Jacklyn Agar, CRM & Digital Strategy Manager at 310 Nutrition
Reputation is key!
One of the most important principles in achieving stellar deliverability during this initial timeframe, as well as throughout the life of any program, is building, maintaining and, sometimes repairing, sender reputation.
A sender's reputation is exactly as it sounds: How you are perceived by the receiving community based on mailing practices and mutual customer actions and behaviors. The receiving community could be mailbox providers such as Gmail or Yahoo, filtering solutions such as Proofpoint, Mimecast, or Symantec, or hosting companies such as Rackspace or GoDaddy.
Through your IP address, sending behavior is tracked, including consistent volumes and cadence, positive and negative engagement and multiple reputation factors. The more successful you are at achieving higher engagement levels while minimizing negative reputation factors such as unknown user attempts (hard bounces) and spam complaints, the better your delivery rates will be.
Recipient engagement, or as experts like to say, positive recipient interaction, factors greatly into determining one's overall reputation, which has not always been the case historically. Currently, deliverability success depends greatly on that positive interaction and, while there are many different components of reputation, the recipient engagement metric is weighted heavily during delivery at most receiving entities.
At Cordial, we have also found that setting the proper expectations with your audience is a critical factor in avoiding list fatigue, while keeping spam complaints to a minimum. We recommend always letting your audience know what type of mail they will be receiving, and how often, all the while providing options for them to opt down or select specific mail streams whenever possible. A preference center is a great tool that allows your customers the control they so often desire.
When reputation shifts in a negative direction
On the receiver's level, reputation is tracked over a period of 30 days and any damage caused during the ramp-up period will take time and patience to repair. While maintaining a positive reputation requires time and effort, repairing a poor reputation can take even longer.
While substantial shifts in reputation do not happen overnight, a committed and measured approach can reduce the time to improve a negatively shifting reputation. Determining the root cause, scaling back engagement windows and encouraging positive recipient interaction all factor in improving the time to repair a negative reputation.
Keep track of user engagement as you move forward. Be sure to implement re-permission and re-engagement campaigns in order to address inactive audience members. Mail most frequently to your highly engaged audience and be sure to send relevant mail with a clear call to action in order to fuel and maintain engagement levels.
"We experienced a drop in our deliverability to Google Mail Servers. Cordial was fast to catch it and quickly gave a strong recommendation on how to fix it. We spoke to multiple members of their deliverability team and they helped us adjust our send structure, clean our list and migrate to a new domain. We were able to quickly recover our deliverability score and correct all of the issues." — Michael Cameron, VP of Marketing at BlindsGalore
The migration process in a nutshell
With each new migration here at Cordial, we start with minimum volumes at each of the top ISPs and Mailbox Providers. Each day, volumes will increase based on campaign performance and the feedback provided by the receiving community. Slowly building up volume will allow receivers the time they need to track sending practices, recognize end user behaviors & engagement levels, and secure a positive reputation.
During this time, receivers are monitoring your sending practices and a baseline is created reflecting your normal volumes and cadence. Internet Service Providers and Mailbox Providers may intentionally place mail in a receiver's spam folder in order to observe how the mail is interacted with.
Positive engagement will be noted as mail is moved from the Spam folder to the Inbox, while negative engagement is also noted when that mail remains untouched in the Spam folder or ignored completely. Oscillating mail delivery is to be expected during this time and is a tool used by some of the top ISPs like Gmail and Yahoo.
As volumes increase and you begin reaching out to a larger, and potentially less engaged portion of your audience, it is imperative that campaign performance is monitored, along with engagement and inbox placement. During this time, receivers are monitoring engagement, bounce rates and complaints, along with overall consistency in your mailing cadence and volumes.
Things to keep in mind while ramping up
We recommend that gaps of no more than three days occur between mailings while you are ramping up, and consistent volumes are maintained as the ramp up progresses. If issues arise, they must be resolved, but halting mail altogether during this period of time will only set back a program's success in the long run.
We also recommend mailing to your most engaged audience first, gradually opening up your audience based on behavioral data, until you have reached your optimal mailing cadence and volumes.
On average, Cordial clients will complete their ramp-up plan within 4-6 weeks, depending on total list size and performance. Engagement is key to a successful migration and our deliverability experts will work with you each step of the way as your ramp plan progresses.
For most, transactional mailings will benefit from an organic warm up, as opposed to the formal ramp plan created for promotional mailings. Transactional mail tends to generate higher levels of engagement, while sending at much lower volumes than promotional mail. Customers are expecting transactional mail and are going to miss these mailings if they do not arrive in their inbox. We recommend mailing transactional mail separately on a dedicated IP, rather than along with promotional mail, for this very reason.
If we do hit troubled waters during this timeframe, minimizing negative reputation factors like hard bounces and complaints, scaling back engagement windows and sending to more highly active audiences, will eventually rebuild trust with the receiving entity over time.
It's also important to have a platform that can support this kind of ramp-up process. There are several key aspects of the Cordial platform that ensure you can continue to move forward with confidence. One feature we leverage during the ramp process is Inbox Placement Tests.
These test can be performed with a click of a button when sending a message and provide key insights as to how your mail is being received by major ISPs. Our Audience Builder is extremely flexible and allows the marketer to quickly pivot when necessary to increase or decrease the engagement criteria of an audience on the fly. Once the message has been sent we use our Stats Filter feature to uncover engagement rates by domain to ensure we're on track for building a successful reputation.
The Cordial Deliverability Team is here to help you build and maintain (and, if necessary, restore) a positive reputation from day one. Our expertise and guidance ensure that our clients will achieve a successful ramp up, with the flexibility to address anything that may arise along the way.
"Proactive and team-oriented, the Cordial Deliverability Team helped us find issues and provide answers even while we were negotiating our contract." — Andrew Watt, Director of CRM at 1-800 Contacts
In the end, your goal should be to deliver explicitly wanted and relevant content, which in turn will minimize potential deliverability issues. Let the receiving community know what to expect and focus on meeting the expectations of those who have opted in and want to receive your mailings.
While rebuilding a positive reputation requires time, patience and ultimately, commitment, in the end, it's a viable and rewarding endeavor.
Managing any migration may come with a few bumps, but it definitely doesn't have to be a 100 foot beast. If you establish a strong brand reputation, follow a well-crafted ramp plan, and monitor other key metrics with an experienced deliverability team, migrations can be a path to a new and positive partnership.
Keep best practices in mind and follow the guidance provided here today and you'll be far ahead of your competition!
Picked For You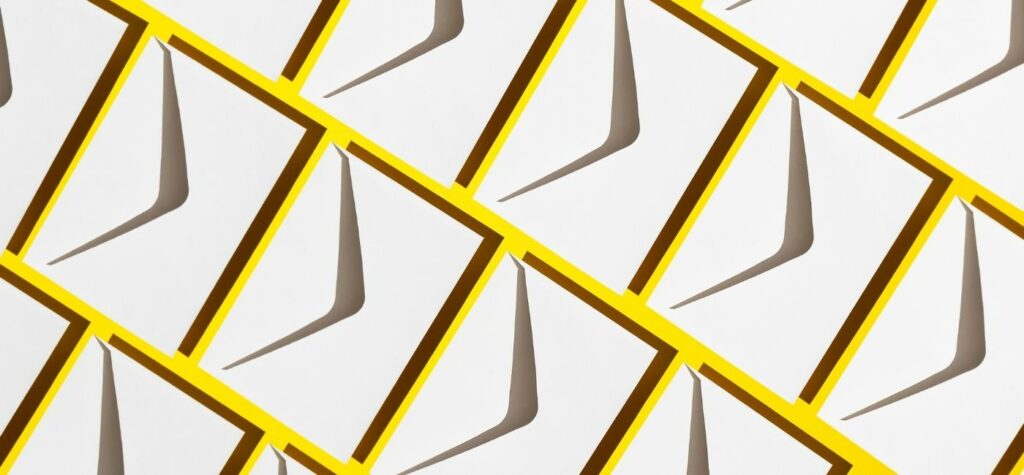 Article
Deliverability success with Cordial: Building a strong reputation from the start
Deliverability: The ability to reach the inbox of your intended recipient. That's probably not news…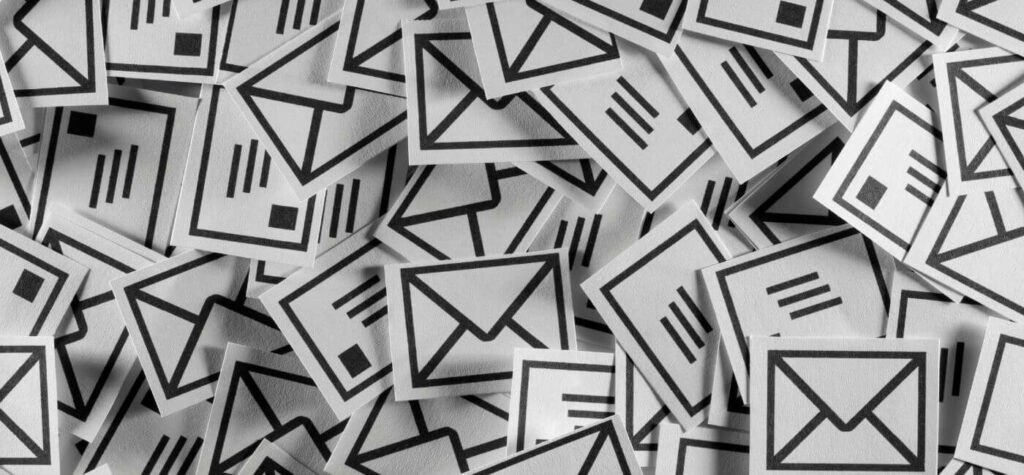 Article
Spam complaints: Friend, foe, or both?
I know you've been told, "spam complaints are the worst thing in the email world."…