Return to All Resources
How to apply 1:1 personalization to the 4 Ps of marketing
9 Minute Read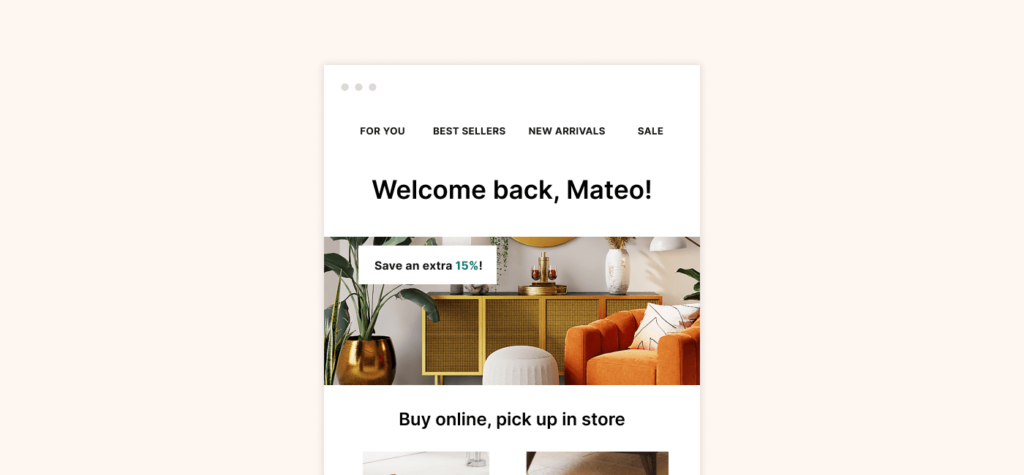 The 4 Ps of marketing have been around for decades and are still relevant today. Product, place, price, and promotion provide a framework for marketers to build their strategies around. With the advancement of technology, it's time to update your strategies and cash in on contemporary capabilities.
Automated 1:1 marketing personalization enables you to customize your messages and content to specific customer segments in real time. It presents growth opportunities that weren't possible even 10 years ago. By combining the 4 Ps of marketing with automated marketing personalization, you can create more effective, targeted campaigns that resonate with your audience for a major positive impact on your bottom line.
Let's learn how to organize today's Martech capabilities within this classic paradigm.
4 Ps of marketing
In marketing, what are the four Ps?
Product — The product is the offer — what a business produces or provides to satisfy customer needs. Product, as it applies here, includes both tangible and intangible items such as goods, services, experiences, activities, events, digital products, ideas, knowledge, and information.
Place — As the distribution channels used to get a product or service to the consumer, place includes physical and digital locations, such as retail stores, websites, and marketplaces. Place also involves activities that make the product or service available for use or consumption by the end user.
Price — As the cost of the offer, price is one of the most important elements of the marketing mix and can have a significant impact on a company's profitability. Price is determined by the cost of production, competitors' pricing, and the target market's ability to pay, paired with their desire for the offer.
Promotion — As the communication strategy that a business uses to reach the target audience, usually via advertising, promotion is how the company informs, persuades, and reminds potential customers of the offer. It helps to think of promotion as an invitation, either to an actual sales event or to the desired outcome of an offer.
Today, the 4 Ps framework gives you another way to think about automated 1:1 personalization.
1. Product
First, how does automated 1:1 personalization impact the product? Product falls into the personalization pool many times. To personalize marketing in its most fundamental form, you can either offer your market the opportunity to customize a product or you can tailor an offer.
For example, Mixtiles lets customers upload their own images and customize sizing and framing for photo products. You can also customize product options — countless products across various brands come with size, color, and or material variations, giving customers the option to make something their own, and all of this is 1:1 personalization.
You can personalize product recommendations based on a shopper's browsing or purchase history, or brand affinity (the shopper's favorite brands). In fact, one of Cordial's email marketing clients delivered two automated campaigns with brand affinity scoring alongside new arrivals and low-in-stock messaging to earn an additional $14.9 million in one year; these campaigns generated an average order value of $290.
In this way, you can apply personalization to recommendations, new arrivals, back-in-stock, low-in-stock, and buy-again orders, all focused on the product as it falls under the 4 Ps. In its simplest form, to apply 1:1 personalization, you could just give your customer the option to get a notification when an offer they are interested in is available.
Patagonia allows shoppers to request availability updates on their "out of stock" product pages. Those who opt-in enter into a list segment on a per-product basis. When the item becomes available again, it triggers a new email campaign and sends a message to the relevant list segment.