Return to All Resources
Let's talk tech: What's new at Cordial, November 2020
6 Minute Read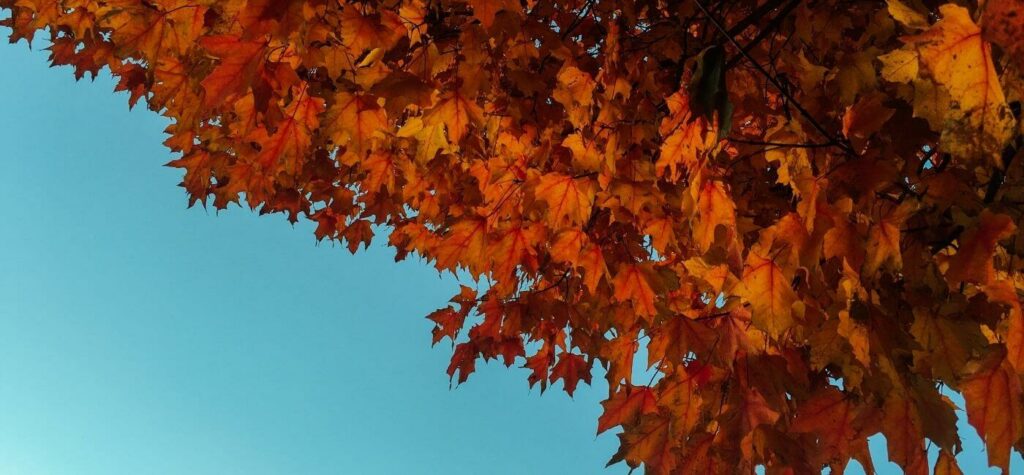 Grab some leftover Halloween candy and join us for the latest edition of "let's talk tech", where we recap our biggest product innovations from the past month. This month, we'll dissect how a client used Cordial to send more engaging web browser push notifications and then we'll look at updates to the subscription date history within the Cordial platform. 
Using Cordial to send connected, emotionally intelligent web browser push notifications
Fanatical, one of our amazing clients, recently came to us looking for a solution to send their web push notifications through Cordial in order to make their messages more personalized. We were able to use Open Channel to start triggering messages. Below is a closer look into how this works.
What's a web browser push notification anyway? 
If you have a smartphone, odds are you've encountered mobile push alerts. These notifications will appear on the home screen of your phone regardless of whether or not you have that particular app open. You can think of web push notifications in the same way, except—you guessed it—on desktop or mobile web. Once someone opts in to receive notifications from you, they are notified of messages in real-time, no matter what websites they currently have open. Seems like a great (and inexpensive) way to stay top-of-mind with prospects and customers, right?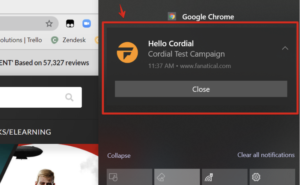 Let's take a closer look at how implementing web browser push notifications, aided by Cordial's ability to surface important customer data, can be a huge (and relatively untapped) opportunity for marketers. 
Why use web push notifications?
Marketers know better than anyone how hard it can be to capture an audience's attention. Using email, SMS, app notifications, and pop-ups are powerful tools that play an integral role in your strategy, but that doesn't mean you should ignore other channels. Studies say it takes about seven touch points before a brand enters a buyer's consciousness. Web push notifications are becoming an essential tool for marketers looking to improve their customer acquisition metrics. 
Implementing web push notifications can help your business:
Stay top of mind

Convert cart abandoners at a higher rate

Re-engage users

Reach users who aren't actively on your website

Increase brand awareness and retention
How is this different with Cordial?
So, how will using Cordial to trigger web push notifications make our clients' lives easier while also working to improve their bottom line? Our platform combines art (personalized messaging) and science (relevant customer data) to bring our clients the following benefits:
One platform to rule them all:

Web push is one of the many API-enabled channels available in Cordial due to our flexible infrastructure. This allows you to integrate most (if not all) of your marketing efforts in a single platform. Why worry about keeping track of yet another software for web push notifications when you can manage it within the Cordial platform?

Let's make it personal:

If you're using a basic push notification platform to send alerts, you're missing out on important customer data and insight into other channel performance. When you can bring all of these realms together, it allows you to send a more personalized message (hello, higher engagement rates!).

Getting the full picture:

In addition to insights about the type of content the message should include, our client was able to see the other messages being sent in different platforms to give a more robust picture of the prospect journey, and can map out touch points accordingly.
We're huge believers in understanding a software's benefits through actual client stories, so in the words of LeVar Burton and Reading Rainbow, don't just take my word for it. Jordan Allen, Director of Marketing Technology at Lume recaps how Cordial's flexible platform has changed the game:  "Cordial has given me, as a developer-minded marketer, the comfort of knowing that we no longer have to restrict what other software we use because it doesn't integrate with our ESP. It opens doors for us to use whatever tech stack we want because Cordial is flexible enough to work with it."
Enhance your customer lifecycle knowledge with subscription date history 
So, what's new here?
We recently updated how subscription date history is captured in the Cordial platform. Clients can now get a fuller picture of the customer lifecycle by capturing channel, previous subscription status, new subscription status, and any other relevant metadata about the change. 
To put it in the simplest terms, before this update, users saw contacts through the lens of their current state, but now they can see the full trail of changes that got the contact to that point. This is great news for marketers who want to understand a customer's lifecycle and segment audiences or personalize messages based on these multichannel subscription updates. 
Here are some of the main drivers behind this update:
Better visibility into channel acquisition:

Our previous manner of contact tracking was our Date Joined System field which tracked when a customer was subscribed to their first channel, however acquisition and subscription are not always correlated. 

Fuller picture of customer lifecycle:

A more detailed log of subscription changes by contact helps marketers uncover more customer lifecycle insights 

Understand origin of customer updates:

No more wondering how a customer subscribed or unsubscribed (manually through the User Interface? Javascript? Import? API?). 
How can clients use this feature in their marketing efforts?
Cordial clients can take advantage of this new data point in a variety of ways, including:
Segmentation

: Clients can create custom audiences in Kaleidoscope, and then automate recurring orchestrations in Podium based on subscribe date.

Analytics

: Track subscription changes and re-engagement to see how effective your campaigns are and plan new ones accordingly. You can also better determine when a customer unsubscribes from one channel then becomes re-engaged via another.

Personalization

: Send dynamic offers based on recency of subscription and identify customers who unsubscribe (then resubscribe) to take advantage of welcome promotions.
To learn more about using a new feature or functionality in your account, contact your Client Success Manager or connect with a Cordial expert to learn how Cordial can help you send a better message. Missed last month's post? Not to worry, we've got you covered. Check out our previous Let's Talk Tech here. 
Picked For You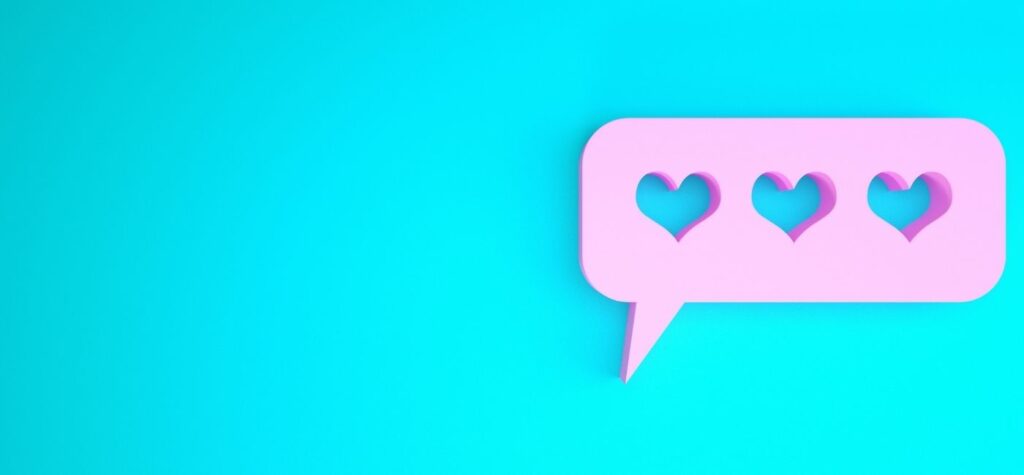 Article
Product Update: Target custom audiences on Facebook and Google using Cordial
As a marketer, the question my friends ask the most is, "Why are those pants…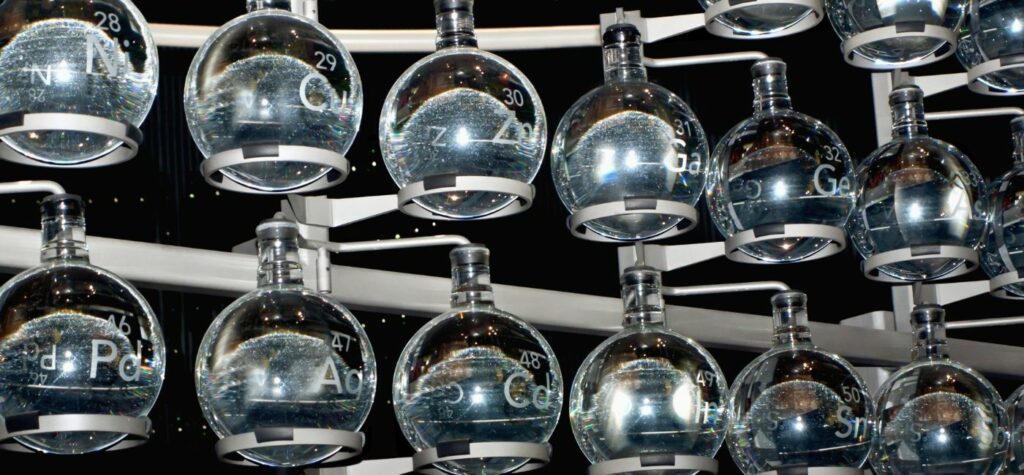 Article
Product Update: Podium Insights, Podium Experiments, and SMS
We have some exciting news! Since Bespoke, our annual client event, we've continued the momentum…