Return to All Resources
Let's talk tech: Cordial's 2020 year in review
7 Minute Read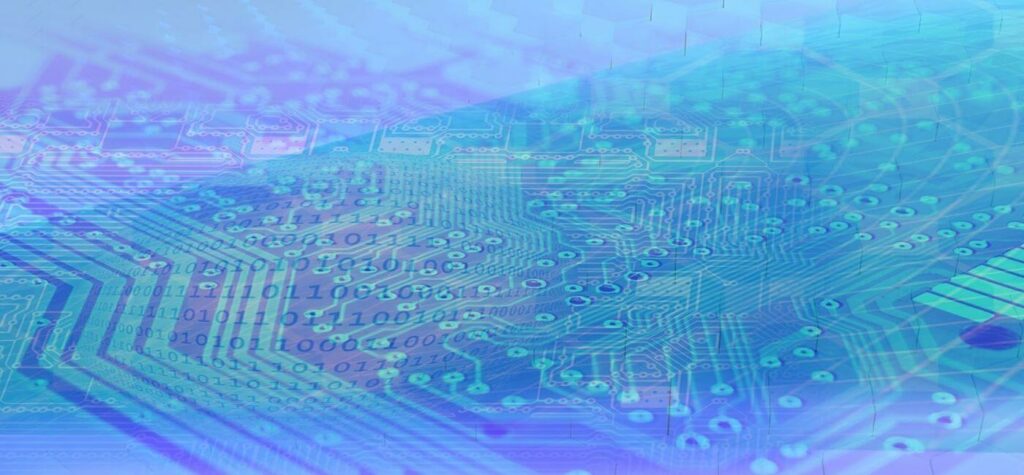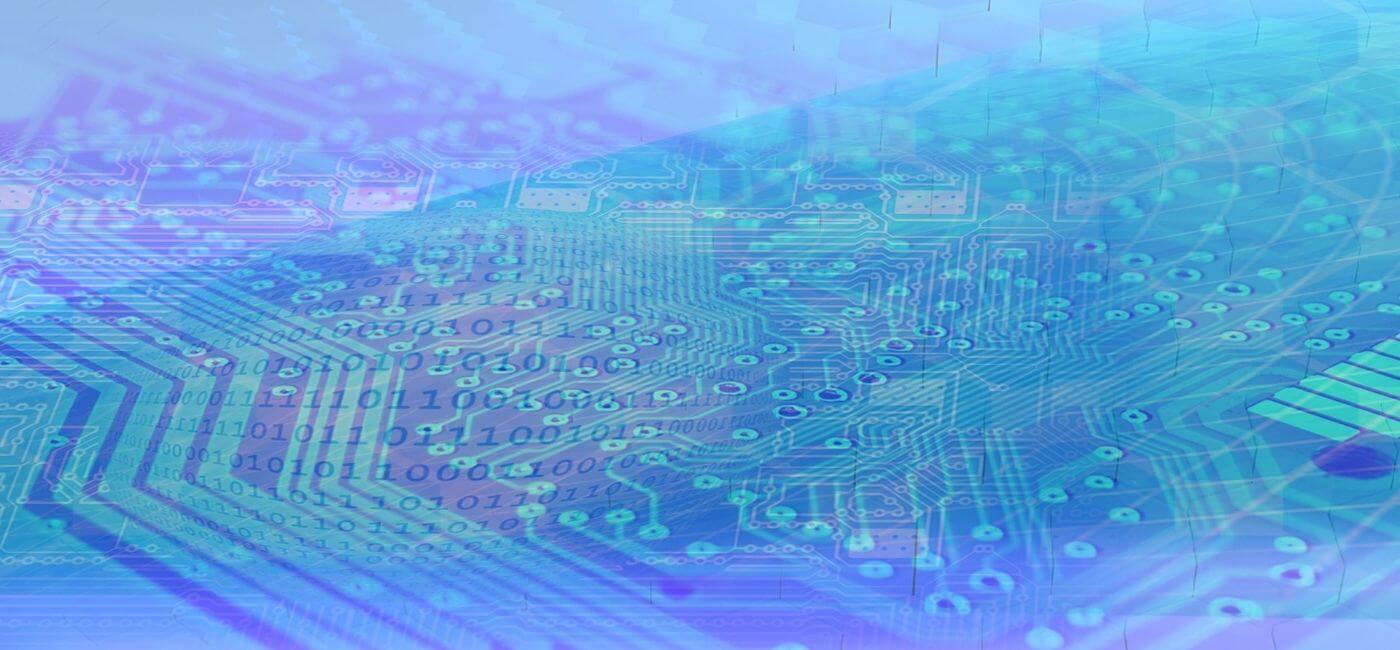 Does anyone else feel like 2020 lasted about four years? With all of the changes, challenges, and chaos thrown our way last year, it can be easy to skip over all the positives from the last 12 months.
As we officially jump into 2021, we want to pause a moment and reflect on the amazing work our clients have been doing and the innovative product functionality released by the Cordial team. While many brands have experienced highs and lows, our main goal remains the same—to help our clients drive meaningful outcomes for their business, and send a better message to their customers. We've aimed to be a source of strength and partnership for our clients every step of the way and have launched numerous features to help our clients adapt to the changes and challenges faced in 2020.
Let's take a look at some of our top releases from 2020.
Message building is even easier with enhancements to Cordial's Sculpt editor
We're taking it all the way back to May for this first topic—enhancements to our Sculpt messaging editor.
Cordial designed the Sculpt messaging editor with developers (the ones building blocks and setting up templates) and marketers (the ones creating messages and campaigns) in mind. Sculpt was built to remove some of the stress from development and marketing teams, but back in May, our product and engineering teams released functionality to make building and sending messages even easier by reducing some of the manual work.
Two new form fields: dynamic menu lists and dynamic HTML includes
With Sculpt, marketers can quickly create emails full of dynamic content to send personalized messages in batches. One popular way of switching out message content is based on list membership. We saw many of our clients building Sculpt Blocks with scripts to pull in content specific to a list, for example: marketers wanted to display women's shoes for people on the "female-shopper" list.
To set this up in Sculpt, the marketer would request an "if statement" added by the developer. What we discovered was this limited the marketer's ability to personalize further as new lists were created and additional segmentation options occurred. So, in order to future-proof the dynamic content block based on list membership, we created a new form field called "Menu Lists" which populates all the list values in the account. This way the marketer can add as many personalized content blocks based on list membership as they want in any Sculpt email. This speeds up the message building process by removing extra back-and-forth between developers and marketers.
On the marketing side, users also no longer need to look up the keys for a list (which is an extra, time-consuming process). You might be wondering what happens if a recipient isn't on one of the chosen lists? If that happens, no problem, there are a couple of options here. Marketers can choose to remove that section for those particular users or change the default content to something uniform.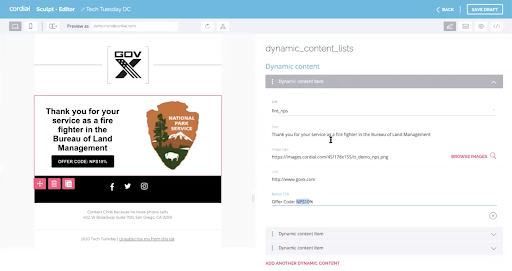 The second new form field, Dynamic HTML Includes, will populate all HTML includes for your account, which we recommend hold all the logic code for accessing data in the Cordial Data Platform (such as event data, supplement data, and more).
This is one of the great things about Cordial's flexible, channel-agnostic approach to marketing. Since data in Cordial is not siloed, like you see in other platforms, this unique feature allows marketers access to a huge variety of data in their account through our simple UIs. Essentially, our cross-channel messaging platform is not limited to your email-specific data. Instead, you can activate important information from different sources and use them dynamically in your messaging.
Sculpt keyboard shortcuts
In Sculpt's rich text editor, we also added a few key commands to streamline the message creation process. Users can now use keyboard shortcuts to add hyperlinks, edit font styling (think bold, italics, and more), moving the cursor to the end of a line, and much more. This seems like a simple enough feature, but adding these options allow marketers to work more efficiently within Sculpt, reducing production time and accelerating time to market.
Enhanced automation options with Podium Forks
Cordial's campaign orchestration tool, Podium, is a powerful automation tool that allows marketers to create personalized customer journeys and messaging paths. The Podium interface is user-friendly and allows our clients to seamlessly build orchestrations and view paths in a clear way.
"Cordial's campaign orchestration is better than firms 100 times its size." (Forrester Wave 2020)
In June, Podium became even more powerful, as our Product team launched new fork path options that allow marketers to design automations that can skip certain actions but keep contacts in the orchestration.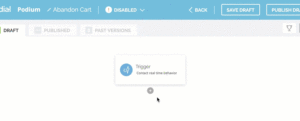 So, how does it work? In the Cordial platform, users can designate which group of contacts they want to go down each fork. Marketers can use any of the actions we offer (like sending an SMS message, push notification, email, skipping a message altogether, etc.) to send a message or perform an action. Fork paths can also merge back into the same path and you can choose to run another automation under that. It opens the door for marketers to get as creative as they want when designing customer journeys.
Why is this so powerful in Cordial compared to other messaging providers? The best marketers know that one channel isn't king or queen, but instead all channels should work together to provide the best experience for customers (and ultimately lead to higher campaign performance and ROI).
The fact is, people are making purchases via different channels more than ever before. According to Harvard Business Review, 73% of consumers shop on more than one channel. (HBR)
Since Cordial allows you to gather data from all your channels, and use that data for segmentation and personalization in any message, Podium orchestrations aren't just limited to email. You can truly take a cross-channel approach and make sure you're reaching your audience on as many outlets as possible.
Sending better direct mail with Poplar integration
Different brands have different messaging channel priorities. So much effort is focused on digital channels, but there's still a lot to be said for a good, old-fashioned mailer. Though using direct mail might seem stale, using data from your other channels to better personalize mailers can help kick your efforts into high gear.
One Cordial client asked us if we had the ability to integrate with Poplar, the system they use for direct mail campaigns. Though this wasn't a pre-established integration in our marketplace, our team did some investigating and developed a solution that uses Cordial's REST Channel to communicate directly with Poplar to help this brand personalize their mailers.
This is the beauty of Cordial's flexible data structure. We don't lock you into using a certain tech stack. As long as your preferred platform has the right open technical requirements and documentation, there's a pretty good chance we can set up an integration using our REST Channel. This is just one way we help you future-proof your marketing tech stack and stay agile and connected throughout all of your messaging efforts.
Closing out 2020 in style
Our team completed 270 releases this year, including countless new features and enhancements to help our clients succeed in a variety of ways. This post could have been two or three times as long and I still wouldn't have been able to cover all of our tech topics from 2020!
2020 has been difficult for so many people. We've faced challenges we couldn't have imagined this time last year. Despite the obstacles we've faced, it's heartening to look back over the last 12 months and see how hard our team has been working to build products that help our clients send a better message. We look forward to bringing our clients even more enhanced functionality and releases in 2021!
Want to learn more about how to future-proof your marketing tech stack and perfect your cross-channel marketing approach? Speak with a Cordial expert today!
Picked For You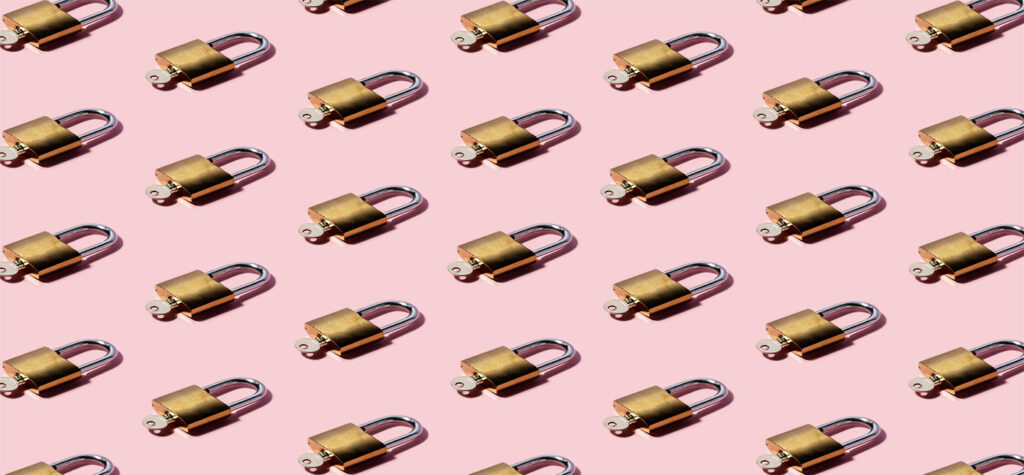 Article
Unseen data limitations may be holding you back from breaking through with customers
There is incredible value in first-party data that is used intelligently. But are you really…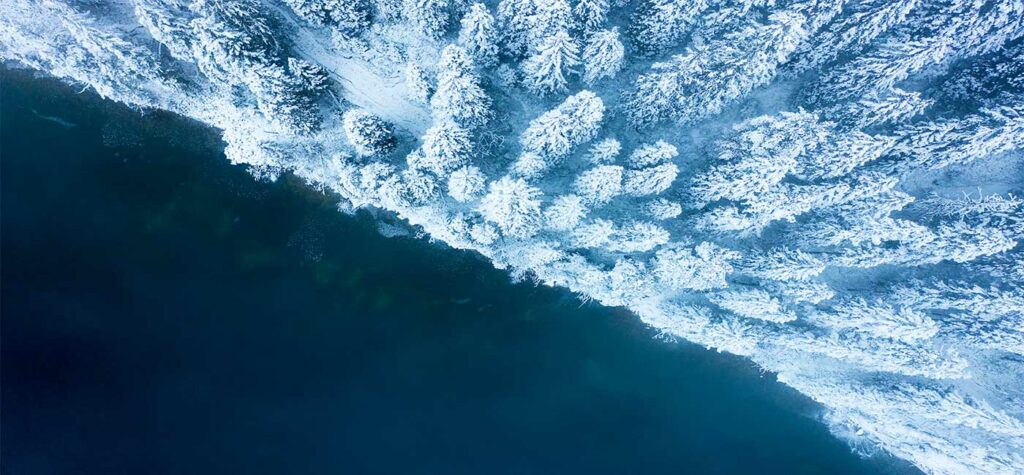 Article
December 2021: Top three product enhancements
As we reflect on 2021 and make predictions for what 2022 will bring, we're sharing…