Return to All Resources
Three shifts advanced marketers are making now
5 Minute Read
At Cordial, we work with clients on a variety of journeys and with varying levels of complexity in their messaging strategies and programs. With each brand's unique goals in mind, we know that building toward the future and leveling up their returns and programs starts with recognizing where they are today. 
The very first step in advancing your marketing execution is to assess your program's maturity. As you evaluate the data that's available to you, it's also important to make sure that the technology you're using to execute those campaigns can seamlessly activate that data. You'll need to ingest, transform, and stitch all your data together in a way that's as close to the message as possible, so you can deliver the most relevant personalization at time of send.
The more advanced your personalization strategy becomes, using 1:1 messaging and triggers, the more connected you become with your customers. Brands that form meaningful connections yield the highest returns by optimizing the balance of promotional and triggered messages (and other 1:1 experiences) that adapt in the moment based on real-time data attributes.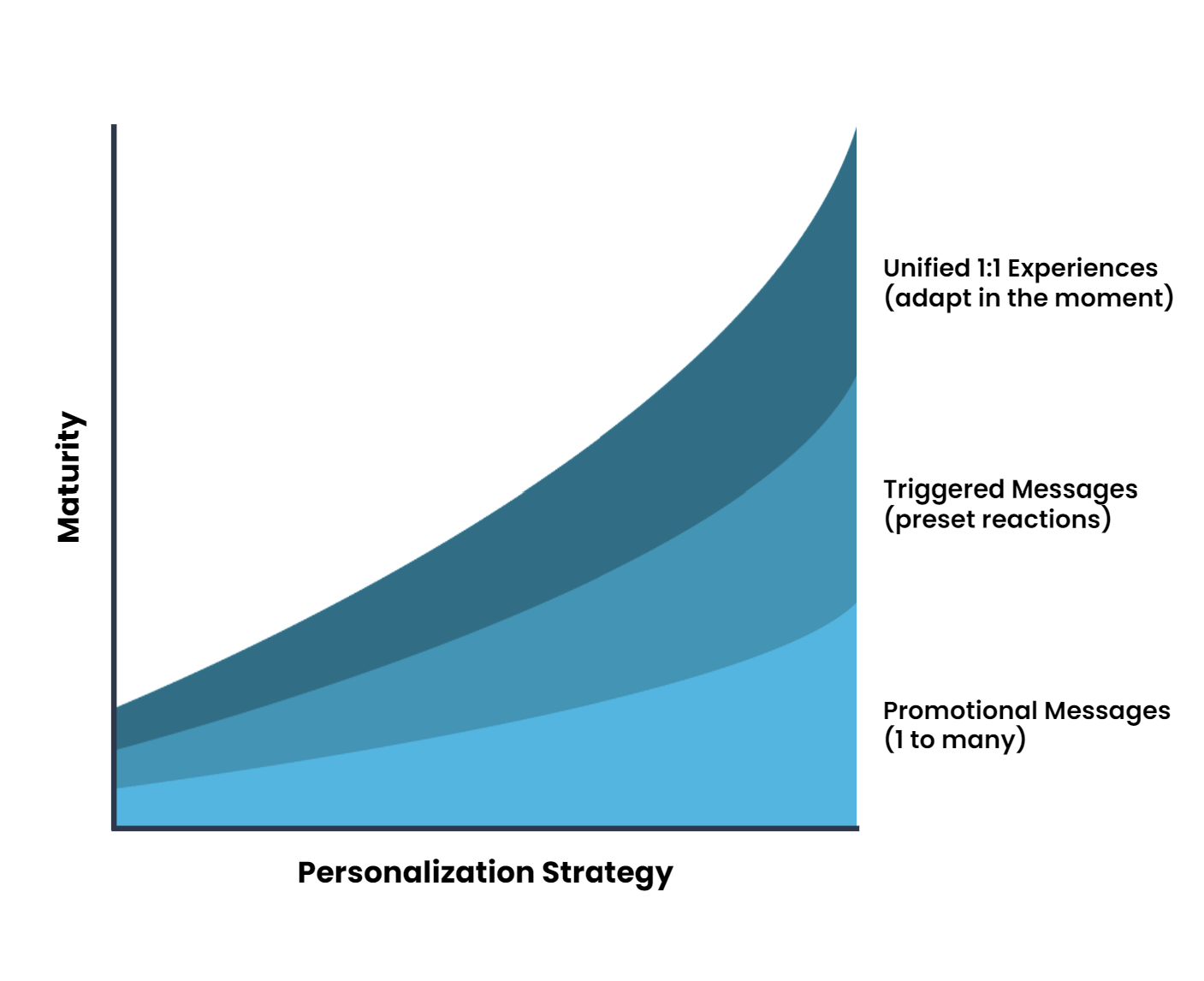 By introducing programmatic triggers and automations, using advanced data models, and leveling up data management, marketers can send fewer—but better—messages and improve customer lifetime value through higher revenue and improved gross margin.
Introduce more triggers into your program 
The most advanced marketers today are adding more triggered messages to their marketing mix. We consistently find that marketers drive higher average order value (AOV) through expansion of trigger use. Triggers drive a 43% AOV lift on average and a 29% AOV lift for the median Cordial client. By targeting full-price sales such as new product alerts and high-margin add-ons or recommendations, marketers can drive more than just top-line results. And once supply chain data exists in a cross-channel marketing platform, marketers can optimize for gross margin as a KPI through machine learning.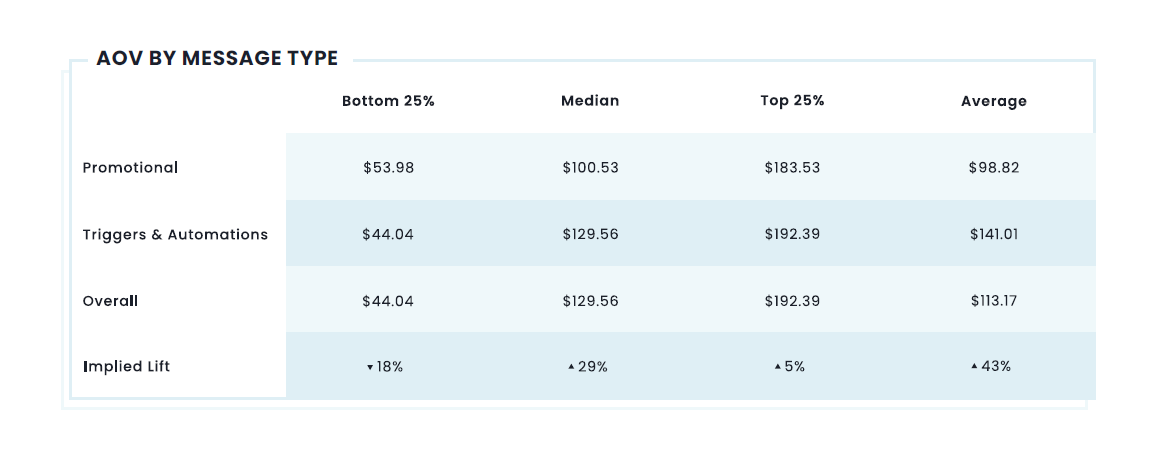 Revolve is a great example of a brand that generated incredible business impact by shifting more of their marketing efforts to triggered campaigns. With the addition of 19 triggers in their first six months, Revolve projected an annual $11.7M, and now drives over 20% of their total email revenue from triggered emails alone.
Use more data and advanced models
Cordial clients who use more data attributes and advanced data models are the ones taking that next step in advancing their marketing programs—and driving outsized results.
Loyalty and lifetime value segmentation, brand affinity recommendations, or back-in-stock alerts (driven by supply chain data) are all elements to most advanced marketers' strategies today. Among Cordial clients, those who use models like these see a 30-80%+ lift in revenue per message (RPM) across all performance quartiles. On average, advanced data models drive more than 2x higher RPM across all messages and almost 3x higher RPM for triggers.

Using the Revolve example again, they strategically incorporated all of the data they had access to—both customer and business data—to build predictive models that reflect their customers' unique interactions. By using 16 different data modules with programmatic personalization, their messaging programs were twice as productive than regular batch emails. 
Another Cordial client, Eddie Bauer, took a similar approach by pulling all of their data sources (11 to be exact), into Cordial in real time. Their program collects and centralizes online and offline order data, syncs with their loyalty provider (Merkle), cross references several loyalty IDs and customer IDs, and dynamically renders loyalty rewards amounts, expiration dates, unique barcodes, the nearest store addresses, and a map of the store locations. Of course, all of this creates a unique 1:1 message for each customer.
Level-up your data management
Cordial clients who see the most success in their programs are extending personalization to all message types. Since your customers are experiencing your brand across multiple channels and mediums, it's imperative that brands create a blend of curated and qualified personalization at every messaging touch point. Marketers can see, understand, and use every interaction a customer has with their brand as an opportunity to tailor messaging and content on a 1:1 basis. This is a big step toward maximizing the data management capabilities of your marketing technology vendor (and if you can't do this with your current vendor, connect with us to see what's possible). 
Using all of your business and customer data for real-time personalization requires, ideally, consolidating that information into one platform for a single, unified view. The value is not in the storage of the data (for example, whether your data is stored in a traditional relational database or in something more modern like MongoDB or Snowflake), but in its availability for real-time use. The brands with the most sophisticated marketing programs have realized the value of data availability for activation and marketing execution—by a team that doesn't necessarily have data expertise, but who are responsible for driving strategic and measurable impact on customer acquisition, engagement, loyalty, and retention.
Picked For You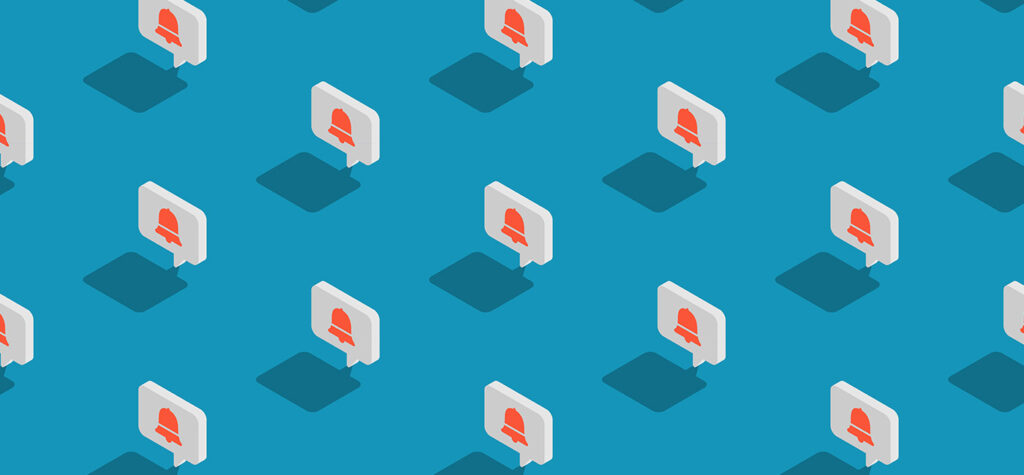 Article
Beginner SMS marketing tips for resource-strapped teams
Looking for new ways to drive revenue and re-engage with your customers? Any red-blooded marketer…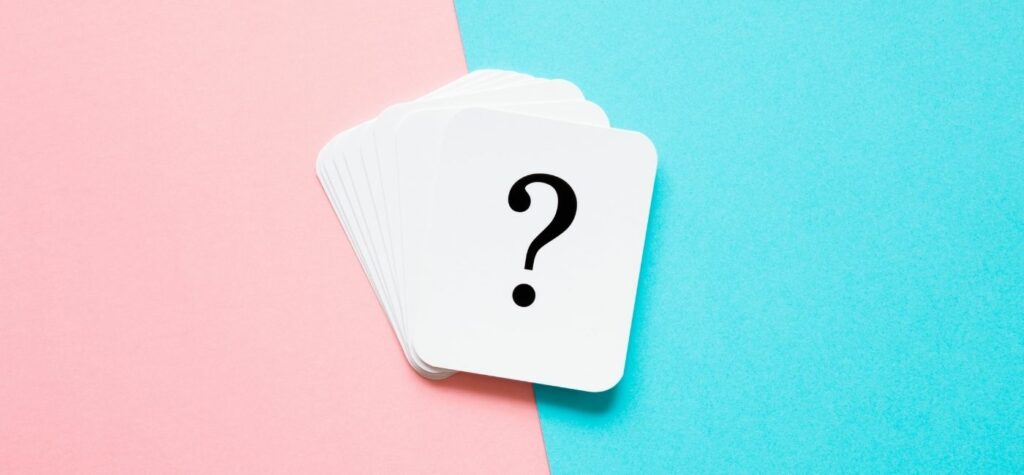 Article
What marketers have to say about moments-based marketing
We recently hosted an expert interview featuring Forrester: Why moments are the secret to cross-channel…