Return to All Resources
The top 5 email triggers your business should be using
6 Minute Read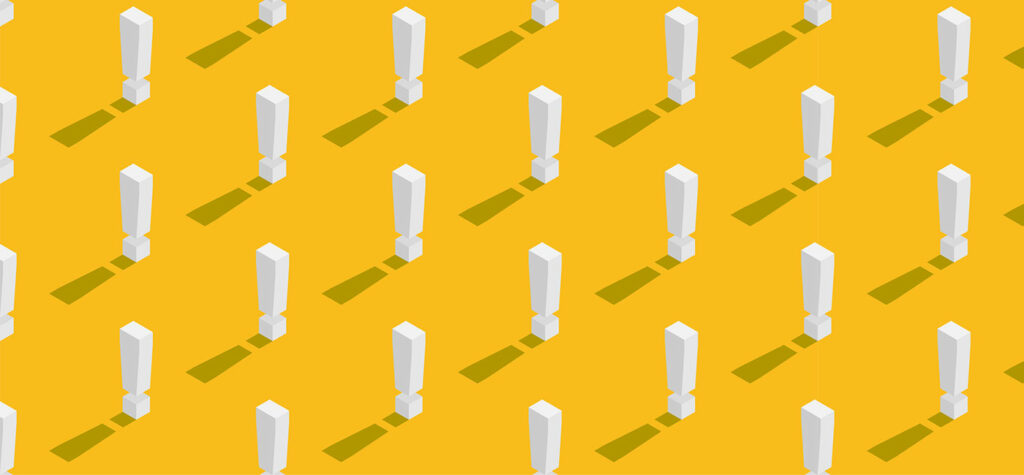 Email engagement is a critical part of building and maintaining relationships with your customers. They need to feel connected to the brand and often benefit from a friendly reminder to come back to complete a purchase or claim an opportunity. Email marketing is often the primary channel to onboard new customers, make them feel welcome, and invite them when they've lapsed to come back and enjoy new products or deals you know they'll like.
For an email marketing team, your automation triggers are among the most important asset in your email arsenal. You can write amazing templates and deliver beautiful promotional emails, but they will always lack a key aspect of personalization that triggers nail: timing. 
Let's dive into the top five email triggers that every business should be using.
1. New account welcome and onboarding

When you receive a new email address from a customer, welcome them. From making a new account to signing up as a lead, onboarding is a vital part of the customer relationship. In fact, it's the beginning of the customer relationship. That first 'welcome' email can define how customers feel about all future emails from your company in their inbox.
Your welcoming email should be warm, informative, and with minimal promotional content. Focus on building that feeling of partnership or service with your new customers.  For services with a process to go through, provide an easy 'Get Started' link in your welcoming email to help streamline your new customers' onboarding process.
2. Cart abandonment and reengagement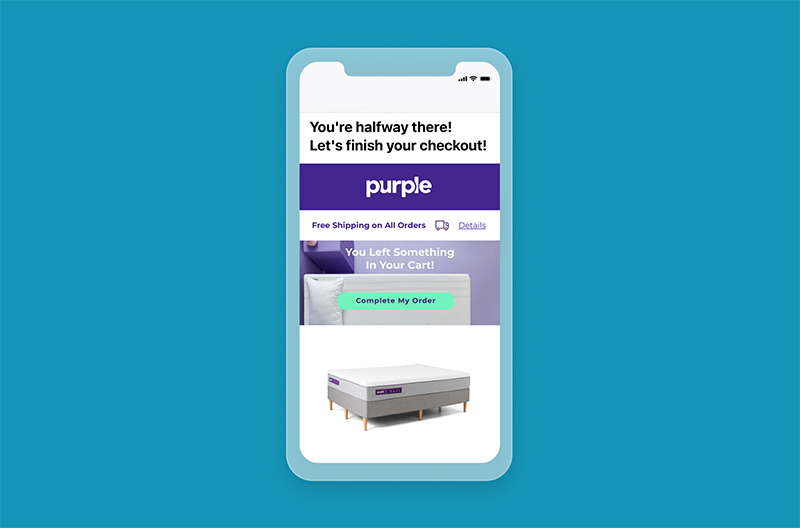 If you ask "what's your best trigger," cart abandonment is typically what marketers mention first (well actually it's often password reset, but more on that below). Put simply: these emails save sales. Customers browse and build their carts over time. Some carts take days to build before the purchase is complete. A cart abandonment email done with humor and a touch of empathy can make your customers smile when they receive the message and encourage them to come back and complete the purchase.
You can also trigger re-engagement emails on a time period since the last time a customer came to visit. While cart abandonment emails are undoubtedly the most "timely" of emails, a fun and welcoming "come back to us" email can often inspire previous customers to re-explore your website and look for more of what made them happy on the first visit.
3. Loyalty rewards and opportunities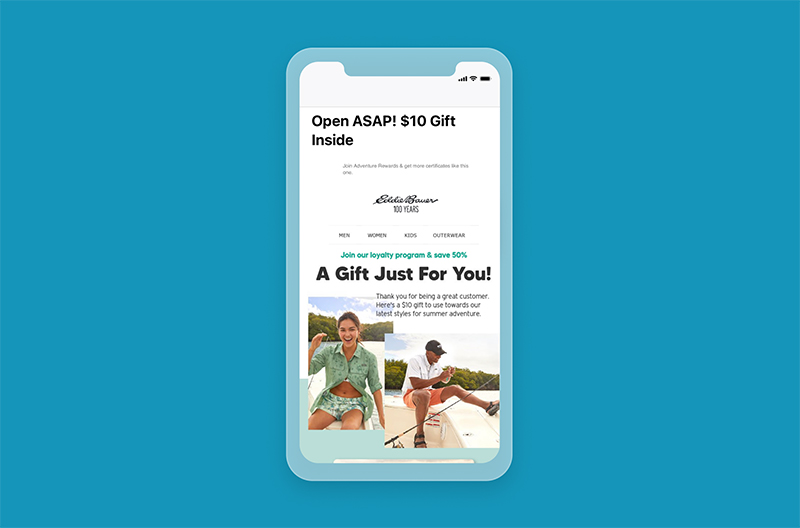 With the accelerating shift to eCommerce, loyalty programs are essential to avoiding the dreaded "one and done" buyer. They warmly welcome the customer and are also key to building trust. That is, showing that as a brand we will use your data responsibly to deliver value in every message.
Customers who engage in loyalty programs can provide you with direct input ("zero party data") on what products and offers they are interested in, as well as how often and through which channels. and which types of incentives matter most to them. This can include deals, and also includes non-monetary incentives like sneak peeks, input on product development, and first dibs on new product launches.
Basic loyalty emails share special deal announcements or congratulate customers on reaching new levels in the loyalty program. You then personalize on timely buying signals and begin pulling from their wishlist and incomplete carts to inspire and trigger your personalized loyalty emails.
More advanced loyalty marketers begin infusing knowledge of the customer into every email—personalizing promotional emails with your loyalty customers' favorite items, and item features (ex: blue cookware or casual shirts). Include a banner: "use your $20 in loyalty rewards on these sandals" to remind customers to take advantage of their benefits.
4. Order confirmation and other procedural emails
Procedural emails are a bit like electricity—you don't think too much about it until it's not there. Timely, informative emails like order confirmation communicate you aren't just there to sell them products, you're there to deliver an end-to-end experience. 
With apologies to Miles Davis, "it's not the emails you send, it's the emails you don't send." Customer-obsessed marketers know that if a shipment is delayed, that can be a flag on a customer's record that keeps them from receiving promotional emails until it's resolved. Recently, our head of product shared the frustration at opening each email, thinking "oh here it is…oh, no…nope, it's another offer." Procedural emails are where you can show the greatest EQ, and as Scott Cohen and Robert Haydock shared in our webinar, this is where advocates are won or lost.
Process completion triggers like delivery confirmation are also a great place to plant seeds for the next purchase. Update them on their loyalty points, include a "complete the set" call-to-action with the furnishings that match their new couch, or include a request for feedback: e.g a 'thank you', an update on loyalty points, and possibly a request for feedback.
Customers like to see timely, well-structured notification emails that make them feel connected and catered to immediately after pressing the "Submit" button in checkout. And indeed…some of these emails (like password reset) can record the highest revenue per email, as they are delivered in high-propensity moments.
5. Birthday and holiday greetings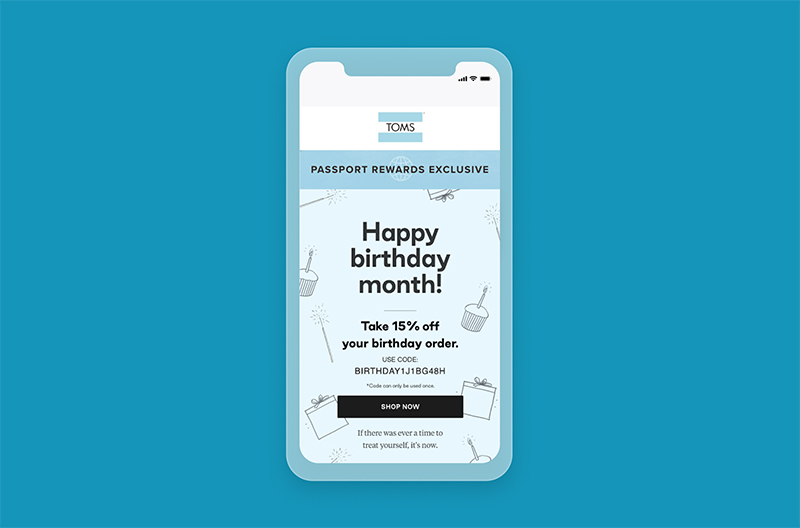 Finally, there are the occasions when an email is always welcome: personal celebrations. Typically among the easiest triggers to deploy, but one of the most infrequently known data points. Birthday wishes are warm and welcome for most people, and who doesn't love a special gift from their favorite brands on their birthday? 
These 'gifts' can come in the form of discounts, bonus loyalty rewards, and just-for-you deals based on shopping history and stated preferences. Be sure their gift is available all month, not just on their birthday (which could be a busy day for them).
The holidays are another great time to build in a few email triggers. Season's greetings used to begin around Halloween and come through steadily until after New Year's. Now many brands use their personality and product set to determine which dates and email styles to send. For floral retailers, for example, the stretch from Valentine's Day through Mother's and Father's Day constitutes a large share of engagement and revenue.
Are your email triggers on track to build strong customer relationships and welcome back customers who have strayed? Every email marketing strategy has room for improvement, from better re-engagement emails to one-to-one promotions. Contact us today for more tips about your email strategy and how to shift your results into high gear.
Picked For You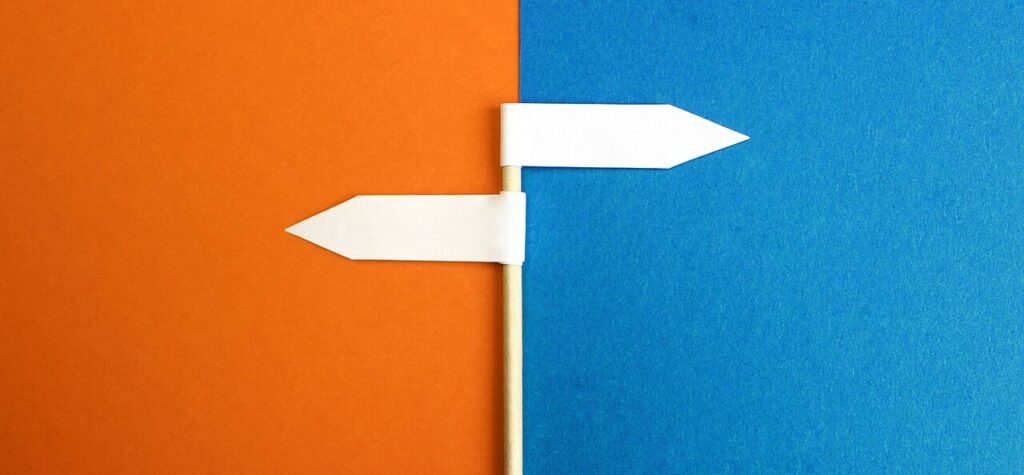 Article
What to consider when you're switching your brand's ESP
Almost half the people globally are using email, with the numbers expected to keep rising…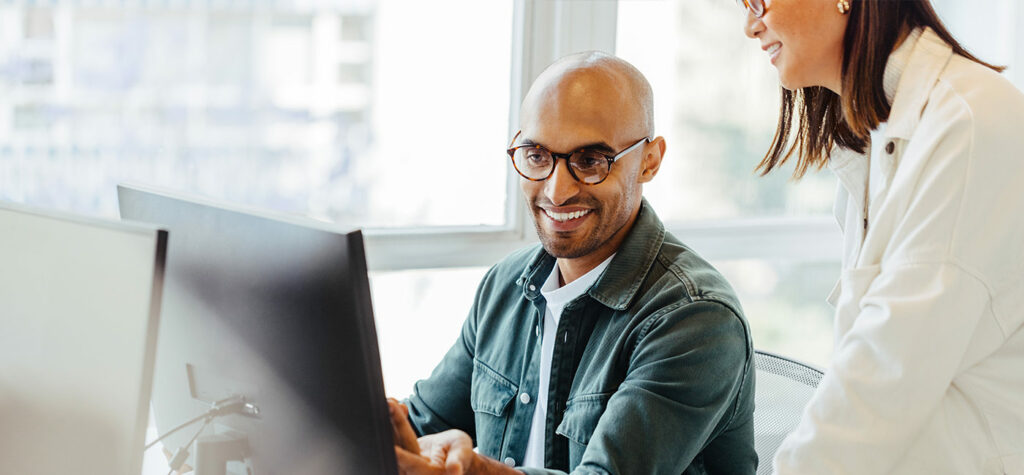 Article
IP warming best practices for enterprise brands
Email marketers implement IP warming to establish their reputation with internet service providers (ISPs). This…