Return to All Resources
Staying Cordial through the chaos of 2020
7 Minute Read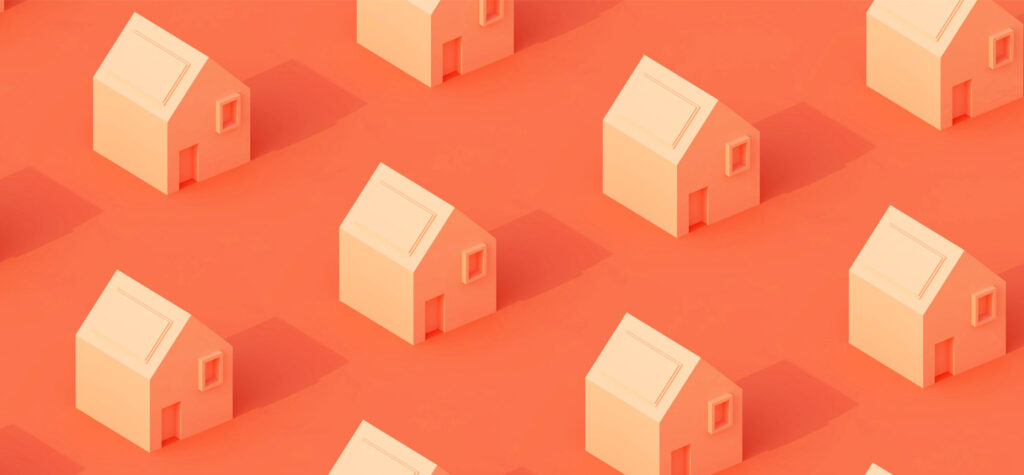 Difficult and stressful times have a way of bringing out the true character of a person. I think the same statement can be made about companies. The last 12 months of this pandemic has opened the eyes of many employees, for better or for worse, to the true colors of the organization they work for. I know it has for me. Pre-COVID, I knew (or thought I knew) Cordial was something special and easily the most pro-employee organization I've ever worked for. But it's taken the last year for me to truly appreciate what it means to #becordial.
The pandemic has caused my personal and professional life to blend as one, and most days I can't tell where one begins and one ends. I currently work full-time in my bedroom while my husband works full-time in our makeshift garage office space. We've got three kids (aged 2, 4, 13) at home most days as well. Embrace the chaos is a daily mantra I internally recite as it is – in all its glory – chaos. Amidst the storm that has been the past year, one of the shining lights for me has been Cordial. Working for a company that is flexible, supportive, family oriented and with employees who love to laugh has been priceless for not only myself but my husband and kids who feel the indirect effects of Cordial every day. Looking back at the last year, I wanted to see how other Cordialites felt about their work/life experience, and have been even more reminded that we're all in this together.
Be flexible
Flexibility for employees is usually regarded as a top-rated benefit but proved to be invaluable in 2020, and now into 2021 and beyond. Cordial has been very flexible in allowing our employees to adjust their daily schedules, as it changes daily for some of us, to support the struggle of COVID life. For me personally, I would not have survived working full-time in 2020 without Cordial being flexible with my schedule. Most days I start and stop my work while I start and stop my mom duties, often needing to prioritize the mom duties in the day and going back to the work duties at night. Early on, my husband and I created a shared calendar where we mark our respective meetings and can tag-team who's on kid duty. It isn't perfect and there's been plenty of times we both have meetings and I've calmly smiled through a Zoom call with two monkeys jumping on my bed without anyone the wiser.

"I've become the ultimate juggler while working full-time. I'm thankful for my husband's help while navigating these foreign times and especially grateful to Cordial's flexibility with my work schedule. My ADHD 4th grader is unable to do schoolwork independently, which means every day we work with her on school assignments. The flexibility that Cordial affords me, allows me to block time in my schedule for schoolwork. As an added bonus, I'm learning common core math, new vocabulary words and 4th grade science!"
Amy Strasser, Director of Product Management
Be supportive
A company that supports its employees is a company who keeps their employees. I've never needed more support from my work than I did in the last year. Support starts and is most on display at the top of an organization; so it continues to be comforting when Jeremy Swift, our CEO with four kids of his own, quite often reminds us during our all-staff meetings to prioritize our personal lives and make sure that we're checking and taking care of our mental health. Cordial as a product is a platform that helps companies send a better message to their customers through a variety of channels. Cordial as an employer helps employees send a better message to their spouse, their children, their peers, and ultimately to themselves.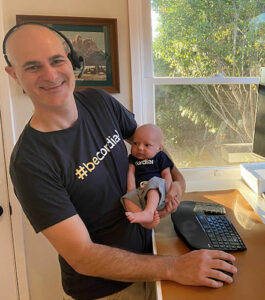 "I am a proud new parent and Cordial has been very supportive during this new time in my life. I recall one day where folks on the team wanted to see little Davey. Normally folks can only see me from the waste up, but for me to go get Davey I walked out of the room only to later realize I was in my PJ pants! The team was kind and no one said a word. Davey stole the show anyway!"
Brian "BK" Kranson, Product Solutions Director
Be family oriented
It's a challenging struggle to be a working parent. With COVID having left us all working remotely for the past 365 days, we're now working and parenting in the same space, and often at the same time. Working for a company like Cordial that not only understands but values working parents—parents who prioritize their families first—tells you everything you need to know about the character of the company. We've got a Slack channel to share the joys of our kids (#cordial-kids), a channel to share the joys of our dogs (#team-cordial-canines), and a channel to share the work of each other (#lattice-cheer-for-you), to name a few. As a Cordial family, we celebrate our teammates at work through the ups and downs that come with working for a competitive startup, and we celebrate our "co-workers" at home through the ups and downs of the beautiful lives we all lead.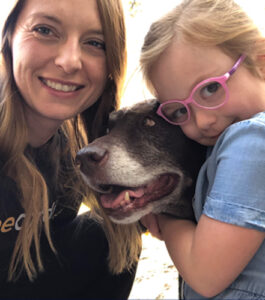 "Although I miss working downtown, I love having lunch with my husband and our daughter. We usually take a walk during lunch with Maebe (our Mama Dog and the real boss of our family). On cold days, we skip the walk and play Go Fish instead at lunch. During a Cordial virtual happy hour, I came to find my two kids occupied themselves by using their skin as canvases for some exceptionally creative artwork. Thank goodness for washable markers!"
Andrea Gerlach, Senior Director of Business Operations
Be able to laugh
If you're not enjoying the ride at work, you should take a closer look at who you're working for. At Cordial, we love to laugh! Laughter has come in many forms throughout the last year. It started with our themed Monday Huddles where costumes and eventually mustaches became the norm. That turned into Wednesday Happy Hours with the Ladies of Cordial, and Thursday Game Nights. Zoom backgrounds have become conversation starters, kids can sometimes be heard melting down or dogs can be heard barking; and somewhere, someone is laughing. Laughter is good for the soul and so is working at a company who loves to laugh!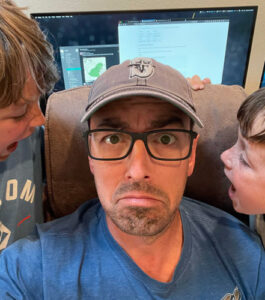 "Working with Cordial has been extremely beneficial for us throughout this phase. Many of my friends have gone COVID-absent (electing understandably to avoid person-to-person contact until things are better under control), so I've been thankful to bring some measure of frivolity to my follow Cordialites, whether it's sharing memes, participating in costume contests, or letting people listen to my French bulldog snore on Zoom calls."
Randy Kahler, Senior Site Reliability Engineer


As we continue to grow and scale, we'll be continuing to open new roles. If you're interested in working for a company that is flexible, supportive, family orientated and loves to laugh, come #becordial with us! /careers/