Return to All Resources
2021 marketing trends: 5 ways to enhance customer experience
5 Minute Read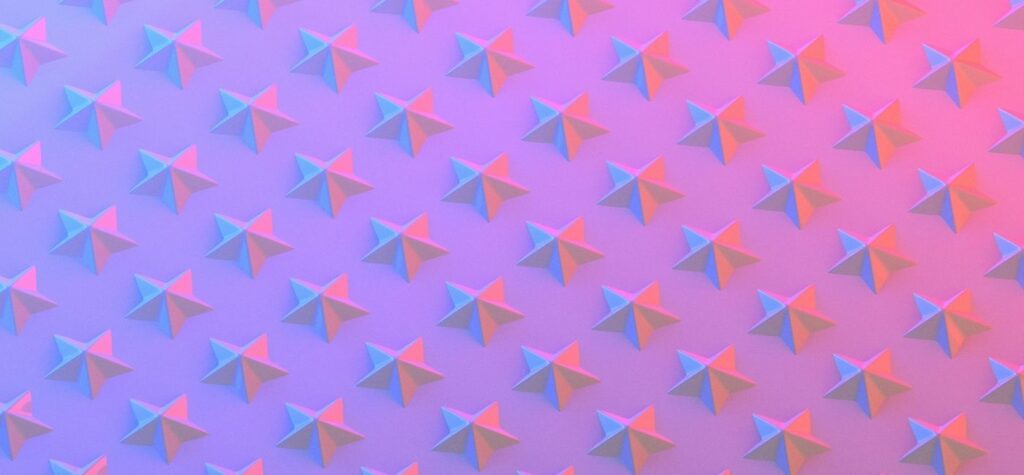 Digital channels got us through the height of the pandemic, often over-performing in a world where online experiences replaced face-to-face communication. And digital channels will see us through the end of these challenging times, as businesses and consumers get back to normal — albeit a new kind of normal. Interested in learning more? We've partnered with Ansira to predict what's coming to a store or screen near you.  
Trend #1: Mobile meets cross-channel  
People living online during the pandemic paved the way for frictionless, integrated experiences across live and digital touchpoints. Companies had to tailor their messaging and offerings to meet consumers where they were — at the right time and in the best way. 
These cross-channel experiences made shopping as seamless and relevant as possible. The result was new purchasing experiences (dedicated areas in stores for picking up online orders), new product lines (like Edible Arrangements' Fresh Produce boxes that eliminated trips to the grocery store), and new shopping experiences (AR/VR that allowed shoppers to "try-on" items virtually without leaving their homes).  
Many of these cross-channel experiences were fueled by highly polished, high-powered apps. And the shift to digital experiences created consumer demand for apps by brands that may not have needed them in the past.   
During the pandemic, retail app downloads increased by 20 percent, and in-app revenue increased by 40 percent. Delivering an amazing app experience also meant that every touch point had to be exceptional. Companies wouldn't want an easy order process to be ruined by a terrible in store pickup experience.  
"Every day there are more and more apps innovating to deliver incredible experiences fueled by the changes that have happened during 2020," says Andrew Shields, Technical Product Manager for our mobile app messaging platform. "These apps will continue to be the most successful ones in 2021 and beyond, as users begin to expect more and more from apps."  
Trend #2: Zooming beyond Zoom  
After a year of onscreen collaboration, Zoom fatigue is taking a bite out of the events space. What's coming your way instead? More unique virtual experiences. That's right, event planners are creating gatherings that encompass a series of unique experiences that take place before, during and after an event.   
Sending attendees something tangible to supplement the event ahead of time gets them excited and increases their odds of attendance. With Cordial's help, Ansira sent out "experience boxes" that increased the conversion rate for their Edge of the CX event to over 75 percent. These boxes are a nice break for people who are stuck at home, craving new, personalized experiences like cooking classes or art projects.  
Attendees also enjoy reliving these interactive experiences through post-event marketing like visual recaps featuring photos and videos. Ansira leveraged their Edge of the CX experiential content to get potential attendees excited about their next event, EiQ.  
These kinds of campaigns require more resources — both time and money — but the payoff is well worth it. Especially in a world where virtual events zoom in and out of our lives at breakneck speed.  
Trend #3: Cleaning house, digitally  
Just like their customers, companies dream of cleaning up and getting their "house" in order. But these efforts are easier said than done. "Most marketers have a scar telling the story of buying into the hype that an algorithm or software feature would create a seamless experience on a spaghetti mess of data," says Brian Rants, Senior Strategist and Evangelist at Cordial.  
Unfortunately, there is no quick fix for messy data. Brands who put information at the center of their strategy must understand that great customer experiences are built on clean data. The kind of "data that identifies individual customers across devices and data types, enriching their profile with attributes and behaviors to tell their story," says Rants.  
Only this kind of data can be acted on in real-time by every channel a customer touches. As data privacy becomes even more important in 2021, expect more companies to focus on organizing and prioritizing clean, actionable data in order to reconcile personalization and privacy.  
Trend #4: Big, bright, bold color  
How did brands stand out among all the serious, text-based emails of the pandemic? Color, and lots of it. This 2020 trend is here to stay, with brands embracing color blocking, full-color bleeds and creative takes on typography. These design-forward emails, ads and websites draw the eye down the page and keep customers reading and clicking. One insider tip? Create colorful designs with dark mode in mind.  
Trend #5: Loyalty programs abound
A trend that used to be reserved for big B2C brands like Kroger, Target, and Chick-fil-A is now taking over non-traditional spaces. That's right, loyalty programs are becoming increasingly popular in B2B spaces, particularly partner incentives programs. 
Increasingly, companies are recognizing and rewarding customer, member and partner experiences rather than just rewarding transactions. The ability to recognize actions like watching a training video, reading a white paper or posting to LinkedIn (experiential vs. transactional) is making loyalty much more relevant in the B2B space.  
Whether fueled by influential people, big events, advancements in technology, or out of competitive necessity, today's forward-thinking trends are the culmination of yesterday's lived reality.  
The marketing trends of 2021 were born of 2020's race to create connection amid seclusion. And as a result, we can expect to see even more personalization, reward-based experiences and digital conveniences integrated across all channels and touchpoints.