Return to All Press
Cordial closes record-breaking quarter with 134% new business growth
4 Minute Read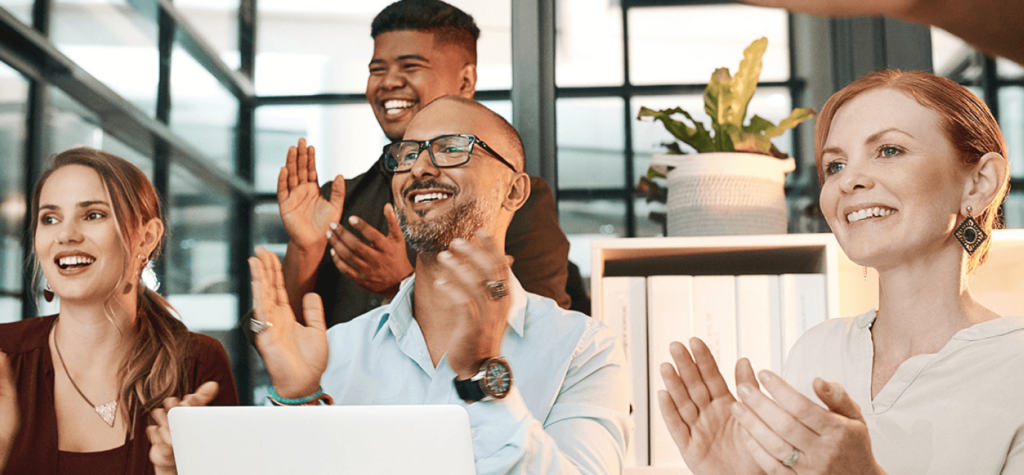 Leading marketing platform expands product suite and strengthens executive team to accelerate growth
SAN DIEGO — Oct. 31, 2023 — With an innovative AI roadmap, a growing roster of blue-chip companies and a significant demonstration of its competitive advantage, Cordial raised the bar in 2023, charting a course to transform the future of marketing.

The only true marketing platform that empowers brands to fully automate their marketing strategies, Cordial delivered 369% ROI to customers, reducing costs, improving efficiency and boosting revenue, according to a Forrester Total Economic Impact Study.

"Our unparalleled accomplishments in 2023 make one thing clear: We're meeting the moment for marketers," said Jeremy Swift, CEO and co-founder of Cordial. "While legacy marketing clouds have failed to innovate — requiring expensive add-ons for essentials like personalization, email triggers, SMS, testing and identity resolution — our comprehensive, AI-enabled platform consolidates these critical capabilities, reducing complexity and costs and lifting revenue. And we're not slowing down. For Cordial and the ambitious clients we serve, the best is yet to come."
With a focus on customized global services and a platform designed to help brands communicate in personal, intelligent ways, Cordial signed several key enterprise customers in 2023. Kahala Brands (Coldstone Creamery, Baja Fresh, sweetFrog, Planet Smoothie, Blimpie Sub Shop, and more), Church's Texas Chicken, Coldwater Creek, Getaway House and PacSun, among others, now deploy Cordial as their trusted cross-channel marketing platform. 
And to help manage this significant customer growth, Amy Jerusalmi joins Cordial as chief customer officer. With more than 20 years of experience working for world-class brands such as Quattro Wireless, Apple, SessionM (a Mastercard company) and Reachdesk, Amy has grown and scaled teams across customer success and support, professional services, managed services and implementations. Jerusalmi brings big-name credentials and a unique vision of how product and customer teams can collaborate to achieve a winning balance of company goals and client needs. 
Additionally, with more than 30 years of go-to-market (GTM) strategy and execution experience with leading organizations like Contentsquare, Percolate and Tibco, Matt Elders joined Cordial earlier this year as executive vice president of revenue. With expertise in building and leading world-class revenue teams, Elders has a proven track record of driving exceptional results for global software and services companies.
With AI innovations expected to boost global marketing revenues to $107.4 billion by 2028,  AI-led tools will be essential for company growth moving forward. Cordial is leading the way, launching Cordial AI and setting out a roadmap for future releases that will continue to advance the AI and ML capabilities of the platform over the next several years. Product updates in 2023 included:
Cordial AI

: A new set of tools providing marketers with generative, predictive and prescriptive artificial intelligence capabilities to help marketers improve strategic decision-making, brand creativity and the customer experience. This is the first of many AI updates in the making for the company.

Identity+

: Customers can now seamlessly experience identity resolution, reporting, attribution and automated messaging with the power of data management and marketing execution across channels — all on one platform.

Snowflake Integration and Partnership

: Cordial now lists its data offering on Snowflake's Marketplace, allowing joint customers to unify their first-party data and unlock its potential by making it available across their entire business ecosystem through bi-directional data sharing.
"At the heart of our incredible journey, it's our people who shine and our culture focused on the well-being, development, and overall experience that genuinely sets us apart and fuels our success. From winning over prominent new clients to fostering a world-class culture, our teams have truly outdone themselves this year," said Cheryl Horner, director, people and culture. "Starting with our executive leadership and extending to our newest hires, we're united by a common vision — to inspire meaningful connections — both within our dedicated team and externally with our valued clients."
For more information on these new integrations, visit www.cordial.com.