Return to All Resources
5 cross-channel ways to build your email subscriber list
5 Minute Read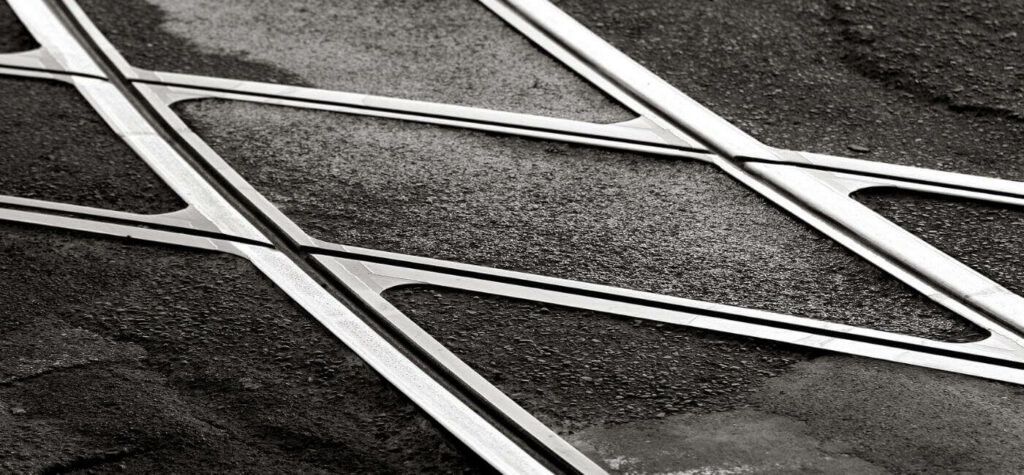 Building your email subscriber list is one of the most important ongoing tasks for most marketers. The simple reason: email remains the most profitable tool in the marketing tool chest, delivering as much as $44 for every $1 invested. Spending time to grow your subscriber list not only increases your potential reach, it also results in tangible revenue gains for your business. Today, there are many different methods to find new subscribers, but some are definitely more effective than others. In this post we'll explore 5 multi-channel strategies to quickly and effectively grow your email list. 
Smart web forms
Webforms, or popups, have been around forever, born out of a one-size-fits-all marketing approach where every user receives the same message, and are often considered annoying or a bit spammy. Technology has progressed to where we can now personalize popup content on a 1:1 basis, serving each site visitor with a unique message based on where they came from and what we know about them. Platforms like Cordial can recognize visitor attributes such as age, location, loyalty level, and past purchases to create valuable and customized promotions that will help to improve email capture and grow your list. 
Sumo did a study on popups by analyzing a reported 1,754,957,675 popups, and found that the average conversion rate for all pop-ups is 3.09% but the top 10% highest-performing pop-ups averaged a 9.28% conversion rate. The takeaway: Popups are an effective way to convert website visitors and build your email subscriber list.
Social media
Social media is a fantastic way to augment your subscriber list growth. Leverage targeted campaigns that focus on value-added promotions and content to engage users, and entice them to click-through and convert. There are many different social media platforms, all with different audiences, perks, and drawbacks, but Facebook and Instagram make it particularly easy to grow your email list.  
With lead generation ads from Facebook, you can easily collect email addresses (they're designed to deliver email addresses directly to your ESP or database). Unlike other ad types, lead ads include a contact form for people to fill out if they're interested in your product. Facebook pre-populates the lead form with user information they already have. Because the ad does most of the work of filling in the data, conversion rates are higher. Lead ads are a great way to directly build your newsletter, promote your giveaway, quiz, or referral program.
You can also use Facebook's Lookalike Audiences to identify new users that have a high likelihood of converting. Simply export your contact list (or a targeted segment of your list, like your highest LTV customers), and then upload to Facebook Business Manager to create a lookalike audience. Facebook will use your list to anonymously find other users who share similar attributes based on various known data points and behavior.
SMS promotional campaigns
Mobile usage is at an all-time high and smartphones are the hub for an increasing number of online experiences. Building on this trend, marketers are embracing mobile marketing and using it to engage customers in channels like SMS. 
According to Text Local's State of SMS, text messages have a 98% open rate, making them a useful tool to build your email subscriber list. Try creating a SMS-specific promotion that rewards users for providing their email information. This is a win-win: the user receives tangible benefits in the form of discounts or promotions, and you can create cross-channel experiences that will help drive future revenue and engagement. 
Looking to build an SMS marketing strategy to augment your existing messaging channels? We have a free 23-page guide to getting started: Communicate Cordially with SMS Marketing.
In-store or in-person
Don't miss the chance to collect email addresses in-store (if and when your brick-and-mortar is open). In masked times or not, face-to-face interaction enables the sales associate to assess the situation and determine the best way to engage with the customer. Digital personalization is hard because we lack context, but in-person it's as easy as having a conversation. 
Try implementing a satisfaction survey where the user is rewarded for providing feedback. The URL for the survey can be printed right on the receipt for easy distribution. Some retailers are also providing their sales associates with tablets so they can collect customer information right on the sales floor during the course of a transaction. 
Mobile app messaging
Mobile app messaging (push or in-app notifications) are a great way to provide a personalized experience for your customers within your app. They are an important tool for building a subscriber list of your VIP customers. Mobile app messages can be personalized with unique promotions based on loyalty level or audience rules, and messages can be easily connected to other channels to create a unified, consistent messaging experience that drives loyalty and retention. To build your email list, try creating a time-based promotion or giveaway that targets users without an email address in your database.
If you are looking for ways to grow your revenue and increase customer engagement through a high-ROI channel like email, use all of the resources and channels at your disposal to build your list. Email marketing has proven time and time again to be a cost-effective and impactful strategy, and a healthy, engaged subscriber list is the foundation of a successful email program. For personalized recommendations or a look into how Cordial can help you achieve your acquisition, engagement and revenue goals, our team of experts is here to help. 
Picked For You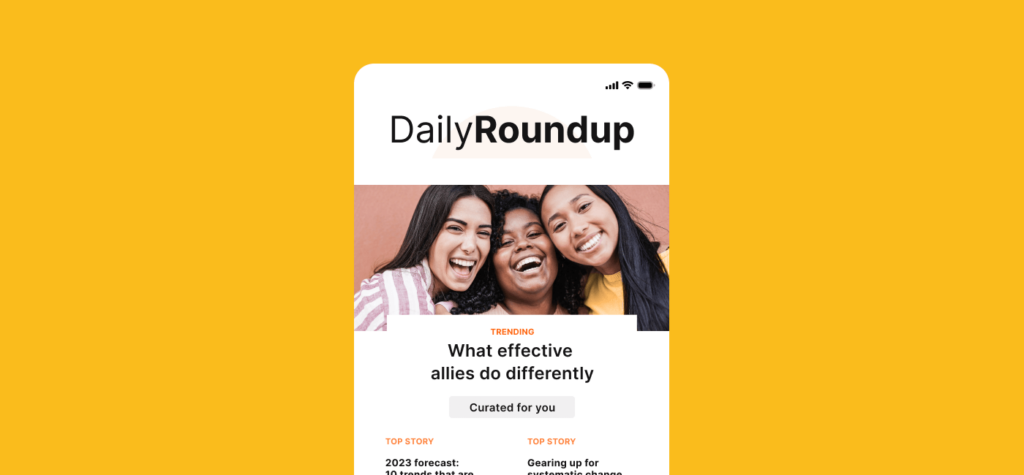 Article
Earning trust with BIPOC communities through inclusive marketing practices
According to the McKinsey Institute, the spending power of Black Americans is projected to reach…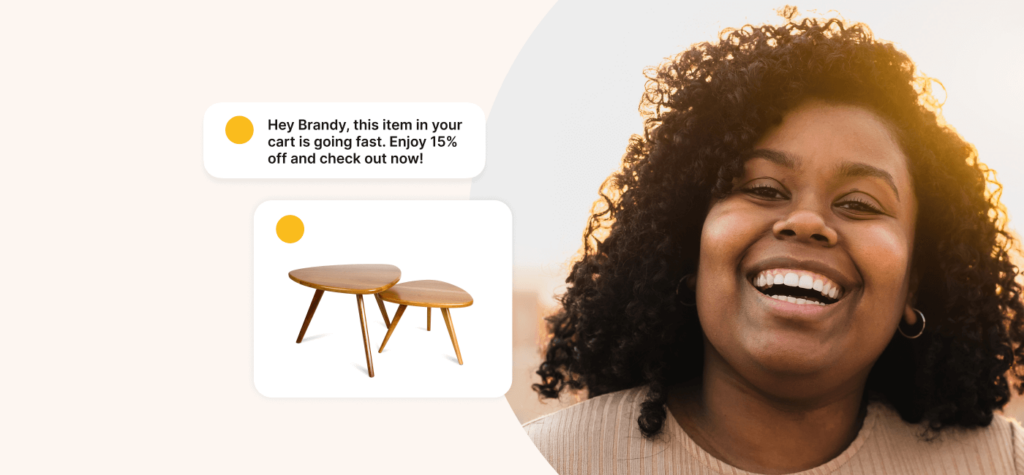 Best practices to convert abandoned carts into sales this holiday season
With the holidays already upon us, 'tis the season for cart abandonment! So let's prep…