Return to All Resources
How to choose an enterprise email service provider (ESP) that you'll love
16 Minute Read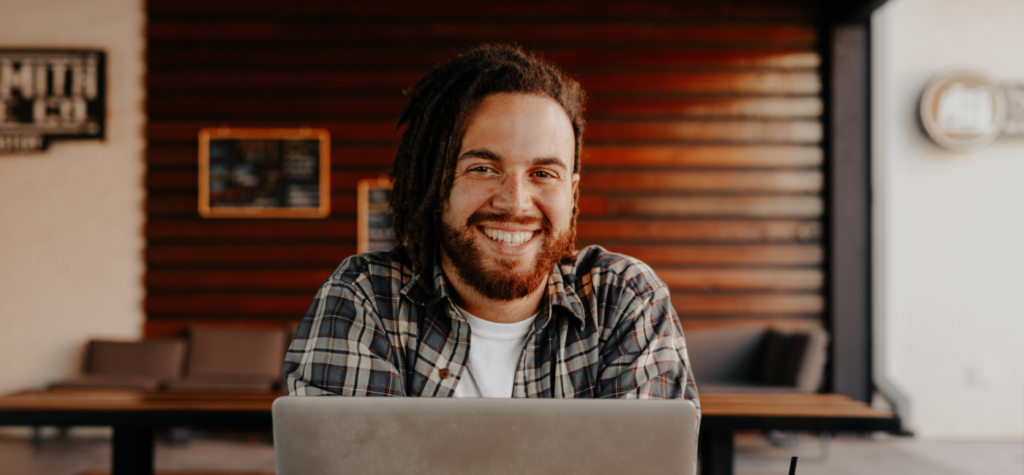 Disclaimer: The content and criteria in this guide have nothing to do with the Cordial product or offering. This guide is applicable across all technology and written from experiences from prospects, clients, and all the discourse both in person and digitally.
On the lookout for a new enterprise email service provider? Vetting any new technology provider can be complex, especially an enterprise ESP, but we've lined out criteria to help make it easy.
A wise person once said, "Failure to plan is planning to fail." That couldn't be more true for selecting an email provider. We laid out a checklist of key considerations to ask yourself when vetting an enterprise-level email marketing platform so you can not only find the right technology for your business, but technology that you'll love.
Many executives have Migration PTSD because of a failed migration in the past, a regretful decision, or a dreadful implementation. While we don't mean to bring up bad memories for you, we hope that it serves as a reminder for the importance of finding a vendor that will be a great fit for you and help you fulfill your vision and goals for the business.
With due diligence and the right goals and data on hand, you can find an enterprise email service provider without the headaches or migration PTSD you've come to expect.
Before you choose an enterprise ESP…
Even before you start reaching out to vendors or accepting demos from sales reps, it's important to align internally. There's nothing like months of demos and vetting to cloud the brain. Many brands just decide that they're done with their current provider and then start looking for a new one before even agreeing on what they're looking for.
We find these two tips to be extremely helpful for brands in being able to make a smoother, faster, and clearer decision on a new vendor — and to move away from legacy ESPs holding marketers back.
1. Set clear goals.
Starting with the outcome in mind will help you cast a vision for what you want your next vendor to help you achieve. It also allows you to clearly articulate what you're looking for in a new vendor.
Instead of being subject to the sales pitch or looking to the vendor to tell you what you can achieve, you can dictate the conversation by making vendors explain to you how their technology will help you achieve those goals.
Make sure your goals can be clearly communicated and achieved. You're probably familiar with the SMART goals mnemonic:
S – Specific
M – Measurable
A – Attainable
R – Relevant
T – Time-bound
This framework for goals can be translated to metrics like:
Revenue from email
Average engagement (open rate, click-through rate, conversion rate)
New subscribers
Lifetime value
Deliverability rates
Churn (unsubscribe rate)
Lead growth rate
Reputation score
Time to market for new campaign
Number of triggered campaigns
Once you have a clear understanding of all your goals, choosing a new vendor will be that much easier.
2. Gather the data on hand you need.
The second tip before you get started is to do some retrospective analysis using the data you have. Gathering your data and recording your current performance will give you perspective on how to close the gap on your goals. It will also give your vendor perspective for how they can help you achieve your goals, and give you leverage to keep your vendor accountable to helping you achieve your goals.
We've found that these are some of more important pieces of data to collect for evaluating a new vendor:
Revenue from email
Average engagement (open rate, click through rate, conversion rate)
Deliverability rates
Monthly and annual sending volume
A data map of all the data points you collect on your customers
Annual budget
Average time it takes to plan and send a new campaign
Average time it takes to return an audience query
These data points will be crucial to calculating four important metrics for the future:
Cost of ownership: The price of using the technology as well as the cost of operating the software with additional resources like employees, freelancers, or agencies.
Return on investment (ROI): The revenue generated from the channel divided by the cost of ownership.
Time to value: How quickly the technology can replace or improve on the value of your last technology to achieve a certain goal. In other words, how long will it take to get to positive ROI?
Incremental revenue: How much new revenue was generated through new means or tactics that wouldn't have been generated with the new technology.
This is a key component to being able to report on how your vendor is performing and provide the value you're looking for.
Now, let's get into the key criteria to evaluate the next enterprise solution you evaluate.
Top criteria to consider when choosing an enterprise ESP
1. Data ingestion and integration
Everything starts with the data. Nothing hinders your ability to deploy campaigns like having to ask for an engineer's help every time you want to experiment with data or add new behavioral events. If you're founded on an e-commerce platform like Shopify Plus, Magento, or Demandware, you want to ensure that new technology is compatible with what you're already using.
We cannot overstate the importance of prioritizing new technology purchases that integrate well with your existing martech infrastructure. The best way to gain a holistic view into your customer journey and to create a seamless experience for your customers across that journey is to ensure that your entire tech stack communicates with one another.
To really get to know your customers, integrate your data, and send targeted messages using advanced personalization that enables 1:1 marketing, you're likely going to need to use a relational database. A fully relational database format lets you keep data in different tables and then "relate" them to customers for use in targeted campaigns.
Look for:
Full or partial relational database support
Data integration with CRM, e-commerce and other automated systems
Ability of providing custom integration and complete documentation
Internal integration and third party integration facilities
Understand the type of API the platform offers: XML-based, Simple Object Access Protocol (SOAP), REST, Synchronous or Asynchronous
Strength of application programming interface (API) capabilities
2. Segmentation and personalization
Real-time segmentation and personalization is rare, yet necessary for this era of marketing. It's all but too common for legacy technology to take hours or even days to deliver a segment. Your customers are acting in real-time, and so should you. Choose technology that's nimble and flexible to allow you to act in real-time along with your customers.
On a similar note, take note of your own personalization process. Do you have to create a different email for each segment? Personalization should be done programmatically, allowing you to use logic and tokens instead of templates and dynamic elements.
Look for:
Full personalization capabilities within email builder
HTML, WYSIWYG, or drag-and-drop email builder interface
Email builder responsive design capabilities
Real-time segment reports
Audience builder on all data points
Ability to programmatically use personalization tokens
3. Triggers, automations, and journeys
There are a few different terms — triggered messages, email automations, journeys, lifecycle messages — but we'll use triggered messages for the sake of simplicity. Triggered messages are an increasingly vital component of every email program. Welcome emails, abandoned carts, transactional messages, upsell, win-back messages are just a few to name.
It's crucial that you have full control over your data to be able to trigger messages based on unique data points. Some trigger solutions keep all of your data in a locked black box, restricting access to your most valuable asset. Having that data available and integrated across other technology providers as well will allow you to make the most of your triggered messages.
Look for:
Available rules and triggers
Visual workflow capabilities such as drag-and-drop interface or mapping
Integrations with e-commerce platforms
Testing and optimization capabilities with triggered messages and workflows
4. Usability and interface
Technology has evolved rapidly in the last decade, so you shouldn't have to use an interface that looks like it's from the 1900s. Usability is an increasingly important factor with non-technical marketers. The less friction your team encounters, the faster they can do their work and the more creative they can be.
You could purchase a very powerful technology, but it won't be used effectively unless your staff finds the features easy to use. On the flip side, if it's easy to use, that decreases errors and therefore increases efficiency. Consider how easy it is to collaborate with other team members, the amount of training required, and the ease of doing administrative tasks. Then, consider workflow and how intuitive it is.
Look for:
Ease of navigation
Profile settings and account configuration or syncing
The nature of workflow and automation rules
Pre-loaded templates and WYSIWYG editor
Error recognition capabilities
HTML validation tools within the platform
Third-party and in-built deliverability tools
Testing and demo
Setup and navigation with integrations
5. Deliverability
Deliverability is a very touchy and complex subject, but you essentially want to make sure that your technology provider isn't putting unnecessary baggage on you, and that they can help you achieve optimal deliverability rates for your brand. Any email not delivered is a lost opportunity for a conversion. Make sure to dig into how they work with you to keep deliverability rates high, monitor inbox placement test results, increase sending reputation, authentication options, and recommend other deliverability tools.
Look for:
The size of the ESP's deliverability team
Analysts' rating on Forrester, Jupiter or member of Email Service Provider Coalition (ESPC)
Flexibility to allow third party deliverability audit
Monitoring of deliverability
Possibility of having a dedicated IP and the reputation of the IP in the case of a shared IP address
Team that interacts with ISP
Reputation support such as white listing, feedback loops etc.
Authentication support — SPF, SenderID, DomainKeys, DKIM and DMARC
Real-time monitoring and alerting for blacklisting, domain blocking and abuse reporting
6. Reliability
An unexpected system blip that causes brief downtime while you're sending a few hundred emails on a Tuesday afternoon may not be a big deal to the average business. But a blip on Black Friday morning while trying to send hundreds of millions of emails at the optimal time could mean millions in lost revenue.
An uptime of 99.5% sounds great, but in reality equates to a downtime of two days per year. Search for an uptime with multiple 9s after the point as possible (99.9999%). Find technology that you actually can rely on. Peace of mind, while maybe expensive, is well worth it.
Look for:
Consider the uptime and downtime including the patterns of downtime
Unplanned downtime in last two years
Crisis management plan
Number of releases about temporary service suspension in the past
Frequency of release updates that require a temporary service suspension
7. Scalability
One of the key differences in SMB, mid-market, and enterprise technology is in scalability (i.e., the ability to accommodate large capacity, fluctuation, or growth in a system). The last thing you want is to choose a technology that breaks when you try to send an email to your subscribers. Understand the scalability claims as it could be in terms of email volume, speed, lists or other factors and you don't want to be accidentally comparing apples or oranges.
Look for:
MTA (Mail Transfer Agent) used
Integration and partnership ecosystem
Long-term growth plans of the ESP and scalability business cases
Scalability compared to competitors
Message throughput
Typical size of client they serve
8. Analytics and reporting
How granular can you get with your analytics? Double check the metrics the technology tracks and your ability to customize what you want to track. It's easy to appear comprehensive at a glance, but a thorough examination may reveal that you can't track against a fundamental KPI for your business.
Look for:
Custom reporting
Reporting for delivery, engagement, and conversion metrics
Ability to report programmable post click-through such as clickstream behavior
Ease of exporting data
Tools for conversion tracking and subscriber engagement
9. Testing and optimization
Testing is critical to any email marketing campaign because only testing will help you determine what is effective and what isn't. Consistent and continuous testing should be a key component of your marketing strategy and your ESP's capabilities.
Look for:
Automated A/B testing
Multivariate or multi-arm bandit testing
Subject line optimization
Statistical significance
Available variables for testing
Testing and optimization for triggered messages
10. Support and services
Your technology provider should function as an extension of your marketing team—seamlessly and without much hassle. Evaluate your current team and identify potential gaps and needs. It's important to be able to stitch your team together with agencies, consultants, and services to make an efficient machine of a team.
There will also be the occasional time when you'll need some help. When that happens, it's critical to have access to a smart and resourceful customer support team to help you address any issue. Having a customer success manager who can devote personal time to your team is a plus, as they can provide strategic help and hand-holding when appropriate to get everything running smoothly.
Look for:
24/7 support and the ticketing system
Complaint escalation procedure
Staff training and consulting on deployment, design and coding
Monitoring and alerts
Knowledge base
Email or phone response time
11. Pricing and costs
Take a hard look at the pricing model and fine print on additional costs. Many technology providers appear to have a low cost while hiding excessively high additional costs of implementation, expansion, or features. Get an estimate of the total cost of implementation, how you will calculate the return produced by your investment, and the amount of time it will take to see a return on that investment. This will give you an idea of the total cost of ownership, which is a sum of all one-time and recurring costs over a period of time.
Look for:
Yearly usage or commitment to revenue
Termination terms
Optional and fixed costs
Complimentary services
Payment terms: Contracts, full-service payment or minimum monthly pay as you go
Set up fees
Modes of payment
Cost per subscriber
Cost per message
Cost per event data
12. Multichannel capabilities
Many companies will tout multichannel, omnichannel, or all-in-one "cloud" capabilities to do much more than email — such as mobile push notifications, mobile in-app notifications, SMS, browser notifications, web forms, direct mail, or social media management. It's important to make no assumptions about these capabilities — and to consider trends that might affect your strategy. Many companies piece together technology through many acquisitions, but it's not a fluid experience or data integration.
Look for:
Native technology
Proven, documented integrations
Orchestration within workflows or journeys
Available triggers and rules
Maturity of mobile push and in-app notifications
Maturity of SMS/MMS messages
Maturity of browser notifications and web forms
Maturity of social media management, monitoring, and integration
13. Future-proofing and roadmap
Knowing future plans can help you to make a better choice when choosing a technology provider, because you'll know if that vendor can grow along with your email marketing program and what you can expect from them in the near future.
In a similar vein, you want to make sure that you're not investing in technology that's going to stagnate and limit you in the future.
Look for:
Timelines for future features and products
Flexibility to accommodate feature requests
Track record on delivering updates
Speed of feature releases
14. Ethics and security
Beware of technology that has very loose guidelines on how to legally use it. There are many technology providers who do not use "white hat" practices that can do long-term monetary and brand reputation damage if gone unchecked. Please keep up with data privacy regulations and trends.
Security is also a major factor when dealing with massive amounts of customer data.
Look for:
GDPR (General Data Protection Regulation) compliance
CAN-SPAM (Controlling the Assault of Non-Solicited Pornography And Marketing Act of 2003) compliance
CASL (Canada's Anti-Spam Legislation) compliance
CCPA (California Consumer Privacy Act of 2018) compliance
For data security, is the ESP SOX (Sarbanes-Oxley Act) and HIPAA compliant?
Types of security tools in place
History of (or lack of) data breaches and how they were handled
15. Proof of concept
Try-before-you-buy isn't just reserved for SMB technology with free trials or freemium plans. Proof of Concepts are the free trial of the enterprise technology world. A Proof of Concept allows you to gain access to the technology, plug in your own data, send test messages, and use the interface like you would if you had purchased full rights to it.
This forces the technology provider to actually prove that what they say is true, and enables you to see it for yourself. Many sales reps will just say, "just trust me." But this is a dangerous statement because you, as the buyer, should have all the control and confidence that a purchasing decision is the right move. "Just trust me" is indicative that there are features or abilities that attempting to be hidden.
A Proof of Concept reduces the risk that you as the buyer have to take and allows you to make a decision you're confident of. We wrote a guide on the RFP vs POC that you can check out for more information on Proof of Concepts.
Look for:
Open to proof of concept models
Ability to connect real data
Training and onboarding for PoC time period
Ability to send test messages
Turn to the only ESP and multichannel platform you'll ever need
Choosing an enterprise-level ESP is no easy task. It's our aim at Cordial to be the last ESP you'll ever need. With multichannel capabilities, cutting edge features and technology, a team to support you, and a proof-of-concept model to prove our capabilities, Cordial is built from the ground up to help marketers succeed.
Interested in seeing how Cordial is helping top brands generate more revenue and with a modern, flexible platform? Schedule a demo with our team to learn more.
Picked For You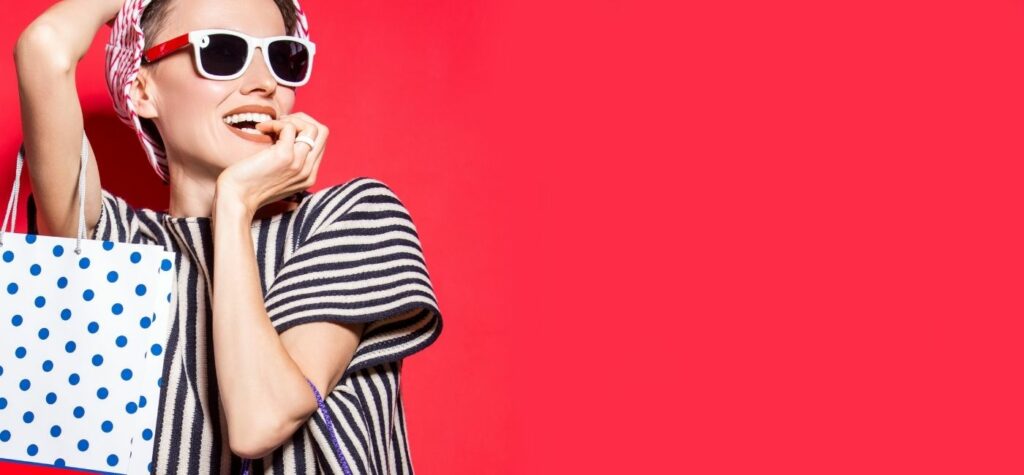 Article
The key to success for today's retail innovators: customer obsession
There seems to be a growing divide in retail between the companies that are thriving…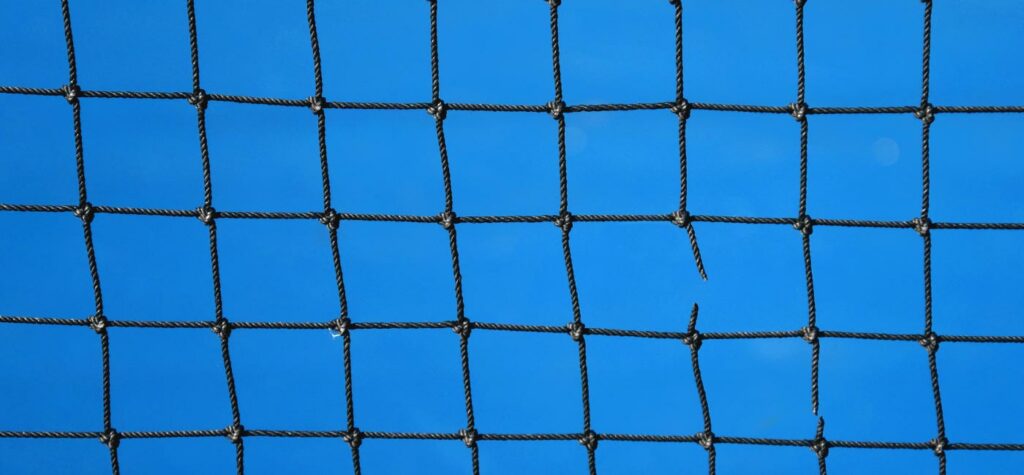 Article
Will iOS 15 break the internet?
This is a continuation of our series on iOS 15's Mail Privacy Protection (MPP) and…