Return to All Resources
5 ways to use mobile push messages to build brand loyalty
5 Minute Read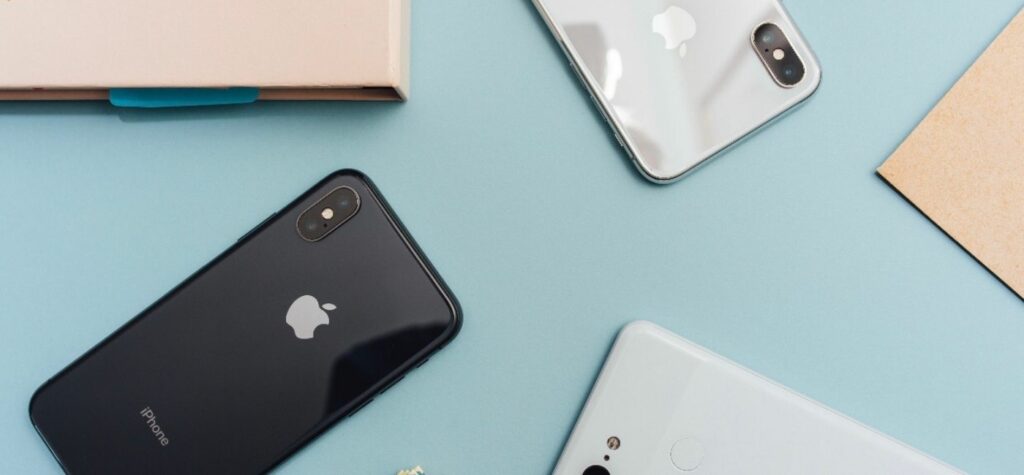 It's no secret, we're incredibly dependent on our phones. According to data released by Asurion Research, the average American checks their phone 96 times per day — that's approximately once every 10 minutes. This dependency has grown by 20% in the past two years, highlighting how attached we are to our devices and how receptive we are to mobile notifications like texts and push messages. 
For brands, push messages are a fantastic opportunity to connect with customers. Imagine being able to reach a majority of your most loyal customers in just 10 minutes. With the right push message, you can not only increase your traffic and sales, but build brand loyalty in a scalable, consistent way. To do this, you'll need to be thoughtful about your push message strategy, or you'll risk being ignored, deleted, or unsubscribed from. 
How to build brand loyalty with push notifications:
1. Personalize your mobile push notifications.
Like email marketing, you can segment your mobile customers and send different push notifications to different audiences. This enables you to personalize messages based on location, demographics, and behavior. You can also allow customers to choose the types of messages they want to receive, and the frequency, giving your audience more control so they only receive messages they're interested in (read: more likely to engage with). 
"If you can create a high value, personalized experience for your users, they'll be more likely to engage with your push messages – and think highly of your brand – over time," writes Neil Patel, New York Times bestselling author and entrepreneur. 
Personalized messaging also allows you to test different notifications to see which ones perform the best while building brand loyalty. 
2. Get to the point with your content.
If you're looking for a platform to display long-form content, then mobile simply isn't the channel. Depending on device size, only a certain number of characters will appear within a push message on the lock screen or notification center. 
Even though we've removed all text limits from our UI (so our clients are not restricted), we encourage you to come up with a message that's as succinct as possible. Similar to SMS marketing, your push messages should persuade readers to click on the notification to learn more.   
3. Use first-party data to decide when to send push messages.
There are plenty of resources that offer data around the best time to schedule mobile push campaigns. You can use third-party data as a starting point, or you can use customer data collected by your marketing technology.
Start by asking when you want customers to receive your notifications and why. From there, test different times to see which notifications have the highest open and engagement rates. You may find that a message sent in the morning is more effective than a message sent in the evening, or vise versa. Each company and industry is unique, which is why your own data can guide you to make the best decisions for your business.
4. Trigger push messages based on customer behavior.
When you first implement a mobile push strategy, you may segment your messages based on audience demographics, and grow more advanced as your pool of data increases. Eventually, you may be able to trigger mobile push messages based on user behavior. 
Examples of this might include:
Sending a push message when a customer hasn't visited your store or website recently

Reminding a customer that they abandoned items in their carts

Alerting a customer about price drops on frequently purchased items

Announcing new product launches to your top customers 
5. Geotarget local customers with push notifications.
Geotargeting is the process of reaching people within a set location, typically within a few blocks or miles of a particular location. Brick-and-mortar brands can set up push notifications from their apps (or a third-party app they work with) that send to a customer who enters within their set geographical barriers, otherwise known as a geo-fence. This depends on each customer's privacy preferences—whether they've given your app permission to access their location data. 
As an example, Whole Foods uses push messages to engage customers who are near one of their store locations. They've also geo-fenced their competitors' store locations, giving customers discounts if they walk a few blocks to a Whole Foods store instead. This gave rise to the phrase, "geo-conquesting," or using geotargeting to poach customers from your competitors. 
Augment your current marketing efforts
Don't let the small character count fool you: with the right push messaging strategy, you can build brand loyalty and encourage customers to visit your app or store on a regular basis. The best part is that mobile push can augment your existing marketing efforts to increase engagement as a multi-channel approach. Remember, your customers don't think about your brand via individual channels, it's all one customer experience. 
If you're looking to engage app users with data-driven, triggered push notifications, we'd love to chat about your needs and help you reach your goals. Connect with a Cordial expert today.