Return to All Resources
On customer data strategy: Interview with Rusty Warner, VP Principal Analyst at Forrester
7 Minute Read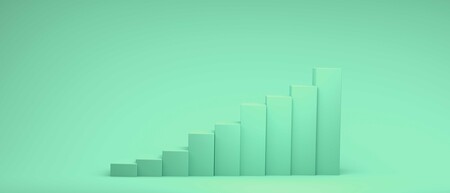 Recently, Cordial was recognized by Forrester as a Strong Performer in its industry benchmark report for the email marketing space, The Forrester Wave™: Email Marketing Service Providers, Q1 2022, and received the highest possible score in six different criteria:
Campaign orchestration

Data integration

Dynamic content

Content management

Measuring engagement

Product vision
As we're always eager to learn more in our field, we reached out to Forrester to glean further perspective. And to our delight, we recently had the opportunity to chat about customer data management strategy with Rusty Warner, VP Principal Analyst at Forrester, and explore further insights on how marketers can better approach the underpinnings of their cross-channel marketing. 
Here are excerpts from our conversation.
Q1: How would you get marketers to shift from an acquisition-only strategy to thinking about the entire customer journey through cross-channel experiences?
Marketers are facing a crisis: In a 2021 CEO study by IBM — when asked, "Who from your C-suite team will play the most crucial role for your organization?" — only 19% of CEOs selected the CMO. 
Marketing must retake its position by becoming customer-obsessed and move beyond campaigns and messaging. That starts with thinking about the customer's entire journey — from pre-purchase, to purchase, to post-purchase — and not focusing so narrowly on acquisition, where marketing has traditionally played. 
The old consumer buying journey

involved discrete marketing campaigns that are stagnant and inflexible and rely on broad segmentation strategies. 

The new consumer buying journey

delivers on customer moments — the point when a person interacts with a brand to get what they want immediately and in context. 
Engaging in new moments incorporates all customer journey stages and touchpoints, across multiple devices and channels. 
To succeed with new moments, companies need:
A holistic data management strategy

Identity resolution that is the backbone of marketing in moments

Optimization to facilitate future interactions

Contextually relevant content

Customer journey analytics to provide insights across the entire customer journey

Unified orchestration to empower cross-channel engagement
Q2: How do you build a data management strategy with data deprecation going on?
The pandemic and changes in the advertising ecosystem due to data deprecation are forcing marketers to embrace a new data strategy. For nearly one-third of marketers, data quality and availability are a growing challenge, and data deprecation will accelerate challenges in accessing, using, and executing a data-driven marketing strategy. 
To build an effective data strategy, marketers must consider their data collection process and how they are using their marketing and customer data. At the core of a marketer's data strategy is first- and zero-party data: 
First-party data

is customer behavioral data that a brand can collect, like when a customer makes a purchase. 

Zero-party data

is when consumers volunteer information about themselves, including preferences and interests, usually in exchange for a benefit or perk. 
Consider opportunities to collect and manage your first- and zero-party data across your assets, like your website or mobile app. Finally, test the power of your first- and zero-party data strategy by building targeting and personalization experiments. 
Q3: What data is most often being used today, and what other data aspirations (enrichment/modeling) should be considered?
Marketers rely on a hodgepodge of data to execute their entire marketing strategy and build a deeper understanding of customer behaviors, intent, preferences, and needs. 
Awareness and consideration activities across digital media require a heavy reliance on third-party data sources to measure, analyze, target, and purchase media. Touchpoints that are closer to the purchase phase and beyond leverage more first- and zero-party data for targeting and measurement, while using third-party data for customer enhancement.
Marketers should consider enhancing their data aspirations and usage by identifying points where they can collect more data directly from their customers, like creating product recommendation widgets on your brand's website to help consumers find products that fit their needs. Using these new sources of data can enhance analytical models by inferring behaviors and preferences. 
Analytical models — like look-a-like modeling, customer segmentation, or customer value modeling — leverage existing data to predict actions or provide deeper insights into customer interests, intent, and preferences. These analytical methods, coupled with zero- and first-party data sources, can help marketers target existing customers across the most effective touchpoints and identify potentially high-value prospects.
Q4: What are the top three questions to ask yourself when defining your data strategy that will set you up for cross-channel marketing success?
Marketers should ask themselves:
How am I collecting data?

First-party data may no longer be good enough for companies to execute a robust digital marketing program. Collecting zero-party data bolsters your customer data. Map customer journeys to data, and identify a low-friction method to acquire needed first- and zero-party data. Simultaneously, purge the data that you collect but don't use. 

How am I enriching that data?

Though data deprecation is diminishing the viability of external third-party data, third- and second-party data can provide demographic and psychographic insights and allow marketers to build personas, understand socioeconomic attributes, and drive media planning. Assess your third-party data sources to determine if they're compliant with today's data regulations and if they're adding value by enriching your data. 

How am I activating that data?

Customer data is most valuable when there is a clear view of that data across systems and business lines. This entails building identity graphs, second-party data exchanges, and data streams that all orchestration platforms can ingest. 
Q5: The more data you collect, it doesn't always make it easier. What does having a best-in-class data strategy — and tech stack — mean to you?

You need a customer data management strategy that aligns marketing with the rest of the enterprise. You need to focus on the data that will give you a deeper understanding of your customers. And I don't mean just their interactions and transactions. You need to consider their preferences — their needs — and whether you're delivering outcomes that they would deem to be successful.
Q6: How do you break down data silos and build a better partnership between marketing and IT?
Companies' reliance on organizing by functional departments, business lines, or regional groups has yielded data fiefdoms. Marketing, specifically, must think about customer data management as part of an enterprise-wide data strategy, and expand marketing's scope beyond data warehousing to data ingestion, data hygiene, customer profile construction, and velocity of data access. 
To build a strong partnership between marketing and IT, take a step back and discuss how technology supports the processes that underpin marketing strategy and execution. Marketing does not exist on an island; it involves multiple stakeholders — from data scientists to marketers to IT partners. 
To better collaborate, marketing and IT must: 
Define ideal customer data and marketing processes.

Visualize how customer data and marketing campaigns come together today.

Conduct user interviews to understand existing processes, pain points, areas of improvement, and key personas.

Balance rigidity with flexibility by instilling structure into marketing planning and execution without over-indexing on project management. 
Q7: As capabilities evolve to engage customers in more ways, there can be a focus on simply sending cross-channel campaigns. How can marketers listen and analyze their cross-channel data so they are creating not just more messages, but better experiences?
Many of the marketers I talk to today focus on the early part of the life cycle, from awareness to purchase, or what we might think of as the acquisition journey. But customers actually get more value in the later phases of the customer life cycle, when they're using a product, or when they're engaging with a brand to answer a question or solve a problem. So your marketing processes and your tech ecosystem need to evolve to support that entire customer lifecycle. 
Now that can be challenging — and it will mean that you need to align with the customer experience investments in other functions in your business — but it's absolutely critical if you want to evolve from simply sending cross-channel messages to actually delivering personalized experiences.
This interview has been edited and formatted for clarity.