Return to All Resources
How to overcome top challenges of coupon codes as marketers
6 Minute Read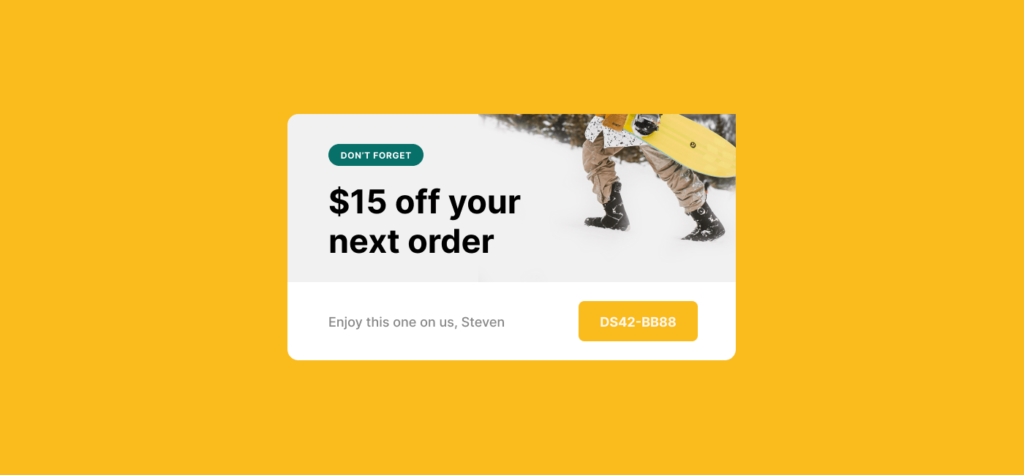 As consumers, we've all encountered online coupon codes or promo codes at one point or other in our shopping experience, whether while browsing online during peak sales periods, popping in and out of retailers' emails in our inbox, scouring coupon sites, or even getting offers in the mail. Who doesn't love a good deal any way you can get it, right?
But as marketers, we know these codes are part of intentional strategies to:
Drive orders and revenue,

Drive traffic back to the store,

Offload overstocked inventory,

Incentivize first-time purchases,

Or retain customers and build loyalty.
And although coupon codes are excellent conversion tools, your strategy can fall flat if you don't anticipate common challenges. So when it comes to creating effective campaigns that leverage coupon codes, we've rounded up three of the top hurdles marketers face — with actionable tips to overcome them.
3 common challenges with coupon codes in marketing
1. Coupon sites share ineligible codes.
Unfortunately, coupon sites aggregate and often share coupon codes with consumers you might not otherwise target — and it can be a mixed bag. Although they might send traffic to your site, they could share ineligible or outdated codes that might only serve to create a bad user experience for your customer — and potentially give them a bad impression of your brand.
Also, from a purely practical standpoint, you don't want customers wasting their time and yours (with unnecessary queries) entering bad codes that only will return error messages, cause friction, and (likely) cause cart abandonment.
How to circumvent code sharing
Deliver unique coupon codes that are specific to each individual customer, whether via online messaging or personalized direct mail automation. By creating a unique code (and offer) personalized to a customer, you not only circumvent the problem of the code being shared but also improve the chances of the customer making a purchase.
But, of course, you need an advanced customer data platform that can make it happen. Scroll down further to learn how sneaker retailer SNIPES uses Cordial to deliver unique codes.
2. Consumers forget they have a coupon code.
According to Statista research, about half (46%) of customers don't use a coupon code because they forget they have a coupon code in the first place. Of course, you can determine with your first-party data which customers are more likely to respond to coupon code incentives, but you don't want to let an opportunity for conversion just fade away.
How to remind customers effectively
Retarget with personalized trigger automations — online or via direct mail. When reminding customers of offers (i.e., their unique coupon codes), you can set up time-based messaging via their most engaged channels, such as in a standard three-part email follow-up series:
Send an email after 24 hours of issuing code with a content block of "new arrivals."
Send an email three days before the code expires and include personalized product recommendations.
Send a final email on the last day the code is valid that plays up FOMO with a content block of bestsellers.
In the process, you can leverage personalized content to make the customer feel like they are the only one receiving the offer — beyond just the code, but with content based on previous brand engagements.
3. Consumers can't find what they want.
Also according to Statista research, about half (46%) of consumers as well don't use coupon codes because they say they don't find anything they like in the respective store, whether online or in-person. So if you're not recommending products your customer might not be aware of (or might have forgotten you carry),  you're leaving potential revenue on the table.
How to make recommendations
Don't waste time with generic batch messages. Instead, use predictive intelligence to serve up personalized product recommendations via the channels your customers engage most. By leveraging your first-party data on a customer, you can complement the coupon code with recommendations based on the customers's brand affinity (Do they tend to browse/buy some brands more than others?), category affinity (Do they tend to browse some categories more than others?), or other browsing and purchasing behaviors.
Plus, you can serve up "new arrivals" in your inventory based on when the customer last engaged with your brand — and new arrivals might not only include new products but perhaps new sizes, colors, and styles of existing products as well. And to add that extra sense of FOMO, you also can include bestsellers, or especially favorited/saved items, that have "only X left in stock!"

How SNIPES uses Cordial to send unique coupon codes
Cordial client SNIPES is a sneaker retailer in the e-commerce space that sends out unique coupon codes as part of their marketing campaigns. They have three primary goals for their coupon codes:
Drive orders and revenue.
Provide customers with a unique coupon code that would persist through the entire Welcome series journey.
Prevent coupon aggregating software and sites from providing discount codes to ineligible customers.
Working together, Cordial and SNIPES created a process to achieve all their goals with simple recurring automations to deliver unique coupon codes to their customers:
SNIPES imports a file of unique promo codes into a data supplement in Cordial.
They use a special Smarty method to reserve a unique code from that supplement so it can be populated into a content block in their Welcome series.
Cordial taps into a coupon bank to retrieve a unique code for each customer and delivers it by putting into the content of the customer's message.
When the coupon code bank needs to be replenished, a preset data automation sends the SNIPES team an email alerting them when they need to import an additional pool of unique promo codes into the coupon bank, and then a recurring automation drops a new file of coupon codes.
Learn more in our webinar
See how Cordial can help you leverage personalized trigger automations in real-time — for a wide variety of use cases — with our Architect technology that can unify your data from unlimited sources and transform it for marketing activation. Request a demo today.
Picked For You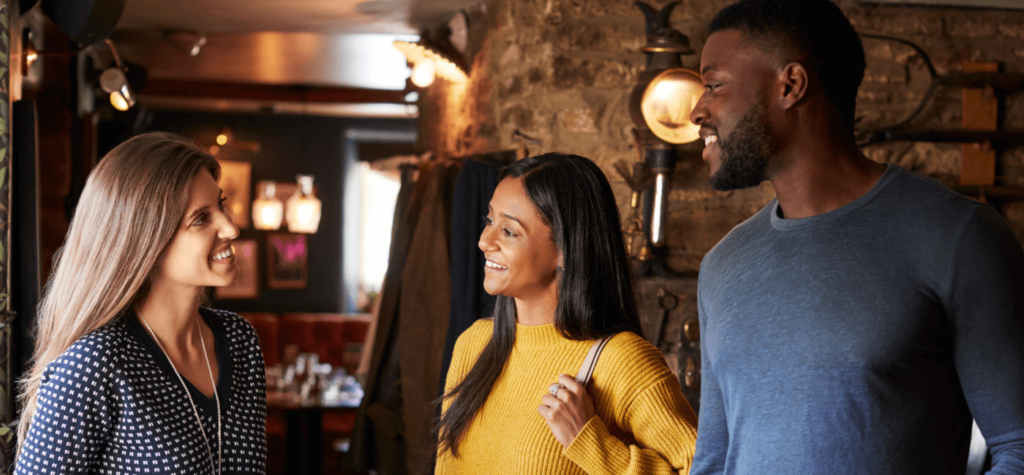 Article
Hotel brands boost revenue after harnessing first-party data, report finds
Nearly 61% of hotel brands have implemented a first-party data strategy, and of them, 81%…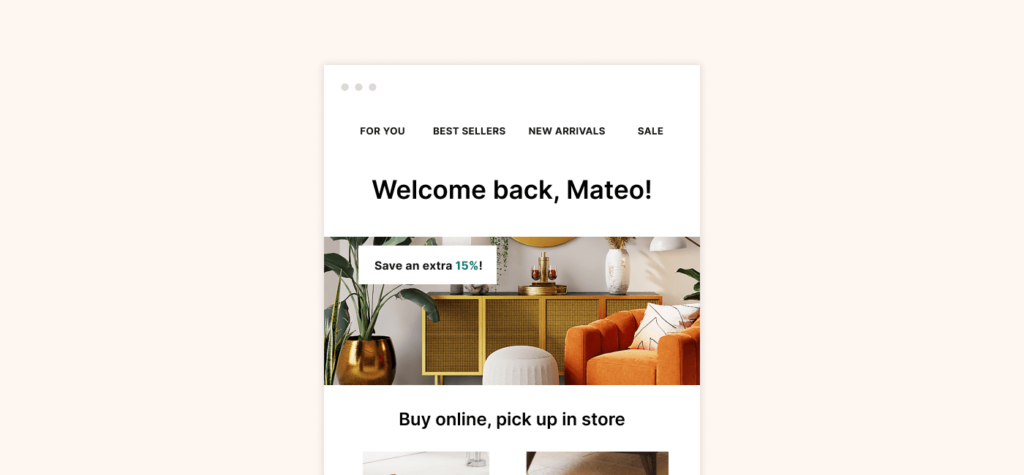 Article
How to apply 1:1 personalization to the 4 Ps of marketing
The 4 Ps of marketing have been around for decades and are still relevant today….