Return to All Resources
Enhancing your workflows with personalized direct mail automation
4 Minute Read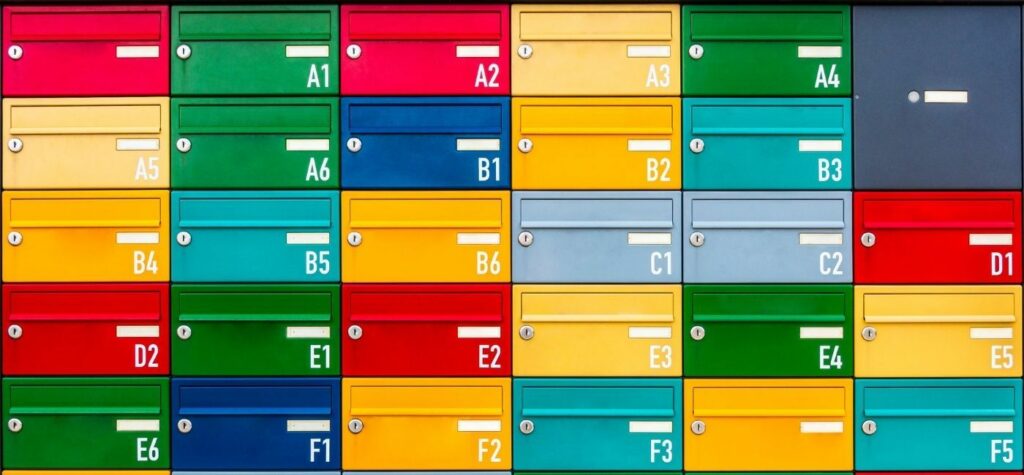 When you think of personalized marketing, you probably think of emails with dynamic content, or maybe Facebook ads with personalized product recommendations. Personalization in marketing has become more and more important in recent years, and for good reason. According to a survey, 72% of consumers say they engage only with personalized content. However, if you're limiting your personalization strategies to just your digital channels, you're missing out on one of the most effective ways to reach customers with highly targeted, relevant, and effective messaging – direct mail – and platforms like Poplar can make it easy to get started.
With nearly 76 billion direct mail marketing pieces sent in the US in 2019, direct mail continues to be an integral part of the marketing mix for brands across the country, yet many fail to take advantage of the vast advances in direct mail technology of the last 10 years. Many still rely on mass, untargeted mailings to their customer base, and fail to leverage the useful data points that they have collected which make each customer's journey and behavior unique.
When customers receive a piece of mail from your brand that speaks specifically to them and is relevant to their recent actions, the results can be explosive. Personalizing your customer direct mail campaigns can increase response rate, build brand loyalty, increase AOV, drive referrals, and even direct customers to new products that appeal to their taste.
Direct mail personalization in a snap
It's easy to see why personalization has made an impact with channels like email – with the average household receiving 157 emails per day (compared to just two direct mail marketing pieces), the first thing a customer sees has to immediately grab their attention. Leveraging Cordial and Poplar together, you can easily take the same approach with direct mail. Personalize not only a headline with their first name, but also an offer based on what they were browsing on your website.
By designing your direct mail like you would an email, you can choose from hundreds of dynamic elements into your creative that are filled with data directly from Cordial through an easy integration. Any data you're already capturing in Cordial can be effective in your personalization strategies: Name, Birth Date, City, First Purchase Date, etc. And because Poplar triggered direct mail technology allows you to mail any quantity, at any time and reach homes within a week, you can ensure that your personalized mailers reach home when they're still relevant.
The sky's the limit when it comes to personalization
Let's look at a realistic scenario where a brand wants to send out a personalized mailer to their loyalty customers with all of the following goals:
Build brand excitement & loyalty
Incentivize incremental purchase
Drive referrals
Provide loyalty program update
Drive in-store purchases
That might feel like a lot to try to accomplish with a single mailer, but it's entirely possible when leveraging the data you already have on each customer. You can create personalized messaging, using dynamic elements (in bold) that creates a fully 1:1 mailer.
Hi Jessica, thanks for being a customer with us for over 4 years!

To say thank you, we're offering you 20% off your next purchase of your favorite product, our Linen Lounge Pants

Loyalty Update

Current Status: Gold. Jessica – you're only 300 points away from Platinum status.  Reminder, you can use your personal code Jessica4575 for 500 points each time you refer a friend!

You can also shop in-person at your closest retail location at 123 Lexington Ave, New York, NY 10001
Within a single mailer, we've pulled in 7 different data points to populate 8 dynamic elements.
Getting started with personalized direct mail automation
If you've created email automations before, you already have the knowledge needed to get started with a direct mail automation. The integration between Cordial and Poplar's direct mail API takes a matter of minutes and requires no development work. You can tie your new direct mail automations directly to your existing Podium orchestrations, allowing you to trigger mailers off of the same important events that you're using for email. With personalized direct mail helping to convert those customers that fail to respond to email, you have a powerful new messaging channel available in your marketing arsenal.
Example Omnichannel Flow for Abandoned Cart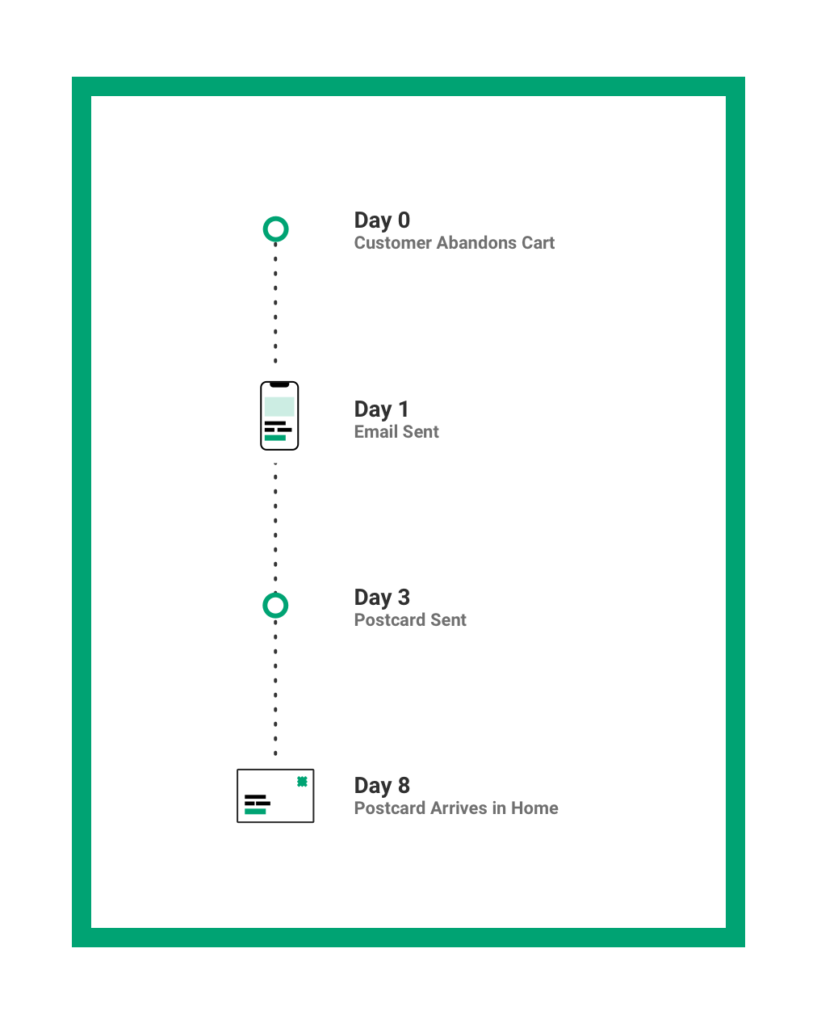 To learn more about Poplar, and sign up for a demo, email the Poplar team at hello@heypoplar.com. There is no commitment, setup fees or minimums and the Poplar and Cordial teams can guide you through the integration in minutes.
This was a guest post by our friends at Poplar. 
Poplar is an API-enabled programmatic platform that empowers brands to create fully dynamic, personalized direct mail campaigns.