Return to All Resources
How top retailers are thinking about channels, data, and community
5 Minute Read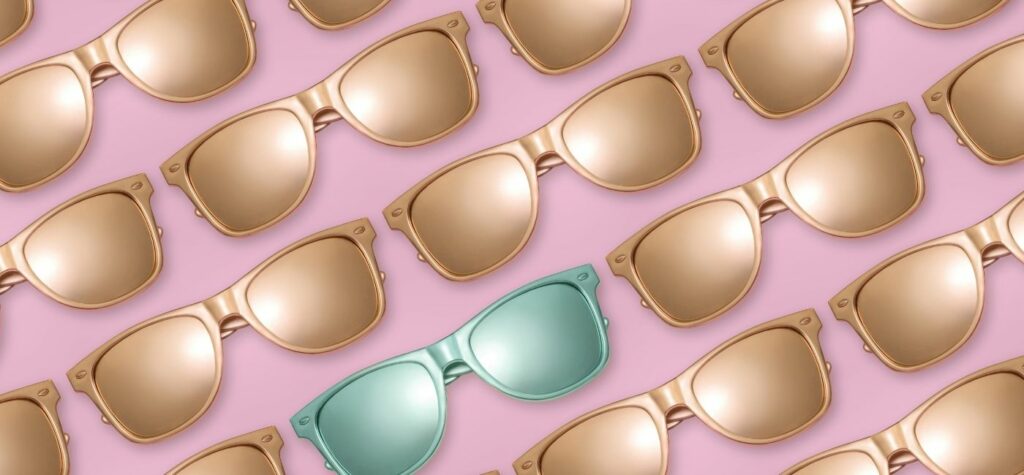 Last week the Cordial team joined Glossy in New York City at Glossy Forum: The Age of E-Commerce. Not only did we mingle with marketing movers and shakers from some of the hottest fashion and beauty retailers like L'Oreal, Net-a-Porter, and Free People, but we also learned some insightful marketing tactics these companies are using to create meaningful customer experiences and grow their brands. From Poshmark, part of the recommerce space—the fastest growing in retail, to FabFitFun, a brand hot in another fast growing space, subscription retail, let's unpack the top three Glossy Forum takeaways for beauty and fashion brands selling into this increasingly competitive industry.
Customers will continue to demand multiple channels to engage with your brand.
At Glossy Forum, everyone agreed that email continues to be a channel worthy of investment, but many brands are using email as part of a holistic channel strategy. Intermix shared that email drives 30-40% of their revenue. For brands like Huckberry, print catalogs remain important. Due to the storytelling nature of the brand, the print experience resonates better for mixing travel content and shopping. In fact, they have seen anywhere from 25-45% higher AOV from catalog and online users versus those that only shop online. 
CB2 shared how they are using SMS to drive over $1M in additional revenue through their holiday text message campaigns. Mejuri also spoke about using SMS to "be where their customers are." 
Many of the other presenters, including Tanya Taylor and La Ligne, discussed how they use social media for everything from product development advice to brand awareness. Rebecca Minkoff takes social media so seriously she has a private instagram for top clients—we'll let you know how to get access as soon as we find out ourselves! While many brands are still exploring social channels like TikTok, the general takeaway was to continue showing up wherever your customers are, which becomes a moving target as new channels develop.
Data should underpin everything a brand does.
Rent the Runway shared that one of the reasons their subscription model is so successful is their relationship with brand partners. How else can fashion brands get a plethora of data around quality, fit, and overall consumer enthusiasm about their products? Traditional retail does not close this feedback loop, which allows fashion brands to use customer data to expand and grow in the best ways for the consumer. For example, Marchesa tested the rental of evening separates on Rent the Runway, and after seeing success in the channel, rolled them out to wholesale. Rent the Runway also highlighted the success of a very functional, relevant way to collect customer data. By sending quarterly email surveys to their membership base, they are able to make improvements to the assortment, pricing and accessibility of their offerings. The surveys have also led their move into new categories such as kids, plus, and home. 
Intermix also attributes the retail-to-dot-com feedback loop to part of their success. Maintaining a very edited, specific real-estate footprint provides them with the nimbleness to take in-store associate feedback into consideration when buying into specific trends and determining the right items to develop for their private label collection. 
Jewelry brand, Mejuri, uses data to understand the variance for LTV of in-store versus online consumers, which culminated in their brick-and-mortar footprint in Toronto and most recently in LA. 
Community should be at the heart of every brand experience.
Rebecca Minkoff herself opened with a keynote, focusing on why her brand is not afraid to fail when it comes to testing new technologies, how the brand has expanded to new markets in China using brand ambassadors on WeChat, and how important having a brand voice is for retailers today. This daring approach has come to be expected from the community of women she has grown up with and continues to serve. This is something she's implementing at Rebecca Minkoff (the brand) through social channels and through the newsletter she personally writes once a month. The message is not about selling clothes but delivering relevant, personal content to readers, in turn driving brand affinity.
Poshmark emphasized how valuable their community has been to the growth of their platform. The brand ensures Poshers know how important they are, by featuring them in television advertisements and organizing summits where Poshers can meet and share tips to grow their revenue on the site. Tanya Taylor and Universal Standard shared how their approach to inclusivity has become an important part of their customer community. Not just because size varieties are en vogue, but because women of all shapes and sizes appreciate brands that know not one size fits all. FabFitFun discussed how their community of box members has grown stronger through the gamification of their flash sales where members trade items, share tips, and post reviews around their favorite offerings. 
Community is not restricted to online, as evidenced by La Ligne. The brand's co-founder spoke of the unglamorous process of building a community one trunk show and one city at a time. The end result was building a business case to support a retail footprint and what that should look like to maintain the brand ethos.
Overall we were so pleased it stopped raining in New York long enough for us to enjoy the beautiful Meredith offices on the water. Many of the tactics and strategies we saw from these top brands are possible through the Cordial platform—engaging customers across a mix of channels, driving your strategy through data, and involving your community of users. If any of this resonates with your brand, get in touch with us to see how Cordial can support your fresh approach to retail and e-commerce.