Return to All Resources
December 2021: Top three product enhancements
4 Minute Read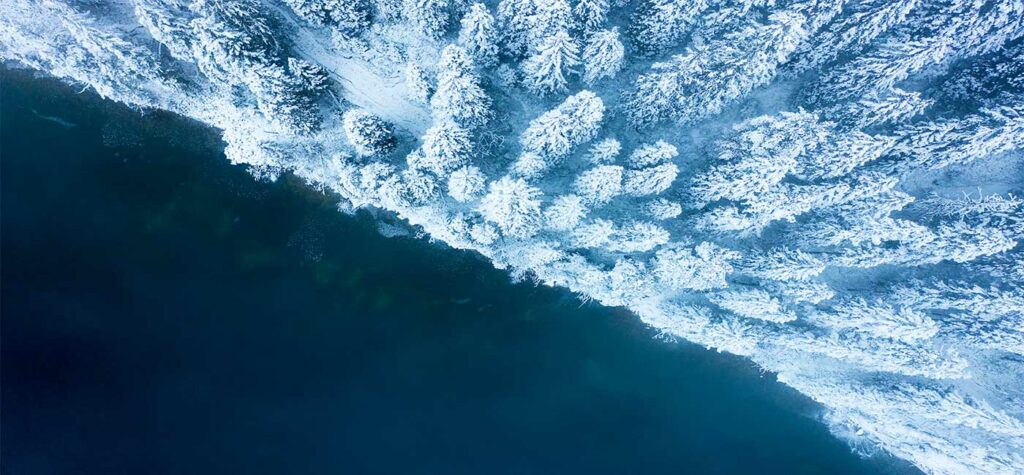 As we reflect on 2021 and make predictions for what 2022 will bring, we're sharing the key product features and enhancements we designed this year to help our clients send a better message in the New Year and beyond. We take pride in helping leading brands by:
Enabling them to craft perfect mobile app messages

Helping them to seamlessly build and manage complex audiences

Empowering them to track audience trends
Craft the perfect mobile app messages, no coding required
Cordial has a flexible drag-and-drop message builder called Sculpt that harnesses the power of Cordial's personalization engine to help marketers send a better, more relevant message. Teams can create branded, personalized content blocks and build 1:1 customer experiences in minutes—taking the strain off development and IT teams.
Cordial recently made Sculpt even more expansive, with the addition of Sculpt for mobile in-app messages. The same great benefits and powerful real-time personalization capabilities Cordial clients already had for email are now available for mobile in-app messages, without the need for HTML.
Sculpt for Mobile in-app can help teams:
Personalize experiences

by adding in a recently purchased item

Improve customer satisfaction

by gathering feedback via a polling or survey component

Easily test and preview messages

by viewing dynamic personalized elements at the contact level

Grow your subscriber base

by capturing SMS or email subscription opt-in

Connect with your customers

by capturing additional notification methods outside of the app (ex: enable push notifications)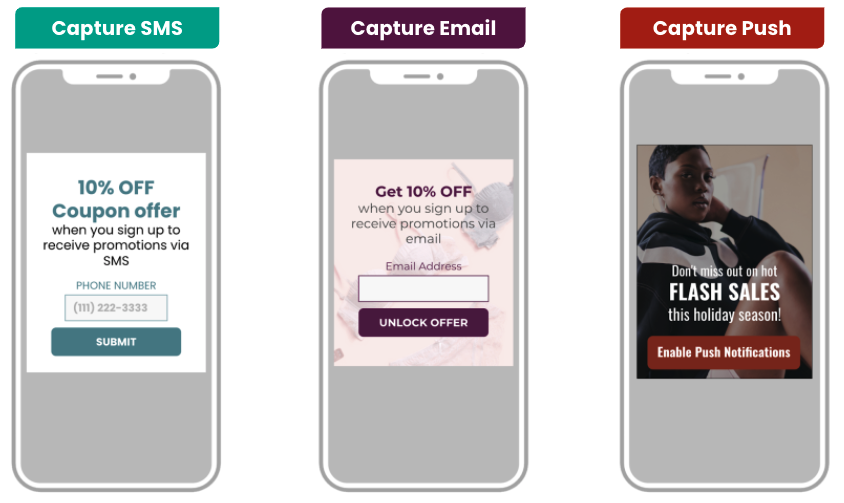 Seamlessly build and manage complex audiences
Top marketers know that in order to better engage with customers, it's important to segment your audience base accordingly. You can spend hours crafting the perfect personalized message, but these efforts are fruitless if you're sending to the wrong audience. Cordial's Audience Builder has always been a powerful tool in our clients' marketing tool belt, and we recently rolled out several key new features.

Enhanced user interface features to help marketers easily build audience segments.
Easily craft the perfect audiences with a flexible UI:

with both drag-and-drop or click-to-add options, adding new attribute fields is as easy as either the click of a button or the drag of a mouse.

Streamline audience creation for your team members:

can't remember the exact name of the attribute you're looking for? Now, you can run a search across all attribute fields, helping new team members learn the lay of the land and save time creating audiences.
Linked audiences, or audience nesting, to help your team better manage complex segments.
Reduce errors and save build time

: managing a single linked audience is much easier and less error-prone than managing unique audiences in various locations

Support more complex audience rules

: an additional level of nesting can help you drill down even further, or even mix with other rules and components, when building complex audiences
Easily track audience trends at-a-glance
Once you've done all the work of setting up audiences in Audience Builder, you might want to track and monitor certain segments to make sure they're growing as you'd hoped. For example, if you have the initiative to grow users in a particular product category or across a new channel.
Our Audience Trends dashboard view helps marketers:

Take action if you see a dip in audience counts

See how audiences grow over time
Teams can choose from set time frames or set a custom range. Up to nine audiences can be added to the dashboard, so you can pick and choose which audiences you'd like to keep a close eye on. You can also export the data into excel for an even deeper-level dive.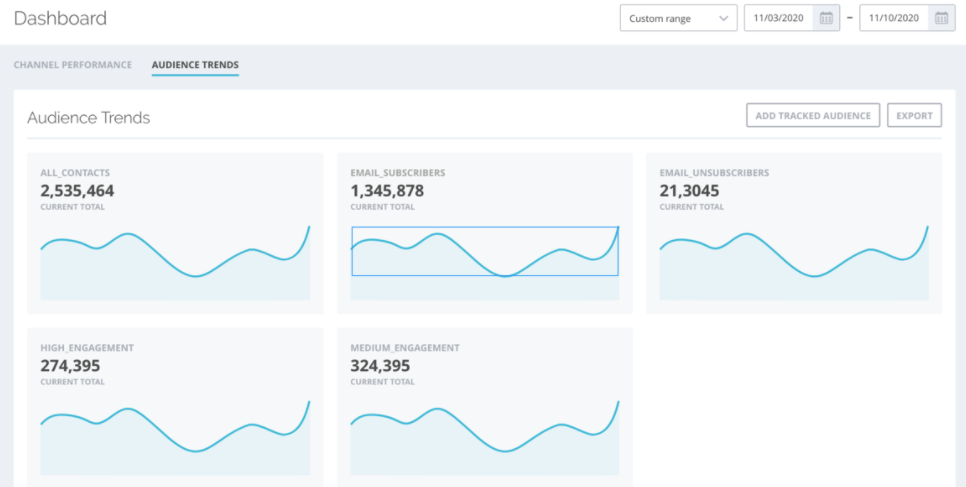 Want to see how Cordial can help you take your cross-channel messaging to the next level? Contact our team to learn more.
Picked For You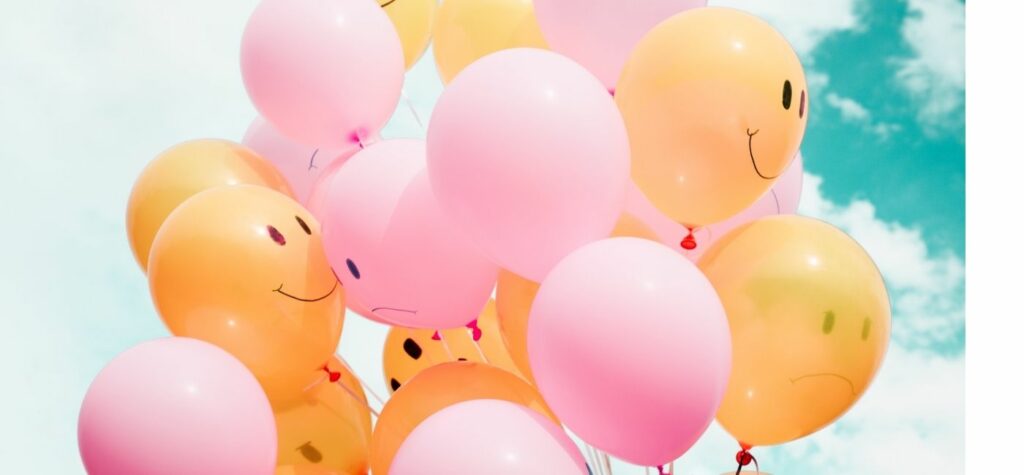 Article
Customer obsessed marketing in times of luxury vs. times of adversity (hint: it's the same!)
While every marketer is facing their own set of challenges and opportunities, two common threads…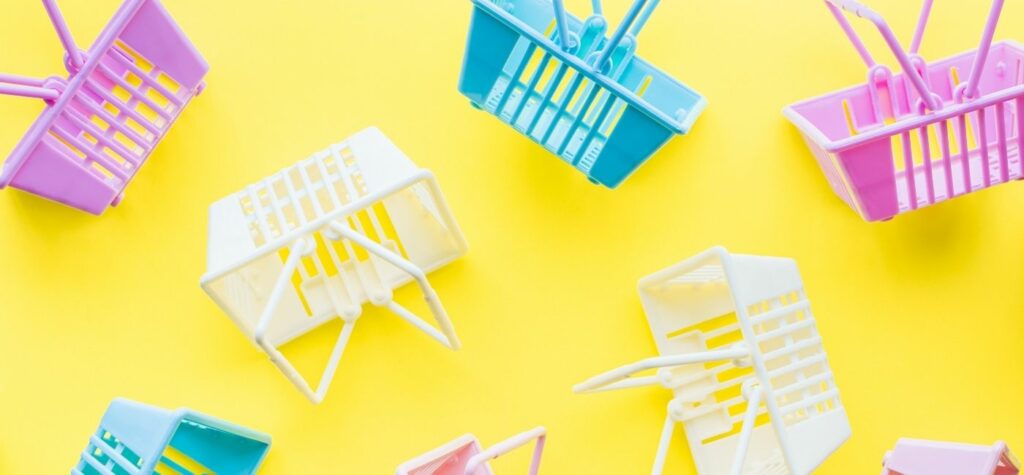 Article
3 mega-trends in retail spending for 2019
As consumer preferences continue shifting to digital, nimble retailers are adapting along with them. As…