Return to All Resources
Stand out in the inbox this holiday season
5 Minute Read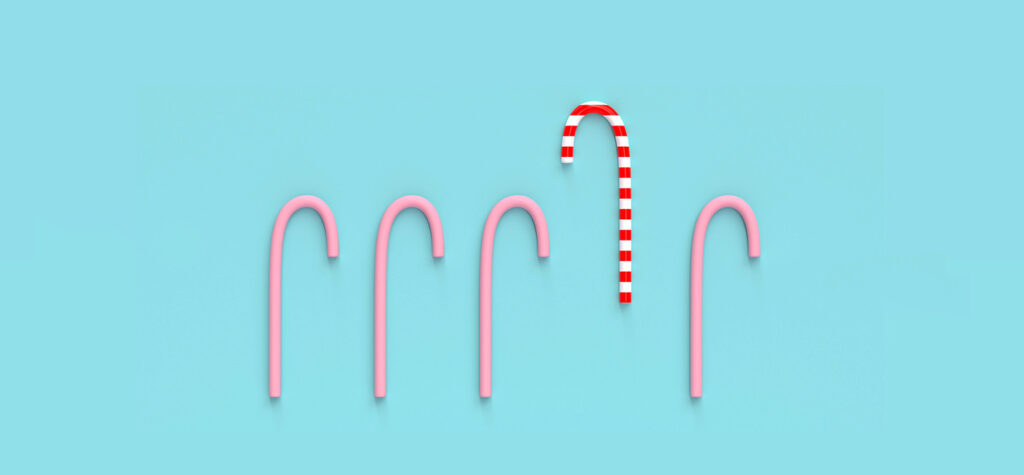 The holidays are around the corner, which means most consumers are spending more money on gifts as each day passes. If you think it's too late, you haven't missed your opportunity yet. As of the second week of November, 41% of consumers hadn't even started their holiday shopping.
According to the National Retail Federation, small and mid-sized retailers typically see anywhere from 20 to 40 percent of their annual revenue come in within the last two months of the year. Although your customers will be receiving hundreds of competing holiday promotions this season, there's an opportunity for marketers and brands to be partners with customers this holiday season, helping them navigate the real-time changes to product availability, shipping delays, and high order volumes.
So, how do you stand out? Here are some ways to get you started:
Be personal, and relevant
A vast majority of consumers say they welcome assistance and, especially this holiday season, will value other recommendations. But it is important to approach this in the right way—with data-driven, rich insight into what consumers actually want, and what brands can realistically provide.
Use your data to reach your customers at the right time by sending 1:1 personalized messages triggered by behaviors or events. Segment your audience based on geographic location or buying patterns to send the most personal message to your customers, at the most relevant time in their buyer's journey. Run split tests to better understand your customers and create thoughtful 1:1 messages that increase loyalty and lifetime value.
Triggered messages are an incredibly effective way to move a visitor further down the purchase funnel. Many people are shopping around for deals when they are shopping online. Even if these visitors show intent to purchase (like adding a product to their shopping cart), they often don't convert because they are overloaded with options and buying decisions. Strategically setting up triggered browse or shopping cart abandonment messages to deploy after a visitor leaves your site is a great way to incentivize purchases and recapture the sale. Don't forget that you can also use triggered push notifications and SMS messages to recapture lost mobile traffic. Offer alternative solutions to loved products: we found that 38% of consumers will buy a similar product, even if lower quality if what they want isn't in stock. 
Get creative with your offers 
Retailers facing supply chain issues cannot simply rely on their customers deciding to purchase items that may be available elsewhere. According to our recent survey of over 1,000 Americans, 83% of consumers welcome alternative gift ideas from retailers when their items are out of stock, with a further 94% indicating that they are more likely to make a purchase in response to personalized marketing. Incorporate messaging into your efforts that use data specific to your customer and what they care about to grab their attention and ensure your messaging is in line with their needs.
Gift cards are a great alternative to offer your customers, especially amid supply chain delays. 57% of consumers are planning on purchasing more gift cards than actual gifts this year because the products they want to purchase aren't available. Try offering gift card promotions, bundling products together in gift packs, buy-one-get-one offers, partnering with a complementary brand, or even running a mystery sale where customers don't know what discount they're getting until they get to check out. 
Continue testing various holiday offers so you can measure what resonates most with your audience and put them into play for your 2022 planning.
Reward your most loyal subscribers
With a heightened focus during the holidays being put on converting visitors into purchasers, we can often forget to honor those customers who keep coming back for more. A simple way to do this: send special offers to this cohort of contacts first. Let these subscribers know that they are important to you by giving them first dibs on your most exclusive or limited deals. If there's a product that is likely to sell out or a limited quantity available, notify those most loyal to your brand before anyone else, and don't be afraid to tell them they are getting special treatment. 
Keep the messages coming
One of the most common hesitations we hear that hold marketers back from running a great holiday campaign is the concern that they'll be bombarding their list and inundating them with emails. But this is where careful planning comes in. You won't want to blast your list with emails every hour, but you cannot be afraid to email them regularly either.
Remember that the subscribers you have are expecting to hear from you around the holiday season and they want to hear about your offers: product updates, special offers, gift guides, and, of course, discounts. 
Infuse kindness into your promotions
After a year of economic uncertainty, we wanted to get a sense of how much kindness and empathy matters to consumers. It turns out, a whole lot. 93% feel it's important for brands to demonstrate kindness in their marketing, and 89% prefer to shop with brands that give back to society in some way, according to our survey.
This is a clear opportunity for brands to lean into messaging that's not only kind, or cordial, but messaging that's delivered with a level of empathy that comes with brands truly getting to know their customers and their needs. Kindness really does matter to consumers.
Developing an effective holiday marketing campaign is simple but does require time, creativity, and thoughtfulness if you want to stand out in the crowd. If you take the customer-centric, personalized approach, you can't go wrong. 
Learn more about the power of sending personalized, intelligent messaging that will resonate with your customer.