Return to All Resources
Brands leading by example this holiday season and beyond
4 Minute Read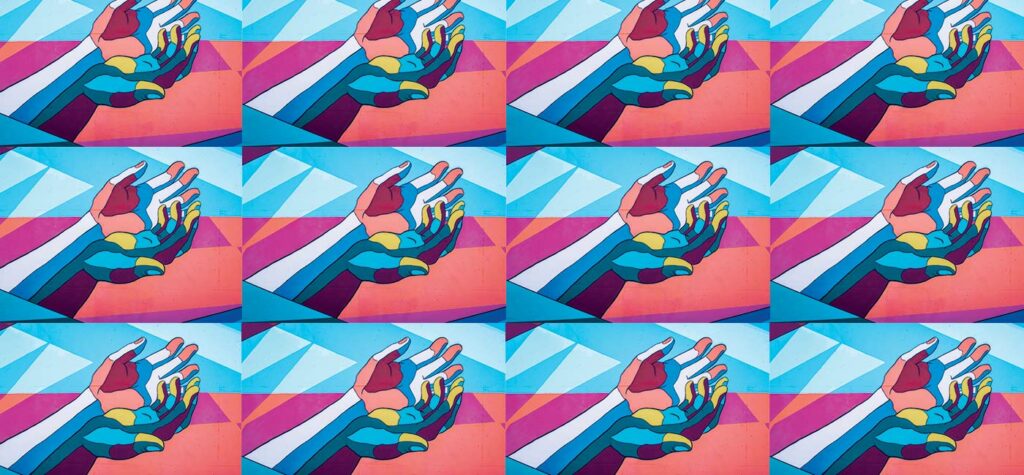 To build engagement, brands must connect with their customers on a human level. One genuine way to do that is by providing ways for customers to resonate with what your brand stands for. 
We recently surveyed over 1,000 US adults to uncover what consumers think about when it comes to kindness in marketing and how companies give back to their communities. An overwhelmingly strong majority of all consumers (93%!) say that, now more than ever, they feel it is important for brands to demonstrate kindness in their marketing and advertising. Nearly 9 in 10 consumers (89%) say they prefer to buy from companies who are charitable or give back to society in some way. Younger generations (94% of Gen Z and 93% of Millennials) lean even more in the philanthropic direction. 
With the holidays right around the corner, we are reminded how proud we are to partner with brands who care about making their communities, locally and globally, a better place. Check out some of the powerful ways Cordial clients give back to their communities: 
Eddie Bauer
This holiday season, Eddie Bauer is giving back by teaming up with One Warm Coat to sponsor a coat drive. Every coat donated will go back to one person in need in each customer's local community, and each customer who donates will receive $10 off their next outerwear purchase with Eddie Bauer. Find an Eddie Bauer store near you to participate.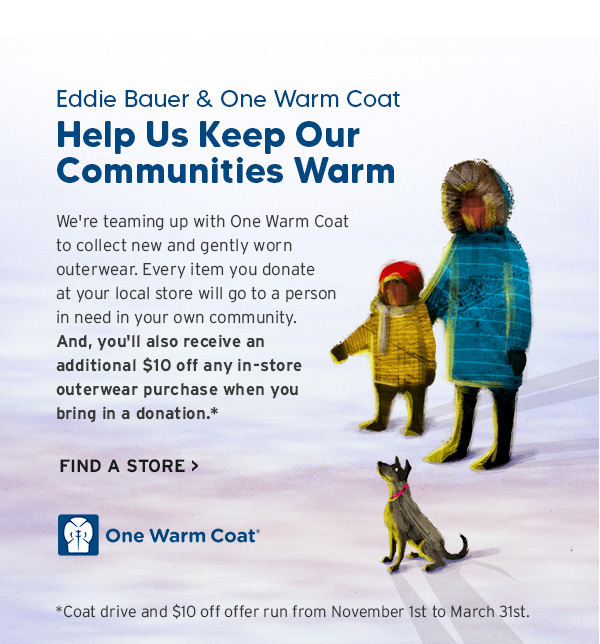 In addition to their holiday programs, Eddie Bauer's "Add a Dollar, Plant a Tree" has collected nearly $5 million as part of their partnership with American Forests. They've created the most successful reforestation project by a non-forest-related business in the United States and have helped fund the planting of 2 million trees for Mountains to Sound Greenway near Seattle, WA. Eddie Bauer also collected $500,000 to help fund the "Memorial Groves" program, which planted a tree in honor of every victim of the 9/11 terrorist attacks.
TOMS Shoes
While traveling in Argentina in 2006, TOMS Founder, Blake Mycoskie witnessed the hardships faced by children growing up without shoes. Wanting to help, he created TOMS Shoes, a company that would match every pair of shoes purchased with a new pair of shoes for a child in need. What began as a simple idea has evolved into a powerful business model that helps address need and advance health, education and economic opportunity for children and their communities around the world.
The Citizenry
This holiday season, The Citizenry donated profits to help fund girls education in Morocco, with the goal of sending 100 girls in the High Atlas Mountain to school. During Black Friday, every $130 each customer spent funded two weeks of school for one girl.

Vital Choice
Vital Choice delivers wild, sustainably caught seafood, grass-fed meats, and select organic foods direct to consumers. Through its newsletter, social media outlets, and website, the company spreads awareness about the unique nutritional and health value of seafood, the fragility of the ocean's ecosystem, and the dangers of pollution and unsustainable fishing practices. Their Vital Green program funds carbon-reduction programs, supports environmental advocacy groups, and innovates the use of recyclable, biodegradable SeaSaver shipping boxes to replace plastic foam. 
GovX
GovX is one of the largest online shopping destinations for active duty, reserve and retired members of the U.S. Armed Forces, first responders and related government agencies. They allow qualified members to shop for apparel, equipment, tactical products, and tickets to local events at discounted prices, giving back to a community that puts others first. Through their "patch of the month" program they have raised over $200,000 for non-profits making differences in the lives of military vets, families, first responders, and professional heroes since 2014.
To learn more about how you can give back this holiday season, check out these resources:
Picked For You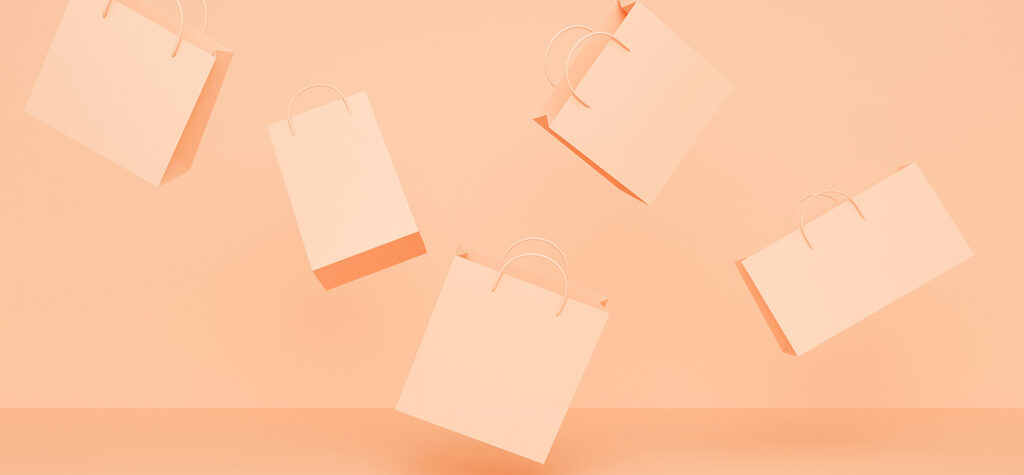 Article
Best practices for email welcome series in retail
Savvy marketers know that an email welcome series can be an effective driver of first…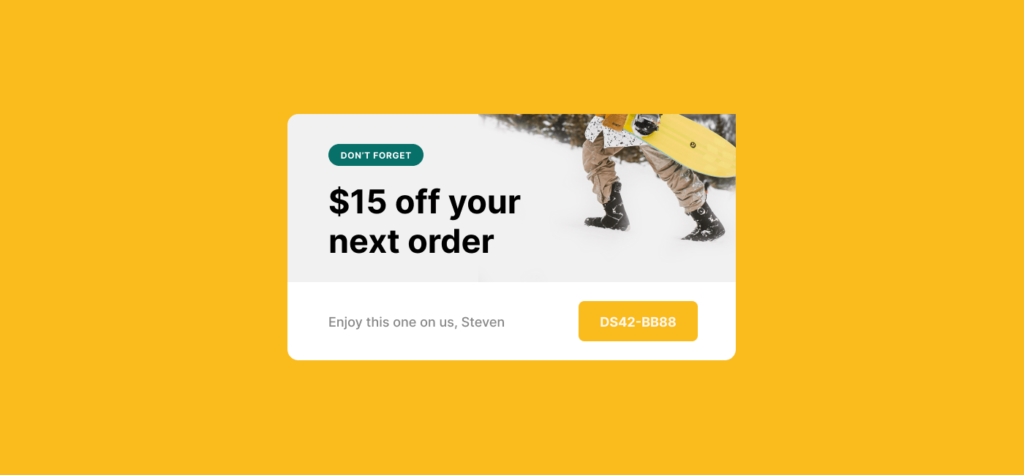 Article
How to overcome top challenges of coupon codes as marketers
As consumers, we've all encountered online coupon codes or promo codes at one point or…