Return to All Resources
5 unique ways marketers are using push notifications
3 Minute Read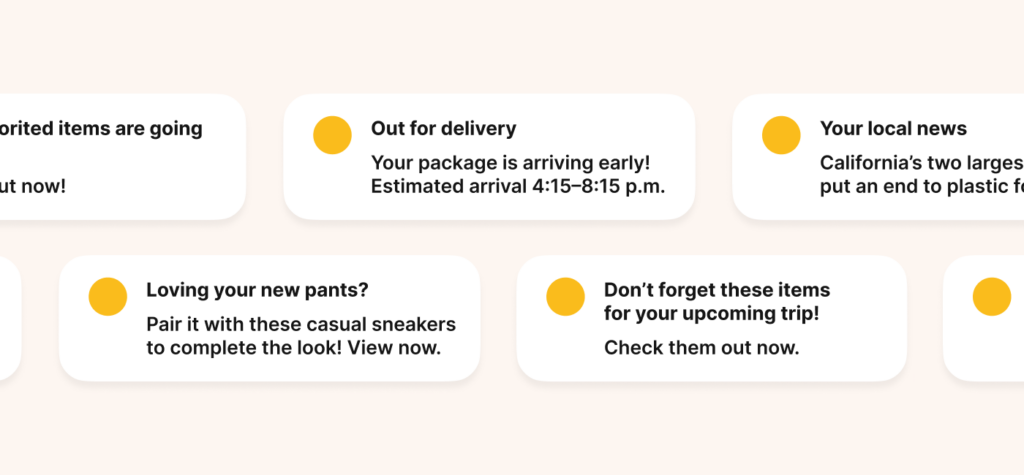 While some marketers are dabbling in using all three mobile app messaging types with great success, we see the most new and exciting approaches among those using push notifications. Here are examples of creative approaches to using push notifications: 
1. Use of custom keys
BuzzFeed, an online publishing company, sends push notifications that take users to a specific content page in the app. Once the user is on the page and hits the back button, BuzzFeed leverages custom keys to take them to a relevant content category page versus back to the homepage. This is meant to keep the user engaged in the relevant content they were looking for versus having to restart their journey on the homepage.
What are custom keys? Custom keys are additional data points that you can include within a mobile app message that allow you to trigger a wide range of unique app experiences and give you more ways to personalize your message. These keys will be specifically designed by your app development team to enable specific functionality in your app.

2. Use of targeting
The Mighty, an online health community, sends push notifications with daily article recommendations that are tailored to the member's identified preferences. The Mighty also uses push notifications to ask community members to engage with posts that have little to no engagement. Overall, these targeted messages boost engagement and foster a greater sense of support and connectedness by connecting the right people to relevant, timely content. The Mighty has an average tap through rate of 3.78%, and is looking to test mobile inbox as a place to store these push notifications for additional engagement at a later date. 
3. Use of sound
Wines 'Til Sold Out (WTSO), an online wine retailer, uses a custom sound of wine glasses clinking when sending a push notification. This sound builds incredible brand recognition and is a fun way for a customer to know exactly when they receive a message from WTSO. Their avid customers love being in the know and getting alerted that it's time to shop for wine. 

4. Use of urgency
SNIPES, one of the largest global sneaker and streetwear retailers, uses push notifications to give their customers exclusive access to enter raffles for a new sneaker release or limited edition product. The push notification announces the start of each raffle and users can tap the message to easily enter for a chance to purchase the high demand item at their closest SNIPES location. The sense of urgency and exclusivity drives significant engagement with SNIPES customers garnering an average tap through rate of 20% resulting in a significant increase in AOV. 
5. Unified service
AdoreMe, a women's underwear company, sends push notifications with shipment updates to customers who've made a purchase on their app. AdoreMe provides connectivity on the same channel from purchase to fulfillment. They also customize the message with their logo for brand recognition and the customer's first name for an added touch of polish.

Learn more about mobile app messaging with Cordial. Connect with us!
Picked For You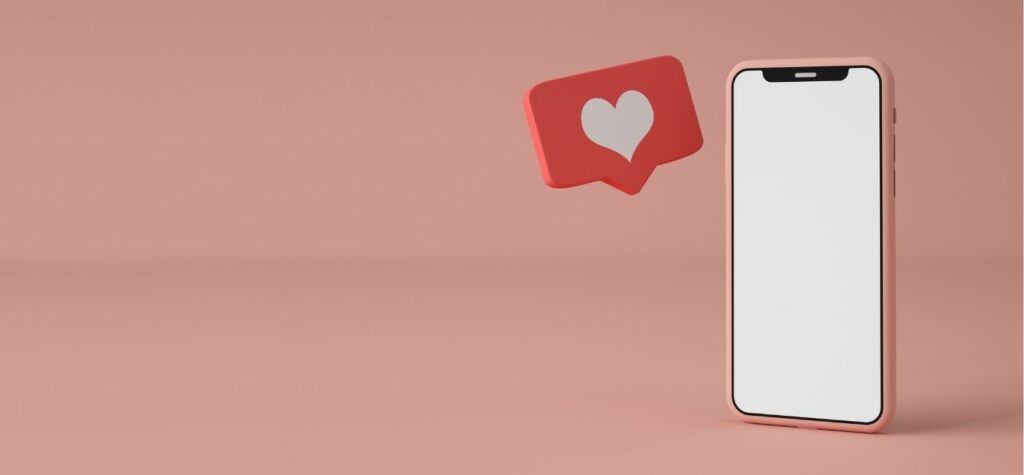 Article
Using push notifications to push brand loyalty and customer engagement
Mobile applications, more commonly known as apps, turned 10 in 2018. Over the last decade,…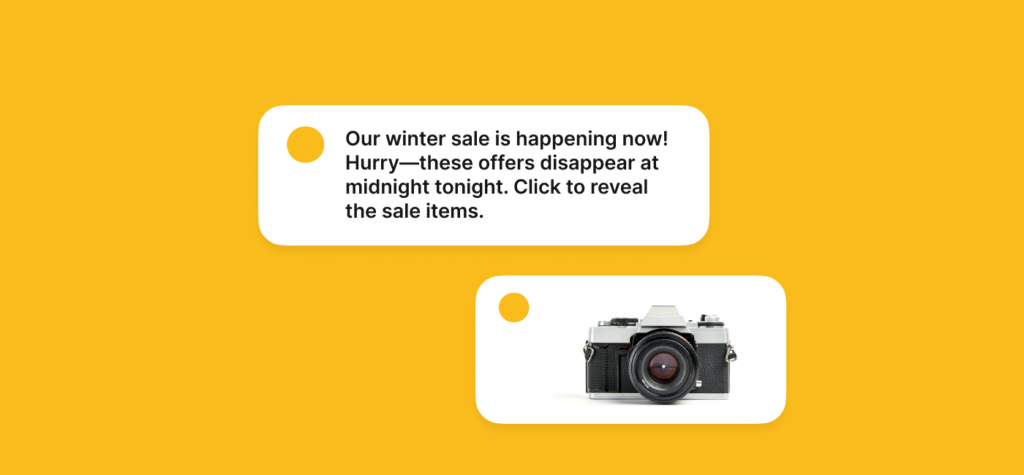 Article
How to start SMS marketing
Mobile usage is at an all-time high, and our phones sit at the center of…