Return to All Resources
What Cordial's top support articles tell us about 2020 messaging trends
8 Minute Read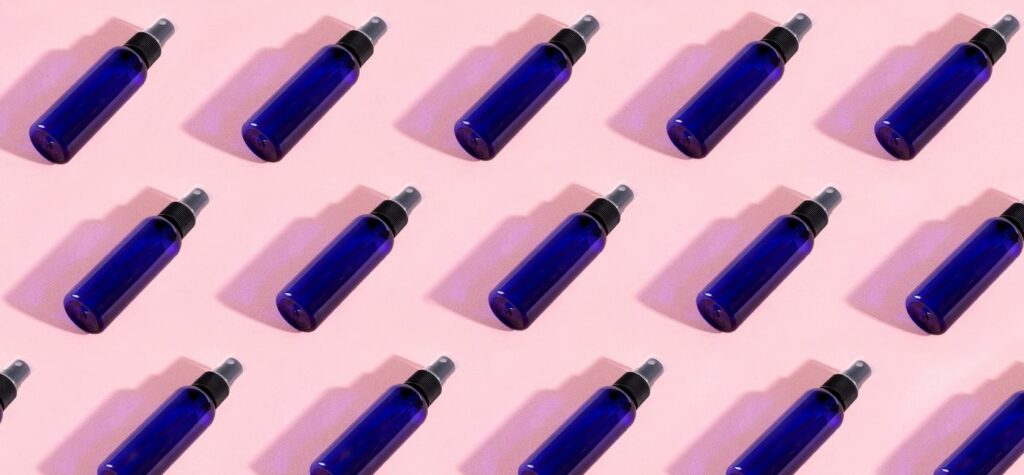 Most everyone will agree that 2020 is a year worth forgetting, however there are still some silver linings we can focus on as we head into 2021 (and lessons to be learned from this unpredictable year).
As an industry leader in the martech space, we thought it would be interesting to take a look at our most-viewed support articles of 2020 to see which features of our platform are impactful for our clients and identify interesting trends and how they relate to this past year. 2020 is almost over though, so we'll also look at how trends from this past year help us make predictions for the year ahead.
Getting started with Smarty syntax
One of the things our clients love the most about our platform is the limitless flexibility we offer marketers and technologists. This review from Scott E., GM Ecommerce & VP Marketing summarizes it pretty nicely: "Completely customizable – if you can dream it, you can build it."
Cordial utilizes a template language, which provides a vast amount of flexibility when creating and using HTML templates. Cordial's unique Smarty utilities allow you to personalize messages down to the individual, pulling from myriad data sources, all in real time. With these utilities, you can access multiple data collections inside one message. Product data, contact data, website event data, and more are all updated in real time to ensure the most recent data is rendered for each contact at time of send.
So, how do Cordial's Smarty utilities unlock a world of possibilities for marketers and allow brands to send a better message?
Here's an example. Let's say a customer is looking to purchase a new holiday sweater and they're browsing your brand's website. Cordial will collect relevant information about products they viewed, such as color, size, price, which can then be pulled into a browse abandonment email by using the Cordial Smarty utility, getEventRecords. Layer in additional business data such as  order information, the customer's search query, or what they added to the cart, and the message becomes even more personalized and relevant. Marketers can activate anything within the Cordial Data Platform to personalize messages. Anything from the average cart abandonment email all the way to unique 1:1 cross-sell and up-sell campaigns—the options are limitless.
With the curveballs 2020 has thrown at us, it's no surprise that Getting Started with Smarty Syntax is one of the top five most popular support articles for our clients. Between stay-at-home orders and less foot traffic in retail stores, many companies have made the switch to direct-to-consumer sales, and retailers who were already ecommerce-focused have had to figure out how to best message their digital customer base. Now that so much consumer behavior has moved online and ecommerce growth has increased 30% since this time last year, retailers have to work even smarter to engage with customers than they did pre-pandemic.
In fact, Cordial helped one brand resolve a challenge that was unique to 2020. Lucky Brand used Cordial's Smarty utilities and a Supplement data collection of store locations to determine a customer's closest store. This data was used to notify customers of store reopenings, as various brick-and-mortar locations had different timeframes and restrictions due to local government regulations. Manually matching each contact in their database to the closest store would have been a daunting, time-consuming task. With Cordial, our clients can streamline processes like this to save their marketers and developers time, while ensuring the most relevant message is delivered to each customer.
Want to learn more about implementing Smarty and how it can help you send a more personalized message and prepare for whatever 2021 throws your way? Visit our Knowledge Base. And if you're feeling overwhelmed by all the options, our team of Solution Engineers are always here to help!
For the developer
We believe that at the center of delivering a great brand experience are data-empowered, agile marketing teams and technologists. Our platform was built with developers in mind, and we designed Cordial to give technologists an unparalleled level of flexibility and customization. After all, your brand's messaging is only as good as the data available to the marketer – and that's where great developers factor into the equation.
It's no surprise that our For the Developer support article is one of the top-viewed of the year, as more brands looked to optimize for the increase of digital traffic and transactions. Since developers are a key part of getting started with Cordial, marketing teams who work in tandem with their developers are able to send more complex campaigns that lead to higher customer engagement and increased revenue. By completing an exhaustive data integration at the beginning, developers find that their up-front work allows the marketer to be more self-sufficient for months and years to come.
Developers usually start with this support article to get a sense of the data collections, API, and data integrations available with Cordial. Let's take a closer look at each of these.
Cordial uses a document-based and search-based database to store all data in the following set of collections:
This article also goes in-depth about:
RESTful API: Cordial's API gives you access to many data points and options including event, order, product, message data, contacts, sending batch/triggered messages, and more.

API testing: You'll need to test API calls before getting started, so we built a custom implementation of Swagger to make this process easier

Embedded JavaScript listeners: To transfer one-way data, we built JavaScript listeners that can be embedded on a website to identify visitors and pass contact profile data, custom named events, orders, and cart items to your account. One advantage of using Cordial is these listeners will also store certain anonymous data about a site visitor and then pass that data to the appropriate collection once the contact is identified.
If you're a non-technical marketer, everything in this section might sound like gibberish to you (which is totally ok!). For developers, we completely understand if you want to geek out over all the data storage and integration options available in Cordial.
If video training is more your style, we also have a great Data Overview video you can watch to learn more about what data is available, how data is captured and stored, and how data is used for personalization, segmentation, triggering messages, and analytics/reporting. Check it out on our support page.
Contact management APIs
Contact management is obviously a critical part of managing your messaging and marketing efforts—and our clients want to have the ability to GET, POST, or DELETE contacts based on certain criteria and events. Our Contacts support article is another developer-friendly page that gives an overview of contact-level API sets.
Since technologists are typically responsible for the data flowing in and out of the platform, we have a ton of contact-specific API sets designed to help keep contact information up-to-date. Cordial keeps track of contact data by assigning at least one unique identifier to all contact records. Default primary and secondary contact identifier keys can be configured uniquely for each Cordial account based on clients' data infrastructure.
This article goes through different contact commands (of which there are a ton!) so we won't dive into all of them. Click through to the Knowledge Base if you're interested in learning more.
What does this tell us about the state of messaging in 2020 and beyond?
As you can see, all of these articles are extremely varied. Our clients are focused on a lot of different areas, but once we analyze these results a bit further, we can see there are three key correlations that give us a look into 2020 trends and set the stage for what 2021 might bring.
Better collaboration between departments
Teamwork between marketers + developers = true messaging nirvana. Marketing and development/IT teams can be extremely siloed at times. These teams often have different priorities and areas of focus, however when it comes to messaging and keeping in touch with prospects and customers, it's more critical than ever for these teams to work together to help deliver a better message. The more data developers can help pull into the platform, the more options marketers have at their disposal.
Know your contacts
Okay, so you don't literally have to know every individual contact, however, when you're able to collect and analyze more relevant contact data, marketers are able to send more targeted and impactful messages.
Flexibility is everything
If nothing else, 2020 has shown us that the most successful companies are able to quickly adapt to the needs of their clients (for example, clothing companies starting to create masks and face coverings so they can help their customers stay healthy during this time). This theme is also important for your marketing strategy! Your customer base expects resonant, personal messages. As more competitors do what they can to level-up their marketing game, flexibility is key. With Cordial's Smarty options and data platform insights, marketers can create more engaging content in less time than ever.
So, what will 2021 look like? Sorry, our crystal ball is broken! However, we can say that in terms of marketing, if you keep these three takeaways in mind, you should be in for smoother sailing.
Want to see how Cordial can help your business hit its 2021 goals (or need a virtual pep talk about 2020)? Talk to an expert today.