Return to All Resources
Introducing Contact Dashboard: A visual, real-time view of your customer
3 Minute Read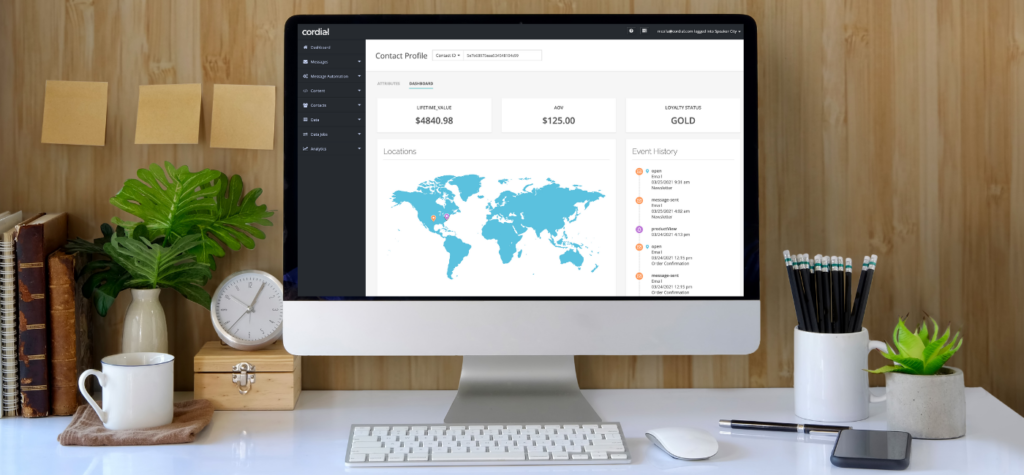 The best marketing teams have a remarkable grasp on what drives customer behavior and the type of messaging that resonates to influence acquisition, purchases, and loyalty. Still, even the most experienced marketers will struggle without access to the right customer data to inform their decisions. That's why we're excited to announce our new real-time Contact Dashboard, which helps you tap into powerful customer data to inform messaging strategy and spark creative campaign ideas.
A holistic look at customer data and brand interactions
Contact Dashboard includes the following components for each customer:
Customizable Attribute Spotlights: Customize your top panels to highlight your most critical data points.
Location map: Pins are placed based on the contact's location gathered from geolocation attributes, as well as locations where events took place. You can hover over a location pin to see details.
Events history: The last 30 events for the contact are shown in the events panel. Both system events and custom events are included.
Order history: The last 10 orders by the contact are shown in the orders panel. You can see all orders by clicking on "View All Orders".
Cart items: When the contact has active cart items, they are shown in the cart panel (and update in real-time, so you're always viewing the most up-to-date info!).
Products purchased: This panel provides a quick visual snapshot of the customer and their purchasing preferences. Products purchased in the last 10 orders will be highlighted in an image reel.
Data Supplements: Supplements give you the flexibility to store data points that extend outside of basic contact attributes, lists, or orders. For example, you can use a "Coupon Banks" supplement to see which coupons have been sent or reserved for the individual contact.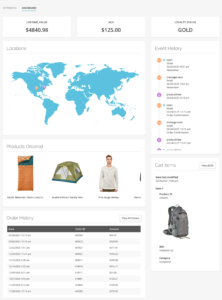 Customize your Contact Dashboard overview based on your most important data points
The top three panels are customizable, providing even deeper insights and more flexibility for Cordial users to easily view key data points for each individual contact.
For example, if you're a retail marketer trying to brainstorm a new campaign targeted to your most engaged consumers, you can tag contacts by loyalty status and pull that into one of your top Attribute Spotlight blocks. Then, you can surface that information in the top panels to personalize content blocks across your email, SMS, or mobile app messaging.

Uncover trends to inform your marketing strategy
With key contact data surfaced clearly and visually in the Contact Dashboard, you can start to recognize purchase and activity patterns. These insights will help you understand what motivates a customer to convert or purchase and tailor their next message or promotion accordingly.
Going back to our "Loyalty Status" example from earlier, let's say your team wants to send a new promotion to Gold level (or high purchase volume) customers. After running an Audience Builder query for "Gold Level" contacts, you can browse individual contact profiles. Maybe you notice that many customers have similar items in their cart (sandals) and see a ton of location activity occurring in the Southeast US. This pattern might inspire an idea to run a "warm weather footwear" campaign for the Southeast that would be different than what you might send to customers in Boston – where it's still freezing outside. Essentially, these insights can uncover new trends or make you think about your customer in a way that isn't obvious at first glance.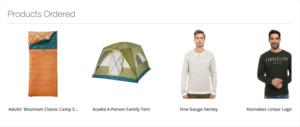 Want to learn more about how Cordial combines robust data capabilities with top-notch messaging tools to help marketing teams increase revenue and build customer loyalty? Speak with a Cordial expert today.
Picked For You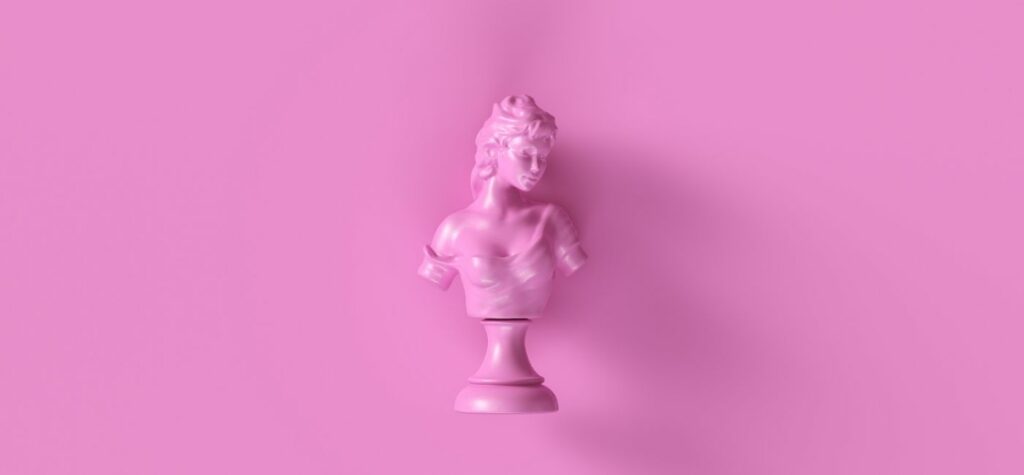 The story behind Cordial's new drag-and-drop email builder
We're proud to announce the release of our new, native built drag-and-drop email template editor,…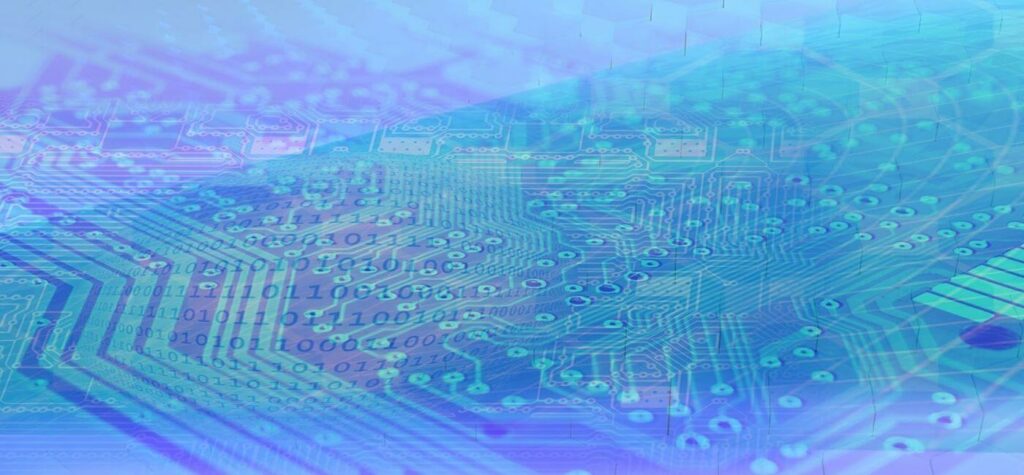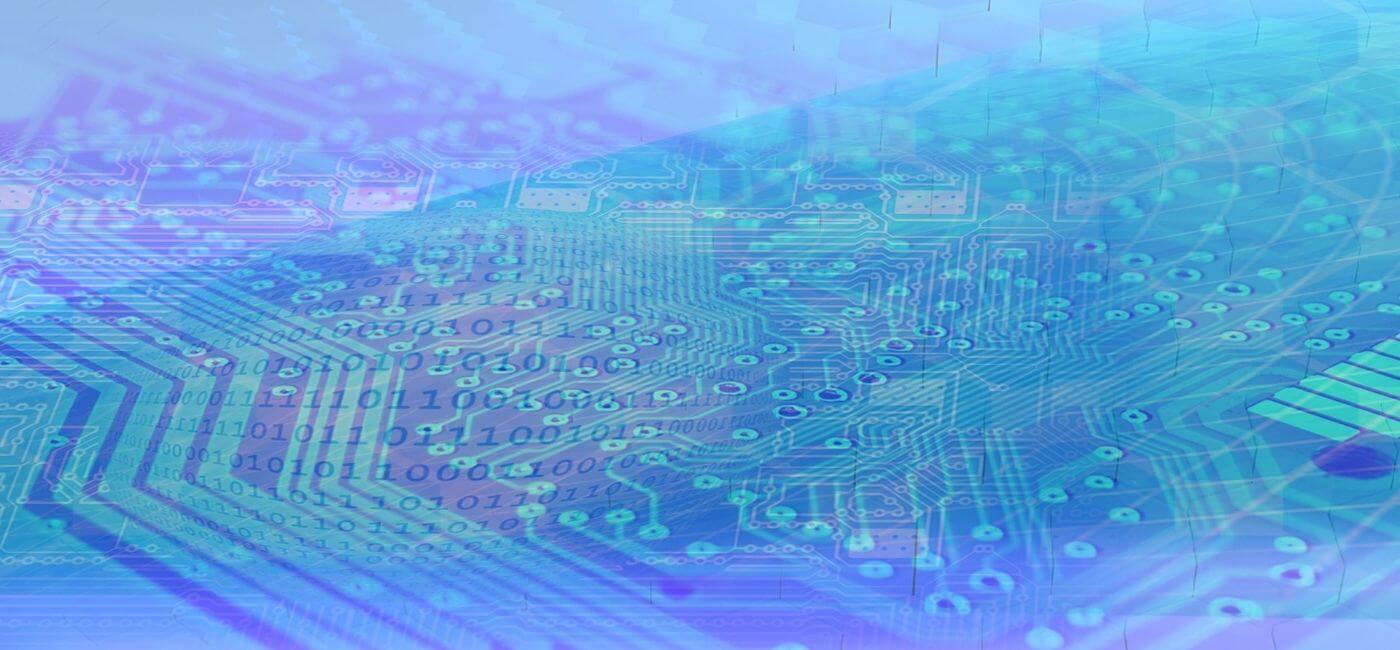 Article
Let's talk tech: Cordial's 2020 year in review
Does anyone else feel like 2020 lasted about four years? With all of the changes,…