Return to All Resources
3 customer loyalty trends in the post-pandemic era
6 Minute Read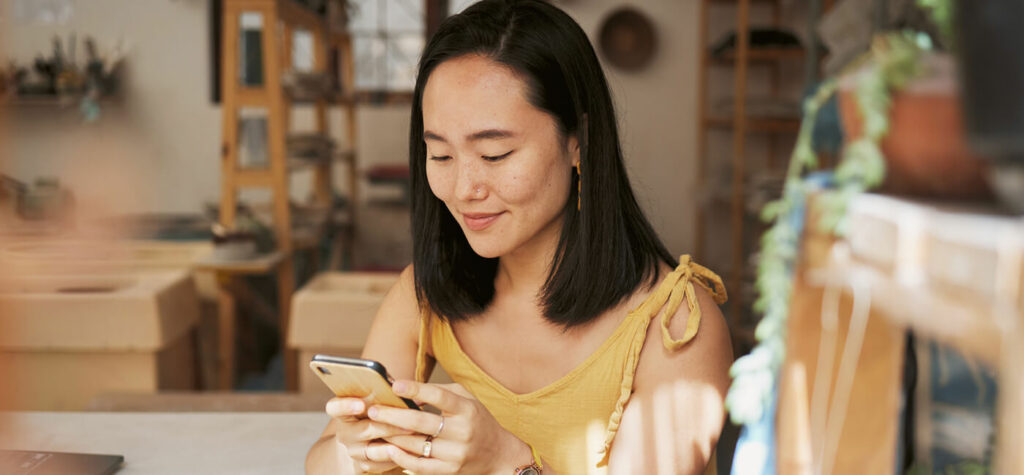 Recently, we had the pleasure of having a discussion about the state of customer loyalty programs with our guest speaker Mary Pilecki, VP and Principal Analyst at Forrester, who is an expert on customer loyalty. We've rounded up highlights inspired by the discussion and her takes on major trends in customer loyalty as we enter the post-pandemic era.
1. Experiential marketing and loyalty
One growing trend within customer loyalty programs is complementing traditional incentives and monetary rewards with better and more exclusive experiences. While customers might expect discounts and freebies, they can discover more ways to engage with a brand through experiential rewards that they might not be able to find with any other brand. And for marketers, this approach allows many more opportunities for loyalty program differentiation from competitors beyond falling into the discount trap.
Monetary rewards
Instant discounts
Points, miles, or other loyalty currency
Free product samples
Mobile coupons and/or rewards
Experiential rewards
Offers that are tailored to customer preferences
Opportunity to provide feedback to the company
Enhanced customer service
Ability to earn special status
Ability to influence development of new or improved products and services
Ability to redeem rewards for charitable donations and sustainability initiatives
Ability to transfer rewards to friends
Experiential examples for customer loyalty
XPLR Pass
When you join XPLR Pass, the loyalty program of The North Face, you can get early access to exclusive gear, dedicated customer service via a members-only line, and access to events such as Trail Days hosted in a variety of markets. Experiential rewards also extend to your own adventures. For instance, you can earn loyalty points just for checking in at National Parks or National Monuments via The North Face mobile app. Although the program offers clear monetary incentives, such as the option to redeem every 100 loyalty points for $10 off merchandise, the experiential rewards help keep the brand top of mind beyond transactions.
myWalgreens
In 2020, Walgreens reinvented their loyalty program to focus even more on health and wellness. Beyond transactional conveniences, the program includes bonus rewards for achieving health goals and adds daily recommendations for health and wellness that are personalized for the customer. Members also can sign up for challenges, such as running 5Ks or completing exercises, to help motivate them for their health goals with reward points.
2. Emotional wellness connections
Another trend in customer loyalty is to engage emotional connections with customers so they feel special and valued. According to Forrester's Consumer Benchmark Survey, 2022, 54% of consumers say that getting special treatment is important to them.¹
Yet, special treatment doesn't necessarily mean unique promotions or discounts for an individual. It can be simple as showing your customer that you appreciate them. And it can pay off. Of consumers who say they feel appreciated by a brand, 83% say they plan to spend more with the brand and 87% say they will advocate for the brand.²
Examples of generating emotional loyalty
Chewy.com
Direct-to-consumer brand Chewy.com knows their customers treat their pets as family members, and their approach to customer loyalty goes the extra mile in just the right way to delight customers on an emotional level. They commissioned artists to create hand-made portraits of loyal customers' pets to surprise thousands of customers with a personal gift. Who wouldn't smile when opening a package with a portrait of their pup or kitty?
Grove Collaborative
Driven by a mission to promote sustainability, Grove Collaborative curates home goods, personal care, cleaning supplies, and other vetted products that are earth-friendly. And beyond protecting the planet, the brand thrives on building a better tomorrow by doing good for people and communities. They employ one simple, highly effective tactic to make their customers feel appreciated and special: They handwrite thoughtful personal notes on the packages they ship customers, with examples like "You Rock, Alice!" or "You're amazing, Perry!"
3. Values-based buying
Especially appealing to Gen Z and Millennials, the trend of values-based buying has grown as consumers want brands to be more authentic and responsible in ways that are important to them. According to the Forrester Retail Topic Insights Survey, 2022, about half (48%) of consumers say they regularly purchase from brands or companies that align with their personal values.³
Today, some values are now more important than product price to consumers. When asked how their consideration of values has changed since before the pandemic, here's the percentage of consumers who say they now think about particular values more ⁴:
44% — Prove that they treat employees well

43% — Show me how they keep my personal data

40% — Offer the products I need at the cheapest price

37% — Find ways to help their local communities

37% — Can deliver the products I need faster than anyone else

37% — Are committed to reducing their impact on the environment

33% — Stand for the same political causes that I do

32% — Only make products locally

23% — Stand for the same religious causes I do
Examples of brands embracing values to drive loyalty
Sephora
Although beauty brand Sephora has an extensive customer loyalty program, Beauty Insider, they go beyond monetary rewards and VIP experiences to offer members the chance to give back. Through Sephora's Charity Rewards, members can donate their points to featured charities in increments equivalent to dollar amounts.
Bombas
If you've seen a Bombas commercial, you likely already know the brand donates one pair of socks for every pair purchased. But it doesn't stop at socks, as Bombas expresses a mission to make and donate essential clothing items for those in need. To further engage with customers who value giving back, Bombas also offers their Giving Directory where you can volunteer at an organization near you that donates Bombas, with more than 3,500 Giving Partners across the U.S.
Learn more about the state of customer loyalty
Get more in-depth insights from Mary Pilecki, VP and Principal Analyst at Forrester, who shared perspectives and data on recent trends for customer loyalty programs in a recent presentation.
Citations
¹ Source: Forrester's Consumer Benchmark Survey, 2022. Country: US | Base: 70,204 Online adults who belong to loyalty program(s). 
² Source: Forrester Customer Experience Benchmark Survey, US Consumers 2022. Base: 96,211 US consumes (18+) who interacted with a specific brand with the past 12 months.
³ Source: Forrester Retail Topic Insights Survey, 2022. Base: 3,871 US online adults who belong to a customer loyalty program. 
⁴  Source: Forrester April 2022 Consumer Energy Index and Retail Pulse Survey. Base: 571 US online adults. Results indicate % that state "a little more or a lot more than I did before the pandemic."