Return to All Resources
How to evolve relationship marketing and better customer retention
10 Minute Read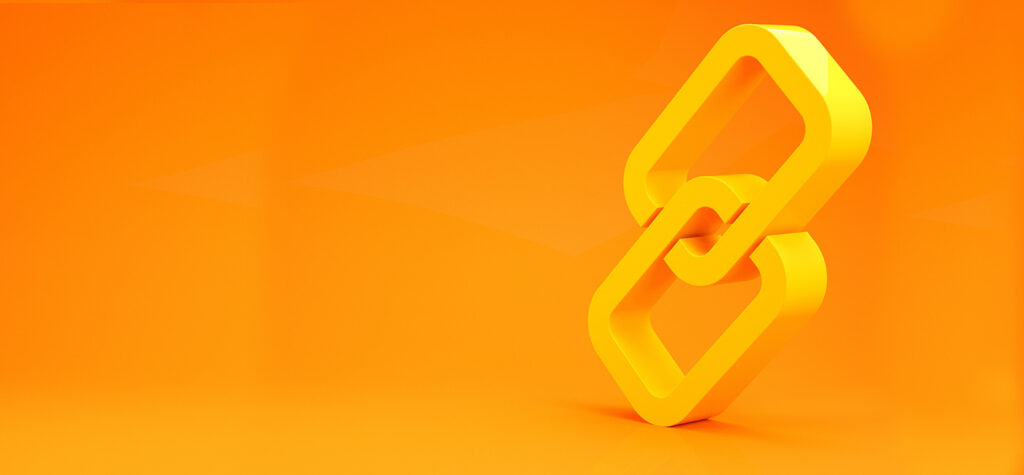 Today's customers have more choices than ever, but that doesn't mean brand loyalty is dead. In fact, research published in Marketing Dive notes that 81% of people want to form a relationship with a brand.
How can you inspire that kind of loyalty? It takes time, often years, for customers to trust that your company is reliable and want to buy from you again and again. Getting familiar with relationship marketing and customer retention — and learning from brands that get it right— is the place to start.
What is relationship marketing?
Relationship marketing is a strategic approach to fostering more meaningful connections between a brand and its customers. Instead of focusing on individual sales, relationship marketing challenges brands to emphasize customer perspectives and needs and think long-term about the business. 
Done right, relationship marketing can yield significant benefits to your company. You can inspire loyalty, acquire new customers, and secure more revenue.
Key benefits:
Increase loyalty. Customers appreciate it when brands treat them like people, not numbers. Relationship marketing focuses on delivering positive, personalized experiences that motivate people to keep doing business with you.
Boost referrals. When people feel valued by your company, they'll be more likely to spread positive sentiments about your brand. Satisfied customers are also a prime source of new business referrals.
Fuel growth. Happy customers will not only refer people to you but also be more likely to buy more. Repeat purchases, cross-selling, and upselling can drive higher revenues.
What is customer retention marketing?
Customer retention marketing focuses on strategies to motivate the customers you already have to remain loyal and continue buying from your company. It's distinct from customer acquisition, as it emphasizes people who have made at least one purchase from you.
You've likely heard that keeping a customer is far less expensive than acquiring a new one. That's true, but it's not the only benefit of customer retention.
Key benefits:
Gain insights into customers. When you emphasize retention, you'll need to understand why some customers stay loyal while others defect. This high-value insight can help you refine your outreach and offerings to align more closely with what customers want.
Position for sustainable growth. Focusing on retention helps you maintain a stable base of customers that provides predictable revenue streams. Instead of continually replacing lost customers, you can take a more strategic approach to new customer acquisition.
Increase customer lifetime value (CLV). Your CLV is the revenue customers bring to your business over their entire relationship with you. To elevate CLV, you'll need to provide high-quality customer experiences and continually enhance your products and services to promote loyalty.
Top stats on relationship marketing and customer retention
If you want to understand the value of relationship marketing and customer retention, it's helpful to review current data. Studies consistently show that building loyalty produces measurable business results.
1. Some industries see churn as high as 30%.
Deloitte reports that the annual churn rate reaches 30% in some global industries. Market saturation and subpar experiences can cause customers to leave or downsize their relationships with brands, leading to what Deloitte calls a "class of professional churners."
2. Loyal customers are 64% more likely to buy more often.

According to McKinsey & Company, companies that foster retention see loyal customers purchasing 64% more. Also, loyal customers are 50% more likely to refer the brand to others and 31% more willing to pay a higher price for the company's offerings.
3. Nearly 60% of brands recognize the connection between emotion and retention.
The findings of a global, cross-industry study by the Harvard Business Review reveal that many companies recognize the importance of building an emotional connection with customers. Fifty-seven percent (57%) of respondents affirm that fostering a stronger emotional bond with customers is a key aim of their loyalty programs.
 4. Good customer service drives retention.
No surprise: When customers receive quality service, they stick around. According to data from Statista, 60% of customers in the U.S. did more business in a recent year with a company due to good service.
5. Delivering more value motivates customers to stay
Gartner research reveals two aspects of customer service that drive higher retention. When companies can deliver more value through their services, 82% of customers are more likely to remain loyal. Also, 61% of customers are likely to stick with brands that offer low-effort experiences that make it easy to do business with them.
What are popular relationship marketing strategies?
How can you put relationship marketing to work to retain customers? The good news is that there are many proven approaches to deploy. Here are five to know.
Email marketing campaigns — Email is one of the best ways to stay in touch with customers and drive loyalty. You can make the most of every message — including welcome emails, post-purchase follow-ups, and ongoing promotions — to forge stronger relationships.
Text messaging campaigns — People often rely on texting as their go-to communication channel, and many want to hear from brands. One smart tactic is texting alerts about current promotions on products customers have expressed interest in previously.
Loyalty programs — A loyalty program gives your customers something of value for doing business with you. For example, loyal shoppers can accumulate points every time they buy from you and earn a discount on a future purchase.
Social media campaigns — Through social networks, you can connect directly and personally with customers to form closer bonds. Social media is an excellent resource to gather feedback, resolve questions, and show customers that you value their voice.
Mobile apps — Brands can develop exclusive mobile apps to get to know their audiences and provide the offers and experiences they want. Through apps, brands can also collect intelligence on customer behaviors

—such as 

how often, where, and how they buy—to shape promotions.
Related content on Cordial
Key relationship marketing best practices and examples
If you're looking for relationship marketing inspiration, you can follow the lead of successful brands across varied industries.
1. Southwest Airlines offers perks to loyal flyers.
While frequent flyer programs aren't novel, Southwest Airlines' approach stands out from the pack. Not only can brand loyalists earn points per mile, but they also get rewards for referrals. The airline also doles out points on birthdays and other occasions to make loyal customers feel special.
2. Nurx uses email and text for personalized outreach.
As a personalized healthcare company, Nurx knew its communication needed to live up to its brand promise. By partnering with Cordial, Nurx could automate and scale email and SMS messages to deliver personalized outreach to each customer. Today, Nurx can pinpoint where each person is in the customer journey and send real-time, relevant communications.
3. Nike uses its mobile app to maintain its competitive edge.
A long-term leader in athletic footwear and apparel, Nike has been facing stiffer competition in recent years. One successful strategy the brand has used to stay on top is creating a special app for its most ardent fans. By tapping into the rich data the app provides — including details such as which photos inspired shoppers to zoom in most frequently — Nike can design new shoes and notify its superfans when they're about to drop.
What are effective customer retention strategies?
Your customers are more likely to stay with you if you make them feel important and offer them perks. It's also essential to provide positive and helpful service experiences that help customers know you value their business and time.
Referral rewards — Brands recognize that their loyal customers are the best sources of positive word of mouth. However, you can motivate your fans to do more than spread the word by rewarding them for bringing new customers to you.
Win-back campaigns — For many companies, re-engaging dormant customers can be a revenue goldmine. You can use a multi-channel approach — including email, SMS, social media, and direct mail — and offer a compelling promotion to motivate people to reconnect.
Exclusive events or experiences — Your customers feel special when they get access to digital or in-person events or experiences that aren't available to the general public. Some tactics include new product sneak peeks, VIP discounts, and behind-the-scenes looks at your operations.
Special discounts and promotions — Everyone loves a great sale, but your brand's biggest fans will likely be on the lookout for your promotions. Reward them with time-limited deals, such as offering double loyalty points or a gift with purchase. For even bigger returns, you can personalize offers based on past purchases and shopping behaviors.
Standout customer service — To retain customers, you must ensure prompt service across multiple channels

—

your website, emails, SMS, chat, phone, in-person, and more. Automating and personalizing your digital service touchpoints can streamline the process and help customers get the answers they need more quickly.
Key customer retention best practices and examples
Across every industry, top-name brands work diligently to keep customers loyal and elevate their engagement. Here are three brands making their mark with valuable incentives and creative communications.
1. Robinhood referral program offers financial rewards.
Investing app Robinhood has a simple referral message: "Invite Friends, Pick Stocks." When a current user convinces a friend to sign up, both get to choose a gift stock from a leading company. Users can gain up to $1,500 in gift stocks each year, so referrals offer tangible rewards that motivate them to stay.
2. Urban Outfitters uses eye-catching emails to win back customers.
No one wants to be on the wrong end of a breakup — even a brand — and Urban Outfitters leaned into this uncomfortable reality to create a compelling win-back campaign. The lifestyle retailer used a humous email that resembles a post-break-up text series to grab attention and re-engage shoppers.
3. Eddie Bauer offers personalized incentives to loyal customers.
Outdoor retailer Eddie Bauer knew it needed to revamp its loyalty program to make it more personal. The brand engaged Cordial to upgrade its cross-channel marketing and develop a more focused, personalized promotion strategy. One successful campaign delivered personalized updates on loyalty program rewards and expiration dates — along with the nearest store address and map of the location — to motivate more sales.
Five mantras to follow when striving for better messaging — in any campaign
Whenever possible, try to send a better message — not just another message. So put yourself in the mindset and space of your customer. Here are five important mantras to consider whenever you're crafting messaging for your brand. Follow the links to listen to curated inspirational talks for each:
How can you improve your customer relationships and retention?
After you've worked hard to gain customers, you should work just as hard to keep them. Innovative relationship marketing and retention strategies — powered by premier technology — are essential.
Here at Cordial, we blend advanced data management with email, SMS, and mobile app marketing, all on a single platform. We focus on simplifying your tech stack so that you can focus on what matters most: engaging your customers and deepening your relationships with them.
Let us show you how to create personalized experiences that stand out and keep customers coming back for more. Request a demo today.