Return to All Resources
10 testing ideas for email marketing optimization
12 Minute Read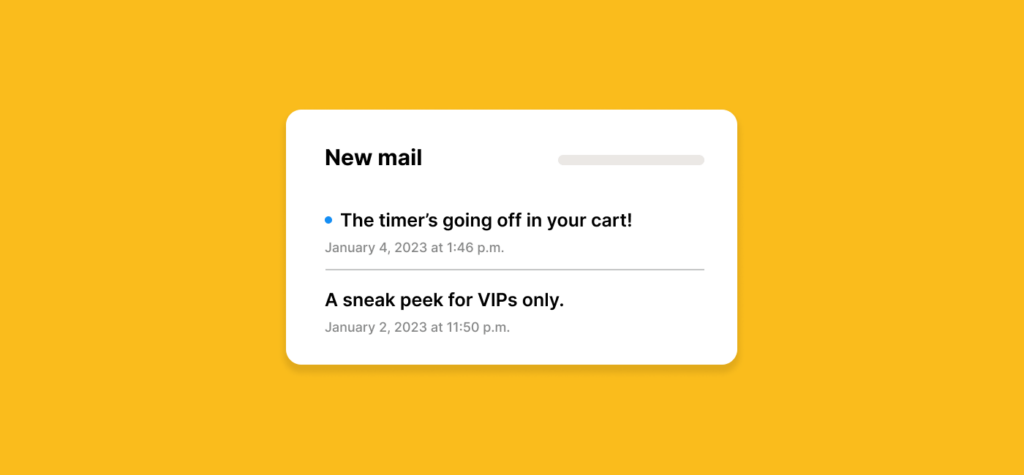 When it comes to email marketing optimization, you want to test all of the elements that go into your campaign — with purpose. When selecting a message to optimize, consider the KPIs it drives and what content in the message is most important for your customer. And as a rule, you might find the process easier by starting with the biggest components and working your way to the finer ones as you optimize.
To help you spur testing ideas, here is a list of common experiments you can try in your email channel. These can be single experiments or combinations depending on how they may be linked or associated.
1. Subject line
For starters, we all know the subject line is the most common element to test and optimize. After all, it's the granddaddy of email testing. So your goal should be to test two or more subject lines to determine which drives the highest open rates. Depending on your level of risk or tolerance in performance, you can try variations that are more extreme, or try variations similar to a known, dependable performer.
Using an example for a win-back email, you could try, "We miss you, please give us another chance," which seems rather common and safe when compared to, "Are you mad? Do you really want to miss out?" which is more provocative and may be outside of brand guidelines. The latter extreme test may be informative when starting to test, whereas the more conservative may be used to fine-tune an already performing message.
2. Header content
The header content is the section of content that is displayed above the fold in an email client or in the mobile preview pane. Consumers often can glean enough information here to decide if the message looks interesting — so the header is the "hook" for opening the message. This section alone can be optimized for either open rate or click rate. To test this, create variations of opening text and/or image to determine which drives the highest open rates.
3. Subject line and header content combinations
As is often the case, a combination of the subject line and header content may ultimately influence or persuade a recipient to take action or open a message. For example, a subject line such as "Update on your product delivery date" is self-explanatory and alone may drive an action to look further into the email. It doesn't require any more detail in the header area, as the user will want to know more given the nature of the message. However, consider a subject line like "Today's Breaking News Stories." It's catchy in itself, but may require a bit more information for the reader to take action.
For example, the headline could further describe the breaking news with a headline story about an unfolding international crisis, or a recent natural disaster. In this case, the header content supports the subject line and may be needed to influence further action that pulls in the reader. Therefore, it is important to test both the subject line and header content together to see what hooks readers most. Is the audience more drawn in by stories related to politics, sports, or entertainment? To conduct this type of test, develop variants that combine the subject line test with the header content test to maximize the highest overall open rates.
4. Call to action (CTA)
Once a reader has opened the message, or engaged by scrolling down within the message, the next step is to get the recipient to click on the primary call to action (CTA). When open rates are high, but click through rates are low, you might find that the content or CTA is lacking.
Using the news publishing example again, the first paragraph would serve as the hook and could include a "read more" link as the CTA to take the reader back to the publisher's website. Assume the marketer determined the audience responds to entertainment headlines best, but was still not getting readers to click through to read more. You could surmise that the content itself was not compelling enough to take further action, or maybe the "read more" link is too small for mobile readers. To flush out which, you could test multiple variations of content, link text, and/or possibly adding a button and testing variations of button design.
Testing your CTA is critical to optimization and can broadly influence other aspects of marketing efforts across print, mobile, social, and TV. Marketers should test and optimize variations of the CTA to see which generates the highest direct click rates.
Numbers of links or CTA combinations
Marketers often wonder how many calls to action are best. Will having multiple options improve the chances of a consumer taking any action? Or is it better to have only one that focuses on the primary objective? The answer is… It depends.
Consider a brand that consistently generates a proportional volume of revenue based on the number of visitors directly from email. The KPI for this brand would then be to maximize the click-through however possible, so providing as many options to click may be best. However, an event promoter that is driving click traffic to a registration page for a local upcoming event may focus the CTA to one or minimal options that limits any distractions or links that may lead them off course.
There really is no single perfect answer — and that's why you need to test. Test three products versus six, text with product image or just the product image alone, one headline story vs. ten, button vs. link, etc.
5. Mobile vs. desktop
Mobile engagement continues to rise as more and more brands develop their own mobile apps. More people now read email on their smartphones than on their desktop. However, conversion by device has lagged that statistic slightly. It's common to first read an email on your smartphone, then later open that same email on your laptop, tablet, or desktop to make a purchase.
There are a variety of reasons for this behavior:
Checking email on-the-go (where time is limited)
Mobile limitations of websites or eCommerce sites
Privacy or security concerns
Confidence in technology
Non-mobile friendly email
Many companies have already created a solution for the mobile audience using some combination of responsive technologies, dual websites, and/or mobile apps with deep linking.
The question for the marketer is how best to optimize messaging for cross-device shifting users. As many marketers move to a templated approach that is responsive, content and design become more important to test. Keep in mind the context of the reader by device and optimize for that experience. Test variations in responsive versions. This could include button size, complexity/simplicity of content, and imagery selections.
In recent years, marketers have begun to notice a reduction in click-to-open rates and ask why. Some of this is in part due to a drop in follow-through of mobile readers. If your audience tends lean towards mobile users, optimize to improve that experience.
6. Body content design and layout
This type of testing is very common, as it has been around since the early days of print advertising. The objective is to test larger variations in body content design and layout. For example, a test could be to send two or more variations of an entire template to determine which generates the most overall opens or clicks, using the same subject line but with different bodies.
There are many possibilities of what to test and optimize — and they somewhat are determined by each business's KPIs and message objectives. Here is a list of the top content testing ideas:
Imagery: Experiment with variations of images, image sizes and placement, and number of images shown. Test using images with people in them vs. not, depending on your products or services.
Message length: Test the amount of content included. Is it best to have a compact and concise message for the reader on the go, or provide an endless scrollable array of products or stories. If the goal is a click to the website, be sure to test the link/CTA frequency and visibility across devices.
Single or multiple column: Test single column versus multiple column in responsive mode.
Text-to-image ratio: In some cases, messages with minimal imagery perform better than an image rich message. Test variations of text-to-image to see how this influences engagement. Keep in mind that it may be necessary to add clickable text areas/links to offset clickable images.
Body Copy: Variations in body copy including tone, language level, font, point size, and color all can impact results. Test variations of these across multiple messages.
7. Content area
The primary goal of testing content areas is typically to optimize click-through engagement metrics. Although this testing can be part of your overall body content and layout design testing, you can focus on specific content areas to isolate and optimize smaller sections at a time.
For example, you might want to test variations of a paragraph design and layout, where one has an image and the other does not. Or, where one is very brief and the other is verbose. The objective of content area testing is to start with a known working design and optimize it one section at a time. The marketer might also elect to modify two or more content areas of the template to determine how related sections and variants thereof combine to generate higher overall clicks.
8. Offer
Offer testing is most often measured by click-through engagement metrics, but can also be measured by net downstream conversion or sales revenue. Offer effectiveness is based on a combination of tangible or perceived consumer value and human psychology. Is "free shipping" more valuable than "10 percent off an order"? Will "$10 off orders over $50" do better than "20 percent off orders over $50?" The answers can only be determined through testing.
Also, offers do not always have to be of a monetary discount back to the consumer. For example, an offer could be charitable, like: "For every purchase over $50, our company will donate $10 to the charity of your choice," where the donation amount is tested. An offer can be a bonus, such as: "Book today and receive a 100 extra loyalty points," where the point award level is tested.
Testing offers also provides important feedback regarding how much has to be given away to generate maximum revenue back to the business. Creating a value exchange matrix through offer testing in email also can be applied to other parts of the business. For example, merchandising departments can leverage online testing when developing promotions for other channels like in-store and catalog.
9. Optimal send times
Marketers often ask what time of the day is best to send an email. The answer is always the same: Test. Time-of-day testing can be difficult when you have consumers that are time- and device-shifting. You might find that open rates are best when sending in the morning, but conversion rates and sales revenue are highest when sending in the evening.
Conversely, you might find a variation of that behavior when sending on a weekend, where mornings may generate both higher opens and higher conversion revenue. When testing the time of day or day of week, you should always test with the same content. You also should repeat the test across various days of the week to determine other patterns, like weekends versus weekdays.
10. Email cadence
Cadence testing is unlike other tests in that it occurs over an extended period of time. Email cadence testing allows marketers to determine impact to KPIs relative to variations in sending patterns. 
Here are a few ideas for testing cadence:
Lifecycle streams: Test cadence variations in your lifecycle streams, such as your welcome series, cart abandonment, win-back emails, etc. In the example of a welcome series, is it best to have a message sent every day, every third day, once a week, or based on an event or action taken or not taken by the user? Set up automation sequences for each and run them over a period of a few weeks. Evaluate the results for initial engagement during the series or any fall-off/opt-outs. Also evaluate conversions, first purchase percentage, or other meaningful KPIs for the business. Time permitting, evaluate other longer range KPIs like lifetime value, average order value, or loyalty point accumulation.
Promotional frequency: Marketers are frequently asked by management to send at high frequencies, thinking sending more translates into positive results. This short-sighted approach can often lead to negative consequences related to poor deliverability, opt-outs and complaints, and lowering engagement over time. Experiment with different frequencies from once per week, multiple times per week, daily, and more than once per day. Keep in mind, this cadence may need to be optimized by overall engagement, time on list, recency of web activity, or other factors. When optimizing cadence, you need to consider both short-term goals and long-term customer experience and value to the business. 
Triggered: Trigger messages and transactional messaging are often overlooked when taking into consideration cadence testing. However, a confluence of events and activities may cause a recipient to receive multiple messages in a short window of time. Coordinating the cadence of these messages and testing the balance of how many is just right is important to maximizing the overall customer experience.
Let us help you optimize your email marketing.
Here at Cordial, we can streamline your current practices with our innovative email marketing platform. With automation options equipped with machine learning, advanced email segmentation, and more, we have the right tools for the job.
Request a demo today and see just how we can boost your open and conversion rates while working toward a more engaged and satisfied community.
Picked For You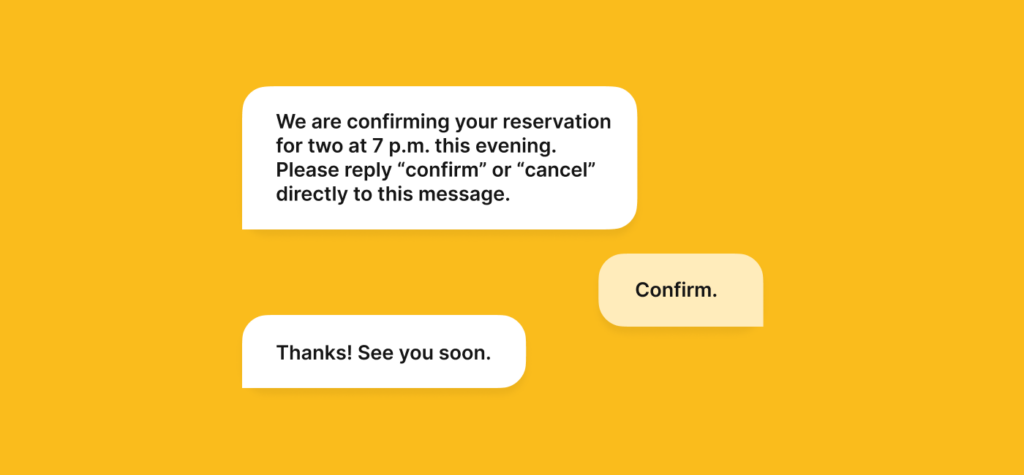 Article
Intro to personalized marketing with top stats and brand examples
Ready or not, digital transformation is here. And with it comes opportunities to use data…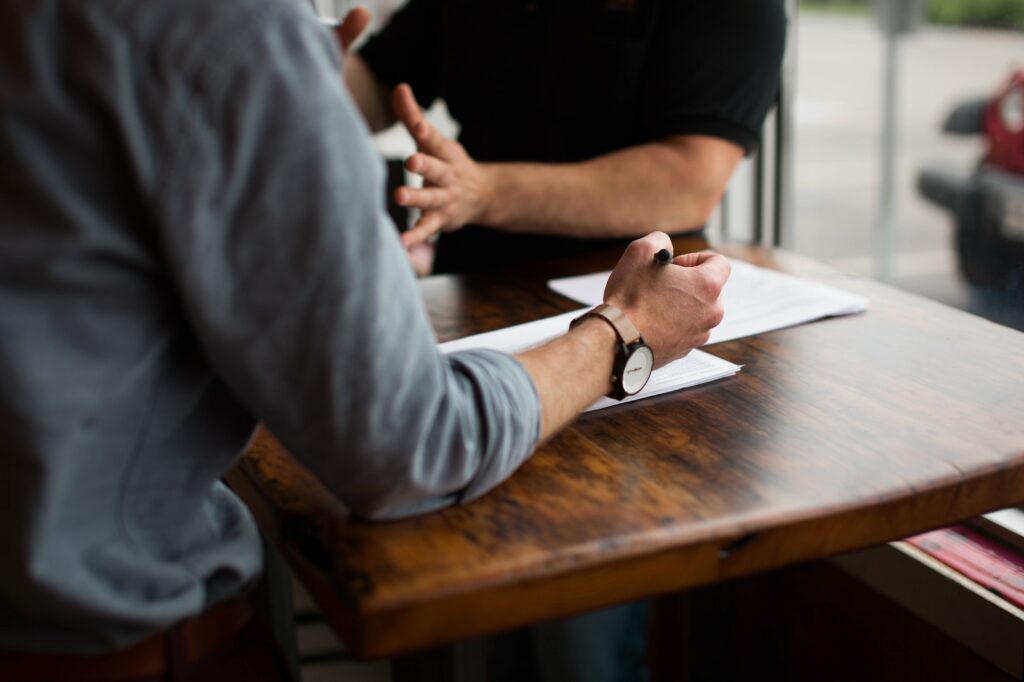 Article
So long, RFPs! Make better purchasing decisions with a proof of concept  
Chances are if you've worked for an enterprise company, you've heard the term request for…