Return to All Resources
How to adapt email marketing to push notifications and in-app messaging
11 Minute Read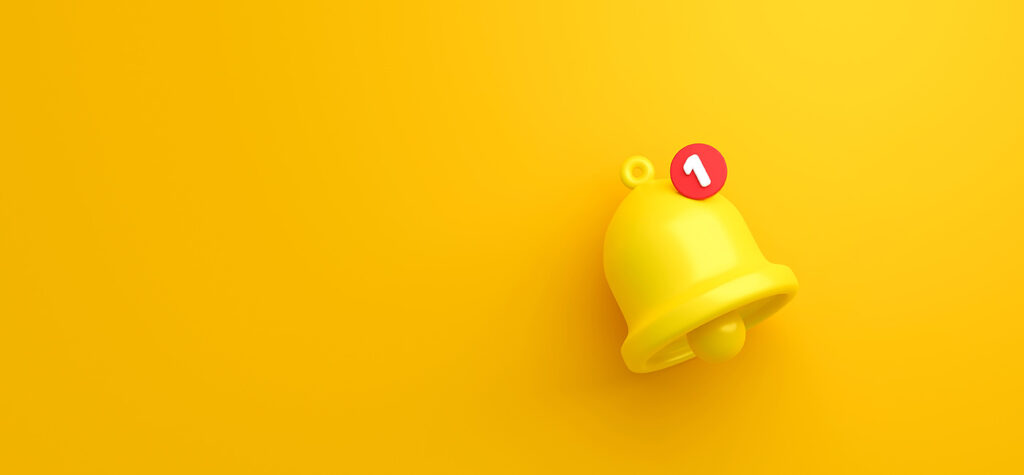 Email marketers, think of mobile apps as an opportunity for your most loyal customers (an even more ardent subset of your subscriber list) to interact with your brand on a one-to-one basis. If you can learn how to transfer your skills to the realm of real-time personalization, you can generate better push notifications and in-app messaging — and higher revenue — in no time.
With more marketing teams focused on reaching audiences across multiple channels, specialist roles like email marketers are broadening. There's no denying email as a messaging channel is an efficient and cost-effective way to reach a broad audience — you can easily segment lists, capture data, measure results, and optimize strategies. And as a marketer who understands the world of email, you're uniquely positioned to bring value to your organization when it comes to mobile push notifications and in-app messaging, too.
According to Forrester's Business Case for Marketing Innovation report, "business leaders expect marketing to deliver revenue growth, improved customer experiences, and innovative products and services — and all at lower costs. Yet most marketing teams still work with the same mindset, process, talent, and insights that they have for decades." 
The times we're in (we'll spare you the "unprecedented") are accelerating digital transformation in organizations. Likewise, consumer behavior is — and will always be — in a constant state of change. The channels your subscribers engage with are constantly fluctuating, so yesterday's email experts must adapt to become today's cross-channel marketers. 
With the right app messaging, you can not only increase your traffic and sales, but build brand loyalty in a scalable, consistent way. Much like email marketing, you'll need to be strategic about your audience, thoughtful about what you're asking them to do, and clear about what they're getting in return.
Rethink the email marketing mindset for push notifications and in-app messaging.
"Email marketers know subscribers are their lifeblood and care deeply about them. For most companies, app users are even more obsessed, loyal, and activated customers. They are making your brand a part of their daily life, and you have a chance to connect with them on a deeper level. To do so, you must be thoughtful and concise." – Benjamin Dorr, COO at Cordial
1. Segment app users based on channel-agnostic behaviors first.
As consumers, we don't usually interact with brands in messaging channel silos, we're hopping in and out of apps, our email inbox, and social media. As cross-channel marketers, the ways we reach customers and subscribers should reflect this channel-agnostic behavior. There's no one-size-fits-all approach, but there are some transferable email marketing strategies that you can apply to your mobile app messaging process to boost engagement. 
Some of this will depend on your current technology, but think about segmenting your app users in categories similar to your email subscriber base. Each segment should receive a different message tailored to their browsing behavior, geographic region, product preferences — the list goes on. 
Here's a good place to start with your audience segmentation: 
New users 

Low spenders or "price aware" users

Frequent users and/or high spenders 

Loyal customers and/or brand advocates 

Inactive users
"Email and app channels shouldn't be used in the same way. They serve different but complementary functions, and are interconnected in the way that people relate to them. You have to think of it as an ecosystem, rather than a channel you're porting over to one or the other." — Bryan Keefer, Product Innovation Strategy Director at Cordial
2. Remember brevity rules with push notifications.
If you're looking for a platform to display long-form content, mobile simply isn't the channel. Depending on device size, only a certain number of characters will appear within a push message on the lock screen or notification center. 
Similar to SMS marketing or an email subject line, your push messages should persuade the user to click on the notification to learn more. General rule: create a message and call-to-action that's as succinct as possible.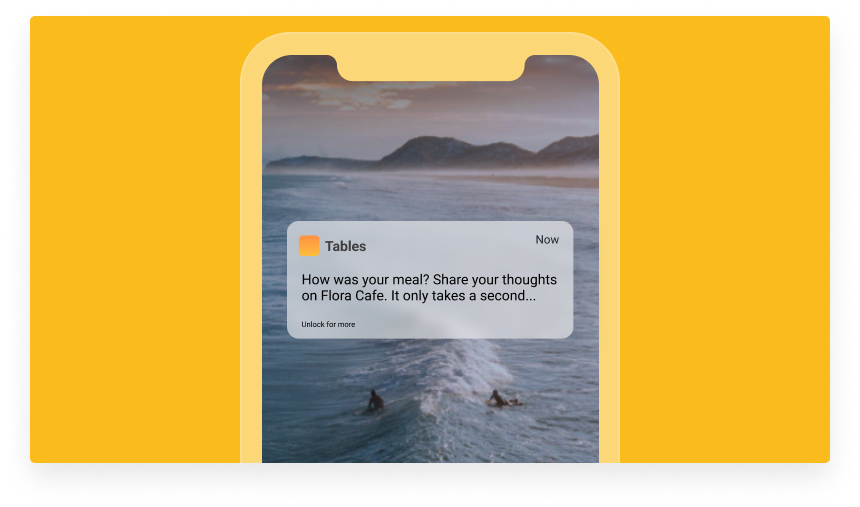 A mobile app message generally consists of a title, subtitle, and/or body text (at a minimum, either a title or body text). Depending on your messaging technology provider, you should be able to include plain text as well as a coding language like Smarty for dynamic personalization in your app messages. Additionally, many providers allow you to enrich your mobile app messages by adding images.
"Do not treat this channel the same as email (or any other channel)! In the same way you might modify your social media content, message length or format for use on Twitter vs. LinkedIn vs. Instagram vs. Facebook, aim to understand what works best within mobile app messaging instead of trying to fit your square email marketing peg into a round mobile app hole." – Lauren Meyer, VP of Industry Relations & Compliance at Kickbox
3. Translate your goals into actionable notifications.
When it comes to promotional email strategies, most messages focus on nurture, engagement, and/or conversion. That could mean opens, clicks, shares, sign-ups, purchases, or responses — whatever actions are most impactful for your brand's goals. 
Take a look at your brand's email subject lines. These are already inline with your brand voice, tone, and goals, so would any of them make a good starting place for a mobile app message? Keep in mind you may have limited characters to get a mobile user to click the notification. 
Many companies will send a welcome email campaign so subscribers can acclimate to the brand. A mobile equivalent might be a welcome message that deep-links to a custom in-app welcome screen, or a tour around the app.
Depending on your goals, there are many mobile app message use cases you could consider: 
Push notifications: 
An introductory offer for first-time app users 

Personalized product recommendations 

Announcements like product drops or feature releases 
In-app messages: 
A personalized welcome message 

A guided tour around your app 

Request permission to a particular customer segment 
Transactional notifications can engage app users about things you know they already care about — order status, shipping confirmation, or package arrival. Use these messages as windows of opportunity for further engagement. Deep link to a custom page in your app that shows where their order is on a map, and below it include additional product suggestions, or include a limited-time offer once their order is delivered. 
4. Demand more personalization with in-app messages.
With email marketing, building a base of subscribers (and retaining them) is an art and a science. When you're sending mobile app messages, the key to making your app users feel special the way you use data to personalize messaging. 
Start by using demographics and behavioral data to segment app users and personalize messaging. You can allow users to choose the types of messages they want to receive, and the frequency, so they only receive messages they're interested in (read: more likely to engage with). Personalized messaging allows you to test different notifications to see which ones perform the best while building brand loyalty.
Eventually, you should be able to trigger mobile app messages based on user behavior. Examples of these might include: 
Sending a mobile app message when a customer hasn't visited your app or website recently 

Reminding an app user that they have abandoned items in their cart 

Alerting an app user about price drops on frequently purchased items 

Announcing new product launches to your most loyal customers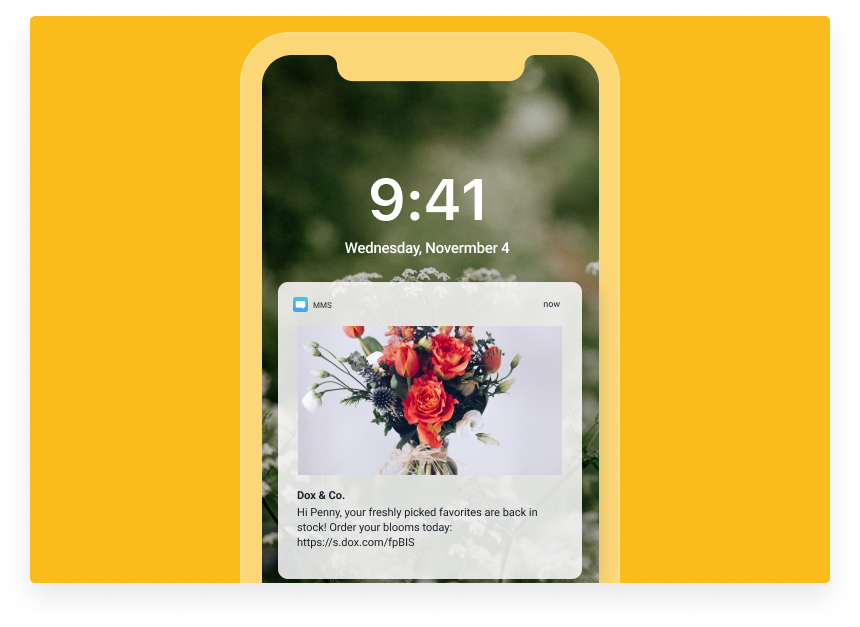 Another way to personalize your mobile app messages is by location. Geotargeting is the process of reaching people within a set location, typically within a few blocks or miles of a particular location. Brick-and-mortar brands can set up push notifications from their apps (or a third-party app they work with) that send to a customer who enters within their set geographical barriers, otherwise known as a geo-fence. This depends on each customer's privacy preferences—whether they've given your app permission to access their location data. 
"App messaging is a powerful tool that can create a 'sticky' and personalized user experience. Through the learning of key data points from user behavior/habits, trends, preferences and interactions, app messaging can provide the ability to draw users back to or deeper into the app at timely triggered moments. This moves the high-value levers of user retention and engagement — all the while creating a deeper connection between the user and app." – Tad Ro, VP of Product, Pluto TV
5. Adapt success metrics for push notifications and in-app messaging.
Among the countless ways you could measure the success of your mobile app messaging program, the five that easily compare to email marketing metrics are interactions, clicks, total delivered, engagement, and uninstalls.
Interactions —

Similar to open rates in email marketing, it's just as important to track app message views. Even if a user doesn't click through, you can measure the interaction rate by tracking notification dismisses, too. These still indicate influence and impression. 

Clicks —

You'll want to track how many users click/tap on and open your app message. This metric will allow you to attribute success to particular campaigns, especially if you're sending a message with a conversion call-to-action. 

Total delivered —

Similar to email, keep an eye on how many messages are delivered with each send. Delivery failures can impact conversions, engagement, acquisition, and more—and may indicate a deeper issue.

Engagement —

If your mobile SDK allows, you should consider tracking app launches within 24 hours after a batch app message is sent. Track the amount of app launches after pushing a campaign.

App uninstalls —

The dreaded opt-out rate. It happens across every communication channel. Uninstalls can show you that your messages are perhaps too frequent, need further personalization, or that the end user isn't making a connection with your brand. And of course, check with your growth team — not all app installs are created equal.
6. Future-fit your mobile messaging technology.
Whether you have separate email and mobile teams, or you're an email marketer adding mobile app messaging to your lineup, technology plays a big part of your experience — and your customers'. 
A seamless flow of information between email and mobile channels will allow you to create cross-channel campaigns based on customer behavior, regardless of where and when they interact with your brand (remember that your customers are channel-agnostic). Just like with email, you should build out mobile app user segments based on events, behaviors, and demographic data. 
If you're looking for a place to start: Cordial allows you to store data in one location, resolve contact identities across all of your channels, and make data-driven decisions that create the best possible outcomes for your customers and your business.
"The days of single-channel marketing, and of one-way customer funnels, are gone. And the days of thinking about a monolithic target customer, or even segments of customers, are also outdated. Instead, we need to think about centering each individual customer prospect and then deploying the right combination of messages and channels for that person. Some customers may respond to mobile app messaging, while others may take action after an email-Instagram combo. The possibilities are overwhelming, but the great news is that marketing technology can let you automate infinite combinations of messaging to each person while maintaining a singular brand and desired outcome." – Kerry Bennet, Head of Marketing at Upfront Ventures
More related content on Cordial:
Case study: How Revolve wins with mobile app messaging
Fashion retailer Revolve unified their mobile app messaging on Cordial, allowing their customer retention team to manage multiple customer profiles and drive higher engagement. 
"Cordial's triggering features are now available for push notifications, enabling us to launch six new campaigns within a month of migration. We've grown our push program while maintaining email, and we're excited to communicate with our customers across multiple channels," says Jennifer Fan, Senior Director of Customer Retention at Revolve. "Using Cordial for both push and email provided the team greater insight while requiring much less time to execute campaigns."
Cordial empowers your marketing team with actionable data in real time, so you can convert what you know about your customers into a personal, relevant, and emotionally intelligent marketing strategy.
We're here to help you improve customer engagement and increase revenue across all of your messaging channels. Schedule a demo to learn more from our team.
Picked For You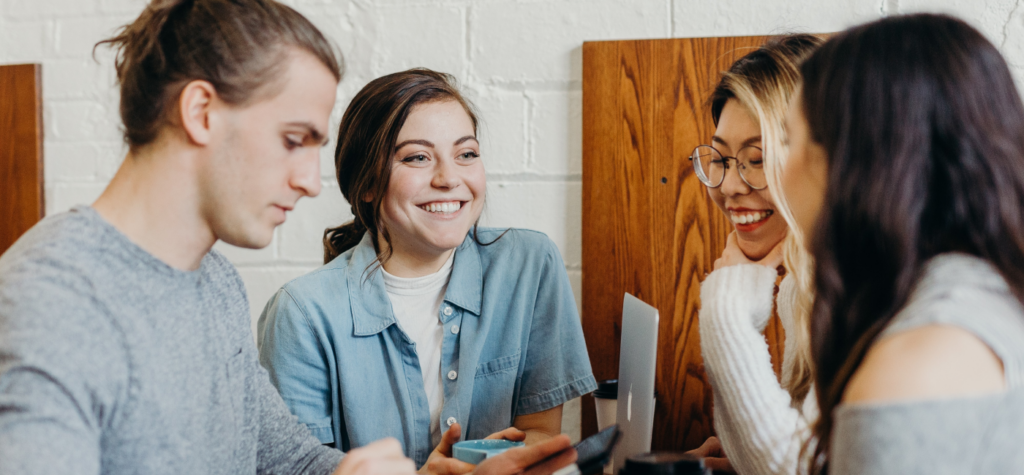 Article
Stats to make marketers dream of mobile apps for their brands
Without a doubt, mobile apps still offer lots of potential for brands. But according to…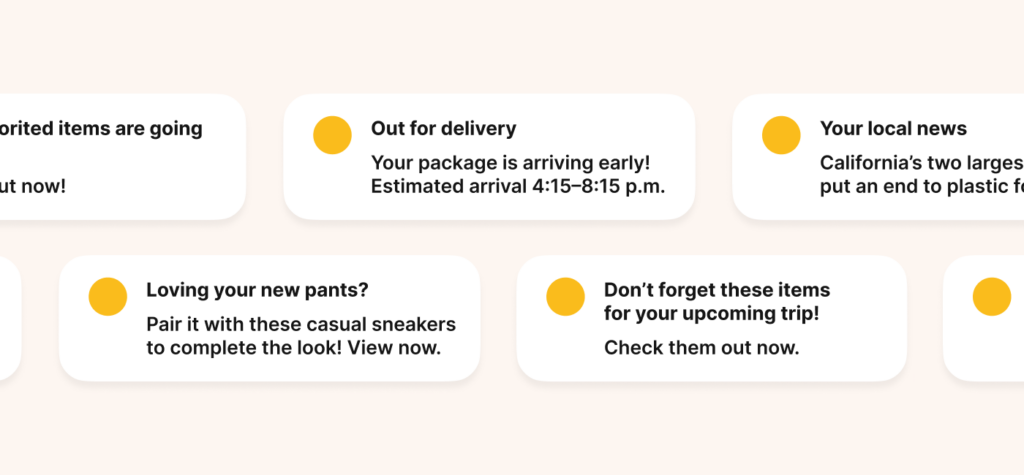 Article
5 unique ways marketers are using push notifications
While some marketers are dabbling in using all three mobile app messaging types with great…