Return to All Resources
Empathy for the holidays: Why personalization matters in marketing
10 Minute Read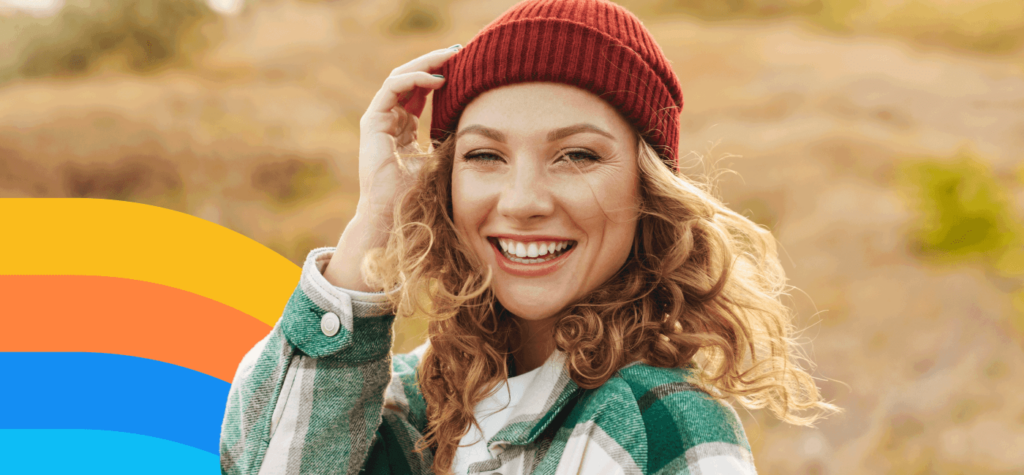 There's no denying that data-informed messaging is a powerful strategy for extending the reach of a brand. Add to that the availability of tools that combine data with personalization across audience segments — tools that help you create, manage, analyze, and optimize your brand's messaging — and you broaden that reach exponentially, increasing opportunities to convert the curious to the committed.
At the center of it all is your customer: a living, breathing, thinking, and feeling being whose power of choice can congest, if not fully cancel, the most advanced attempts to create a brand convert. Their strategy, though perhaps a bit time-consuming, comes down to a few simple actions, with "unsubscribe" and "opt-out" among the most powerful.
That's because, for all of the technical sophistication that brands have at their disposal, it's easy to get lost in the data — the touch points, the segmentation, the testing, and optimization — losing sight of the human represented by myriad data points. That seemingly simple (and perhaps obvious) fact — that there's a human on the other end of those messages — is an especially important consideration as you ramp up your holiday marketing strategies, as well as marketing for other milestone life events.
Whether Mother's Day, Veteran's Day, a wedding, or a funeral, how might brands show more empathy to those who might be unintentionally triggered by messaging sent to recognize an upcoming holiday or acknowledge a life event? How can you use the power of data and personalization to show more empathy during the holidays — or in any season of life — in ways that matter? How do you hit the right tone? And what brands are doing it right?
Empathy: more than a buzzword
Here's how Oxford Languages defines empathy: "[Empathy is] the ability to understand and share the feelings of another." Look beyond that definition and you'll find that empathy is key to developing emotional intelligence and practicing active listening — so-called soft skills that are essential to communicating effectively.
In product design, empathy is the first among the five phases of the design thinking framework. According to the Interaction Design Foundation, "Empathy is crucial to a human-centered design process such as design thinking because it allows you to set aside your own assumptions about the world and gain real insight into users and their needs."
And then there's empathy-based marketing, which the Marketing Insider Group says, "involves seeing through the eyes of your customers."
With the power of the tools you use to craft and disseminate your messaging strategies at your fingertips comes a responsibility to your audience to ensure that your approach to empathy is genuine and customer-centric.
That means if your work influences things like seasonal email and other messaging touch points, you should ensure that those touch points are sensitive to the individual needs of those who receive them while considering — and avoiding — the potential harm that messaging can cause the recipient.
The personalization paradox: How personal is too personal?
Let's return to Oxford Languages again, this time for a definition of personalization: "[Personalization is] the action of designing or producing something to meet someone's individual requirements."
From a product and design standpoint, the Oxford Language definition is pretty close to one included in an online glossary maintained by Chisel, an online app that provides tools for product managers: "Personalizing is the act of creating individualized experiences for your customers."
And similarly, from a marketing standpoint, there's this definition of personalization from Instapage: "Marketing personalization… is the practice of using data to deliver brand messages targeted to an individual prospect."
Just as with empathy-based marketing, having access to robust datasets and knowing how to analyze that data to create customer-centric (a.k.a. personalized) experiences presents marketers with the challenge of doing so in a way that finds a balance between tailored messaging that converts and invasive messaging that's potentially upsetting.
Empathy and personalization: better together
Approaching the powerful combination of data and personalization with empathy asks you to consider how such an approach can put the 'personal' back into personalization. That's because oftentimes, data alone doesn't tell the entire story.
Here's an example: Data collected and analyzed by a healthcare brand might identify recently married individuals of a certain age as appropriate targets for family planning or maternity messaging. But if that couple has learned they're unable to conceive children — or worse, recently lost a child — chances are they'd rather not receive messaging of this nature.
In other words, using data to personalize experiences with empathy can help you avoid unintended consequences that end up alienating customers and causing them to opt-out of all messaging, especially during the holidays, and when acknowledging other life events.
As you embark on the journey of empathetic marketing and personalization, there is one other important thing to consider when developing your approach: sincerity and genuineness. This quote from the Harvard Business Review says it best: "Being truly empathetic means being genuine… [a]uthentic empathy begets authentic connections between brands and customers."
More on Cordial:
Emulating empathy in marketing: some case studies on holiday opt-outs
Capterra, a website that offers reviews to help companies compare software options, recently conducted a survey of 839 consumers to gather information about the impact of opting out of holiday emails. In summarizing survey findings, Capterra writes, "In the world of email marketing, consent matters. Offering an easy unsubscribe option allows consumers to remove themselves from email lists and take control of the messages they want or don't want."
Here are a few examples of companies and brands that have implemented holiday opt-out messaging strategies:
1. Nimble: tech for good
Nimble offers "thoughtful technology, made from sustainable materials." Their products include portable chargers, phone cases, charging cases, and more.
Today, Nimble products are available at major retailers that include Target, T-mobile, and Verizon. But when the company was founded (2018), you may have come across the brand's ads on social media sites offering a coupon towards a future purchase if you shared your email address. As a marketer and a consumer, you know what happened next: the inbox influx of messaging designed to encourage clicks and conversions.
Now, imagine it's late spring and you're about to launch seasonal content to encourage shopping for "dads and grads" — a perfect demographic for Nimble products. But before you launch your perfectly crafted campaign, you first send out an email message with the following subject line: "In Advance of Father's Day Emails."
As it turns out, a Nimble employee shared that receiving a deluge of marketing emails around Father's Day was both difficult and triggering and wondered how similarly themed emails might impact customers. What could the brand do to avoid causing pain, while maintaining a healthy database of current and potential customers?
Rather than offer an all-or-nothing opt-out, the company took a different approach: In just a few words, they sent an email acknowledging that Father's Day might be a sensitive time for some and offered a way to opt-out of receiving Father's Day-specific emails — something that they offered for Mother's Day messaging as well.
This approach empowered Nimble's consumers by giving them options in the first place, and by allowing them to engage with the company in ways that were meaningful and not harmful.
2. Etsy
On its About page, Etsy, the popular online marketplace for those in search of unique one-of-a-kind items and vintage wares, you'll find the words "Keep Commerce Human." As it turns out, those words are more than just an empty promise. According to the site: "In a time of increasing automation, it's our mission to keep human connection at the heart of commerce."
The promise of "keeping human connection at the heart of commerce" might seem like a lofty goal. However, in 2021, the company took that promise to heart. According to the news website Axios, "Etsy lets people opt out of Valentine's Day emails and offers as well as marketing around Mother's Day and Father's Day."
Ryan Scott, Etsy's chief marketing officer, provided this insight into the company's decision to the Wall Street Journal: "For those who are potentially grieving a loved one, struggling with mental health or have strained family relations, seeing constant reminders can make it even more difficult."
Again, offering consumers to opt-out of potentially triggering messaging helps brands read the virtual room and avoid alienating customers, empowering them to choose what types of messaging they want, and which types they want to avoid.
3. The Thoughtful Marketing community
Bloom & Wild, a popular UK-based online florist, joined the holiday opt-out movement back in 2019 and offered customers the option to skip emails related to that country's Mothering Sunday, a centuries-old celebration rooted in honoring a church where one was baptized that later evolved into a celebration of moms.
The company's opt-out email garnered the attention of the press, and eventually led to the creation of the Thoughtful Marketing community, a cohort of some 150 brands who have pledged to make marketing "a little more thoughtful."
To join, brands agree to take the following three steps:
Set up opt-out emails.

Talk to their opted-out audience.
Sign up to commit to an opt-out campaign.
Obviously, each of those steps requires additional work to fully implement. Yet internationally known brands like Calm, Naked Wines, Papier, and many others have taken the pledge and implemented steps to avoid sending holiday messaging that could be upsetting to their customers.
When it comes to empathy in marketing, the proof is in the data.
 If you're still wondering if empathy-based marketing and personalization is an effective strategy worth implementing as part of your holiday messaging strategies, consider these metrics from a recent Capterra survey:
91% of consumers said they feel "very" or "somewhat positive" about holiday email opt-outs and give those brands high marks for empathy.

81% said they are "extremely"or "somewhat" likely to purchase from a brand that offers them opt-out options.
71% said they would be more likely to read and pay attention to a brand's holiday opt-out message if it's personally relevant.
So what do you need to do next? Harvard Business Review recommends the following:
Keeping your ear to the ground by constantly tracking and understanding your customer's "wants, needs, and pain points."
Give customers the power to choose how they interact with your brand around any holidays or life events that may trigger sadness or pain.
Set a tone of authenticity with visuals to avoid appearing "shallow or phony."
Once you've followed these steps, be sure to track and collect data that will help you optimize your holiday opt-out messaging strategies in the coming seasons.
Be more empathetic with personalized messaging.
Empathy and kindness may start with your intent, but delivering on your promise requires getting to know each of your customers and following through with a more personal experience. With Cordial, your brand can leverage real-time personalization at scale to send a better message to each of your customers — via email, MMS, SMS, push notifications, and mobile app messaging. Learn more from our team today.
Picked For You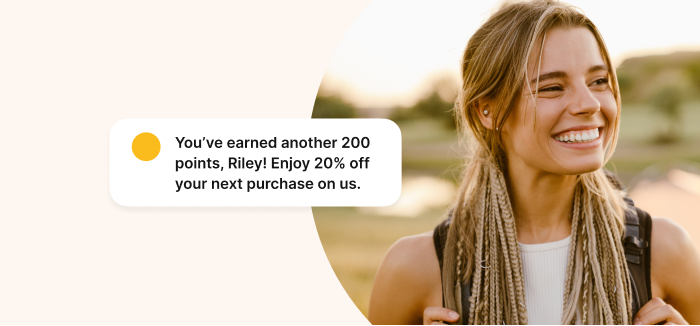 Article
Which customer loyalty programs do consumers consider the best?
As part of our research on the customer mindset, we surveyed U.S. consumers on more…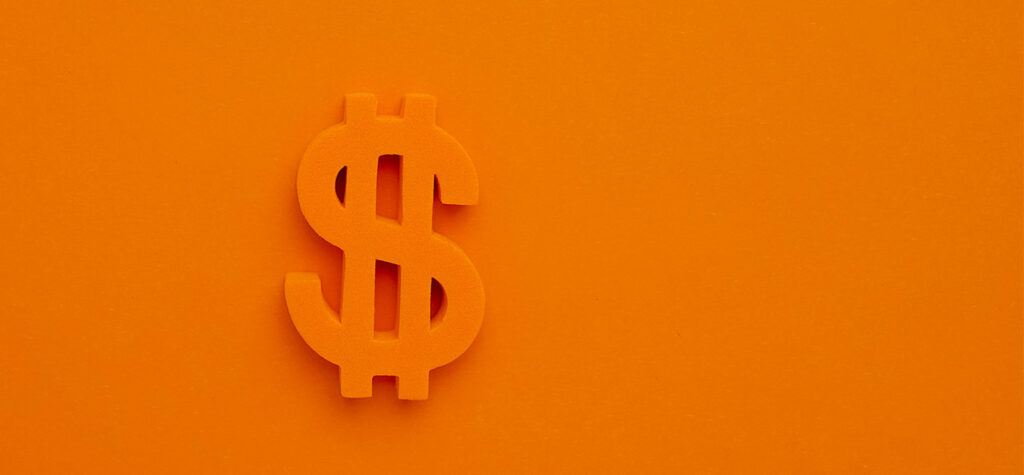 Article
5 top messaging tips to win more revenue on Black Friday
Most commerce businesses will see Black Friday — the day after Thanksgiving in the U.S….