Return to All Resources
How retailers are connecting the metaverse to the real world and revenue
8 Minute Read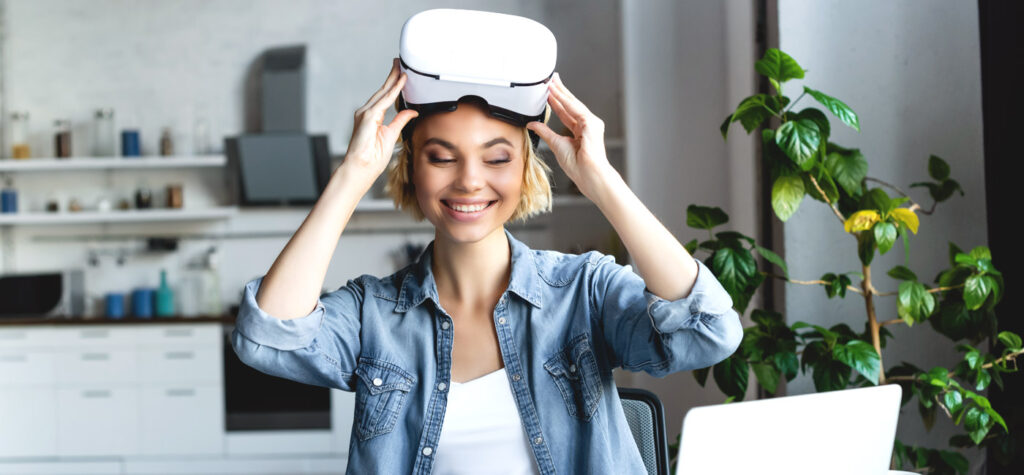 Ah, the metaverse. There's that buzzword again.
What is it? And where do you find it?
Some consumers might have those exact questions. A Piper Sandler survey of 7,100 U.S. teenagers from April found that 48% said they are unsure of or not interested in the metaverse. Even more, a September report from Wunderman Thompson Intelligence found that only 38% of global consumers were familiar with the concept.
Whatever it is, retailers are diving head first into it — and there are plenty of users watching.
Companies across the industry are increasingly holding activations on platforms deemed to be part of the metaverse. Definitions of what the metaverse actually is (or is meant to be) can vary, but generally, it is a virtually immersive version of the internet. Roblox, Decentraland and Sandbox are all spaces retailers are exploring to tap into the metaverse, even if they aren't as interoperable as some want them to be at the moment.
Roblox may be one of the biggest platforms with 58.8 million daily active users, a 24% increase from a year ago, according to its latest earnings report. The platform is resonating with younger users as well: As of Q2, 24.2 million daily active users were under the age of 13, according to Statista.
With that age group destined to gain buying power over the next decade, it's no wonder retailers are trying to reach them where they are.
Companies from Gucci to Walmart to Gap have launched activations on Roblox, ranging from well-designed virtual pop-up stores to interactive games.
But is the metaverse just a virtual billboard for brands, or is there a way to connect real-world merchandise and revenue to it? Here's a look at how some retailers are using the space for tangible benefits.
'Consumers continue to prioritize physical interactions'
Beyond developing aesthetically pleasing activations in the space, retailers have started to incentivize benefits such as real-world apparel collections, discounts and loyalty perks to it.
Accessories retailer Claire's launched ShimmerVille in Roblox last month, with a focus on self-expression using virtual accessories that are also sold in its real brick-and-mortar stores. Victoria's Secret's youthful sub-brand Happy Nation collaborated with Roblox in June by launching a virtual obstacle course, where users could help donate actual pairs of underwear from the brand to Undies for Everyone, as well as view the latest capsule collection. Ralph Lauren announced a clothing capsule for players on the gaming platform Fortnite earlier this month, which is tied to a physical clothing collection with a limited edition version of the brand's iconic logo.
These brands could be clued into what's important for consumers when it comes to virtual worlds, according to Forrester data. In a survey from April, Forrester asked more than 1,500 adults to rank what mattered most to them when considering visiting a metaverse space. Behind respecting data and privacy, U.S. respondents indicated that "receiving an offer/discount/coupon on physical products from the brand" was the second most important considering factor.
In April, restaurant chain Chipotle even released a burrito-making interactive game within Roblox that yielded users in-game Burrito Bucks which could be exchanged for real-world entree codes.
"The whole point here is that out of a list of maybe 10 things, the top four were all related to physical environments," Mike Proulx, vice president and research director at Forrester, said. "What this tells us is that consumers continue to prioritize physical interactions over immersive or virtual interactions. Where the space becomes interesting is when it becomes more of a hybrid."
Deloitte's Digital Principal Kevin Rose would agree that there is a lot of potential in connecting more tangible benefits with the metaverse. The space can also be great for product testing, according to Rose.
"If you think about the way you had to really test products in the past, the only real way to test features and attributes of many products was to develop a batch of those products and get them out to market, which is expensive," Rose said. "But the ability to launch that from a digital perspective … allows you to do things that scale in a much cheaper way."
Definitions of what the metaverse is and could be may differ, but Deloitte sees a hybrid environment as the more likely case in the future, meeting somewhere between fully immersive day-to-day life and augmented physical interactions.
Justin Hochberg, CEO and co-founder of Virtual Brand Group — the company that worked with Forever 21 to launch its Shop City on Roblox — agrees that product testing is a helpful way to use environments like Roblox, where dressing up avatars is a fundamental part of the experience.
"What about things that really are not part of your product category, but really could be if time and money were no object?" Hochberg said. "In the metaverse, I can create a race car as quickly as I can create a T-shirt … That is the power of using the metaverse as a virtual research and development lab. And we're doing all of that to great success."
What about an immediate ROI?
Whether or not these virtual worlds can bring in real revenue for brands in the near term is less decided by experts.
Certainly, there is money being put into platforms like Roblox. In its most recent earnings report, the virtual world showed revenue was at $517.7 million, up 2% year over year.
The metaverse could create $5 trillion in impact by 2030, according to a McKinsey estimate from June. The report said the metaverse would have a $2 trillion to $2.6 trillion market impact on e-commerce. And in March, Citi estimated the addressable market for the metaverse could reach between $8 trillion and $13 trillion by 2030.
But can brands see more immediate returns on their investments?
For Forrester's Proulx, he sees it as more of a space to learn and test out at the moment, where brands can focus on garnering the attention of new audiences.
"In only rare circumstances is the brand going to see a monetizable return on investment," Proulx said. "We're bullish on testing and learning. But temper both your expectations and your investments in the metaverse… If you promise your CEO that there will suddenly be a 2% increase in revenue, that's just not going to happen today. That's not to say that it can't or won't happen in the future. But today, it's just way too nascent."
And Hochberg thinks the metaverse as it exists right now could be useful beyond marketing for brands.
"I think that is one of the biggest myths that is hurting the metaverse right now, is that it's just for marketing," Hochberg said. "In general, I think that that is a faulty assumption … What you're telling me is that you've gone into a world that has no physical constraints, where you can create anything, engage people in any way and the only thing you're doing is creating a more sophisticated Time Square billboard?"
Hochberg looks to his work with Forever 21 as proof of the revenue possibilities on Roblox.
When someone searches Forever 21 on the publicly available Roblox Avatar Shop, the top rows of results are all virtual avatar accessories and apparel, all sold by the retailer. These items are available for purchase using Robux currency (which is purchased with actual money) and can generate real-life revenue for the sellers. Thousands of black Forever 21 beanies sell on Roblox every day, according to Hochberg.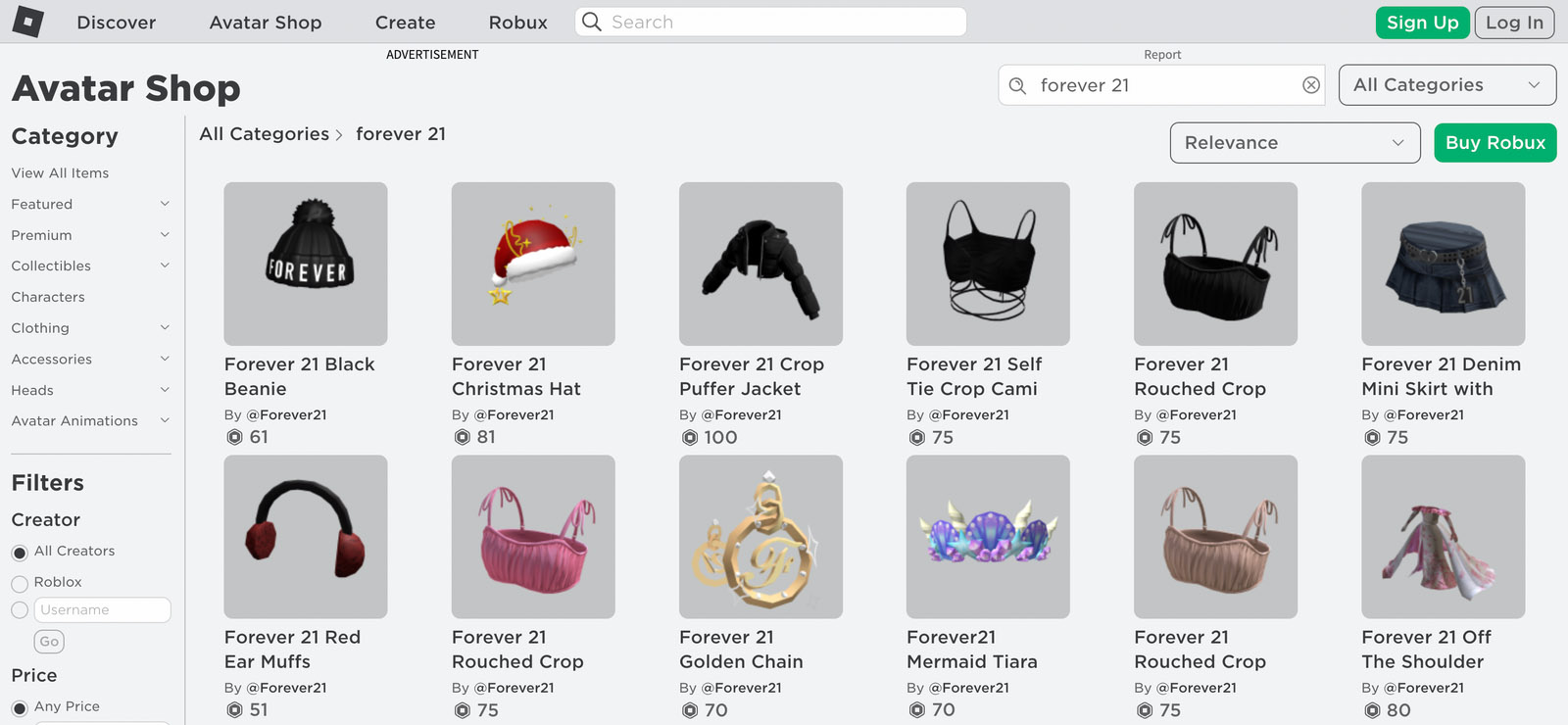 Not all brands on Roblox are opting to sell their own virtual goods. When searching for other brands who have held activations in the space, such as Nike or Gap, the top results are items designed and sold by individual creators rather than the brands themselves.
But whether or not profits can come from the metaverse immediately or in the future, many agree that the concept itself has lasting power, regardless of what it ends up looking like.
"Even though it seems like that hype cycle [around the metaverse] has ended, I would actually say that companies are probably as invested and as focused now as they've ever been in the last six months and I think that's going to continue," Rose said. "I think the reality of this is that these technologies are going to change our lives. This is here to stay. There are those people who thought that the internet was just a hype cycle … And I think this is going to have a similar impact."
This article was written by Dani James from Retail Dive and was legally licensed through the Industry Dive Content Marketplace. Please direct all licensing questions to legal@industrydive.com.
Picked For You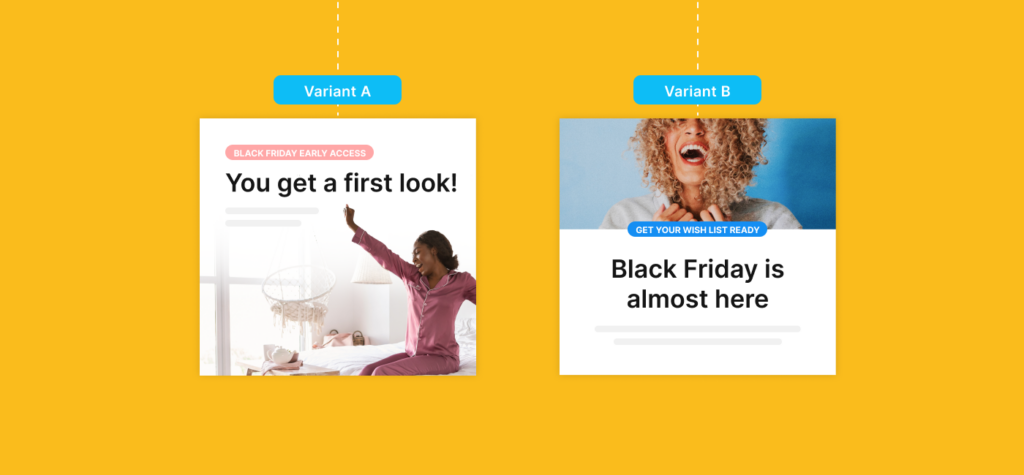 Article
How to effectively leverage experimentation in your marketing campaigns
Running a successful cross-channel marketing program requires more than just publishing content across your various…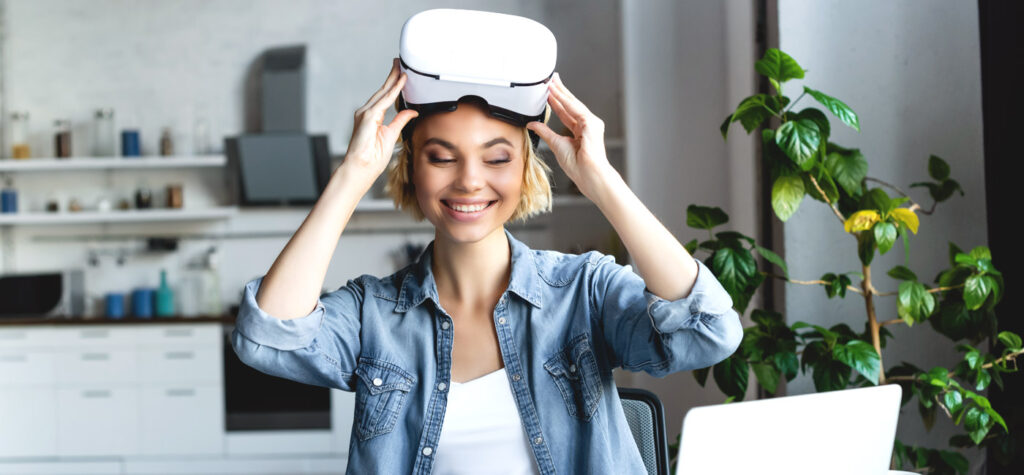 Article
How retailers are connecting the metaverse to the real world and revenue
Ah, the metaverse. There's that buzzword again. What is it? And where do you find…