Return to All Resources
5 trends that will impact the future of mobile apps for brands
7 Minute Read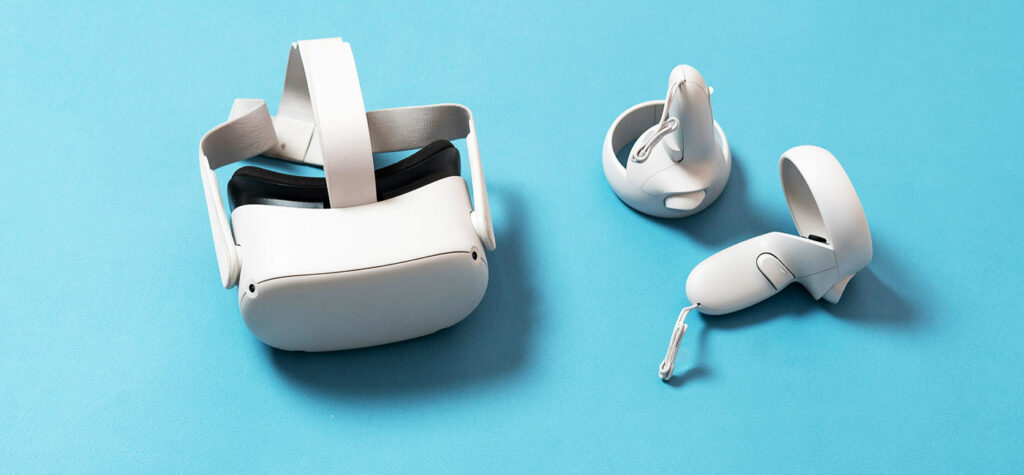 By 2025, retail sales via mobile commerce will increase 67% and account for more than 10% of total retail sales in the U.S. — pulling in more than triple the revenue of pre-pandemic levels in 2019. (Source: eMarketer 2021) 
As a marketer, you already know mobile commerce is booming. But did you know mobile apps are driving the surge? Long gone are the clunky apps that drove people back to the loose familiarity of mobile web pages. Now consumers want and expect more within personalized experiences.
In fact, our 2022 Customer Engagement Study revealed that 76% of shoppers prefer branded apps over mobile websites when stores offer them. So if anything, mobile app trends should be top of mind if you want to keep ahead.
And if you're a really good marketer,  you know that any innovation or trend can be tied to revenue, if implemented correctly. So here are several top shifts that could impact your strategy, especially if you're already up to speed on the latest mobile apps stats that make marketers drool.
Trends driving the future of mobile apps
1. Transition to 5G networks and devices will unlock app potential.
Although experts might argue whether or not we've hit peak smartphone saturation, no one doubts the rise of 5G service is accelerating mobile app innovation and usage. 
With faster data speeds, better connectivity, and lower latency, 5G networks empower mobile app developers to create new features without having to worry as much about performance issues. And on the user-experience front, faster performance coupled with more cutting-edge design and functionality only translates into higher usage and retention. So the impact of 5G cannot be overstated.
And the transformation has only just begun. According to 5G Americas, the number of worldwide 5G connections is expected to more than triple from 1.3 billion in 2022 to 4.5 billion in 2026. And as activations of 5G-capable devices increase and 5G coverage expands, 68% of total connections in the U.S. and 40% of total connections in Europe will be on 5G networks by 2025 (Source: GSM Association).
2. Augmented reality will accelerate excitement and revenue.
Fortunately for marketers, augmented reality (AR) can go far beyond the Pokémon Go antics and TikTok bunny-ear filters that introduced the technology to the masses. Recent major leaps in connectivity and performance have turned AR from a curiosity into a practical everyday application. 
With retailers like Warby Parker leading the pack with their brilliant app integrating Virtual Try-On eyeglasses, consumers are becoming more attuned to the technology — and marketers are paying attention, especially retailers. Although today applications like IKEA Place and interior decor apps for your home have become commonplace, AR has only just begun.
Here are just a few other current mobile AR applications:
3. Wearables will fuel a new era of personal data.
With smart watches, fitness trackers, and an explosion of wearable tech, consumers cannot get enough of integrating smart tech into every aspect of their lives. We're not quite bionic yet, but according to Statista the number of connected wearable devices will reach 1 billion in 2022, up from 722 million in 2019. So marketers cannot ignore their impact.
Although wearables often have tiny, minimalist screens, if any at all, the real impact is on the integrated apps they connect to on consumers' other devices — because it's all about the real-time personal data wearables provide. For example, real-time health metrics are still an untapped boon to many health and fitness brands — and apps can't feed on them fast enough.
Here are just a few apps designed for wearables:
4. Biometrics will continue to improve security and personalization.
Although facial recognition still has shortcomings, we can only imagine that in time the technology will catch up and far exceed the trained eye of any human. And as a whole, the field of biometrics is promising in the field of security — and one day they might eliminate the need for passwords, IDs, and passports altogether (well, we can hope). Even the American Bar Association has weighed in on their use because of their potentially huge impact. 
And they're not just relegated to banking, security and surveillance. Social media apps also are innovating with biometrics. For instance, Instagram partnered with Yoti, an age-verification specialist company, to create a feature where users can upload a selfie that technology then scans to estimate age based on facial features (source: Mobile World Live). So the heat is on.
But biometrics are not limited to our faces or fingerprints. Even when you holler at Siri or Alexa, your voice can be used as a biometric. Your speech patterns, gait of walking, posture patterns, and even your typing speed variations can be used as behavioral biometrics as well.
In the future, virtual assistants will be listening and watching, too. They will not only listen to what you say but how you say it, and not just what you do but how you do it — to determine your mood, interest, intent, health or alertness.  And understanding that how will lean on biometrics.
Innovators are also exploring other biometric technology we might more closely associate with sci-fi movies, such as iris scans, emotion interpreters, motion tracking, and even breath biometrics (far more advanced than breathalyzers used to determine intoxication today). And biometrics just don't apply to humans, as they can be applied to plants and animals as well. Imagine using the same tech to identify a lost pet or to recognize when a particular bark or meow is a sign of illness.
Although biometrics still have a long way to go beyond fingerprint scanning — and Siri is far from being psychic — here are a few apps using biometrics:
5. Foldable screens will create new devices and app behaviors.
When the iPhone launched as a tiny slick brick more than a decade ago, there was only one way for mobile screens to go: bigger, bigger, and bigger. But, of course, our pockets are only so spacious, and we can only fit so much in the palm of our hands. So the entry of foldable mobile screens into the market offers a new wave of behaviors for interacting with our devices we don't fully understand yet — and no one yet knows how fast they might take off.
Nonetheless, foldable screens not only can double the screen size of our favorite pocketable devices, but they also can open up an entirely new interaction with the screen with two or more visual planes — that could affect the design and messaging in an app, among many other UI-based decisions.
Will people interact with them like opening a book, or more like an old flip phone? Could a device be purely a screen on both sides, like a digital piece of paper? Could we see folded digital menus on our tables at restaurants? The possibilities are not yet known, but it doesn't mean creative minds — and marketers — aren't thinking of them.
Here are a few industry takes on foldable screens:
And the biggest mobile app trend of all is unleashing real-time customer data.
When it really comes down to it, most of the trends making impacts on the future of mobile apps rely on one thing more than any other: real-time data. So to align your app for the future, no matter your industry or use cases, you can only make the most of customer data by:
Getting and applying it faster
Using it in more innovative ways
Tracking every moment in the moment
Making experiences unique to the individual
Discovering new behaviors at every turn
And where do you start as a marketer? With a next-generation customer data platform like Cordial.
Lift customer engagement with real-time personalization more than 250% by sending personal, relevant, and intelligent messages across email, SMS, and mobile apps. Request a demo today.
Picked For You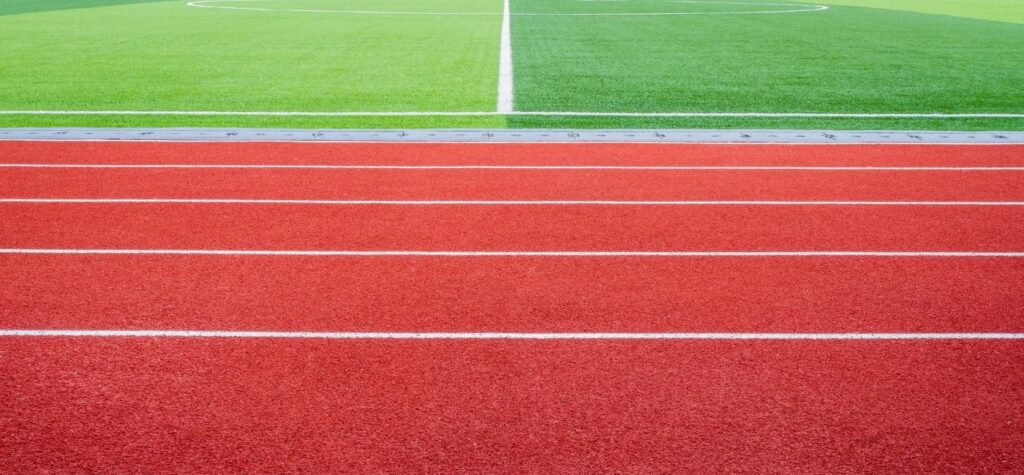 Article
Link tracking 101: why retailers need attribution and where to begin
With each passing year, the retail industry becomes more and more competitive. New digital natives…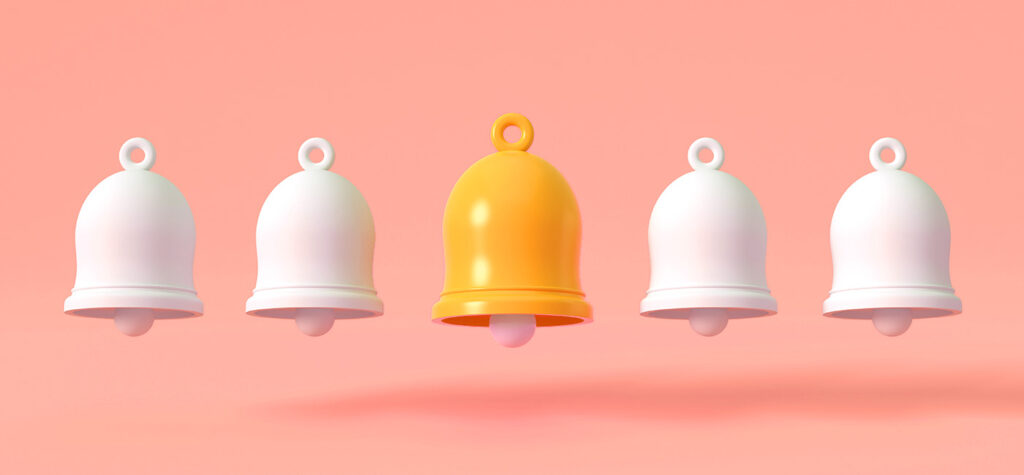 Article
Intro to push notifications
Marketing campaigns are everywhere, from billboards to television ads to snail mail. While email used…