Return to All Resources
How to align consumer messaging with your brand vision
10 Minute Read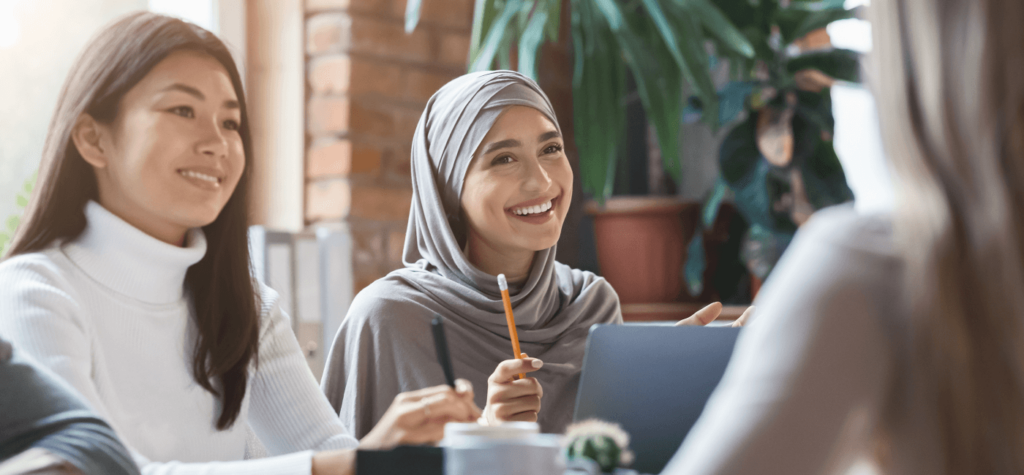 You know your business like the back of your hand, or at least you think you do. Beyond your elevator speech, how well can you explain your vision for your brand to a random stranger… or can you? Knowing your brand's vision and mission statement is critical to creating an effective messaging strategy across all marketing channels.
At Cordial, it's something we spend a lot of time thinking about since we help brands manage customer data and send real-time, personalized messages via email, SMS, MMS, push notifications, and in-app messages. We want to help brands get it right every single time.
What is a vision statement?
A vision statement is a brand's declaration of its intention for the future. Part roadmap, part inspiration, part declaration of goals, a vision statement often builds on successes to date. Your vision is your why.
Why do you exist as a business? Answer that and you've found your vision statement.
The most successful vision statements often have a very long-term goal or series of goals in mind. Don't expect to update your vision statement every year, but rather anticipate using it for at least five years.
Your vision statement can be extremely specific to your industry and depending what it reveals, not for public consumption.
A vision statement is not a tagline. It doesn't have to be cute or cool, but rather should encompass your overall vision for your impact on business or even the world.
What is a mission statement?
A mission statement is a bite-sized statement that can be a single sentence or short paragraph explaining the reason your business exists. The language should be easy to read and understand. Your mission is what you do to fulfil your vision.
What do you do as a business? Answer that and you've found your mission statement.
A mission statement isn't the time for flowery or effusive language. Go for a stripped-down version rather than the one with details.
A mission statement is inclusive in its own way; how do you serve society or your specific clientele? Share that in your mission statement if possible.
Why does your vision and mission matter in messaging?
Now that you understand the importance of your vision statement and mission statement, it's time to put them to work.
Share your mission and vision to make them effective. Internal marketing messages work some of the time but not when it comes to vision statements or mission statements.
Remember to lead with your vision and follow with your mission, not the other way around.
Reinforce the messaging with your team so that they're comfortable sharing your messaging.
Polish your vision statement and mission statement so that you have messaging you're proud of and proud to share.
Draft an internal document fully explaining your vision and mission statements. Remind staffers why it's critical to keep this information close at hand.
Fine-tune your social media messaging to always reflect your vision statement and mission statement.
Examples of vision and mission statements in action in brand messaging
If you've ever wondered why you respond to some brands more than others, it often goes beyond their products or offerings. When a brand captures what they sell with what they believe, they invite potential consumers to share the positive feelings the brand offerings evince in users. Here are some examples to consider.
Fashion and apparel brands
How important are the labels on your clothing to you? Do you seek out some brands while rejecting others? We all do. From product descriptions to color descriptions, fashion and apparel retail brands infuse their vision and messaging into all of their messaging. Below are a few brands we feel are great examples of brand messaging in action. We especially like the way they clearly show alignment with their vision/mission statements.
Toms Shoes
Vision statement: "We're in business to improve lives."
Mission statement: To take "the responsibility of providing for the comfort of children in impoverished regions worldwide."
Messaging in action: For every purchase made, Toms Shoes donates a pair of shoes. Moving beyond that, the brand invests one-third of all profits for "grassroots good" including cash grants, community partnerships, eco initiatives, and a goal of "diversity, equity, inclusion and anti-racism."
Life is Good
Vision statement: "Optimism is for everyone."
Mission statement: "To spread the power of optimism"
Messaging in action: Life is Good is a brand based on the idea that every moment is worth celebrating. They created the Playmaker Project to create programs to help early childhood professionals better serve and interact with kids from challenging backgrounds: "We harness the power of optimism to create healing, life-changing relationships for kids in need."
Warby Parker
Vision statement: "We want to demonstrate that a business can scale, be profitable, and do good in the world — without charging a premium for it."
Mission statement: "To inspire and impact the world with vision, purpose, and style."
Messaging in action: Warby Parker charges about $95.00 for every single pair of glasses. They're a B corporation and work with nonprofits including Vision Spring to donate a pair of glasses for each pair sold. They also purchase carbon offset credits and are committed to fair labor practices in their factories.
Beauty, health, and wellness brands
L'Oreal Paris
Vision statement: "Our objective is to be the most inclusive beauty leader and contribute to a society in which everyone can live safely, peacefully and equally."
Mission statement: "Offering all women and men worldwide the best of cosmetics innovation in terms of quality, efficacy and safety to satisfy all their desires and all their beauty needs in their infinite diversity."
Messaging in action: L'Oreal Paris is outspoken about their commitment. "Our goal is to offer each and every person around the world the best of beauty: for all skin and hair types, all genders, all identities, all cultures, all ages." To that end they discuss formulas geared to all consumers, celebrating diversity and "working to eliminate bias in algorithms."
Fenty Beauty
Vision statement: "To inspire. Makeup is there for you to have fun with."
Mission statement:  "Create amazing products that really work, that are easy to use, and everyone can get in on."
Messaging in action: Fenty is a gender-inclusive line with a wide range of formulations and colors including 50 foundations shades.
Fitbit
Vision statement: "Fitbit is dedicated to helping people lead healthier, more active lives. "
Mission statement: "To empower and inspire you to live a healthier, more active life. We design products and experiences that fit seamlessly into your life so you can achieve your health and fitness goals, whatever they may be."
Messaging in action: Fitbit's innovative designs and products live up to their messaging "While health can be serious business, we feel it doesn't have to be. We believe you're more likely to reach your goals if you're encouraged to have fun."
Travel and hospitality brands
Jetblue
Vision statement: "Continual emphasis on providing competitive rates for customers for all of our destinations"
Mission statement: "To inspire humanity — both in the air and on the ground. We are committed to giving back in meaningful ways in the communities we serve and to inspire others to do the same."
Messaging in action: Jetblue is one of those brands that seems intent on mastering the art of consistency. Their pricing is impressive as is their deep presence in multiple community initiatives.
Marriott
Vision statement: "To become the premier provider and facilitator of leisure & vacation experiences in the world."
Mission statement: "To enhance the lives of our customers by creating and enabling unsurpassed vacation and leisure experiences."
Messaging in action: Marriott manages to combine sameness with unbelievably unique experiences. They elevate consistency and customer appreciation to an art form.
In-N-Out Burger
Vision statement: ""We are committed to assist all communities in our marketplace to become stronger, safer and better places to live."
Mission statement: "Give customers the freshest, highest quality foods you can buy and provide them with friendly service in a sparkling clean environment."
Messaging in action: In-N-Out is deeply rooted and deeply committed to the communities it serves. In addition to striving for diversity, the brand has facilitated multiple donations and fundraising opportunities.
Home and lifestyle brands
Lion Brand Yarn
Vision statement: "Creating a More Colorful, Connected, Comforting & Caring World."
Mission statement: "To spread warmth, comfort, and inspiration to the world by providing products and social engagement that promote the joy of knitting, crocheting, and weaving."
Messaging in action: Richard Ezra, Chief Marketing Officer, Lion Brand Yarn, told Cordial the brand's mission "resonates with our core makers," specifically with regards to "the mental health benefits associated with the craft of knitting and crocheting."
Costa Farms
Vision statement: "To be a lean, green growing machine dedicated to enriching the world by bringing plants into everyone's life."
Mission statement: "It's our goal to make beautiful, healthy plants attainable to everyone, everywhere, whether they're a plant enthusiast or have yet to uncover their green thumb."
Messaging in action: "Because we want to make the world a better place and believe plants are an important aspect of that, it's important to embed education in our messaging," said Maria Carrasquillo, Vice President of Marketing & Ecommerce, Costa Farms. "Everyone on our team takes that to heart when creating messaging for the end consumer. And that's why we launched our first campaign under the banner 'All Thumbs Are Green' — because we want to empower consumers to try growing plants and embrace their relationships with their plants."
ZLINE Kitchen and Bath
Vision statement: "Making attainable luxury sustainable."
Mission statement: "We're committed to providing the experience of attainable luxury with a premier selection of high-end appliances offered at an exceptional price point. Through our innovative designs and unparalleled quality, our goal is to deliver an elevated, luxurious experience in the center of every customer's home."
Messaging in action: As of 2022, ZLINE made a commitment to increase sustainability efforts and set an example in the industry. That includes packaging material reduction, unused and damaged metal recycling, and seeking Energy-Star certification on as many products as possible. ZLINE also committed to making their home state of Lake Tahoe a better place with community initiatives "with the ultimate goal of bettering the environment."
Five mantras to follow when striving for better brand messaging
Whenever possible, try to send a better message — not just another message. So put yourself in the mindset and space of your customer. Here are five important mantras to consider whenever you're aligning messaging with your brand vision and mission. Follow the links to listen to curated inspirational talks for each:

Express your brand more authentically with personalized messaging.
Live up to your brand's vision and activate your mission with personalized messaging that connects with each of your customers, donors, readers, and fans. With Cordial, your brand can leverage real-time personalization at scale to send a better message to each of your customers — via email, MMS, SMS, push notifications, and mobile app messaging. Learn more from our team today.
Picked For You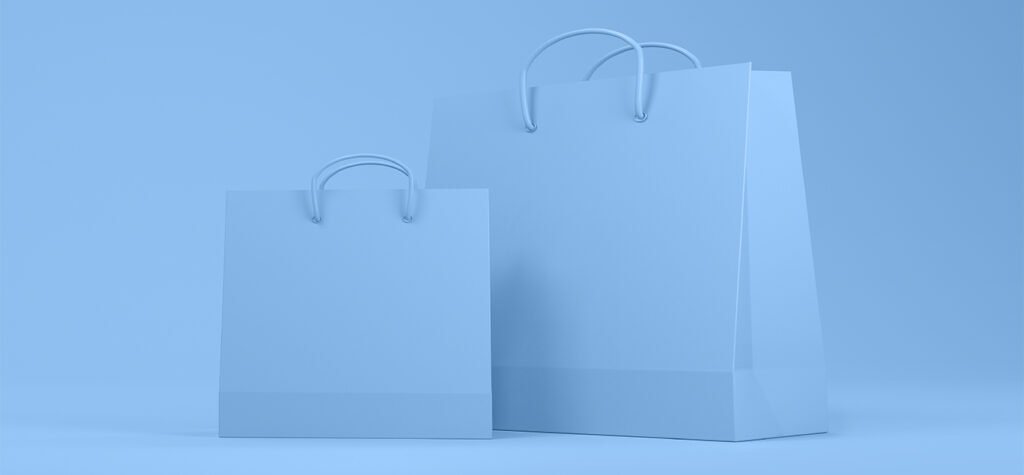 Article
Q&A featuring Forrester: The powerful benefits of customer-obsession
It's become the norm to throw around specific phrases that hold tremendous weight to the…

Article
What can marketers learn from previous recessions?
Whatever you do, don't call it a recession. There are certain words that almost always…