Return to All Resources
How to personalize your lifecycle marketing
11 Minute Read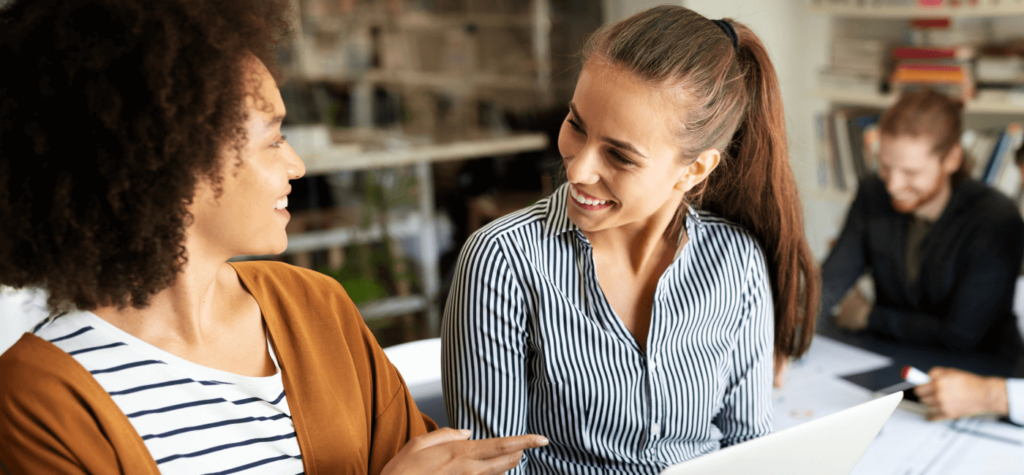 Sophisticated marketing starts by understanding how your customers buy your product.
It's built around the customer lifecycle. First, a person becomes aware of your product. Then they consider and evaluate it, and — if you're lucky — they decide to buy it. If your customers are happy with your product, they'll keep buying it or maintain your subscription. And if you're really fortunate, they might even refer their friends.
Each stage of the customer lifecycle can be targeted with specific messages designed to draw customers through the lifecycle. And if you want to supercharge those messages, personalize them with customer data.
What is lifecycle marketing?
Lifecycle marketing is an approach to marketing that targets marketing messages at customers in their specific stage of the customer lifecycle—awareness, consideration, conversion, retention, or advocacy. The goal of lifecycle marketing is to bring customers through the customer lifecycle, one stage at a time.
Different messages land with your customers at different times. Customer lifecycle marketing aims to target messages so that your customers get the information, reminder, or prompt they need when they need it. Real-time customer data gives you the power to personalize your marketing messages and nail your timing.
Customer lifecycle stages
There are many ways to chop up the customer lifecycle, but our favorite model has the following five marketing lifestyle stages:
Awareness — At this stage, customers become aware of your company and products. It's the top of the funnel, and your marketing goal is to generate interest and knowledge about what you're selling.
Consideration — Once a potential customer knows your product exists, they can evaluate whether it's a good fit for them. Here, your marketing goal is to describe the benefits of your product, show its value, and encourage them to make the purchase.
Conversion — Once they decide to buy, your job is to facilitate the transaction. Here, you want to send messages that remind them to complete the transaction and remove any barriers that might obstruct a sale.
Retention — Ultimately, you want customers to stick around for the long haul. Retention is about creating repeat purchases or ensuring that customers continue to subscribe. Marketing messages for this stage nurture engagement and demonstrate the value of your products.
Advocacy — Finally, some of your customers may fall in love with your products and brand. Your goal is to find those potential ambassadors and encourage them to provide positive reviews or give you referrals.
How can first-party data personalize your lifecycle marketing stages?
The trick to sending targeted messages to customers at the right lifecycle stage is data and personalization. Do that by collecting zero- or first-party data, and then using it to send relevant messages for the stage a customer is in. Here are some ways first-party data is crucial to modern marketing personalization:
Understanding preferences. Zero- and first-party data, like purchase history, helps you understand what your customers like so you can serve them product selections that align with their tastes.
Providing context. Some data, like geographic location, helps you understand environmental factors that could be relevant to a purchase decision — things like weather, season, or local holidays.
Recognizing purchase barriers. Some data, like in-app user behavior, helps you understand barriers to making a purchase. It can help you identify cart abandonment so you can nudge customers back and complete a transaction.
Identifying advocates. Zero-party data from surveys or feedback tools can help you find your most loyal customers and ask them to provide reviews or referrals.
These are just some of the kinds of data you can use creatively to accomplish your marketing goals throughout the customer lifecycle.
Lifecycle marketing campaign examples for each stage
When used appropriately, first-party data fuels marketing personalization, increases engagement, and boosts revenue. The data can come from a number of sources, including:
Browsing behaviors
Chatbots
Customer feedback
Customer profiles
Customer support
Geolocation data
Interactive wizards
Loyalty programs
Mobile app interactions
Preference data
Purchase data
Registration forms
SMS/MMS interactions
Surveys
Website interactions
The potential campaigns you build off these data sources are essentially endless. But here are some campaigns that our clients have found especially effective.
Awareness
Personalized, real-time data gives you the power to show customers new products that they're likely to buy — or put your brand in front of new audiences.
1. Use opt-in data to send unique welcome emails.
Make a great first impression by sending personalized welcome emails using the information you collect on sign-up or registration. For example, mattress company Purple captured emails via opt-in forms on third-party vendor sites and then sent welcome email series personalized with variables from their database. This method increased their email subscriber list by 238%.
2. Use purchase history to drive new product recommendations.
A customer's previous purchases can tell you the types of products they are willing to buy. Use that data to send awareness messages targeted at relevant new product arrivals. For example, fashion retailer Revolve used purchase history to identify customers' favorite clothing items and brands. Then, they sent targeted emails when those brands had new arrivals. Those emails created a projected $11.7 million in revenue.
More on Cordial:
Consideration
Consideration campaigns are all about maximizing the perceived value of your products to your potential customers. That means highlighting benefits and reducing costs. Personalization can help you optimally highlight the value of your products for each individual customer.
1. Personalize newsletter content based on customer needs.
Email newsletters nurture customer relationships and show the value of your products. You can magnify their effectiveness by customizing content based on audience characteristics. For example, rather than sending a blanket newsletter, personalize the content based on customer web browsing, purchase history, or real-time events.
2. Personalize sales and promotions.
Use customer data to personalize sales and promotions. For example, Eddie Bauer isolated audience segments most sensitive to discounts and then issued single-use promo codes to those customers for select items. This strategy boosted conversions as well as the average order value.
3. Send price-drop emails or alerts of previously viewed products.
Price plays a critical role in customers' evaluation of a product, so let customers know when their favorite items go on sale. Paper Mart used this strategy to send trigger emails that displayed different sale items to customers, depending on what they had previously viewed. The strategy helped them secure an 8% increase in average order value.
4. Send personalized event markers.
Desire for a product changes over time, so message timing is critical. Send personalized email or SMS messages with relevant products celebrating events, like birthdays, anniversaries, or local holidays. Or, consider customized celebratory messages with relevant product suggestions after major life events like having a child, getting married, or moving homes.
More on Cordial:
Conversion
Your customer decides they're willing to buy your product — now, your goal is to make sure you facilitate that process and remove any barriers. Here are some campaigns you can use to do that.
1. Leverage cart abandonment messages.
One barrier to purchase is distraction — online shoppers get sidetracked before checking out. Use web store or app browsing history to trigger messages that nudge customers to complete a purchase transaction. For example, 360training designed an automated email series triggered in the event of an abandoned cart. These triggers increased email revenue by 45% and generated $200,000 to $250,000 in revenue every month.
2. Send low-in-stock alerts for viewed products.
Sometimes customers wait for the right time to buy. Low-in-stock emails can nudge shoppers to take the plunge now before they miss out. Set email triggers for inventory thresholds, and direct them to your customers that have viewed a product, added it to their cart, or marked it as a favorite.
3. Send back-in-stock emails for favorited items.
Help ensure customers don't miss an opportunity to buy a product that they wanted but wasn't available previously. Set back-in-stock message triggers for customers who have recently favorited items that have been sold out or unavailable.
4. Direct returns to the nearest physical store.
Ease customer hesitation about item returns by offering them an option to return items in-store. You can use their geolocation to provide directions to the brick-and-mortar store nearest them. Upgrade this tactic with product recommendation messages when they are physically in the store to maximize cross-selling opportunities.
More on Cordial:
Retention
Congrats, you got a purchase. Now what? Keep your customers engaged with customized marketing messages to ensure that customers are making the most of their new items and have the opportunity to purchase again.
1. Optimize buy-again campaigns using review data.
Know that a customer loves your product? Encourage them to buy it again. Use online review data to identify satisfied customers, and then thank them for their review with a coupon to buy the product again.
2. Invite customers to special brand events.
Customers that feel connected to your brand are more likely to continue to buy your products. Make them feel special by inviting them to exclusive brand events — either in person or virtually. You can use data from your loyalty program to create thresholds and invite the most engaged customers.
3. Analyze app use data to identify churn risks.
Customer use data can provide behavioral signals that help you identify when customers are getting value out of your product — and when they're not. For example, send trigger messages to customers who have unused coupons or discounts to make sure they enjoy all the offers that they're entitled to. Or, send targeted blog content to help users access features of your product that they haven't yet.
4. Offer deals  at subscription cancellation.
Preventing churn is critical for subscription services. Block cancellations with special offers or deals that encourage customers to stick around. Pair the discounts with customized messages of what they'll lose if they cancel.
More on Cordial:
Advocacy
If you deliver a great product, you're bound to attract a following of loyal customers — and potential brand advocates. The following campaigns can help you activate your biggest fans and leverage their devotion to your products.
1. Customized referral programs
Referrals are one of the most effective marketing techniques — but they can be tough to obtain. Use customer purchase data and online reviews to pinpoint the individuals that love your product, and then approach them with a referral request.
2. Personalize discounts to encourage product reviews
Great online reviews can generate massive returns. Promote reviews by offering customized deals or rewards to customers after a purchase. If a review is poor, use customer behavior data to follow up with a personalized win-back campaign.
More on Cordial:
Article: How to leverage customer data for referrals
Five mantras to follow when striving for better messaging
Whenever possible, try to send a better message — not just another message. So put yourself in the mindset and space of your customer. Here are five important mantras to consider whenever you're crafting messaging for your brand, no matter the stage in the customer lifecycle. Follow the links to listen to curated inspirational talks for each:
Make more personalized customer journeys
What has your prospect or customer recently done? What do you want them to do next? Whether it's to buy something else or establish trust, you can personalize your messaging to guide them to the next step.
Want to see how Cordial helps top brands generate more revenue through personalization? Schedule a demo with our team to learn more.
Picked For You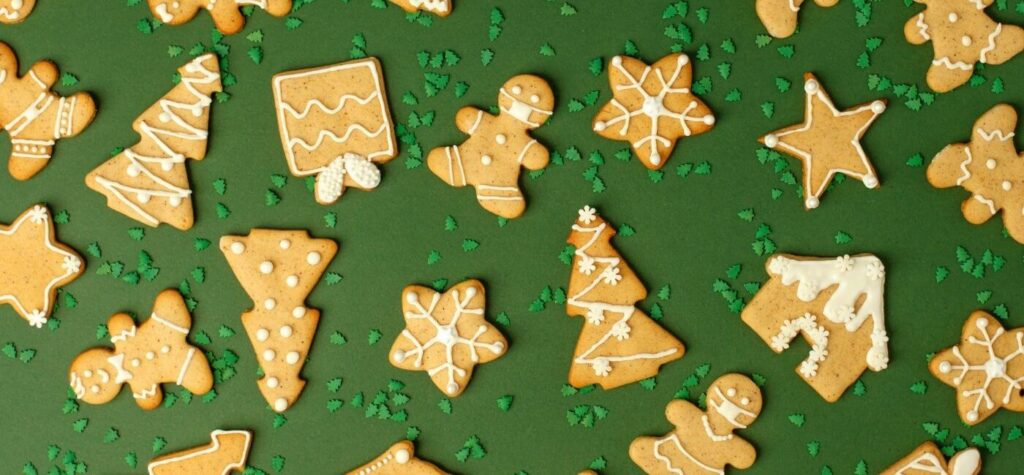 Article
4 ecommerce strategies for the upcoming (and unpredictable) holiday shopping season
Between states battling COVID-19 surges, school closures and reopenings, and a socially significant U.S. election,…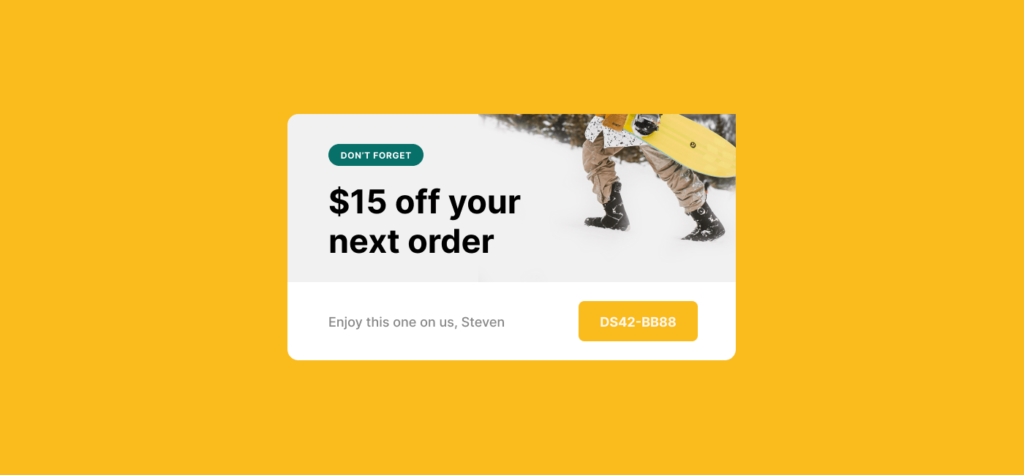 Article
How to overcome top challenges of coupon codes as marketers
As consumers, we've all encountered online coupon codes or promo codes at one point or…