Return to All Resources
Creating genuine campaigns during Black History Month
6 Minute Read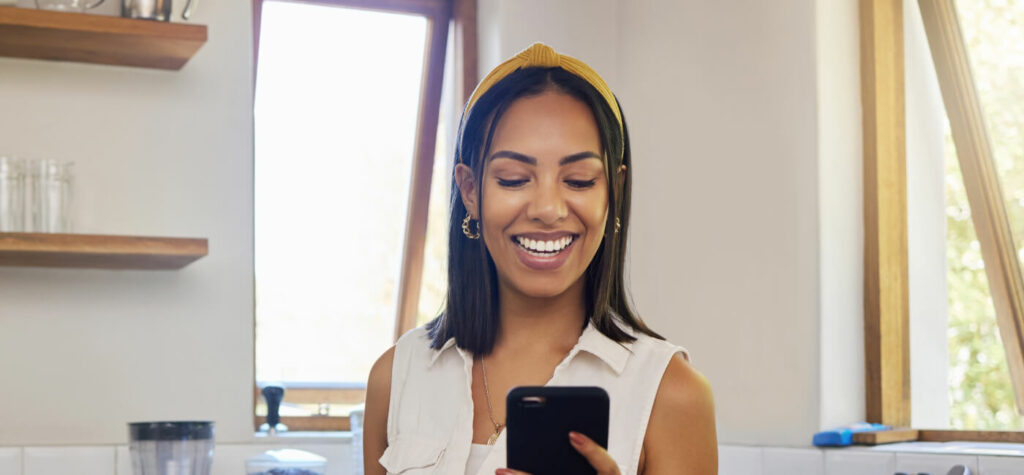 In an effort to celebrate and honor the lives of African Americans and Black people in the United States, February is a month dedicated to amplifying Black history and the individuals making positive strides for the community. Conceived by scholar Carter G. Woodson, the observance was originally launched in 1926 as "Negro History Week" during the second weekend in February. Decades later, during the Civil Rights Movement, the week expanded to an entire month, becoming the federally recognized Black History Month in 1976.
Today, Black consumers now make up over 1 trillion dollars of consumer spending, yet they still feel a lack of representation and understanding in regard to product needs and marketing campaigns overall. And according to a recent research study compiled by McKinsey & Company, there is a rising demand for inclusivity on retail shelves by Gen Z consumers, currently influencing over $800 billion in retail each year. These issues are deeply rooted and have an impact on the Black community in all areas and industries.
So when creating campaigns in honor of Black History Month, consider these four ways to make genuine messaging that cultivates ongoing support during the month of February (and beyond) while building a sense of understanding and support with your African American and Black audience.
1. Begin by leading with your core values.
Humanity and inclusivity will always connect with your audience. As a company, assess how your brand shows up to your audience within every messaging touchpoint and examine if your audience is clear on your core values. Would the messaging on your website align with what and how you communicate to your audience through the various channels of communication? Would there be a disconnect? If not, brainstorm ways to close the gaps, ensuring consumers know what you sell and what your brand stands for in the world.
Your core values should guide everything you do and how you show up to your customers. Leaning into those values to express and celebrate diversity, inclusion, equity, and access can ensure your brand always communicates through matters of the heart first, then to the problem that your brand solves for your audience immediately following.
2. Actively listen to what's happening in Black culture.
One of the most common mistakes that brands make involves attempting to make a cultural reference to things, and it's either bad timing or off-putting to the Black community. Before approaching your audience with cultural mentions, take a moment to research what's currently happening. Tactical techniques on platforms include:
Review Twitter's trending topics. The Black voice on Twitter is loud and impactful on the platform. Due to its vocal influence, it has been named "Black Twitter." Taking time each day to review the trending topics will keep your brand in the know for relevant happenings within the Black community. Just remember that your trending list can change by city or country. You can make your search as micro (or macro) as you desire, but create a habit of staying current on recent trends.
Follow hashtags that are relevant to the Black community. A great way to stay abreast of things discussed on Instagram that hold relevance on the platform and within the Black community is through hashtag usage. For example, these hashtags will include things like #BlackExcellence (for inspirational news that doesn't make it to mainstream media), #BlackLivesMatter (for societal issues, not to be confused with the political movement), or #RetailWhileBlack / #ShoppingWhileBlack (for retail-related conversations).
Create Google Alerts. Google Alerts are automated mainstream news updates that can come directly to your inbox based on your frequency preference. Utilize them to monitor what's happening in mainstream media outlets. If you want to dive deeper into media outlets that matter to the Black community, outlets like The Breakfast Club, The Root, Blavity, Black Enterprise, and others similar to these publications will keep you connected to all things Black culture. (Be sure to follow these publications on social media.)
Delve into your community. Sometimes, our best insight is right within our community of followers. Pay attention to how your community responds to your messaging, the sentiment of their commentary, and the things that matter to them. This tactical approach will keep your brand deeply connected with what matters most to your audience directly,
3. Shy away from humor, and steer toward celebratory messaging.
In addition to actively listening to your audience, the next step is taking action on your findings by crafting your messaging thoughtfully and intentionally. To create messaging that maintains a sincere approach to your audience during Black History Month, shy away from humor. Instead, focus on celebrating the voices of those making a difference in your industry or community of influence. Unless your brand is known for comedic relief, it's wise to stay away from it altogether. Even brands that are known for societal satire receive backlash when they go too far, and the communities impacted are those that make the determination of what is deemed out of line. Stay positive and celebratory instead.
Target has done a phenomenal job at prioritizing Black creators, designers, and the community. Through their Black Beyond Measure campaign, they highlight Black brands and artists that are often unknown to mainstream media, and they stand behind their partnerships, even when people get upset about representation. For example, when The Honey Pot brand received backlash for its Target commercial, the brand refused to merely react and instead supported the founder of The Honey Pot through the backlash.
By doing so, they gained great respect within the Black community, and their February campaigns are things people look forward to, showing support to both the artists and the Target brand. Because of their intentional approach to supporting the Black community and standing behind that support, their campaigns have grown into micro-events that people celebrate throughout the year.
4. Celebrate the influencers connected to your brand.
Many times brands seek influential voices that are well-known. However, these influencers tend to be outside of their communities rather than having a connection and familiarity with your brand before influencer outreach. Before considering an influencer merely because of their reach, look into your audience to see what influencers are fans of your brand with little to no introduction. This approach to influencer marketing taps into advocacy and influence together.
Influencers that have a relationship with your brand's values, products, and overall messaging will approach brand campaigns in a natural, authentic way. It, in turn, speaks to the hearts of their audience, and it becomes less of a brand partnership and more of a person with influence sharing how they love your brand (and not because you paid them). That combination creates a significantly powerful impact on your campaign and brand longevity with the influencer's audience.
Bringing it all together
By approaching Black History Month with thoughtful intention, it becomes undeniable that Black history lives beyond one month, and your brand will begin to find ways to ensure the messaging remains consistent after February. Thoughtfulness creates the path to inclusive messaging for the Black voices that love and support your brand, and it reflects back to them as love and support for the things that matter within their communities.
Picked For You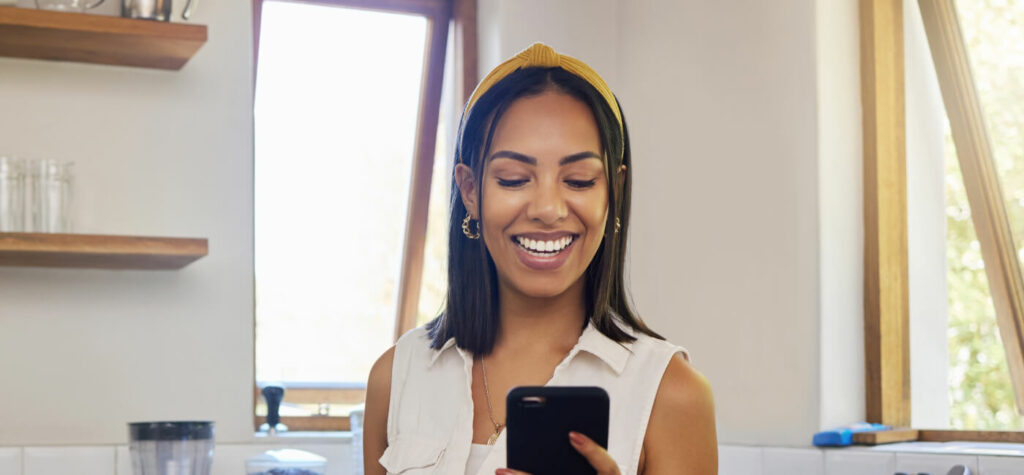 Article
Creating genuine campaigns during Black History Month
In an effort to celebrate and honor the lives of African Americans and Black people…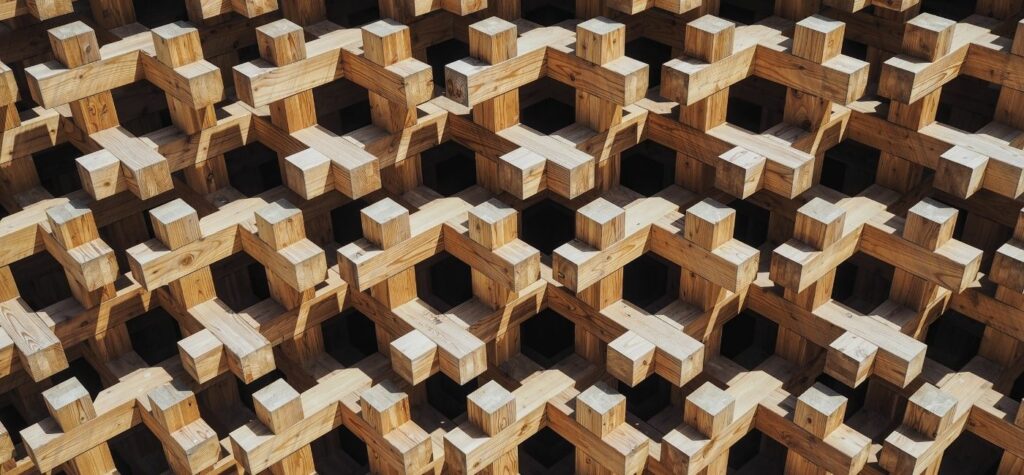 What we learned analyzing the website email acquisition strategies of Total Retail's Top 100 Omnichannel Retailers
Total Retail published their annual Top 100 Omnichannel Retailers report for 2018 in conjunction with Radial….