Return to All Resources
Spreading cheer across digital and in-store experiences
6 Minute Read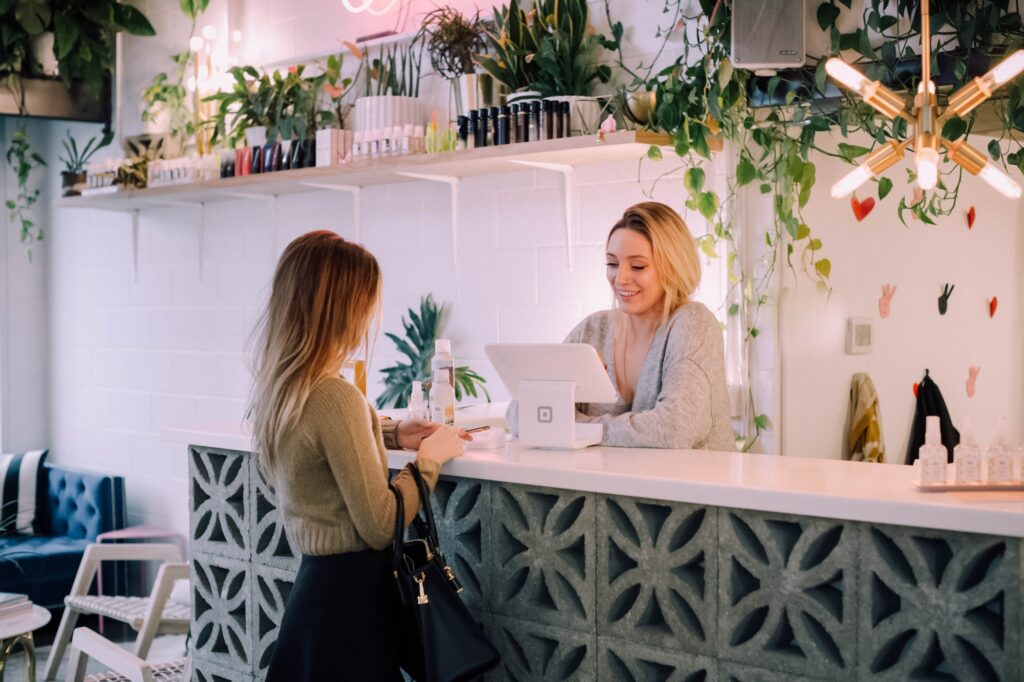 With 17 days until Black Friday, 47 days until Hanukkah, and 50 days until Christmas, it's time to start seriously thinking about creating stand-out customer experiences this holiday season. Customers have more shopping choices than ever before, but it's usually not the prices or even the products that keep them loyal to a specific brand. Most of the time it's the shopping experience. According to CMO.com, 73% of consumers reported that a good experience is key in influencing their brand loyalties. Additionally, Accenture's Personalization Pulse Check Report indicates that 91% of consumers are more likely to shop with brands who recognize, remember, and provide relevant offers and recommendations.
To create a memorable customer experience and build long-term brand loyalty, put the customer at the center of every interaction. This doesn't just mean digital interactions, it also means in-store or in-person experiences. By now, you've heard about the benefits of personalization, but personalization falls flat if there is no continuity between interactions. If you have multiple marketing technology platforms all "personalizing" in silos, you will quickly run into issues with consistency—ultimately leading to a poor customer experience overall.
To bridge the gap between digital and in-store interactions and create truly differentiated customer experiences, start with data. Data is the foundation of modern marketing. Without it, you're flying blind. The good news is that your customers will gladly hand over their precious contact information if it means a better shopping experience. In fact, Accenture found that 83% of consumers are willing to share their personal data to enable a personalized experience. 
The data required to build a holistic customer experience comes from everywhere. If you only focus on collecting email or mobile data, don't expect to have a full grasp of your customers. You'll need to collect data from every corner of your marketing stack—email, mobile, web, social, point-of sale, SMS, beacons, chat bots—the list goes on. There are myriad ways your customers interact with your brand, and each one contains clues that illuminate their preferences and future actions. 
Brands who embrace technology to reinvent the in-store experience will be better positioned to win customer loyalty this holiday season. Below are a few ways that you can bridge the gap between digital and in-store to build experiences that will keep customers coming back long after the holiday lights have been taken down.
Provide white glove service with in-store tablets
Integrating tablets in-store is a great way to merge digital data capture with an in-person experience. Using tablets, sales associates can easily pull up existing customer accounts and quickly access color preferences, sizing information, past purchases, loyalty status, and more. This visibility enables the sales associate to create a truly unique and memorable experience for the customer. When the customer has chosen their items, the associate can quickly check them out on the spot, avoiding long checkout lines and maintaining a one-on-one relationship for the duration of the store visit. 
Tablets also enable sales associates to easily capture customer information when they enter the store. If the visitor has never shopped with your store before, considering offering a sign-up promotion. During the holidays, foot traffic to brick-and-mortar stores increases, so this is a great opportunity to augment your online lead capture efforts with in-store campaigns.
Improve the shopping experience with in-app checkout
In-app checkout is a great way to put the power back into the hands of the consumer. Instead of forcing customers to wait in long checkout lines during the holiday shopping season, in-app checkout lets customers scan the items they want and pay for them through your brand's app. On their way out of the store, customers simply show their digital receipt to a sales associate. Not only does in-app checkout speed up the shopping experience, but it enables you to communicate one-to-one with your customers while they are shopping. When a customer scans an item, you receive tons of data points to use for personalized recommendations, promotions, flash sales, and follow-ups. Providing incentives to customers based on their real-time selections is a fantastic way to engage when intent to purchase is at an all-time high.
Drive foot traffic with click and collect
Click-and-collect shopping (otherwise known as "buy-online, pickup-in-store" or BOPIS) enables customers to purchase an item online, then pick it up in store—often within the same day. This is particularly convenient because it guarantees the item is in stock and saves time at the checkout counter. Click and collect also provides customers who do not have time to wait for the item to ship (I'm looking at you Christmas eve shoppers!), a faster way to get what the product they want. And lastly, it drives foot traffic to the store. According to a survey by JDA, 50% of customers who use click and collect end up making additional purchases while they are picking up their pre-ordered items.  If you implement a click-and-collect strategy, make sure you set up the right triggered email or text messages to communicate with your customers, such as post-purchase order confirmation, pickup ready, and pickup reminders. 
Provide personalized promotions with mobile wallet
Mobile wallet has seen wide adoption over the past few years but it's still new for many retailers. Mobile wallet offers an additional way for retailers to connect with customers on mobile,and it's a useful way to unite digital and in-store experiences, particularly during the holidays when you likely have many different promotions running concurrently. Mobile wallet gives retailers the ability to send personalized coupons and promotions directly to their customers' phones which can be redeemed in-store. It's as simple as sending a shopper a URL through a social media post, email, SMS, or other channel and shoppers can download a coupon directly onto their smartphone. Mobile wallet also ensures that shoppers have the most up-to-date promotional information and makes loyalty programs more accessible and convenient. 
Incentivize store visitors with real-time SMS flash sales
Some technology-forward retailers are using location-based marketing or proximity marketing to send alerts when a customer nears a store. This is done through a technology known as beacons. Beacons are small, wireless transmitters that use low-energy Bluetooth technology to send signals to other smart devices nearby. When a customer nears a beacon, it triggers a personalized SMS message or push notification in real-time. Retailers can use this technology to alert the shopper that a store is nearby, provide personalized coupons based on loyalty status, or send details about a flash sale. Keep in mind that messages are limited to 107 characters so the campaign has to be short and to the point. 
The holidays are just around the corner, so there's no time to waste. Bridging the gap between digital and in-store will create personal customer experiences that build loyalty and increase engagement—positively impacting your bottom line as a result. Consider combining a couple of  the strategies above to maximize your revenue and engagement. For example, you could implement click-and-collect, then keep the shopper engaged with an SMS flash sale message. If you would like to learn how Cordial can help you win this holiday season, get in touch. 
Picked For You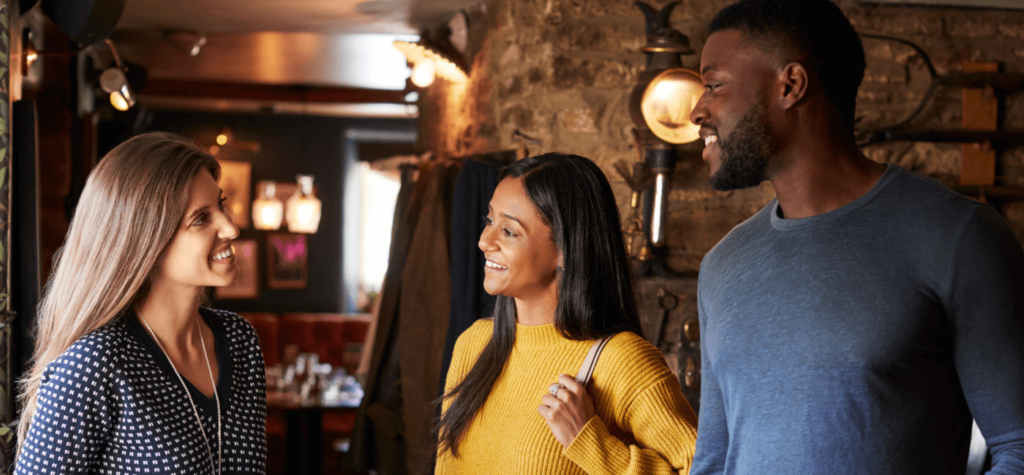 Article
Hotel brands boost revenue after harnessing first-party data, report finds
Nearly 61% of hotel brands have implemented a first-party data strategy, and of them, 81%…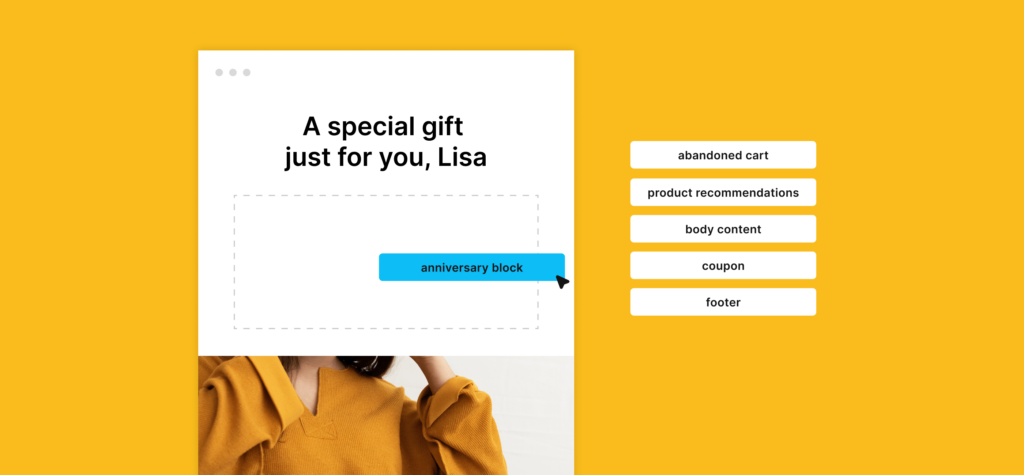 Article
How to overcome top challenges for customer-centric personalization
Bypassing customer-centric personalization is not simply a matter of missing out on an advantage: It…