Return to All Resources
What can marketers learn from previous recessions?
9 Minute Read

Whatever you do, don't call it a recession.
There are certain words that almost always make people cringe. The word moist can describe a delicious characteristic of cake, yet it consistently ranks among the most hated words in the English language. So hated is the word moist, it inspired a group of college professors to research reasons for word aversion, our universal tendency to react badly to certain words.
Yet, speaking of word aversion, another word most people try to avoid is recession.
Who wants to bandy about the word synonymous with an extended period of economic decline? Not us, that's for sure. That said, for the past months (or year) there has been so much talk of a looming recession, that we thought we'd take a completely different approach to the topic:
What if we could collectively gain invaluable 20/20 hindsight and share incredible lessons learned from the past recession?
Lessons from recessions
Much like facing the proverbial monsters hiding under the bed, naming your fears helps dissipate them. In the case of fear of a future recession, it's incredibly empowering to better understand the last one and the ways to strengthen and empower your brand now to better face whatever comes next.
Hyper-growth expert and e-commerce native Emily Culp is widely considered one of the world's most influential C-suite leaders. During her years of leading brands and consulting, she has led and advised early-stage high-growth to multi-billion dollar brands on how to build and scale global consumer-centric companies, or how to reposition brands when needed. Culp, who is a Cordial board member, walked us through some of the major issues of the 2008 recession and offered some surprising and inspiring takeaways.
Whether you were running a business during the last recession or still in college, Culp offered both insights and advice to help you through whatever comes next.
What have marketers and leaders learned since the last recession?
It's crucial to realize that there are always choices. The most important thing for any leader to remember is the world is full of options. The key is understanding what are the resource trade-offs (in terms of human and financial capital).
Culp explained if you have this type of mindset, regardless of what happens in the economy, modern marketers and leaders have an amazing opportunity to gain marketshare if they listen to their consumers and truly leverage technology and consumer insights to inform every aspect of their business.
Just think about the fact that a CDP (customer data platform) wasn't commonplace, and outreach channels like TikTok to gaming didn't exist (or were not mainstream) 10 yrs ago. And while social media existed, it wasn't optimized or used in the same targeted way we do now. It's a far more sophisticated process that includes not only selecting your influencer, getting the user-generated content that works for your brand, but also posting it, responding, and finally monitoring the data.
Then you add into your marketing playbook the dramatic evolution of email and SMS marketing. The options are exponential with the right partner, but the plethora of data collected and how to use it in a timely way becomes critical. Hence, platforms like Cordial and Substack were created, and marketers now can create a CDP light solution that will enable them to truly understand who their consumer is and then provide them with the right product and offer in a creative way that appeals to them.
Marketers can create value for their companies right now
We believe that by preparing now for an uncertain future, marketers have the ability to strengthen their companies and customer relationships. 
Culp offered three tips to help marketers amp up value creation for their companies, along with case studies from her own experience to flesh out these concepts.
1. Be obsessed with solving consumer pain points…
Only then can you start to focus on what technology can best be utilized to address it. For example, when Culp worked with fashion designer Rebecca Minkoff, they discussed the greatest pitfalls when trying on clothing in a dressing room. They were:
Light.

What would the outfit look like in normal/outdoor light or for an evening?

Sizing

. What if a customer needed another size but didn't want to get fully changed again to find a sales associate and ask for it?

Time constraints.

If the customer was in a rush and didn't want to wait in line to pay for an item.
Based on these critical issues, Culp led the team to develop proprietary hardware and software to address each one of these pain points so they could better engage and service consumers. Culp said, "It worked as seen in the revenue the store drove and created a whole cohort of high-value omnichannel consumers."
2. Invest in adequate resources in customer experience (including human and  financial capital).
Culp explained that a critical step in all of this means investing in the building of "optimal teams" including UX designers, social media managers, data analysts, etc.
Along with that, empower your business with business intelligence tools and systems to provide everything from SKU-level data to predictive analytics "that enable better personalization in the shopping journey."
Culp said processes are equally important. "You can have great people and tools, but if you don't have processes on how to elevate insights and quickly act on them it doesn't drive true value for the business."
3. Measure the right metrics.
If you're not constantly measuring your results and improving on them, you might be wasting opportunities for growth. Culp said that she deeply believes that "companies will drive the greatest value creation if there is a clear vision for the company and the team is fully aligned on a core set of key performance indicators (KPIs) such as EBITDA (earnings before interest, taxes, depreciation and amortization), customer lifetime value (LTV), and margin and growth."
That doesn't mean metrics are identical in every industry, but rather that your C-level team should agree on critical metrics and monitor accordingly.
Okay, we've looked ahead to what might happen and how to potentially shore up your business now. But what skills are available to marketers now that weren't available back then?
What skills, tactics, and tools can marketers use now that might not have been available back then?
Culp summed up these main abilities for marketers that were not available during the last recession:
Embracing agility
"Your consumers' world is constantly shifting due to a multitude of factors, and your team should be excited and ready to adapt, test, learn, and optimize in order to engage and grow your business successfully," Culp said. Keep in mind, though, that "this agility also needs to be carried over to budget and long-range planning." While you're at it, Culp said to "always have three business scenarios where it is very clear on what is fixed vs. variable."
Exploring the phygital
The phygital (physical + digital) world is truly here. "Gen Z loves buying something for themselves in the digital world that maybe they can't afford yet in IRL," Culp said. Sometimes it's because it's fun to simply express themselves in a way that is different in one rather than the other. And then there are the practicalities of understanding how to create a combined effort. "Web3 technologies have advanced, and having an NFT with your engagement ring info is now doable," Culp said. If something happens to the ring, you don't need to find any documentation since "you have all the info saved in NFT and can take it with you anywhere in the world." [Learn more about non-fungible tokens (NFTs).]
Celebrating customer uniqueness
Every consumer is truly different and special. Hence a one-size-fits-all philosophy didn't work then and it certainly doesn't work now. "It is important to spend the time and money to conduct consumer research and then model out which segment of consumers really drives LTV for your business," Culp explained. Once that's done, "you invest in the technology and resources to deliver personalized SMS, email, connected TV (CTV) messages, which in turn drive profitable growth."

How have consumers changed since the last recession?
To boil things down, think Gen Z now vs. Millennials then.
"Gen Z grew up with technology and therefore have fully embraced physical and digital worlds blended," Culp said. But they want to be respected. Culp said they're not fans of social commerce because it is disruptive to their use of the channel. More than that, "they seek authentic engagement with brands." That might involve direct brand messaging from a person and not AI.
Gen Z is more globally connected at a younger age. Culp said they're more aware of brands that might not be native to the U.S. In other words, they love the art of exploration. In what feels a bit like a dichotomy, Culp said they're also very focused on justice and the environment — though their purchases from fast fashion brands like Shein might not always reflect that.
What can you do right now to ensure success?
If you prefer to focus on the here and now, Culp offered two main tips that go beyond getting past trying to predict what the economy will look like.
1. Be a student of your consumer. 
Get to know everything about your targeted demographic. Read the social media comments on your accounts. If your products are sold retail, make sure to go into a store at least once a week and "and either work at the store or casually watch your consumers and talk to your retail staff." And then take things deeper and read the customer service comments and returns and more. "The more you know about your consumer the more you will be able to truly engage them and, most importantly, retain them and turn them into advocates," Culp said.
2. Invest in the right customer data platform (CDP). 
"Make sure you have the right omnichannel messaging platform and team behind it. The brands that will win will have amazing products but truly exceptional customer service," Culp said. That means tailoring all offers and messages to each consumer. "That is how you will drive true value creation," Culp said. It's also a great tool to recession-proof your business.
Picked For You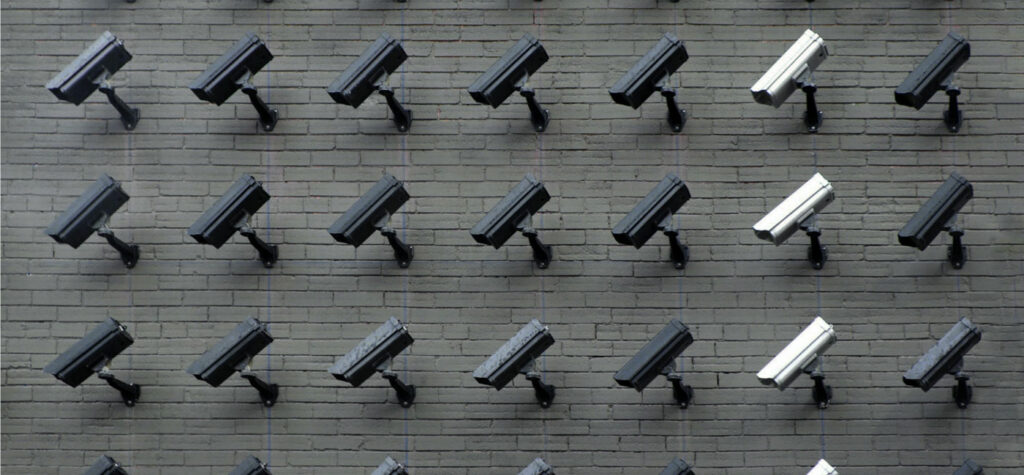 Article
How to reconcile personalization and privacy
How do you reconcile personalization and privacy? This was the topic of a recent conversation…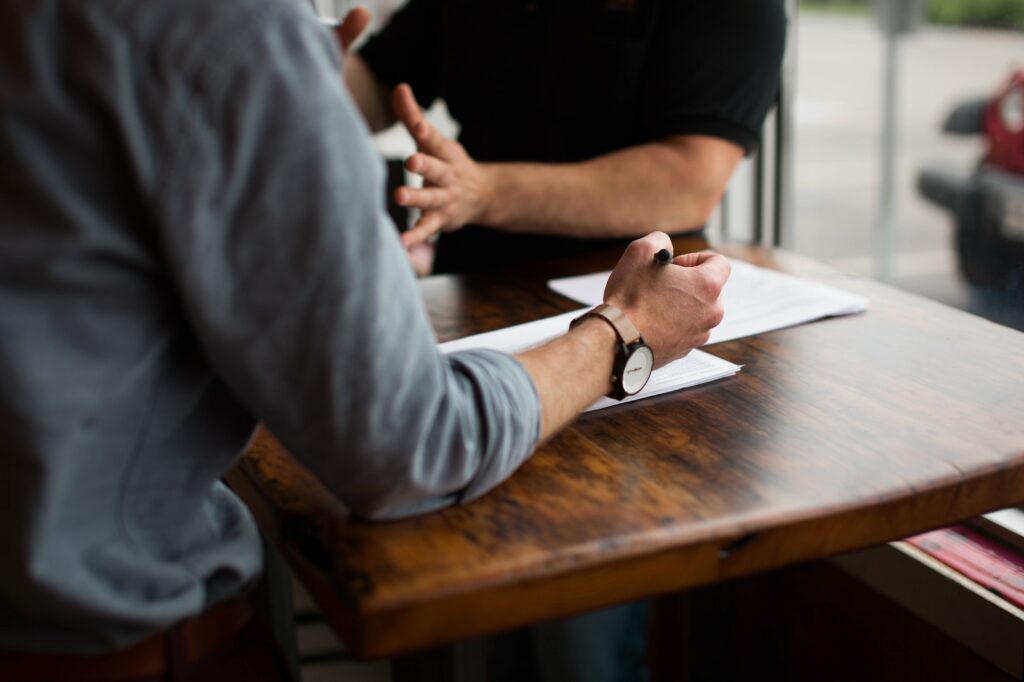 Article
So long, RFPs! Make better purchasing decisions with a proof of concept  
Chances are if you've worked for an enterprise company, you've heard the term request for…