Return to All Resources
Intro to personalized marketing with top stats and brand examples
19 Minute Read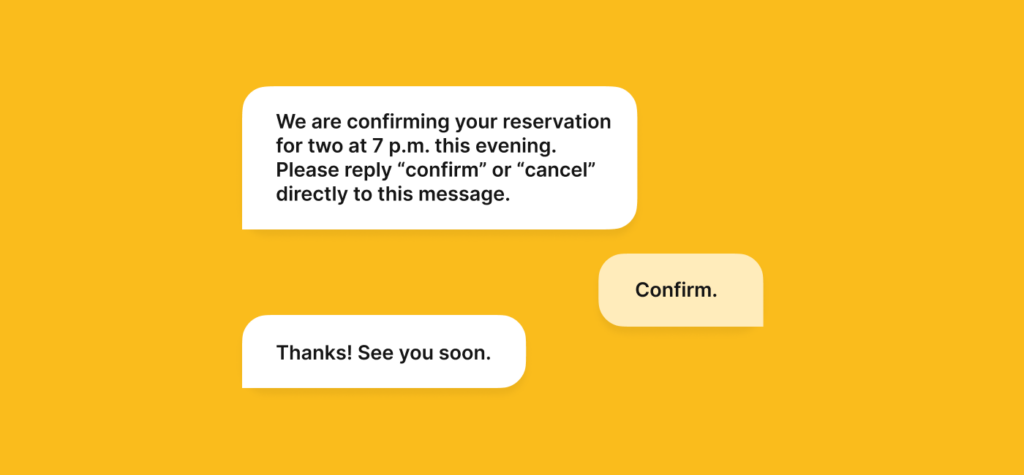 Ready or not, digital transformation is here. And with it comes opportunities to use data to connect with customers in personal and meaningful ways. Brands know this, and many have embarked on the first steps toward personalized marketing campaigns. The truth is customers know their data has value — and they're growing more willing to exchange personal information if they get something worthwhile in return.
Today, brands like yours can use real-time data and customer data platforms to unleash the power of personalization. As you forge ahead, getting grounded on why personalization is important in marketing is critical. So let's dive into how you can level up your personalization initiatives.
Jump to any section to get started:
What is personalized marketing?
Personalized marketing — also called one-to-one marketing — uses data to deliver brand messages to a specific contact. It differs from traditional marketing techniques, which promote a single message to a mass audience or an audience segment. Instead, personalization taps into the vast data and sophisticated analytics available to brands to deliver more precise, meaningful communications to individuals.
To understand personalization, you need to know the distinctions between personalization and three related marketing concepts: segmentation, personas, and targeted campaigns.
Personalized marketing vs. segmentation
Segmentation is the practice of dividing a broad consumer or business audience into groups, called segments. Companies rely on shared characteristics, such as age, geography, income level, behaviors, or lifestyle preferences, to segment their audiences.
How does this differ from personalization? With segmentation, you are still focused on groups of customers. By contrast, personalization strives to create an authentic 1:1 connection between your brand and each person who engages with you.
Personalized marketing vs. personas
A persona is a fictionalized depiction of a representative customer. Through personas brands can attribute personal characteristics to audience segments to help humanize their marketing outreach.
Although a persona can help a brand connect more closely to an audience, it's still a broad brush representation of a segment. Authentic personalization only occurs when brands speak directly to each customer instead of a wider group.
Personalized marketing vs. targeted campaigns
A targeted campaign is a set of marketing activities aimed at reaching a specific audience segment. When executing campaigns, brands often rely on multiple channels, such as advertising, social media, email, text marketing, and more.
Ultimately, targeted campaigns involve a collection of marketing tactics directed to segments with specific traits. While these types of campaigns are a step toward personalization, they're not quite there. Yes, targeted campaigns are more focused on the wants and needs of a unique segment than general brand awareness campaigns. But they still don't achieve one-to-one personalization.
Marketing personalization and privacy laws
For your brand to achieve true 1:1 personalization, you must learn everything you can about your current and potential customers. You also must deliver the information and offers they want in a way that works for them. To achieve these goals, you have to collect data in a responsible and ethical manner that respects people's privacy. 
You also need to follow privacy laws for any countries or regions in which you do business. For instance, the European Union (EU) is home to the General Data Protection Regulation (GPDR), which enforces standards related to any data linked to a specific person. In the US, California recently adopted a new law — the California Privacy Rights Act (CPRA) — that allows consumers to opt-out of the sharing and sale of their data, among other provisions. The GPDR and CPRA are some of the most strict data privacy standards in the world.
What's more, technology companies can implement features that allow people to protect personal information. With its iOS 15.5 update, Apple lets users better control their personal data and see if and how apps use their data.
Laws and privacy features can seem to put a brick wall between you and your audiences, but that's not the case. The key to success in personalized marketing is dialog. If you want to harvest and use data, you should ask permission first. Also, you should explain how you intend to use the data and give people the opportunity to opt-out at any time. 
According to Forrester, taking these steps can motivate customers to share data with you proactively — such as their preferences, products they like and want to be emailed about, etc. Transparency, choice, and control are the keys to gathering these high-value insights.
How first-party data fuels marketing personalization
Data powers personalization, but data that you collect directly from your audience and customers offers the most value. This type of data — called first-party data — includes details you collect from customers, subscribers, and website visitors. With first-party data, you can uncover intelligence about how people interact with your brand and use that to shape outbound communications.
Where can you acquire first-party data? You likely have several data sources available, including but not limited to:
Web and social media activity
Data housed in your CRM
Open and click data from emails
Customer feedback and surveys
Mobile app interactions
Having the right systems and processes in place can empower you to leverage this data for personalization. You can use it to present personalized display or retargeting advertisements, make product recommendations, send nurture or loyalty emails, and much more.
You can always enrich your first-party data with other second-party data and third-party data. Second-party data is information that you acquire from others, such as partners who may also engage with your contacts. By contrast, third-party data is often available via aggregators who don't have direct relationships with target audiences.

Source: The New Era of Customer Engagement
Stats for personalized marketing
The value of personalization in marketing is widely known and backed by studies from noted thought leaders. Trends show that brands are well aware of the importance of personalization — and even mobile apps stats back this up. But many are still playing catch-up to meet customers' ever-expanding expectations.
90% of decision-makers say personalization is essential.
Today's brands know that they need to live up to consumers' sky-high expectations, and most have taken initial steps to implement personalization. According to a research report from Forrester and IBM, this endorsement of personalization is an extension of the customer-first strategies that have been a mainstay for years. Their study found that 90% of business leaders affirmed that personalization is critical to their business strategy.
90% of people find appeal in personalized advertising.
The old-school, mass market, interrupt method of advertising hasn't gone away. But a new form of personalized advertising is gaining traction with consumers. According to research from Deloitte, 90% of people like highly customized advertising, such as personalized web pages and dynamic pricing. This more meaningful style of advertising leverages customer data to connect with digital consumers and helps companies deliver offers that have the most relevance.
83% of customers are open to sharing data with brands in exchange for personalized experiences.
Today's digitally savvy consumers know that companies want to collect data about them — and they know just how valuable that personal information is. While many consumers are protective about giving away too many details, they will readily share their data with you if you give them something in return.
Accenture reports that 83% of people are willing to offer up information in exchange for a personalized customer experience. However, companies need to be transparent about the data they plan to collect and use. Companies should also let consumers know that ultimately the data always remains in the control of the customer.
82% of shoppers like it when brands help them find something they need.
By now, every digital shopper has inevitably encountered rudimentary personalization offered on some websites. The approach has its merits, but for many shoppers, the novelty is wearing off. Think about it. Imagine you visit an online marketplace to stock up on toothpaste and printer paper. Do you really want offers for oral hygiene products and printer toner the next time you visit? Do you want to keep getting suggestions for monthly subscriptions for items you already bought each time you check out, even if you declined before?
Chances are you're going to find these offers irrelevant at best, annoying at worse. Most people don't appreciate brands suggesting they purchase products they already bought or offers they have already rejected.
Now consider the flip side of this situation. When brands help consumers find exactly what they need, they're happy. Cordial's Customer Engagement Study found that 82% of people like this style of support from brands, with strong endorsement across all generations. Using past purchase, behavioral, and demographic data can help you offer the right products to the right people at the right time.
81% of people are more likely to buy from brands that communicate in personal, relevant ways.
Younger consumers know the value of personalization — but older generations are almost as enthusiastic about it. Across all demographics, Cordial's Customer Engagement Study also revealed that 81% of people choose to do business with brands that deliver personal and relevant messages. While Gen Z and Millennials lead the way with 87% and 86%, respectively, Gen X and Boomers aren't far behind. Seventy-nine percent (79%) of GenXers and 78% of Boomers embrace personalization.
77% of shoppers appreciate it when brands text them the information they need when they need it.
Here's a piece of marketing wisdom that is not-quite common knowledge: Consumers want to hear from you via SMS. That doesn't mean they want daily promotional texts sent to a mass audience. Instead, they want the precise, personalized information they need, exactly when they need it.
Cordial's Customer Engagement Study also found this to be the case for 77% of consumers across all generations. No surprise: Millenials and Gen Z are most on board with nearly 80% embracing relevant, just-in-time texts. What might surprise you is that 73% of Boomers and 77% of Gen Xers are in favor of receiving regular SMS communication as well. So get further up to speed on how to start SMS marketing right.
71% of consumers want personalization.
As more people shop online, they've likely had at least one interaction with a best-in-class personalization leader. The bar has been set high, and consumers expect every brand to deliver the same top-quality, personalized experiences. According to McKinsey & Company, "personalization is the default standard for engagement." McKinsey's research found that 71% of consumers expect personalized interactions, with 76% of people growing frustrated when those needs go unmet.
66% of millennials want to give brands input to shape the products they buy.
Millennials are the first truly digital generation — and they are leading the way in embracing the power of personalization. According to a study conducted by the National Retail Federation (NRF) and Growth from Knowledge (GfK), 66% of millennials said they'd stay more loyal to brands that let them influence or co-create products they buy. The same percentage like it when websites track visits and recommend products to them. Over half (52%) of millennials appreciate it when brands contact them via their phones when they are out shopping.
41% of people say the emails they receive from brands are unique to them.
All signs point to personalization being the path to consumers' hearts and minds. Yet, far too many brands are yet to heed the call.
Case in point: Cordial's recent Customer Engagement Study found that only 41% of people say they've received personalized emails from brands. That leaves over 60% of people routinely receiving generic brand emails that don't inspire purchases or win loyalty.
And email is only one channel. What happens if people only encounter general messages that don't speak to their unique needs? More than likely, they'll turn to a competitor who does see and value them.
41% of people say personalized offers are the key to winning their loyalty
Across generations, people have distinct reasons for sticking with preferred brands. Cordial's Customer Engagement Study also found that cost is the #1 factor for baby boomers, with 67% saying the lowest price can win their loyalty. Gen X is somewhat cost-conscious, with 49% seeking out low prices and 41% preferring personalized incentives and offers.
Interestingly, 54% of millennials cite personalized incentives as the path to earning their loyalty, while 18% enjoy it when brands tailor experiences for them. What about Gen Z? Forty-four percent (44%) appreciate personalized incentives, but over a quarter (26%) seek out tailored experiences from brands.
Here again, the shift towards personalization is all too clear. Personalization will only grow in importance as younger demographics gain more purchasing power. And brands that want to maintain long-term relevance must cater to the preferences of up-and-coming consumers.

Personalized marketing examples: best practices and who's doing it well
While some brands are in the early stages of personalization, a few trailblazers are lighting the way. You can look to the following brands for inspiration and ideas for your company's personalization initiatives.
1. Cadbury excels with personalized social video ads.
British confectionary company Cadbury used customer data to create a personalized Facebook video ad campaign. In addition to age and location information, the brand leveraged details on Facebook likes after gaining permission. The campaign — which matched people's demographic details and likes to suggest chocolates — yielded significant results, increasing click-through rates by 65% and accelerating conversions by 33.6%.
2. Eddie Bauer personalizes outreach to brand loyalists.
With over a century in business, Cordial client Eddie Bauer has a strong legacy and devoted following. The brand leveraged the power of personalization to revitalize its Adventure Rewards loyalty program. By combining 14 data sources, Eddie Bauer delivered personalized messaging across multiple channels — including SMS, email, paid advertising, and direct mail. Customers received specific details on loyalty rewards balances and expiration dates, a unique barcode, and maps of the nearest store to inspire purchases.
3. Netflix drives views through personalized imagery.
Netflix offers thousands of content choices and even has a custom algorithm that analyzes user data and history to recommend viewing selections. But Netflix takes personalization a step further by presenting users with imagery or artwork most likely to resonate with them as they browse through the product catalog. For example, one user may see a familiar actor, while another user will view an action-oriented scene based on their known preferences.
4. Nike creates standout experiences online and in-store.
Nike made waves in the athletic apparel industry by launching a 3-D tool that lets shoppers configure their own sneaker model online. Not a brand to rest on its laurels, Nike followed up this innovation by creating an experiential store at one of its flagship locations in New York City. NikePlus members gain access to exclusive areas of the store, one-on-one appointments with Nike experts, and opportunities to reserve products and deliver them to the store or their homes.
5. Nordstrom takes its renowned customer service digital.
A long-term customer experience luminary, Nordstrom wanted to bring its legendary service to its digital presence. The brand knew it could only excel by capturing data across every touchpoint — in-store, in-app, and online. Now, whenever shoppers add an item to their cart via any connected channel, it shows up everywhere for a truly seamless experience. Shoppers can also consult with stylists via the app, request clothing to try on in-store, and received push SMS notifications when items are available to try on. Nearly every email contains personalized product recommendations based on shoppers' past preferences. 
6. OpenTable app delivers personalized restaurant recommendations.
The OpenTable app makes it easy for people to secure a space at a popular restaurant. With more than 60,000 restaurants in its network, OpenTable aims to be a source of insight for its users. The brand recently revamped its app to display personalized home screens to each user, allowing them to find the cuisine and atmosphere they want when they want it. Recommendations are derived from past bookings and reviews so that each user sees restaurants that they're most likely to enjoy.
7. Purple leverages partnerships to connect with potential customers.
Cordial client Purple knows that people in the midst of significant life events are more likely to be in the market for a mattress. Through partnerships with other vendors, Purple acquired new, likely-to-buy subscribers who might need a new mattress due to a move. Since subscribers opted-in to hear from Purple, the brand achieved impressive open rates. Building on this success, the brand launched a personalized campaign promoting its seat cushions to people likely to be setting up home offices.
8. Sephora shines with push notifications and all-around omnichannel excellence.
Beauty products retailer Sephora has won praise for its omnichannel personalization efforts — and for good reason. Through the Sephora app, customers can log details like skin type and hair color and receive targeted push messages about products and promotions that meet their precise needs. In-store consultants can access customers' profiles to deliver truly personalized experiences. Promotions sync across the web and email to ensure consistency across every channel.
9. Spotify gains shares, usage, and brand equity with year-end lists.
Music aficionados across every genre have something to look forward to every December — the release of each user's unique Spotify Wrapped lists. But the year-in-review lists don't just cover music. In 2021, Spotify provided each listener an aura color that aligned with their music tastes, insight into how their preferences compare to friends, an exclusive movie, and a personalized game. This annual promotion results in millions of social shares.
10. StitchFix customizes clothing recommendations.
Personalization is at the heart of fashion retailer SitchFix's business model. Each month, StitchFix sends personalized boxes with clothes and accessories, and customers can keep what they like and return the rest. The company leveled up its personalization with a "Shop Your Looks" feature that paired items customers own with other pieces. Early data showed approximately 60% of shoppers who used this feature bought at least two items, giving the brand a significant revenue boost.  
11. Waze shares location-based ads.
Navigation app Waze has earned renown for its accurate traffic and incident reporting. But the app uses its powerful geolocation features to deliver added value to brands. With Waze ads — including ones that can cover a phone screen when a vehicle is at a full stop — brands can get their message to nearby users and draw foot traffic. One Waze ads success story is a McDonald's campaign that drew 8,400 navigations to the chain's stores in just eight weeks.
More examples in our personalized email campaign series:
Mistakes to avoid in personalized marketing
1. Incomplete data
When pursuing personalization, brands should use data from multiple sources, including zero-, first-, second-, and third-party data. Brands that rely only on third-party data to craft personalization strategies are likely to fall short. Using first-party data that you gather directly from audiences yields the greatest insight and has the biggest impact.
2. Poor data quality
You may have abundant data on your audiences, but is it up to date? If you aren't confident in your data quality, you may resort to generic messages that don't offer much value. Have processes in place to vet and cleanse data regularly for maximum results.
3. Siloed channels
Today, people expect a unified experience across every channel that you use to engage with your brand. Imagine the frustration if a customer receives a personalized offer on your app but sees no trace of it if they log into your website to order. You need to synchronize your personalization efforts across email, SMS, web, and app at a minimum to achieve the consistency customers desire.
4. Limited personalization scope
Some brands focus heavily on collecting content details and basic demographic information. Then, they engage in simple personalization tactics — like adding first names to an email header — and call it a day. But today's consumers know you can do much more, and they want product recommendations and valuable offers crafted just for them. If you don't adopt sophisticated approaches, people will notice, and they may not stick around.
5. Intrusive outreach
While people appreciate personalized connections with preferred brands, they don't want to hear from you constantly. Instead of reaching out to every person every day, design cadences that are more contextually relevant for your audiences. Also, be mindful of sending unsolicited products to people if you aren't certain they'll be well received.
Here's an example of personalization gone wrong. Formula companies earned unwanted press for sending products to women who didn't have babies, including one woman who created a registry while pursuing an adoption that fell through. Or, as another example, if a customer buys a bereavement floral arrangement, you wouldn't want to send an automated followup prompting them to buy more or, worse, with recommendations like "Love [bereavement item you purchased], how about [suggested items]?"

Amp up engagement and revenue with personalized marketing
No doubt about it: personalization is here to stay. People of all ages appreciate it when brands they know and trust provide customized information and offers. The only question is will your brand step up and embrace this reality? By harnessing the power of an advanced customer data platform (CDP), your company can achieve best-in-class personalization tactics.
A good CDP platform needs to:
Unite robust data management with email, SMS, and mobile app marketing — all in one platform
Consolidate all data from anywhere in your tech stack and activate it to power your outreach
Provide easy-to-use workflows to simplify and accelerate campaign development
Leverage predictive analytics to let you delight customers by anticipating their needs
Empower you to deliver the consistent, cross-channel experiences customers expect
Brands today are on the edge of an unprecedented opportunity to transform how they engage with customers. Those that move swiftly and embrace personalization can dramatically improve their customer experience, increase retention and remain powerful players in the market.
At Cordial, we're customer data experts who can guide you to personalization success. Get in touch to schedule a demo and find out how we can put our insights to work for you.
Picked For You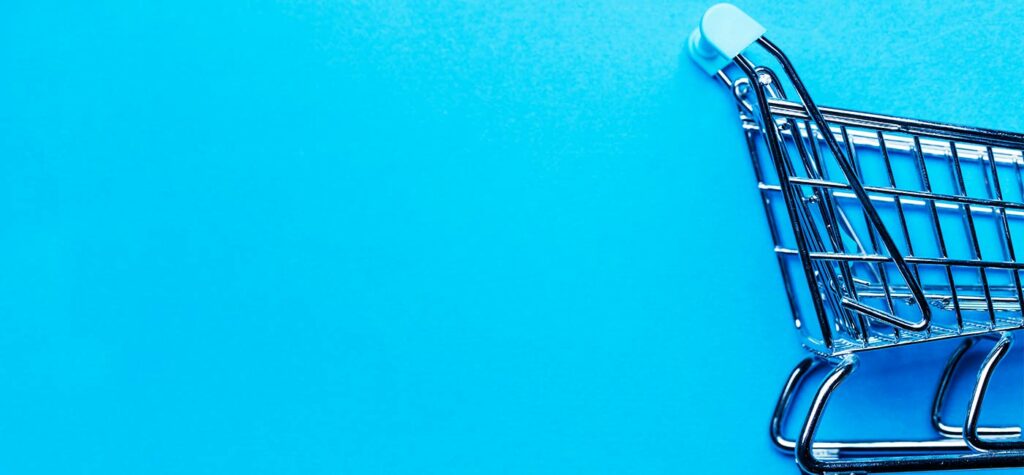 Article
Strategies for abandoned cart emails that work for brands (with examples)
Cart abandonment is a huge phenomenon for online retailers. Studies show that almost 70% of all…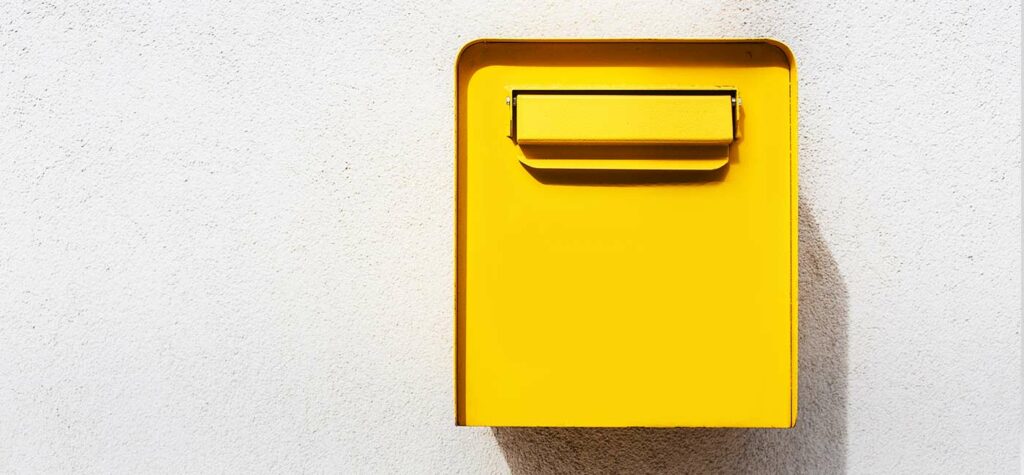 Article
Welcome email examples from leading brands
They say you never get a second chance to make a first impression. So how…