Return to All Resources
Intro to growth marketing in the age of personalization
19 Minute Read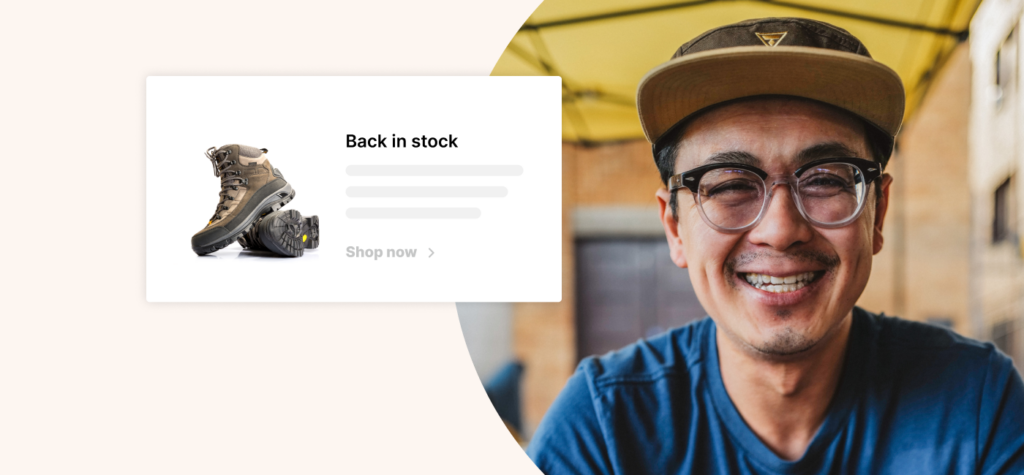 As the digital transformation of brands continues, so do marketers' approaches to the entire customer lifecycle. Today, first-party data and personalization have revolutionized growth marketing, and the discipline has evolved in step with customer data platforms that have unleashed far more opportunities for testing, iterating, and personalizing marketing messaging and programs in order to spur growth. 
As a refresher to spin growth marketing toward the future of hyper-personalization, we compiled an intro to get you up to speed on the concepts du jour, recent stats, and 30 effective campaign ideas to win — and keep — more customers. Jump to any section:
What is growth marketing?
Although all marketing is arguably focused on growth, growth marketing is the systematic discipline of activating and improving all stages of the marketing funnel — through testing, iterating, and implementing processes to increase customer engagement and retention. Growth marketing goes beyond brand awareness and customer acquisition to address the entire customer lifecycle.
As with anything, context and nuance matters. So consider that growth marketing is about knowing your data, learning from it, and implementing data-driven changes to improve. It's not about throwing stuff at the wall to see what sticks — as it might often be framed. 
Here are two key comparisons to keep in mind when talking about growth marketing:
Growth marketing vs. growth hacking
While growth marketing focuses on developing strategies and processes for long-term growth and building brand loyalty, growth hacking centers on trying experimental and often unconventional strategies to spur growth in the shortest time frame at the lowest cost possible. Although the term was first coined by Sean Ellis, the author of 'Hacking Growth', growth hacking isn't necessarily relegated to only a marketing function, as it can apply to many aspects of a business. 
One pitfall of growth hacking, however, is that our survivorship bias often overlooks failures, and we can misappropriate a growth hacking tactic that works for one brand without considering the context of its success. Here are questions you should ask when you learn about a growth hacking tactic that spurs ideas for your own brand:
Growth marketing vs. traditional marketing
Although there are plenty of nuances and overlap between the two approaches, traditional marketing in general focuses more on the brand while growth marketing focuses more on the customer. Of course, the distinction between the two is an oversimplification, but an apt one to drive conversations about strategic approaches. Here's a quick framework for comparisons:

Why is personalization key to growth marketing?
Although we're not quite bionic yet, technology has taken over our lives to the point where now the average consumer's expectations are higher than ever. Today, it's no longer about targeting the masses but speaking to the individual — and it's a feat that cannot be achieved without integrating personalization into every aspect of your marketing. You can start by considering personalization at each of the three main stages of the customer lifecycle:
Activation: Although traditional marketing might help catch the attention of consumers to get them in your front door, whether virtual or brick-and-mortar, once you've caught that attention, you need to activate. And that's where the shift to growth marketing kicks in — with the initial collection of customer data to inform content and channels for welcome series and onboarding campaigns.
Nurture: Once you have welcomed customers into your brand experience, the real work begins to build a lasting relationship. Leveraging browsing behaviors and brand interactions can help you test which automated campaigns and personalization components might be the most effective to lead an individual customer to engagements or transactions, or even to download your branded app.
Retention: Whether a customer is loyal or lapsed, you can employ any number of triggered messages to either keep them engaged or to re-engage them if they've gone silent. From post-purchase followups and loyalty programs to win-back campaigns and personalized offers, your campaigns can run the gamut to keep customers coming back.
Why will zero-party and first-party data fuel growth marketing?
With several privacy trends impacting marketers these days, from the demise of third-party cookies to the rise of new data regulations domestic and abroad, one thing has become certain: The data you own and control is the most valuable for your business.
So when it comes to growth marketing, that means your zero-party and first-party data — the data customers give you outright and the data you collect on them — should be your top priorities. And applying the right data in real-time throughout your operations can help personalize your customer experience in order to increase engagement and revenue — and most importantly, customer loyalty.
Related resources on Cordial:
What are the top growth marketing stats related to first-party data?
Today, consumers expect personalized brand experiences — and you cannot meet their needs without tapping into the personalization and engagement power offered by first-party data. Here are several compelling data-backed points to consider.
1. Increase revenue by activating first-party data.
Brands can increase revenue 290% by implementing four key activation methods with their current customers based on their first-party data: defining audience, addressing lifecycle, personalizing experiences, and employing cross-channel communication. (Source: Google)
2. Grow faster with personalization.
When activating first-party data effectively, brands that grow faster drive 40% more of their revenue from personalization than slower-growing companies. (Source: McKinsey & Company)
3. Win customer loyalty with personalized offers.
When it comes to nurturing customer loyalty, 54% of Millennials, 44% of Gen Z, 41% of Gen X, and 27% of Boomers say the best way for brands to win their loyalty is to give them personalized offers and incentives. (Source: Cordial)
4. Resolve problems quickly to keep customers.
Identifying and addressing gaps in your customer experience based on first-party data can pay off, as customers are 2.4 times more likely to stay when companies resolve problems quickly. (Source: Forrester)
5. Make customer engagement a top priority.
While 88% of executives agree that customer engagement significantly impacts revenue, 92% consider "effective customer engagement 'extremely critical' or 'very critical' to their organization's success." (Source: Harvard Business Review)

What are examples of growth marketing campaigns utilizing first-party data for personalization?
Although there are countless applications using first-party data for automated messaging campaigns, here's a list of popular campaign types to get you started. Many of these approaches can complement one another within messaging series as well. And this list is by no means an exhaustive one:
1. Back in stock
Whether a consumer signs up for a back-in-stock alert for a desired product (or an item goes out of stock after a purchase but before delivery, if there's an unexpected supply chain issue), send a dedicated email or message letting customers know when the product is back in stock and ready for them to purchase.
Tip: One of Cordial's clients, an outdoor retailer, has garnered 13.88% click and 35.44% click-to-open rates with their back-in-stock campaigns, which can be easy wins.
2. BOPIS (Buy Online, Pickup In Store)
Leverage consumers' geolocations and offer them the option to buy products online and pick them up in a brick-and-mortar store near them. Take advantage of their in-store presence to send messages with recommendations for other products or services at the location.
Key stat: According to the National Retail Federation, 70% of consumers say BOPIS improved their shopping experience.
3. BORIS (Buy Online, Return In Store)
Similar to BOPIS, leverage consumers' geolocations to allow them to return products at a brick-and-mortar store near them. Again, you can take advantage of their in-store presence to send messages with other recommendations or even perhaps relevant coupons.
Tip: According to the National Retail Federation, returns for online purchases have hovered between 18-21% since 2021. Buy encouraging in-store returns, perhaps coupled with special incentives or offers to do so, you can potentially recover revenue through in-store cross-sell or upsell opportunities.
4. Brand affinity scoring
Send customers personalized offers or product recommendations centered around their favorite brands, which you can base upon affinity scoring that takes into account browsing behaviors, purchase frequency, and recent interactions.
Tip: One Cordial client leverages brand affinity scoring in "New Arrivals" and low-in-stock messages. With just two automated campaigns, they earned $14.9M in additional revenue in one year, with an average order value of $290.
5. Browse abandonment
Email customers about recent products they have viewed but have not purchased. Include recommendations based on category and product browsing, refine by frequency of views and recent interactions, and engage with the most relevant offer.
Tip: Leverage personalization and incorporate cross-sell and upsell opportunities in your messages by showing other items the customer has an affinity to based on their browsing behavior, such as category browsed, page browsed, or item type.
6. Buy again
Although similar to a replenishment campaign, a "buy again" campaign doesn't require a product to be a consumable (e.g., laundry detergent, food pantry staples, cosmetics). Instead, you can suggest a customer buy a product again based on any number of factors. For instance, maybe the customer bought one chair and you could suggest they buy another to complete a set. Or, maybe a customer gave a high rating to a product that consumers often buy in multiple quantities.
Key stat: According to Statista, approximately two thirds of repeat purchases are made online.
7. Buying time affinity
Leverage seasonal data based on purchase history and browsing behaviors to recommend products or offers that are more relevant during a particular time period when purchase intent might be higher.
Tip: One Cordial client correlates weather data with recipients' IP locations to suggest timely, weather-related products. With 22 weather-type templates (rain, snow, warm, cold, etc.), they added $1.4M revenue in 16 months.
8. Cart abandonment
Similar to browse abandonment, leverage high-intent buying signals by notifying consumers who have left products in their online shopping cart. Activate consumers across email, SMS and mobile push and possibly send a series of messages that might include personalized offers. 
Key stat: According to the Baymard Institute and its analysis of more then 40 studies, about 70% of online shopping carts are abandoned.
9. Customer propensity scoring
Inform personalized content for cross-channel messaging by tracking consumers' propensity to purchase, which you can base upon whether they are seasonal shoppers, lapsed or infrequent shoppers, or are sensitive to sales, pricing, or certain markdowns.
Tip: Consider a tip from Affinaquest that sums up the main advantages to using customer propensity scoring: "One of the biggest use cases we hear from clients is that propensity scores help their sales and marketing teams identify 'fence-sitters' and therefore prioritize efforts."
10. Customer spend cohorting
Segment customers within monetary band attributes based on lifetime purchase history and product engagement in order to test and leverage personalized content across channels, whether special offers or recommendations of products at different pricing levels.
Tip: According to the Pareto Principle, as it often plays out, about 20% of your customers generate 80% of your revenue. Some research by Strategex also has found that "the top 20% of customers are not only responsible for 80% of revenue, but the entire bottom half of the customer base often generates just 4% of revenue."
11. Invitation
Make customers feel special by inviting them to special brand events, whether IRL, virtual, or purely promotional (e.g., "Because you're one of our valued customers, we're inviting you to our exclusive weekend sale event.") Invitations could be tied to loyalty program thresholds or other triggers.
Key stat: According to Shopify research, 47% of consumers were more likely to purchase from a brand due to its local presence. So invite customers to local brand events to help build on yours.
12. Low in stock
As an effective nudge to convert a consumer, a low stock alert can be set for products that a customer has viewed, favorited, or added to their shopping cart. You can set an inventory threshold to trigger messaging and base the channels on customer preferences, previous behaviors, or other factors.
Tip: One Cordial client messages customers when browsed/carted items are close to selling out. With triggers sent via email, SMS, and mobile app, they generated $2.6M in additional revenue in a year.
13. Loyalty and rewards programs
As the saying goes, your best customers are your current customers. So make them excited to stick around. You can set up an automated messaging series for your loyalty program, which could include triggers based on milestones, exclusive loyalty program offers, or batch and lifecycle messages to increase engagement with your customers.
Key stat: According to KPMG research, roughly 60% of consumers will shop at a store with slightly higher prices in order to earn rewards through a loyalty program.
14. Milestones
Message customers when they reach personal milestones, whether hitting a points level in a loyalty program, surpassing a certain purchasing threshold, posting a certain number of reviews, finishing a content program, or achieving any level of other types of interactions based on frequency or time. Make your customer feel like you've been with them every step of the way.
Key stat: According to Cordial's research, one third (33%) of consumers say it's important for a retailer to share special offers available only to them on their personal milestones, such as birthdays and anniversaries.
15. Newsletters
Instead of dispatching a blanket batch newsletter to all customers, personalize content sections within your newsletters based on consumers' web and app browsing, purchase history, and real-time events, among many other applications of first-party data attributes.
Key stat: Did you know subscribers to the New York Time's free, personalized newsletter are twice as likely to become paying subscribers? Think of newsletters as the hook for your upselling and cross-selling.
16. Order confirmation
Follow up with customers immediately after they complete a purchase to build trust and credibility. Include details to set expectations on delivery and begin to nurture them for post-purchase opportunities for upselling and retention.
Tip: One Cordial client generated an additional $13M in revenue in two and half years via order confirmation emails that not only included order details but prompts to learn from experts about their purchases — to encourage further engagement.
17. Personal offers
Leverage any aspect of consumers' first-party data to deliver relevant offers, whether to re-engage or close the deal, based on consumers' top categories, purchase frequency and relevancy, or browsing behaviors.
Key stat: According to Cordial's research, 70% of consumers say they would buy more from brands if offers were personalized to their needs.
18. Personalized event markers
Although event markers also can include milestones, you can expand these time-sensitive messages to include thoughtful reminders for birthdays, anniversaries, special holidays, or any consumer-specified event on the calendar. They also could be associated with timeframes after a major purchase or life event, like a wedding or buying a new home.
Key stat: According to Shopify research, half of consumers say personalization based on their interests and past purchases has influenced their decision to buy from a brand.
19. Post-purchase
After a customer makes a purchase, follow up with a confirmation, education about their purchase, communication of delivery timelines, additional offers, or further product or service recommendations that may be relevant.
Key stat: According to industry research, post-purchase emails can see a 217% higher open rate, over 500% higher click rate, and 90% higher revenue per email (RPE) than your average email campaign.
20. Pre-shipping prompt
To encourage incidental or additional purchases, you can message a customer after a set post-purchase time period if there is still time for them to add more products to their shipment before delivery.
Tip: Post-purchase emails about delivery or shipping confirmations can have open rates exceeding 70%, so they'e an excellent opportunity to cross-sell or provide more relevant content to further engage and retain your customer.
21. Price drop alert
Similar to a low stock alert, a price drop alert can add urgency to nudge the customer to make a purchase. You can amp up the stakes with the immediacy of push notifications or texts to increase engagement and conversion.
Key stat: According to Cordial's research, 87% of consumers appreciate it when brands let them know about price drops on products they're interested in buying.
22. Recommendations
Leverage extensive customer and business data to create logic-based product recommendations. You can personalize recommendations based on browsing or purchasing history, timely weather information (to showcase recommended products for your customer's unique forecast), or customers' geolocation (to showcase recommended products specific to that location), among many other first-party data attributes. 
Key stat: According to Salesforce research, more than half of orders from buyers who ever clicked a recommendation include one of the recommended products.
23. Referral programs
Offer consumers personal incentives to refer more customers to your brand or the products and services you sell. For instance, you can base messaging on consumers' purchase history, brand affinity scores, posted reviews/ratings, loyalty program status, or other factors to determine the most relevant campaign components to encourage engagement.
Key stat: According to Extole research, Customers are 16x more likely to share a referral if there is a call to action on post-purchase pages.
24. Replenishment
As another kind of post-purchase messaging, follow up with triggered relevant messages based on product purchase history and replenishment data for repeat-purchase items. Or, use the opportunity to spin an upsell on the next purchase cycle or provide complementary, relevant product recommendations.
Key stat: According to Listrak research, automated replenishment campaigns can earn some of the highest click-to-open rates, exceeding 50%.
25. Review request
Encourage customers to review products they purchased or to rate their customer experience — or perhaps ask them to take a survey. You can incentivize reviews with personalized rewards, or, if a review is poor, you can follow up with a win-back campaign.
Key stat: According to the Medill Spiegel Research Center at Northwestern University, displaying reviews can increase conversion by 270%.
26. Upsell campaigns
As another angle for post-purchase campaigns, you can offer an incentive for a customer to upgrade to products and subscription services with higher price points or, as is the case with a subscription, a longer-term contract. For instance, if they've been paying for one tier of subscription service for a long time but have usage patterns similar to a higher-tier customer, you can upsell them to the higher tier.
Key stat: According to Segment research, about 40% of U.S. consumers say they have bought something more expensive than originally planned due to a personalized customer experience.
27. Welcome
To make a great first impression, send customers an engaging welcome series across all your channels when they join your program. Use the opportunity to personalize messaging and content based on the data you capture at the time of acquisition. So right from the get-go you can set up the expectation with the customer of a personalized experience — to keep them engaged when they are most likely to unsubscribe or abandon.
Key stat: According to Invesp research, Welcome emails generate on average 320% more revenue per email basis than other promotional emails.
28. Win-back campaigns
Leverage consumers' browsing and purchase history data to re-engage lapsed customers with recommendations or offers to win them back. You can protect your deliverability reputation by automatically including a portion of disengaged users back into daily send segments and testing in stages.
Key stat: According to Cordial's research, consumers rate personalized deals tailored to their needs as the most important thing to consider when shopping with a brand. They can be highly effective for win-backs.
29. Window-shopper conversion
As a mechanism to engage with consumers before they stop browsing or before they might abandon their cart, trigger messages with unique coupon codes or offers once a browse threshold has been met to convert window shoppers to customers. 
Tip: According to SalesCycle research, browse abandonment emails have an 80.9% higher open rate and 50.5% higher click through rate than traditional emails. Similar rates might be achieved with web or mobile push notifications during a customer's session as well.
30. Wishlist conversion
When customers have saved or favorited a product, send automated emails when the items they have favorited go on sale, are low in stock or back in stock, or, perhaps, are being offered with more options (e.g., additional colors, sizes, materials). 
Tip: Add a "how to style" section or show other products in the same collection to inspire customers and drive additional purchases.
Related resources on Cordial:
Are there consumer shopping habits to consider when creating growth campaigns?
In 2022, Cordial conducted research on consumer shopping habits broken out by generation: Gen Z (18-24), Millennials (25-42), Gen X (43-57), and Boomers (58-75). Although our questions focused mainly on the retail space, you might infer other insights from our infographic that could apply to other sectors.
For instance, Gen Z and Milliennials love getting follow-ups from brands after purchasing or returning a product; Gen X are more aloof when it comes to trends; Gen Z thrive for real-time interactions; and Boomers love the curation and convenience of print catalogs.

Five mantras to follow when striving for better messaging in any campaign
Whenever possible, try to send a better message — not just another message. So put yourself in the mindset and space of your customer. Here are five important mantras to consider whenever you're crafting messaging for your brand campaigns. Follow the links to listen to curated inspirational talks for each:
Ready to accelerate your growth marketing?
With the power of Cordial combined with the creativity of your team, there's a lot of possibility. Every step of the way, our team will help bring your cross-channel messaging strategies to life.
Our solutions team advises clients through simple implementations or complex custom integrations. We can help with everything from website tagging and connecting real-time data feeds to best practices for activating data and implementing personalized content. We help clients build larger lists, generate higher revenue per message, drive customer loyalty, and maximize lifetime value.  Request a demo today.
Picked For You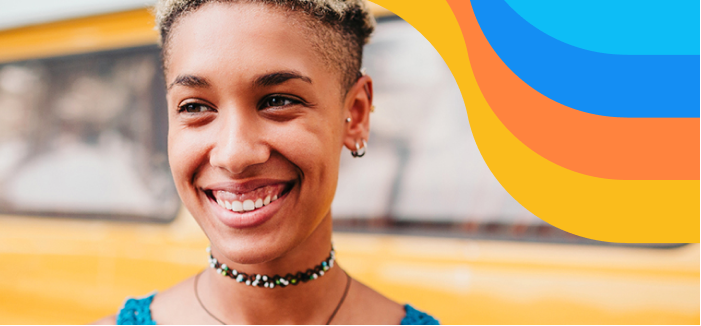 Video
Email Insider Summit Session: Automate Everything
Imagine a world where you're sending millions of high-conversion emails without ever touching a message….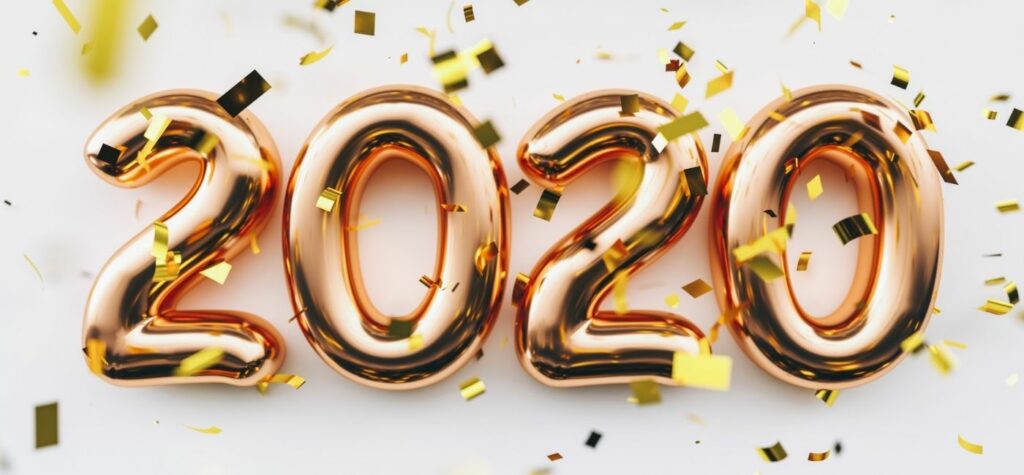 Article
New Year's resolutions to help build a competitive advantage in 2020
It's hard to believe that the new year is upon us. The holidays have come…