Return to All Resources
5 ways to improve your restaurant loyalty program emails
3 Minute Read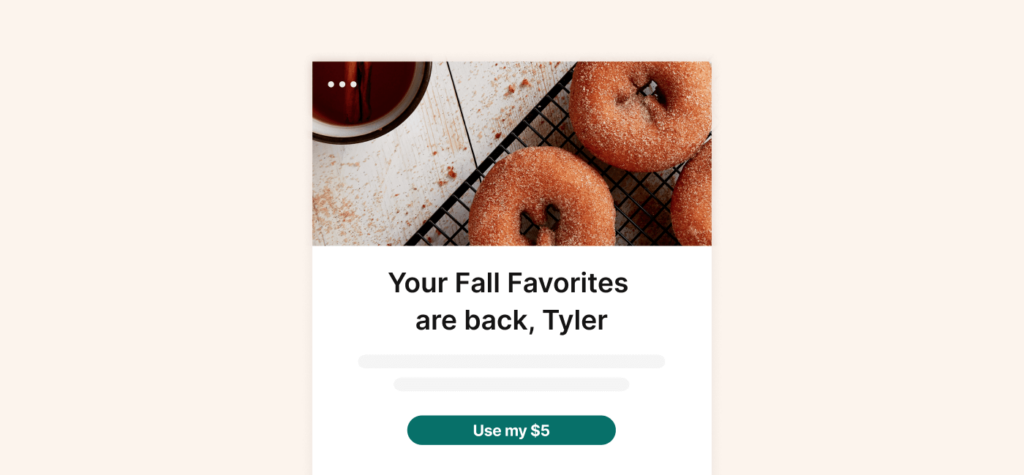 Email is one of the top channels used by brands to engage loyalty program members. According to Cordial's loyalty data, 89% of B2C companies use email as part of their loyalty program experience.
When it comes to rewards notifications and promotions specifically for loyal customers, email enables restaurants to provide exclusive value beyond just points at checkout. Here are five tips for creating effective emails for your restaurant's loyalty and rewards program:
1. Share tips and instructions.
Email is an optimal channel for clearly communicating program information and instructions directly to members. With 78% of consumers saying they'd consider joining a loyalty program after shopping with a brand 5 times or less, it's important to inform new members how to participate and maximize rewards.
Zoes Kitchen uses email to provide specifics like where to download their app and how to earn/redeem rewards in-store. Clear guidance helps members take full advantage of benefits and builds loyalty through education.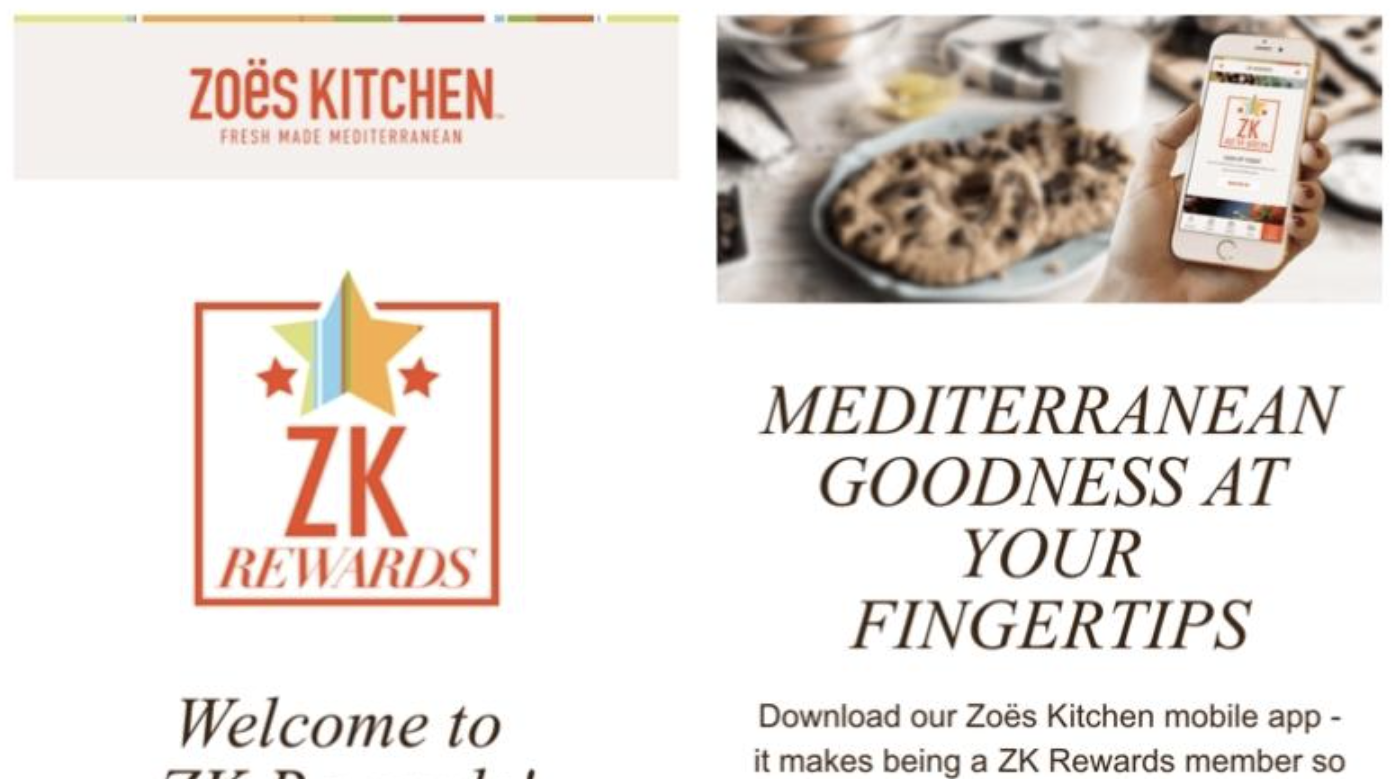 2. Use complementary CTAs.
Every email presents an opportunity to motivate readers into action. But make sure to give members options if they aren't ready for your primary CTA. 
Complementary CTAs give consumers choices while still promoting engagement. Just make sure your email design clearly differentiates the prioritized action.
In a Chipotle reward notification email, the main call-to-action is "Go to My Offers" to redeem. However, directly below they include "Order Now" as a secondary CTA for those wanting food delivery immediately.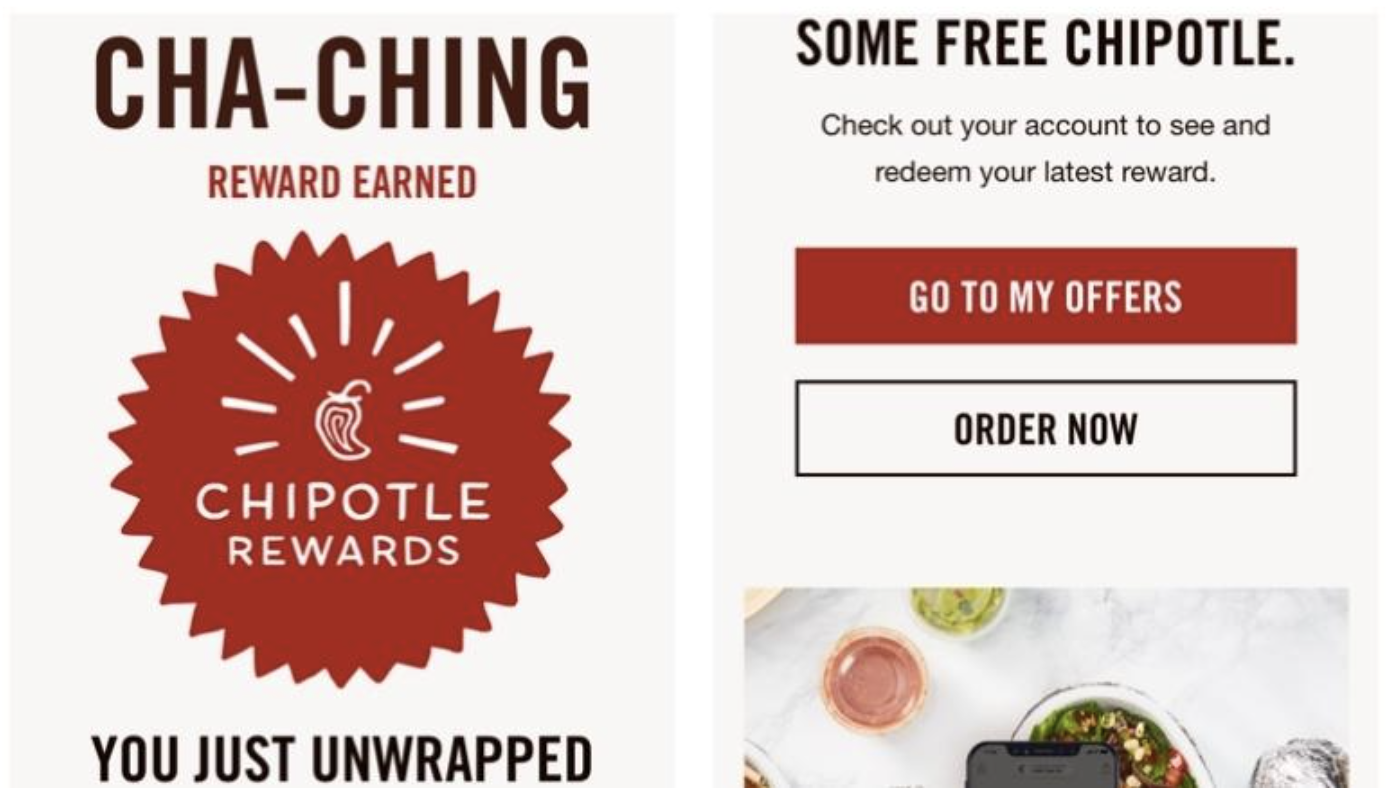 3. Include your latest promotions.
Email enables efficiently showcasing current offers to motivated loyalty program members already willing to engage with your brand. Timing exclusive preview promotions to align with loyalty email sends is a great way to increase redemptions and transaction frequency.
In fact, 46% of consumers cite access to exclusive deals as a top incentive for joining loyalty programs. Domino's Pizza uses email to share its ongoing promotions and entice meal orders from enrolled members.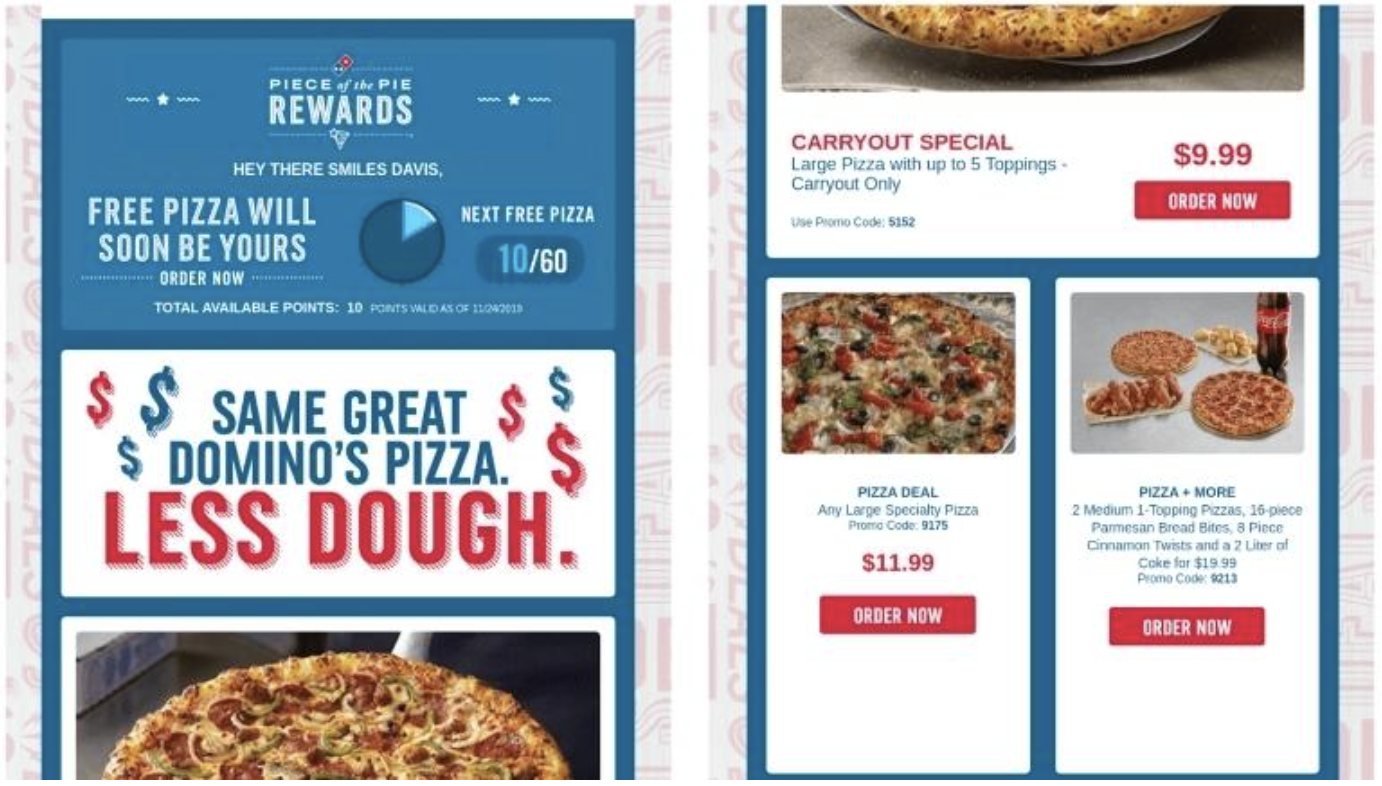 4. Keep it simple.
When it comes to program notifications like points balance statements, simpler is often better to prompt the desired behavior. Avoid overcomplicating things and diluting your core message.
Every message you send should have a clear purpose. If it's a statement balance, focus just on points details to maximize clarity.
Starbucks sends straightforward rewards emails explaining the number of points earned and how many more are needed to redeem a reward. The email sticks to essential info members need at a glance to understand their status.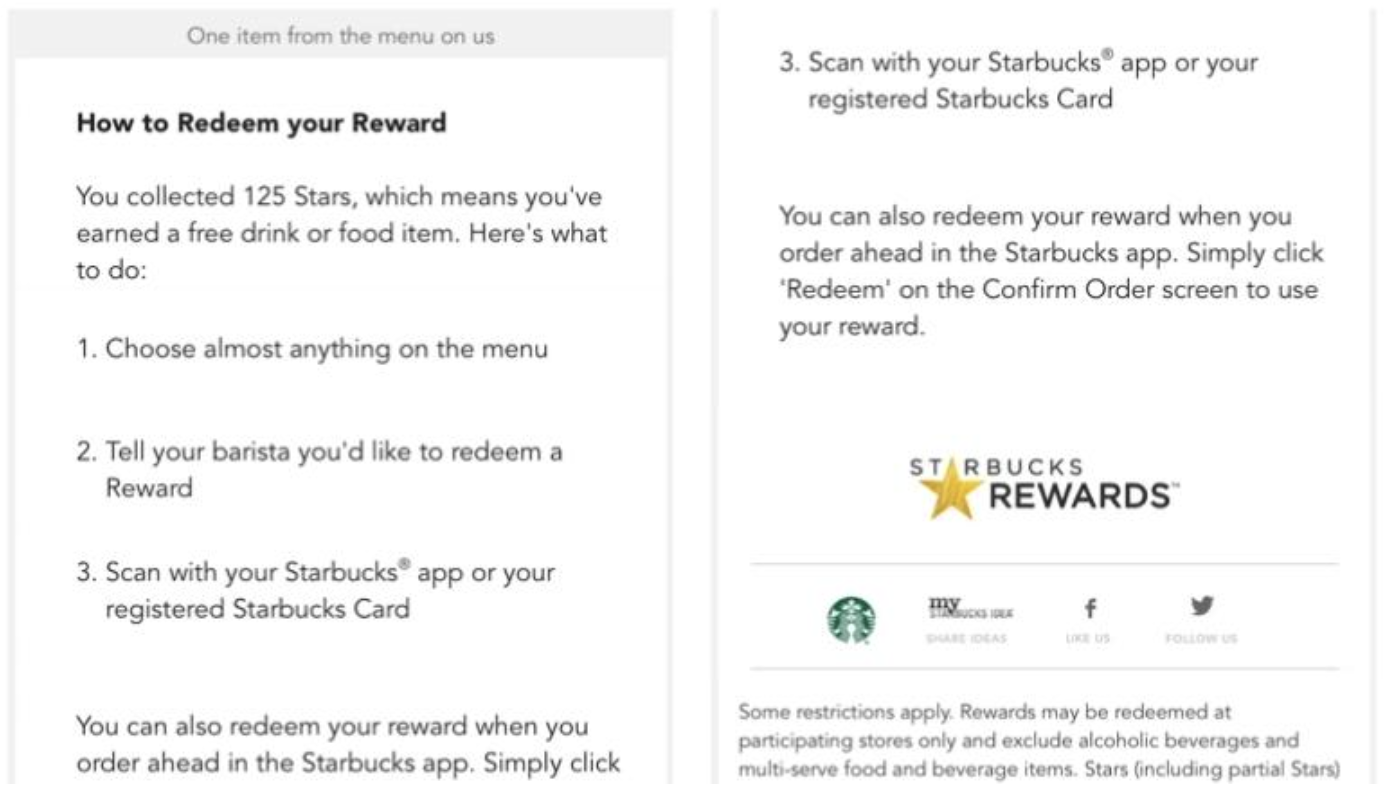 5. Make members part of your story.
Loyalty programs are all about making members feel special. Use email to bring them into your brand story on a personal level.
Look for opportunities to celebrate key member milestones and share VIP accesses. Employee spotlight emails are also great for making members feel part of the brand family.
Alamo Drafthouse offers loyalty members free birthday tickets while also reassuring them about strict data privacy practices. This makes members feel recognized while also building brand trust.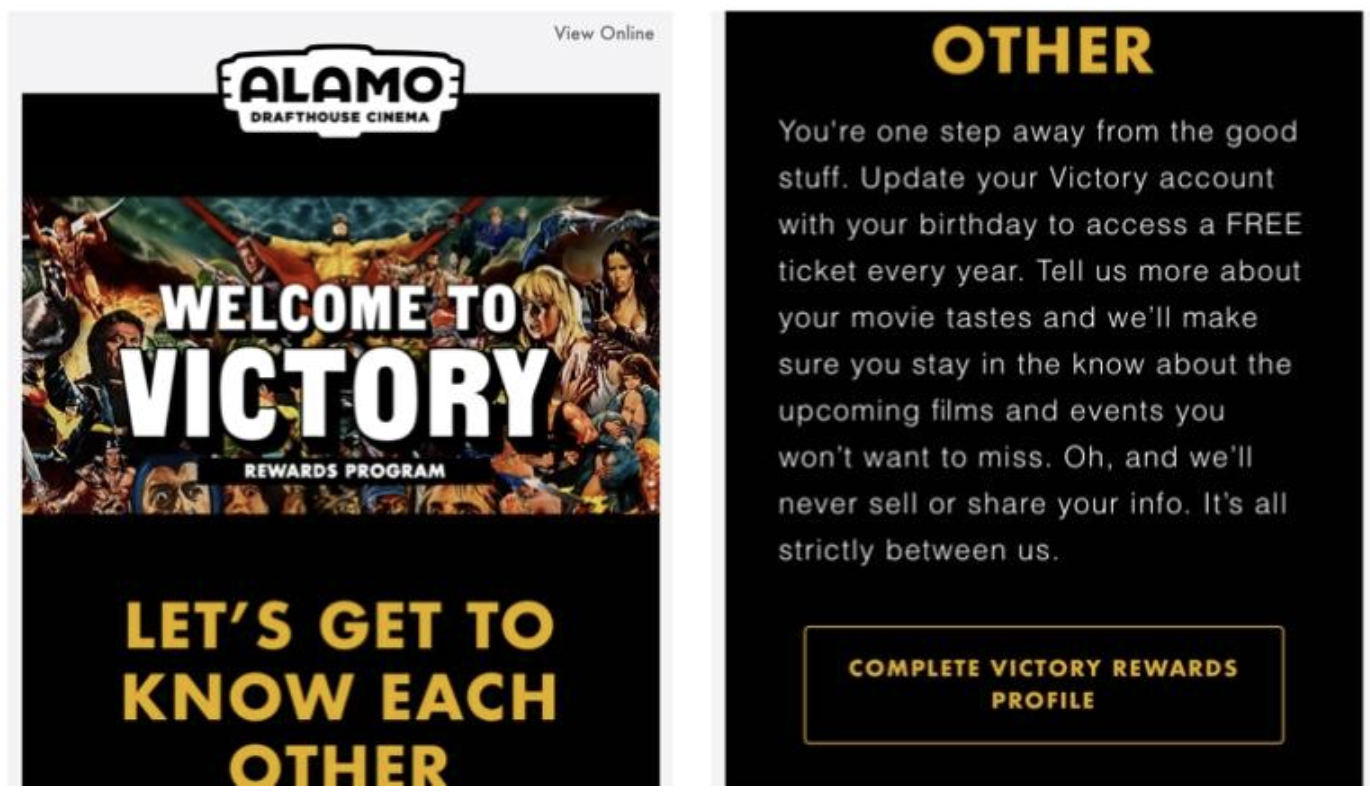 Email is the workhorse of loyalty programs, providing the fastest path to delivering value. Adjusting messaging based on loyal member preferences leads to higher engagement. Be sure to collect feedback and optimize over time. With nearly 90% of companies using email for their loyalty program, it represents a significant opportunity for restaurants to build retention and repeat visits.
For more best practices, check out these email strategies for loyalty and rewards programs.