Return to All Resources
Amplify your brand's customer obsession with agile marketing
5 Minute Read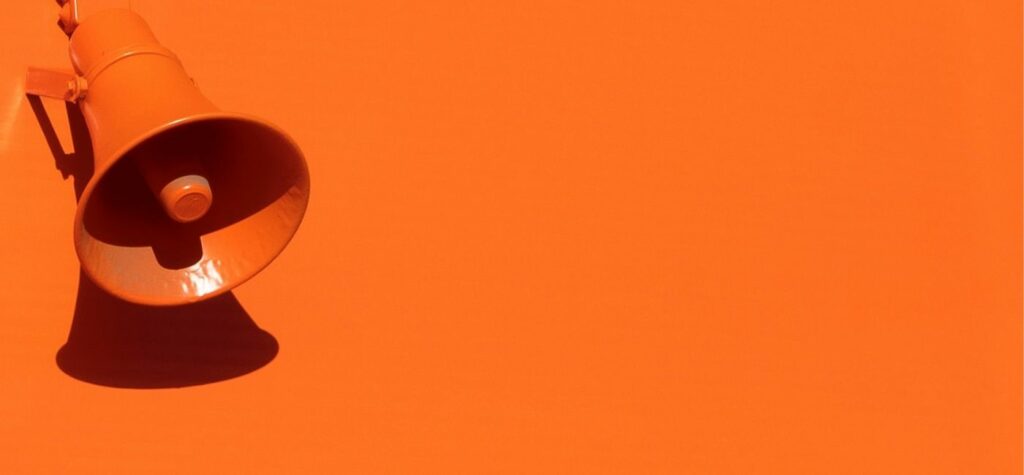 Last week, we had the pleasure of joining the Grow:Virtual summit, where we spent some time talking about how you can amplify customer obsession with agile marketing. If you missed the chat, here are 10 tips to get you on your way to understanding your brand's customer obsession. Bonus: learn about agile marketing to amplify your messaging and drive meaningful ROI for your brand.
1. Understand agile marketing
.
It's hard to deploy agile marketing without understanding exactly what it is. According to Workfront, "Agile marketing is a tactical marketing approach in which teams identify and focus their collective efforts on high value projects, complete those projects cooperatively, measure their impact, and then continuously and incrementally improve the results over time." We've been taking an agile marketing approach at Cordial, and despite our small, dispersed team, we're driving more output than months prior.  
2. Your customer obsession starts with "why." What's your why?
Trends and behaviors are changing daily. Economic impact fluctuates. In a world of unknowns and constant change, you can find grounding in your foundation, also known as your "why." It's not profit, that's just an outcome of your why. So, why do you show up every day to do the work you do? Why does your brand matter? If you need help unpacking your "why," Simon Sinek's work on the topic is a great resource.
3. Check in with your values.
What is more important than a sale? At what length will you go to not only allow that behavior, but promote and encourage it amongst your team? When you look at your values, does the customer show up? If not, how can you think about incorporating customer experience into your values? Your values will also help you navigate critical events. Despite struggling with closed stores, Lucky Brand closed down their store and website to stand with the Black community. It's clear to see they value standing for change more than making a sale.
4. Throw long-term plans out the window.
If we can expect anything right now, it's change. By dropping your long-term plans to a rolling 90-day plan, you'll maintain maximum flexibility to achieve your goals. Speaking of, though your plans may be shorter, the importance of your benchmarks and KPIs haven't shifted. Understand performance data to keep a close eye on emerging trends that will require your team to pivot to achieve your goals. 
5. Listen to your customers.
A great marketer knows one of their most important jobs is to listen. For those fortunate enough to be on the frontline with customers, this feedback can come in directly and verbally, or written via review or customer support. For others, remember that every point of interaction, physically or virtually, is a point for listening. Once you're listening, you'll know how to respond.
6. Adopt a test-and-learn approach.
Not sure exactly what direction to take? Try both options. As marketers, we're faced with new information on how to act and how to engage every day, which can be overwhelming at times. Lessen the burden by adopting a test-and-learn approach to most activities you're deploying. The sooner you can get your great idea into the wild, the sooner you can learn if you'll hit the mark or not. And you'll often miss, but because you prioritized progress over perfection, and launched a minimally viable product, you'll still have plenty of time and resources to pivot, iterate, and expand on your original idea.
7. Empower your team.
Nothing is more frustrating than a customer-obsessed marketer with miles of red tape in front of them to create better experiences for their customers. Review your processes and ask yourself if they allow team members to execute autonomously. Ensure context (data) is readily available to help drive informed decision making. And, if your technology partners are slow and clunky, there's a good chance your customer experience will reflect that. Make sure you are partnering with solutions that empower your team to act immediately. 
8. Create value.
Brands like Revolve amplify the shopping experience with virtual assistants, and check in without promoting a product to make sure the customer has what they need for a big event.
Purple, known for taking the DTC mattress world by storm, expanded their product line from mattresses, seat cushions, pet beds, and weighted blankets to include breathable, reusable masks. They also recognize the work that first responders and health care providers are doing, and have offered special discounts to local heroes.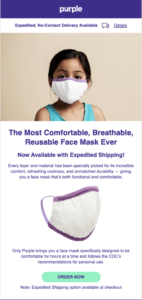 9. Trust is not a trend.
Unfortunately, you can't wake up, snap your fingers, and magically have a slew of customers who trust you. That trust must be established and earned over an extended period of time. The good news is that it's never too late to start. While we desperately hope this is the last pandemic we face for a while, the world we live in is constantly changing around us, and establishing trust now will help for years to come.
10. Spread joy.
When in doubt, you have an opportunity to delight your customers with your messaging and the experiences they have with your brand. That's one guaranteed way to create brand-obsessed customers, too!
We don't wake up one morning and find ourselves customer obsessed, or immediately operating in an agile marketing framework. These things take time, energy and dedication, especially when we're trying to influence others or change old behaviors. And, customer obsession cannot be faked. We must be authentic and honest with ourselves to develop meaningful, personal relationships with our customers. The more customers you have, the harder it may seem, but there is great technology like Cordial that empowers you to develop 1:1 relationships with your customers at scale. They say that old habits die hard, but old dogs can learn new tricks. Don't give up quickly—the outcome of customer obsession is trust, loyalty, and dollars when done authentically!