Return to All Resources
The pillars of a successful SMS marketing program
4 Minute Read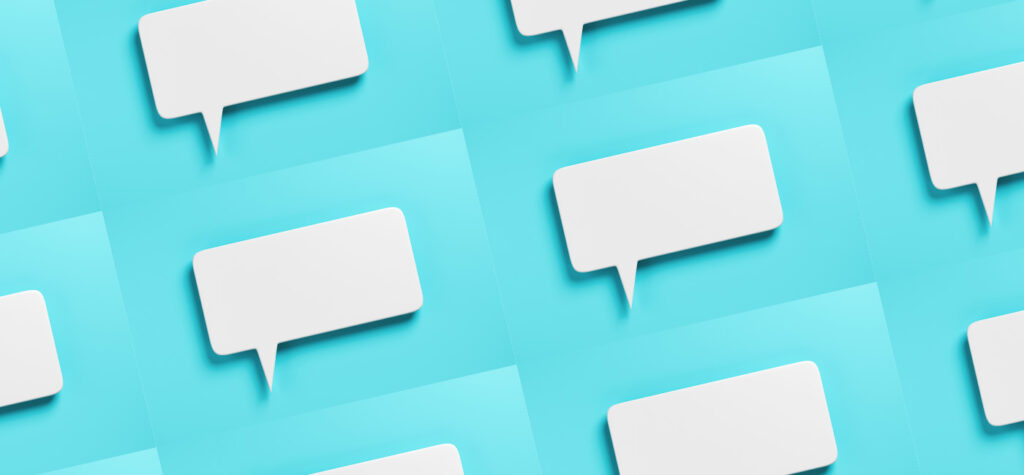 Mobile usage is at an all-time high and our phones sit at the center of every online experience. With 54% of web traffic coming from mobile, adding SMS to your ecommerce channel stack can help your team reach more customers faster while maintaining a seamless customer experience.
The customers who embrace your brand on multiple channels — email, social, SMS, mobile app — are likely your best customers. Reward them with the most personal, relevant messaging crafted with an understanding of their unique behaviors and interests. Here are a few approaches you can take to SMS marketing that will drive results.
Mantras to make your SMS program a success
1. Make sure you have access to real-time data.
Because you're sending SMS messages to a user's most personal device, it's critical that you use real-time data to create messages that are both timely and relevant. The threshold for discontent is much lower here than in other mediums. If your customer receives an irrelevant email, they may give you a pass. But if they receive an irrelevant text message, they are much more likely to unsubscribe. 
Next-generation messaging platforms can track real-time user behavior and events and use that information to automate messages. Before implementing an SMS program, make sure you have the ability to leverage all of your customer and business data to personalize those messages.
2. Provide value to gain subscribers.
Successful campaigns offer something to their subscribers that is of equal value to the commitment they make, and some of the most successful lean heavily on exclusivity to engage customers. Everything in your message should be relevant and exclusive to your subscribers.
Some ways you can include relevant messaging: 
Rewards system launch and point tracker

Early access to sale

New product launches or sneak peeks of new products

Personalized surveys

Personalized vouchers/coupons

Special birthday or life event messages
3. Send the right message at the right time.
Take timing into consideration just as you do with other channels. Messages are most likely to be opened when recipients are awake and have their phone within reach. If you start sending coupon codes at 4 AM, not only will your open and engagement rates suffer, you may end up with a higher volume of unsubscribes.   
There are a few ways to find out when your subscribers are most engaged:
Check your email platform and Google Analytics: see what times have been the best historically. These are both very different from SMS but can be used as a great starting point from which to iterate.

Test timing: start with hours between 10 am and 8 pm and vary to see what works best.

Control

quiet hours

: Make sure your partner allows you to set a designated time block—based on each customer's individual time zone—in which you do not want your customers to receive messages.
4. Build engagement through personalization.
By personalizing 1:1 messages based on real-time customer behavior and event data and connecting them to other channels, you can ensure that each communication is timely and relevant. This means providing intelligently triggered messages via multiple tailored touchpoints as customers take actions.
Campaign tools can also help a brand send unique coupon codes, promotions, and wallet cards that can be directly added to the user's phone and triggered when they approach your store location. When customers are ready to complete a purchase, you can remind them to use their gift certificates in their mobile wallet as they check out. This creates an intuitive and cohesive experience for your customer as they navigate your site or app using their phone.
Impactful ways you can use text messaging to drive loyalty:
Welcome new customers and subscribers as they opt in to your subscription list or loyalty program

Help customers integrate gift certificates into their mobile wallet for future purchases

Send tailored discount codes and incentives by location (at the ZIP code level)

Offer product recommendations based on previous purchase behavior, demographics, and attributes

Prevent cart abandonment with personalized dynamic offers and coupons

Integrate with loyalty program and reward customers based upon loyalty level
There's a lot to take in and consider when finding the perfect partner for your SMS needs. Prioritize a partner that has data flexibility, allowing you to personalize your text messages in the same way that you do for email, can handle your volume with minimal sending delays or failures, and who can unlock the power of intelligent, seamless cross-channel messaging. 
To learn more about SMS marketing, download our guide Strengthen customer loyalty with SMS marketing.