Return to All Resources
10 effective retention and win-back emails from top brands
4 Minute Read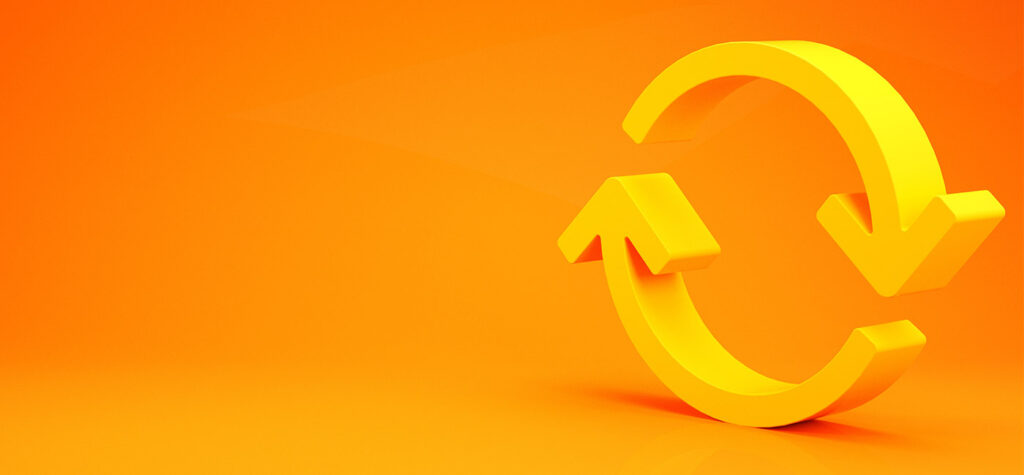 When we talk about growth, we often think of customer acquisition. But customer retention is just as important — if not more so. The reason is that it's much easier — and cheaper — to re-engage a previous customer than to find a new one.
Re-engagement is an art. Doing it successfully means identifying the value your previous customers got from your product and reminding them of that value. While there are many great strategies to win-back customers, the re-engagement email is particularly effective.
Win-back email examples from top brands
1. Los Angeles Times
This email from the Los Angeles Times provides users with their "year in review." Not only does it leverage personalization effectively, but it also reminds the user how much use they've gotten from their subscription over the past year. The visuals and copy work together superbly to demonstrate the product's value.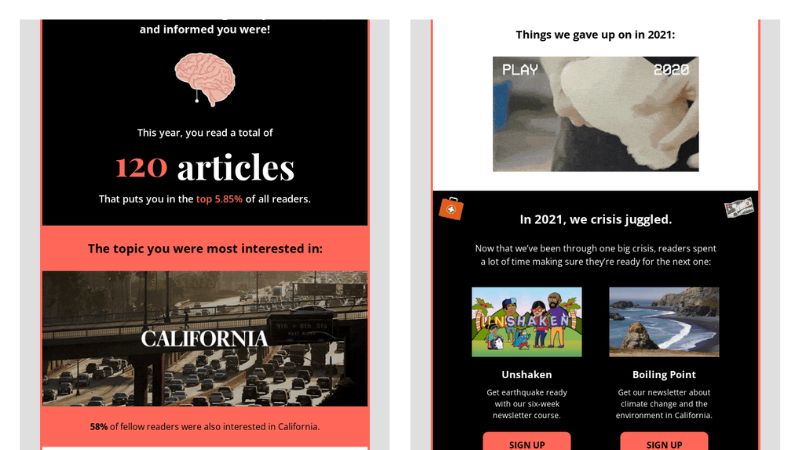 2. HBO Max
HBO Max provides this beautiful example of an email designed to help users follow through on signing up for the streaming service's free trial. The subject line is engaging, and the copy is crisp and effective. The image of a stern-looking Mark Ruffalo doesn't hurt either.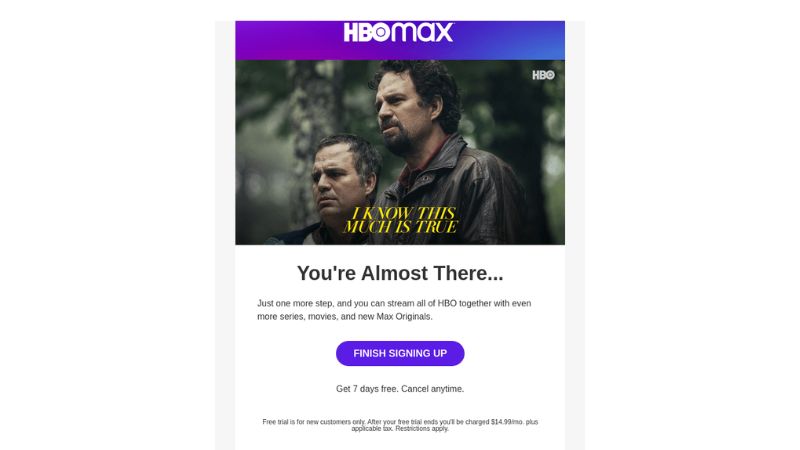 3. Youtube
Youtube has access to a bunch of browsing data, so it knows that many users are looking to engage with music. This email gets to the heart of the value for users by reminding them about its features as a music platform, too. It's short and sweet with an effective CTA.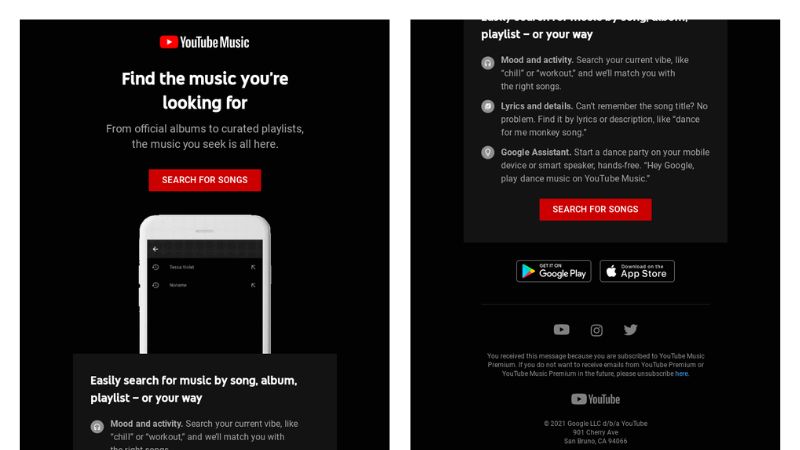 4. GoDaddy
Go Daddy is a domain registrar and web hosting company. Its re-engagement email campaign offers a 30% discount on new purchases. Simple and effective.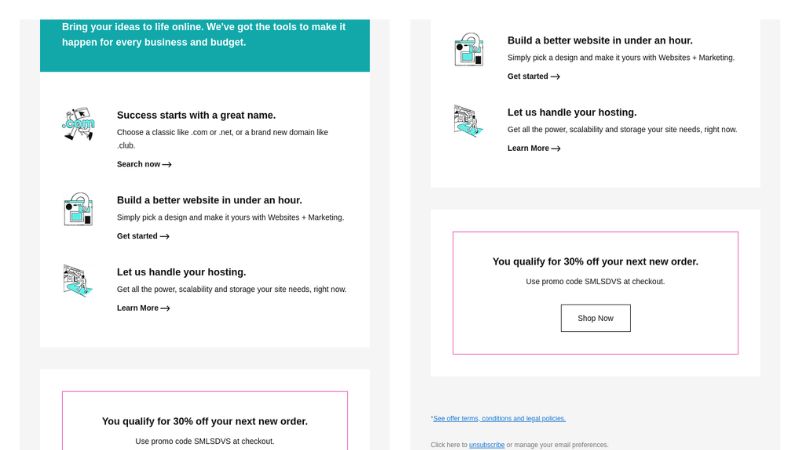 5. LinkedIn
In this email, Linkedin encourages users to come back to the platform with a range of free courses. They personalize the email to the users' interests while promoting one of their lesser-known products — their learning platform. The email also heavily features video content and encourages engagement.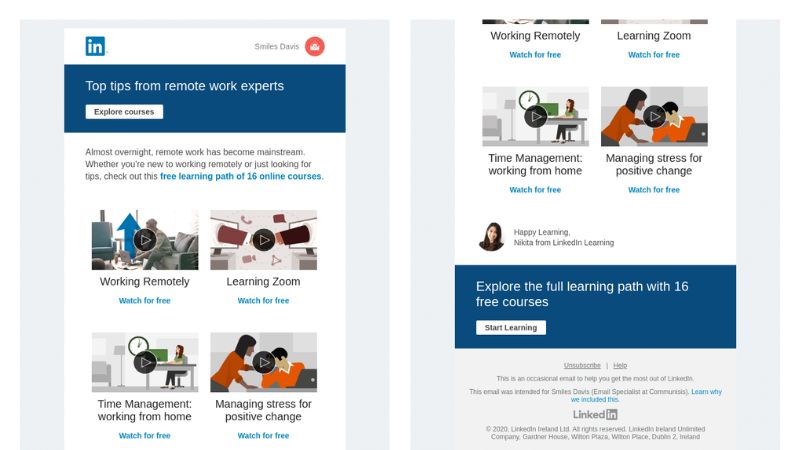 6. Netflix
Netflix knows we'll binge-watch their shows if we just hop back on the platform. That's why they've designed their re-engagement email to make it easy to pick a show and start watching. The email is compelling because it's personalized to the user's preferences. It's also light on copy and heavy on visuals — ideal for promoting TV.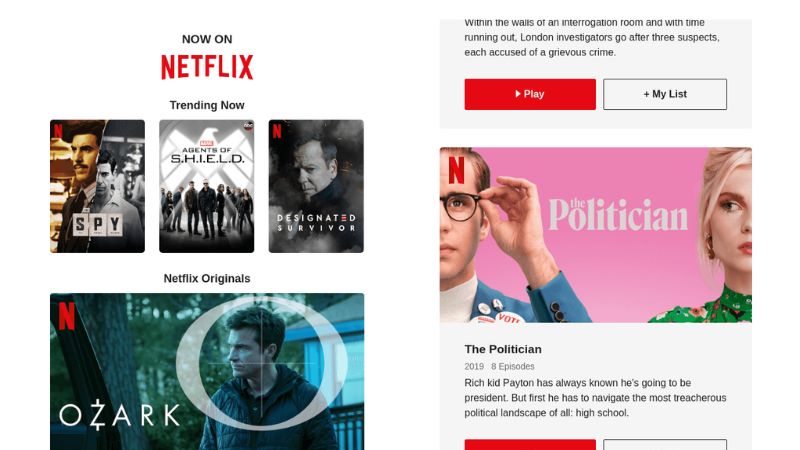 7. Barilla
Barilla sells pasta and sauce. In their re-engagement email, they invite users to peruse healthy pasta recipes and engage with their social media. Top points for the subject line "Fresh and Saucy Recipes."
8. Uber
In this re-engagement email, Uber pairs a compelling deal with a sense of urgency. The subject line is pitch-perfect and the CTAs are fresh. They also do a great job with the visual hierarchy, so readers understand the value of the offer in just a quick scan.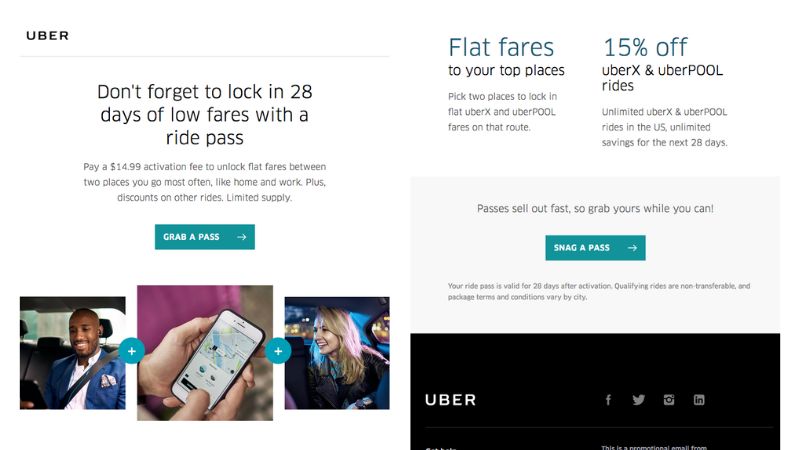 9. Airbnb
In this email, Airbnb is looking to turn guest users into hosts. They manage to pack all the value of hosing into a few tight sentences and let the visuals do the rest. The power of the email comes from its personalization — being sent as the user leaves for a trip, with the destination built into the email. Clever.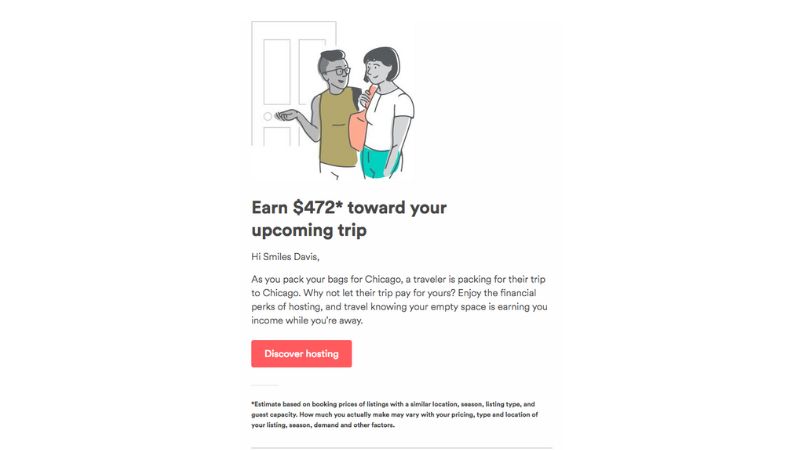 10. American Airlines
Nobody likes to lose money, right? American Airlines takes advantage of this, entreating the reader to take action so they don't lose their hard-earned reward points. The retention email manages to offer up all of their services as a way to avoid losing points.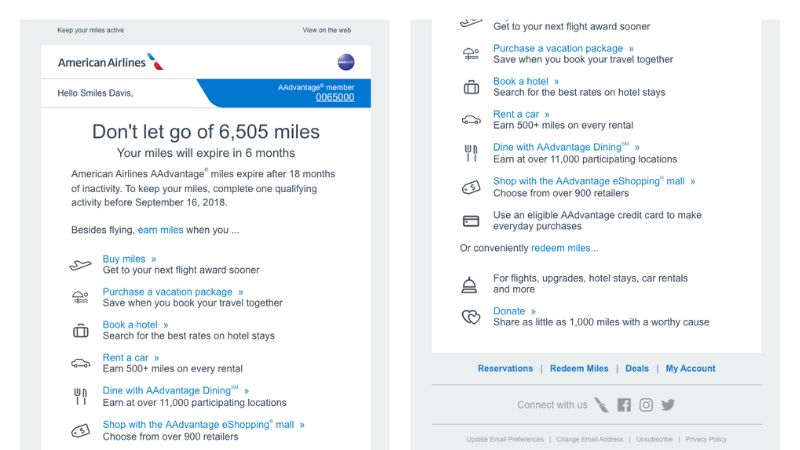 More examples in our personalized email campaign series:
Re-engage your audience with effective win-back emails
You can make your retention and re-engagement email as effective as these. Cordial lets you master personalization and send effective marketing messages across all your channels. Request a demo today.
Picked For You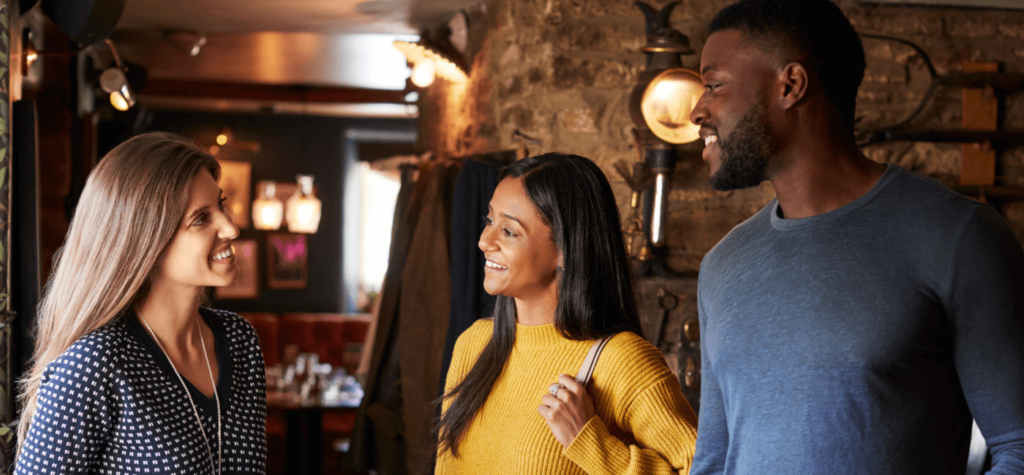 Article
Hotel brands boost revenue after harnessing first-party data, report finds
Nearly 61% of hotel brands have implemented a first-party data strategy, and of them, 81%…

Article
What can marketers learn from previous recessions?
Whatever you do, don't call it a recession. There are certain words that almost always…