Return to All Resources
When to use different mobile app messaging types: push, in-app, or inbox
11 Minute Read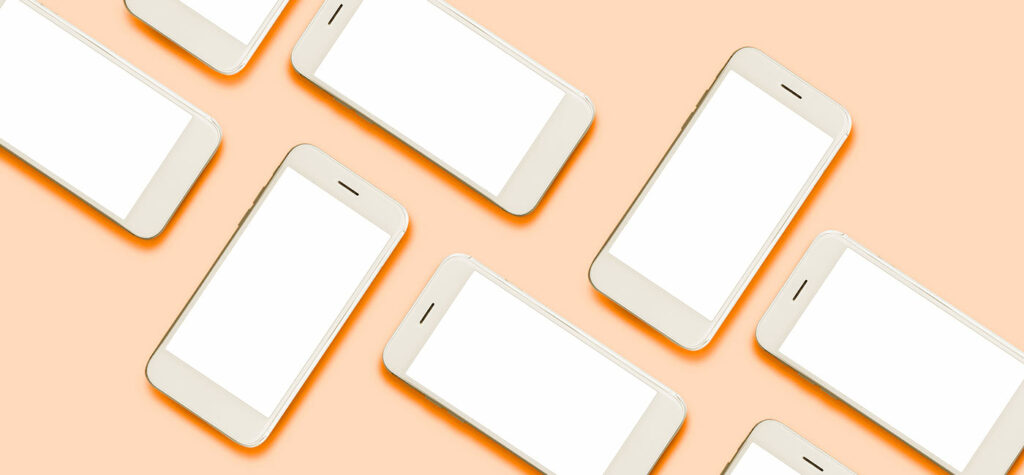 Before deploying mobile messages, many brands like to get input from their customers on their communication preferences. Understanding what customers prefer is especially important because new features continue to be added to phones (such as in iOS 15's focus mode) letting people customize when they are notified and why. To give consumers the opportunity to share what type of messages they want and how they want to receive them, marketers can build a preference center as part of their app.
For example, users could select if they'd like to get notified when sales happen, when new products arrive, when something is back in stock, and more. Asking for user preferences lowers the risk of users disabling notifications and takes the guesswork out of knowing what messages to send. The more customized and personalized brands can get in their messaging to customers, the stronger the engagement will be.
Recent Cordial research uncovered that many consumers are willing to give up even more personal information if marketers can figure out how to use it to offer them something of value in exchange.
In addition to or in lieu of getting information on customer preferences, understanding the pros and cons of the different message types can help you send a better message.
Main types of mobile messages

There are three main types of mobile app messages and each serves a different purpose.
Push notifications are small, pop-up alerts that appear on the home or lock screen of a mobile device. The message goes away once dismissed or clicked.
In-app messages are pop-up alerts that brands can send to users when they open the app or go to a certain page within the app. The message goes away once closed.
Inbox messages are persistent messages that brands can send to an inbox or message center within the app for users to keep track of brand information or promotions.
Push notifications spark urgency and action.
Push notifications are the best way for brands to deliver important and time-sensitive information because they are sent directly to the home screen.
Push notifications are sent to users who've downloaded a brand's mobile app, so they're already engaged with or expressed interest in a brand. These alerts are the best way for brands to deliver important and time-sensitive information because they're sent directly to the home screen of the mobile device.
Push notifications are often automatically triggered based on a customer's product preferences, orders, or browsing behaviors to meet the individual's needs at precise moments. Cordial clients commonly use push notifications for order updates, abandoned cart reminders, last minute sales, back-in-stock alerts, low inventory alerts, or subscription reminders. The beauty of these messages is that when users click, they're brought straight to the app for quicker conversion.
Overall, brands use push notifications to get users in the app, increase engagement, and enhance the customer experience. When users download an app, they'll usually opt-in to these notifications by default. But be careful not to send too many push notifications as users can easily opt-out.
Push messages have, in the past, had a character limit, forcing marketers to be succinct. However, things are starting to shift with recent creative enhancements, such as carousel units, that help brands extend their messaging and promote more than one item. Carousel push notifications get users to scroll through personalized content like items left in cart, new sale promotions, or limited time offers all in one push message. Each content block can be deep-linked to the right area of the app for quick access and conversion. This is a huge step up in personalization and bringing even more timely content to customers via push.
When to send push notifications
Does the user need to know this info right now? Opt for push notifications to deliver important and time-sensitive information:
Order updates

Abandoned cart reminders

Last-minute sales

Back-in-stock alerts

Low-inventory alerts

Subscription reminders
In-app messages give users something valuable.
Tailor in-app messages based on what you know about your customers — their behaviors, interests, and intent — and their needs in that moment.
In-app messages are sent to users when they're actively using the app — and are messages that have to be deployed thoughtfully. The customer is likely using the app for a specific purpose, so brands have to be mindful to not disrupt them, but rather provide something valuable to engage them. One way to ensure relevance in the moment is to tailor messages based on what you know about them — their behaviors, interests and intent — and their needs in that moment. Brands should always focus on providing content that is relevant and ensures a positive customer experience.
Cordial clients commonly use in-app messages to welcome new users, communicate new products, send targeted promotions or one-time offers, update users on loyalty status, or speak to new app enhancements. These messages get the user's attention because they're integrated into the app experience. Additionally, brands have more real estate on the screen to convey their message compared to push notifications.
A great example of an in-app message that drives engagement is a congratulations message for reaching a new loyalty tier. The user doesn't need to be interrupted by a push notification and can read more about their new loyalty tier benefits given the space provided in an in-app message. Similar to push, in-app messages can deep-link to anywhere a brand wants to direct customers in the app. In this case, the user could be linked to their loyalty account to explore new options.
Overall, brands use in-app messages to keep users engaged, build loyalty, and enhance the customer experience. Maintaining a positive experience with your loyal customers is so important. There may even be certain instances, such as during checkout or when viewing a video clip, when brands want to block in-app messages from being shown to avoid interrupting their customers and disrupting their experience
When to send in-app messages
Do you need to send a lot of info, but it's nothing the user would need to read again later? Send in-app messages to users when they're actively using the app and tailor the content to what you know about users and their needs in the moment:
Welcome new users

New product alerts

Targeted promotions

Loyalty status updates

New app features

Re-engagement

Inbox messages provide a reference to go back to.
Consider inbox messages when you are sending important information that a user might want to refer back to later — similar to an email — or that might not be as time-sensitive.
Mobile inbox is the least prominent of the three mobile message types. It serves as a message center to keep track of information (i.e., order or message history) and as a way to reach users who have notifications turned off. Cordial clients use mobile inbox messages in several thoughtful ways.
JOANN, a leading fabric and craft retailer, uses mobile inbox to refer users back to prior push notifications. Although inbox messaging isn't intended for urgent messages, it can be used as a place for users to refer back to a push notification at a later date. For example, the brand sends a coupon code via a push notification and an inbox message. The inbox message is a way for their customers to easily retrieve and use the coupon code at a later time when they're ready to start shopping
REVOLVE, a next-generation fashion retailer, also saw incredible success with their first mobile inbox message announcing a one-day only secret sale. When users opened the app, they could see an unread notification icon indicating there was a message waiting for them. Although the message was time-sensitive, it gave customers a feeling of being a "VIP" by essentially rewarding them for engaging with their app. Using an inbox message also allowed them to reach a wider audience because they were able to reach customers who had push notifications disabled.
Overall, brands use mobile inbox messages to keep users engaged and enhance the customer experience.
When to send mobile inbox messages
Do you want the user to be able to refer back to this info later? Think of the mobile inbox as a message center where users can refer back to important information:
Saved push notifications

Ongoing sales and coupons

Longer messages

Onboarding tips

Order confirmations
How to integrate mobile app with other messaging channels, like email and SMS
Not only do you need to be considerate of how the different mobile app messaging types work, but you also need to ensure your mobile app messaging complements your other messaging channels. As a cross-channel marketing partner, Cordial consults with marketers on channel strategy and use-case journeys. We'll help make a channel priority list based on the use cases and set up messaging activation tools to make the implementation easy for the marketer.
The Cordial approach involves:
Setting up templates in the Cordial Sculpt message builder tool for more holistic email and mobile app messages.
Establishing priority rules in the Cordial Podium orchestration builder to ensure proper channel sequencing. For example, brands can set up a push notification to send first, and if the contact can't receive push notifications, then they will be sent an email.
One marketer that Cordial partners with has rules for not sending similar messaging across SMS and push to the same users. Some marketers, like this one, prioritize sending via their mobile app because the app experience drives better engagement from their most valued customers. To ensure users engage more fully in the app, some marketers can exclude customers from receiving SMS messages, if the contact was already reached via the app. However, if a contact is reacting more to SMS or if that's an identified preference, marketers can send in SMS and exclude that individual from receiving a message in the app.
Another Cordial client determines their cross-channel approach based on the type of campaign they're running. When triggering an immediate message based on real-time behaviors, the marketer prioritizes email and push notifications. The email can contain multiple items with more information and personalized modules, while the push notification focuses on providing item-specific reminders. Alternatively, when supporting top merchandising and promotional themes, the brand's messages are typically sent via email and SMS, again with a multi-item vs. single item focus respectively. Regardless of channel, the marketer always deep links customers to the mobile app to create a consistent shopping journey, resulting in higher conversion.
When to send a combination of messages
Are you sending a timely message but you need to send some extra information? Use a combo of push, in-app, and inbox message types that can work in concert together to accomplish specific brand use cases:
Increase app usage

Promote app features or functionality

Order confirmations 

Exclusive sales or promotions

Reach a wider audience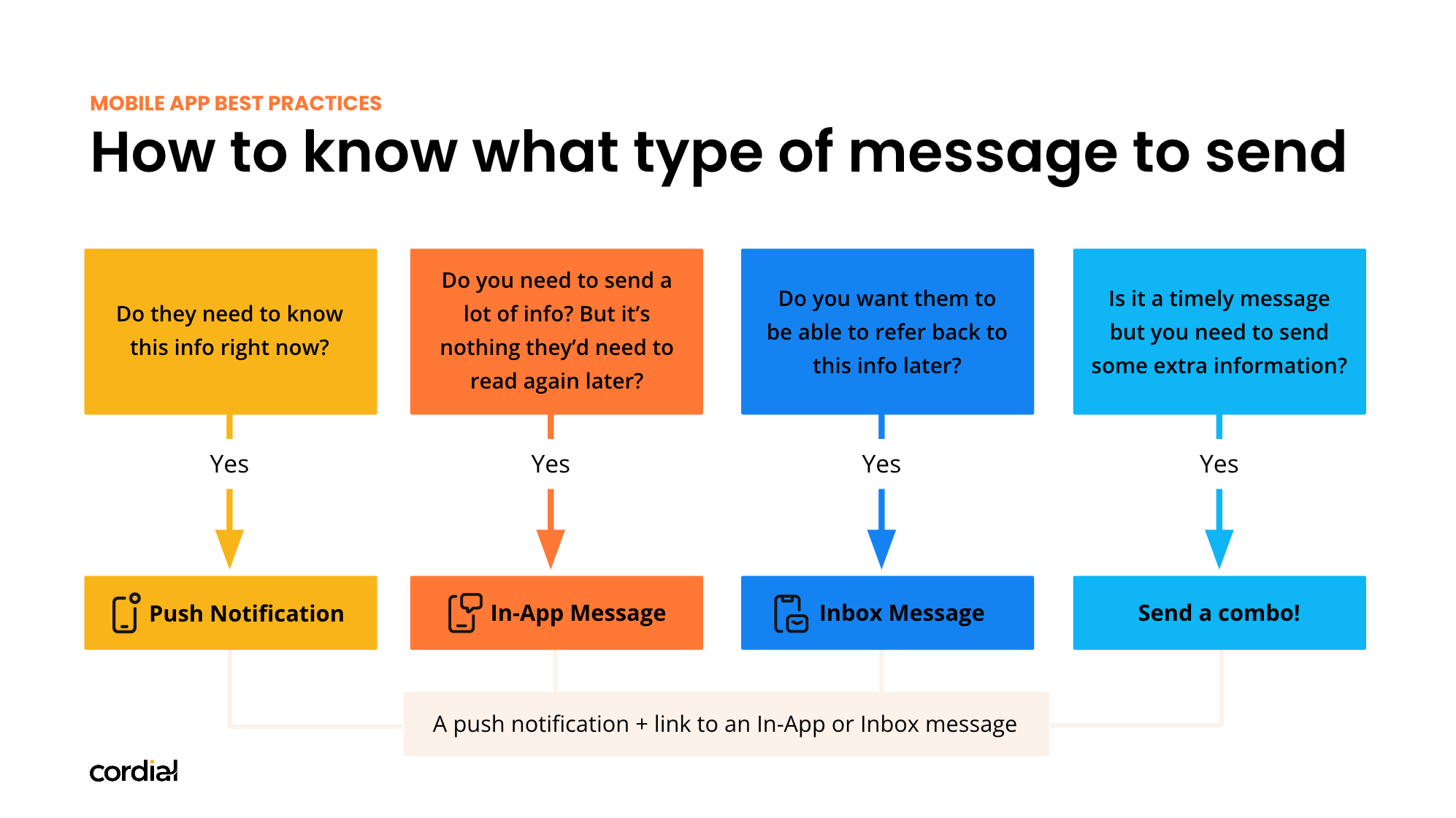 How to measure and evaluate success of your messaging strategies
Start by experimenting to see what works and then optimize campaigns from there.
Cordial helps our clients simultaneously test multiple variants, campaigns, and automations by using A|B testing and machine learning to select the best-performing option. Cordial's machine learning rapidly identifies and automatically shifts traffic to the best-performing content, driving more revenue for our clients, and delivering a better experience for their customers. There are a variety of things you could test in your mobile app messages.
We rounded up a quick list here:
Image/no image
Type of imagery and colors
Time of day/week/month
Frequency of sends
Tone of message
Length of message
CTAs
Different audience segments
Different personalization triggers
The common performance metrics many brands use in testing or in their evaluation of mobile app messaging performance include: clicks/opens/taps, revenue, average order value, app uninstall, or opt-out.
Ultimately, all marketers want to attribute the success of their communications, understanding how each message performed and what actions users took after clicking on a message. Mobile apps are no different! To help marketers achieve this goal, Cordial provides built-in capabilities to track event and revenue attribution across channels. Cordial's revenue attribution insights are designed to help our clients demystify the attribution process and determine which campaigns — and channels — are driving the most revenue.
Giving the right messages proper credit and focusing on campaigns that drive the most revenue is a top priority. There's real value in having a partner who can provide a holistic view of cross-channel attribution, which Cordial does out of the box across all our channels.
Ready to see how partnering with an industry leader like Cordial will help you optimize your cross-channel marketing approach? Speak with a Cordial expert today.
Picked For You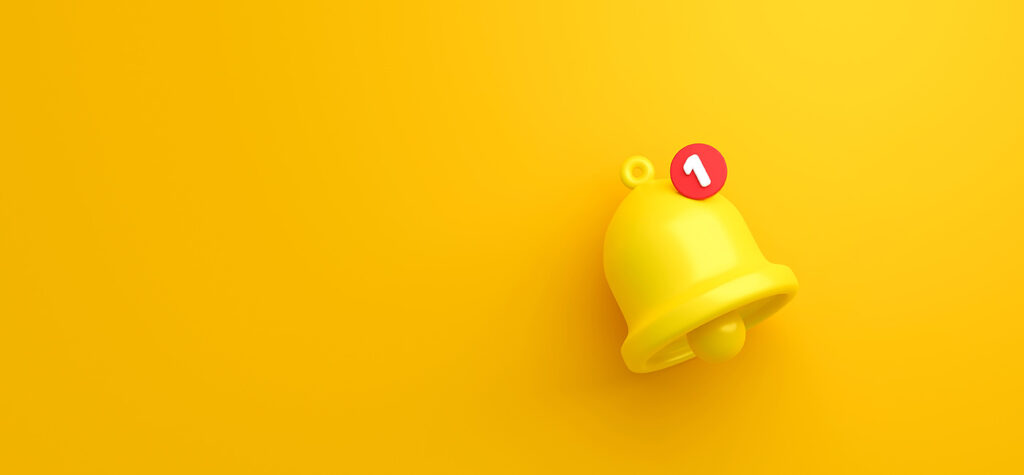 Article
How to adapt email marketing to push notifications and in-app messaging
Email marketers, think of mobile apps as an opportunity for your most loyal customers (an…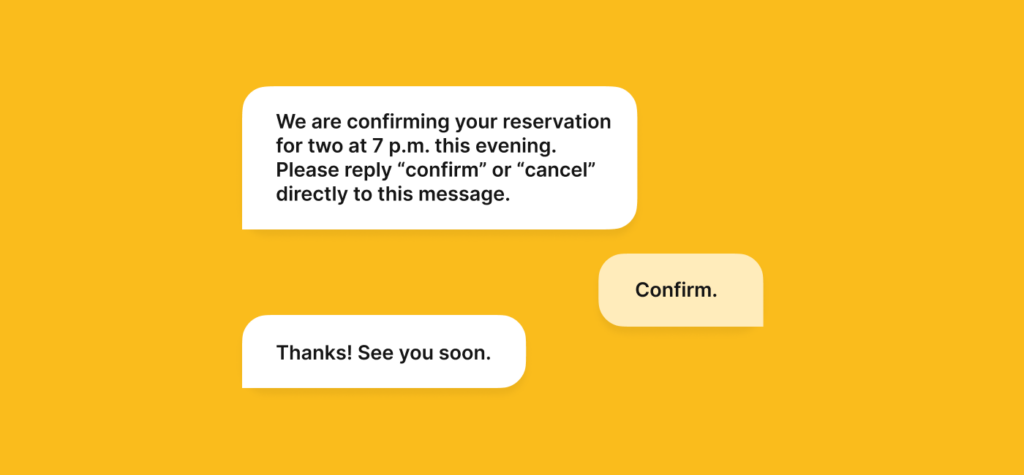 Article
Intro to personalized marketing with top stats and brand examples
Ready or not, digital transformation is here. And with it comes opportunities to use data…