Return to All Resources
5 ways to connect with Gen Z in your brand messaging
7 Minute Read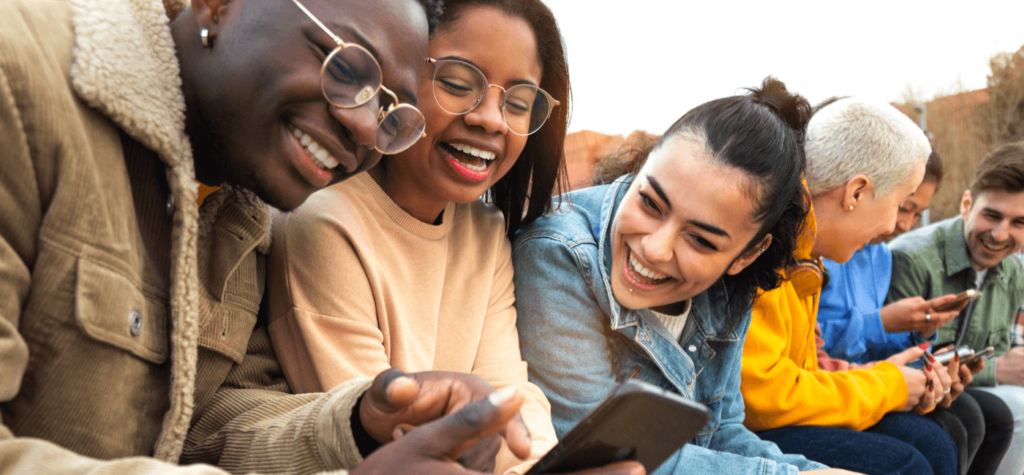 According to McKinsey & Company's research, Generation Z (popularly known as Gen Z) are individuals born between 1996-2010. If you're wondering, they're the generation after Millennials and before Generation Alpha (those born after 2010 to the current date). Unlike Millennials, this generation has no recollection of landline phones (yet they crave their simplicity) and have high expectations for technology and sincere brand marketing. The user experience is more than a nice-to-have for them, and they are considered the most diverse of all previous generations.
Although it's easy to assume Gen Z are "just kids" on TikTok, here's a bombshell reality: Gen Z is expected to be the largest consumer cohort by 2030. They're fueled by discovering purpose and prioritizing all things good for them and good to them. With this in mind, this generation's approach to connecting with and supporting brands differ significantly, but here are five concrete ways that will help you with messaging and build advocates within a generation that approach consumerism with intentionality.
1. Lead with Inclusivity.
Leading your marketing efforts, messaging, and overall brand mission with diversity at the forefront is no secret. Furthermore, with the BIPOC community's buying power, this prioritization of diversity is not a strategy but a requirement to be successful with resonating with your audience. This is profoundly important when considering Gen Z. Beyond speaking of, showcasing, and communicating your values toward diversity, Gen Z'ers want to see you be a champion for diversity and create a space for inclusion. To be inclusive is to be thoughtful, kind, and sincere in creating an open space that allows people to feel they're welcome to be themselves.
The approach of building inclusivity within your messaging will look like an intentional plan for your community management responses. It's more than reactive replies, but crafting your messages with the person in mind. Additionally, consider how you integrate your customer service practices into your community management building on social media and within your email marketing campaigns. When treated like isolated channels, they can appear disconnected. However, in reality they're all connected to create a stronger, more cohesive way for your brand to build a welcoming community that Gen Z will appreciate and advocate for among their realm of influence.
2. Prioritize personalization.
As Gen Z'ers have an unwavering expectation for diversity and inclusion, they also have high expectations for a brand experience that's unique and personable. Standardized, templated responses or bulk messaging won't resonate with this generation. To avoid a perceived lack-luster user experience, be vigilant with hyper personalization. As you're building your evolving conversations, actively listening to your Gen Z audience will be a fantastic resource and guiding light to making your efforts as impactful as possible.
According to Colormatics, the attention span of Gen Z's is a whopping 8- seconds (in comparison to Millennials at 12 seconds). With this in mind, keep your content and messaging easily digestible for your audience and maintain hyper personalization. In building your relationship with Gen Z, they want to know that they're more than profit to a brand, and that the brand truly cares about building a relationship.
3. Lean into honesty and authenticity.
When communicating and engaging with your Gen Z audience, honesty and authenticity is the best policy. When cultivating intention around being transparent about your process you open up the door of trust and brand advocacy. This can apply to marketing strategies, messaging, and processes.
American Eagle's Aerie brand knows and lives this approach through their active listening, data, and sales centered around their target audience of tweens and twentysomethings. As Gen Z began getting older, they made a "no photoshop" policy, which reinforces their philosophy of living beyond fashion while promoting the natural, authentic beauty of their models. Their commitment to remaining true to their audience had an immediate impact on the brand and their bottom line. Furthermore, their intentionality toward adjusting to their needs and things that matter to their audience helps them to connect with their younger audience in a very sincere way.
4. Live your brand values out loud.
If you've heard the saying, "If you don't stand for something, you will fall for anything," you have an idea of Gen Z's perception of brand values and culture. Unlike prior generations, their generation grew up during the information age, with high expectations of technology and a very vocal stand and inclusivity and belonging. They're your consumers who will see your core values on your website or social media content, then vet it by Googling you to see what you've done in the community. This isn't to "catch you" or form a place of skepticism. It's primarily rooted in a core expectation that brands live the things they say matter to them.
When your brand values connect with them, they want to be supportive and an active participant in your efforts as well! Whether it's showing support through sharing or advocating your support through their personal social media or finding ways to be an ally though other avenues, they want to be a part of the change. They want to not only feel inspired, but inspire others to make a difference as well.
5. Connect with Gen Z through platforms that resonate with them.
Similar to Millennials, Gen Z is known for their deep understanding of technology and social media, but the primary difference between the two resides in where expectations land when it comes to dealing with technology. Gen Z is the first generation that was born and raised with advanced technology. While Millennials witnessed the evolution of technology, Gen Z began their lives with an evolved version of technology. This is imperative to understand when considering the manner in which you engage with your younger audience. They're not opposed to corporate brands or distrust them. However, they are more inclined to dig deeper into researching your company, the things you say matter most, and the products or services that you provide. We call this a healthy skepticism of verifying through doing your own research.
Strategies that will encourage connectivity with Gen Z through your brand messaging would include tactics such as:
Incorporating two-way messaging into your communications with customers. When brands include two-way messaging, it informs consumers that their feedback, concerns, or insight matters. It requires a bit of effort on behalf of the brand, but the effort is well worth the investment. It can be as simple as a chat feature on your website that's managed by a human being.
Stay relatable. For Gen Z, social media and technology are very natural places to connect with friends. Consider ways to maintain a friendship, relatable connection with Gen Z through your content and messaging. Have fun with them on social media! A genuine interaction is what matters most to them.
Thank them with rewards. Loyalty programs are always a win for building customer advocacy and this is no different with Gen Z. Create fun gamification or a point system for reviews like Shein. Their gamification encourages reviews and engagement of other consumers with those reviews. It's birthed significant engagement within their community of buyers!
When your brand creates an impactful effort in these areas, remember that there is no better time than the present to adjust or pivot. With Gen Z, your transparency and sincerity matters. So, leading with a genuine interest in connecting with your audience will never steer you wrong.
Picked For You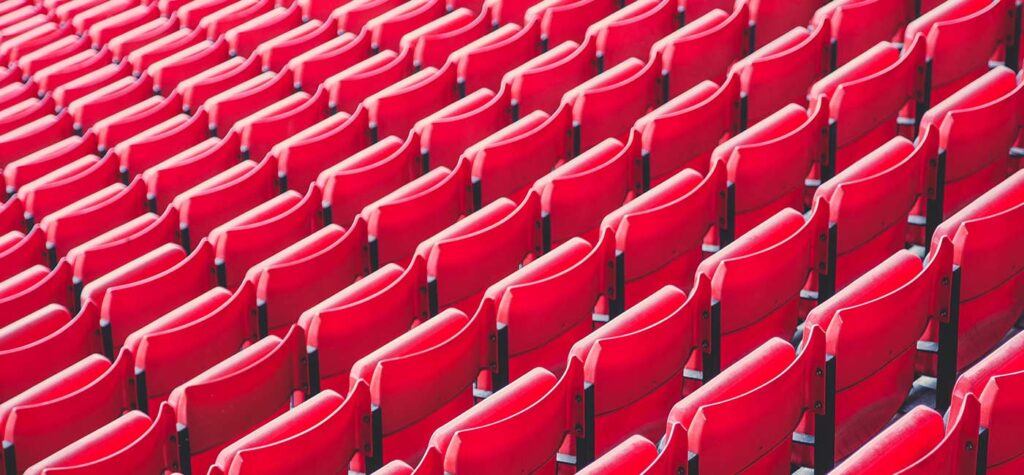 Article
Early adoption of iOS 15 is on the rise – here's what we know so far
Now that we're more than a week into the public launch of iOS 15, we're…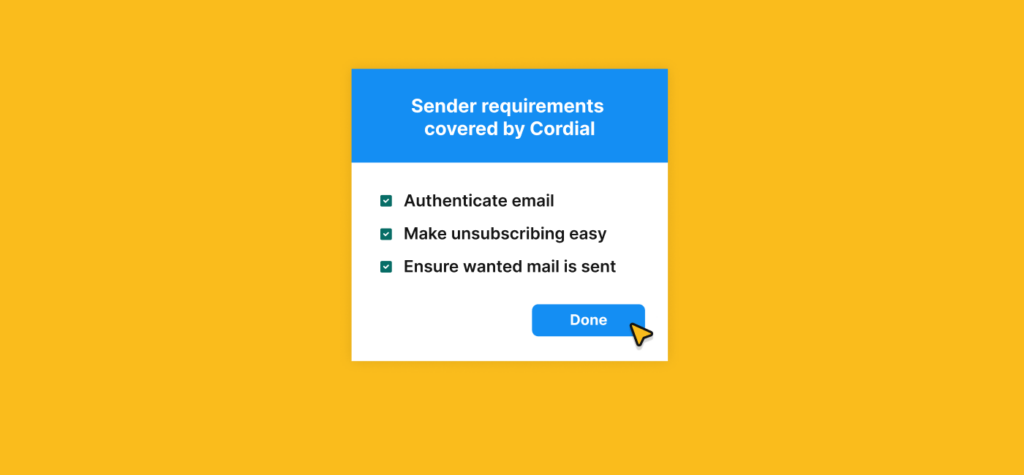 Article
Google and Yahoo unveil new email sender requirements: What you need to know
In a joint announcement on October 3, Google and Yahoo revealed updated sender requirements for…