Return to All Resources
How to drive blog traffic and revenue with automated 1:1 personalization
5 Minute Read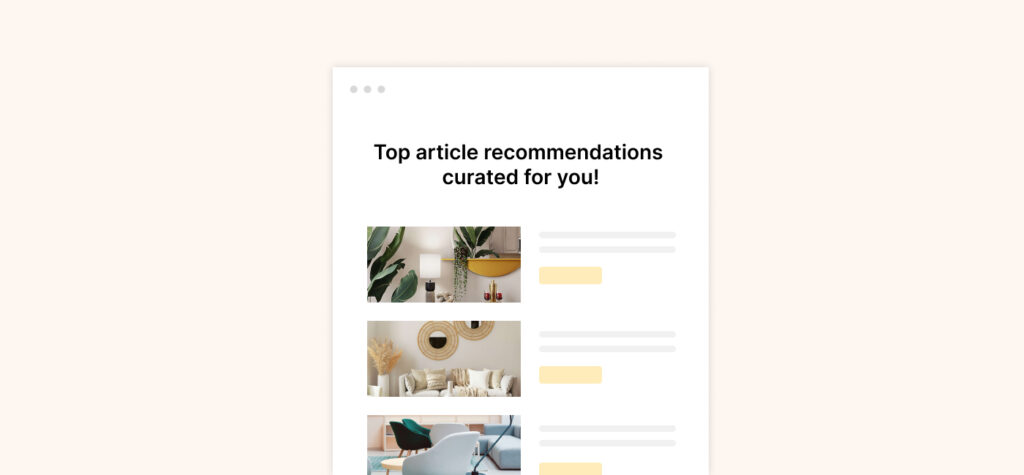 Regardless of your content strategy, if you've be consistent with your brand's blog, you likely have grown an extensive library of posts. And although content's value can actually grow as it ages, especially when it comes to rising in Google search rankings, there are ways to maximize the content's value through its entire life cycle, right from the get-go.
So what's the best trick? Think of every blog post as its own product.
By applying the same customer personalization tech and automation campaigns retail marketers leverage to increase their ROI, you can get the most bang for the buck out of your brand's blog — whether you're a publisher or offer products and services. And as content marketers everywhere repeat in their sleep, it's all about how to: "Drive traffic. Drive revenue."
3 ways automated 1:1 personalization can up the impact of your brand's blog
1. Surface the right content based on brand interactions and behaviors.
When you think of a blog post as an individual product, you then can more easily think of ways to recommend it just like you would a product — by using similar, if not the same, data sets. If your brand uses content to drive traffic to your products and service offerings, you can serve up more relevant blog posts to each customer based on a variety of data points, including but not limited to:
Order history
Browsing history
Brand affinity
Weather data
Geolocation
Loyalty program status
Buying time affinity
For example, if you're a clothing retailer, you can automate recommendation emails with blog posts about winter fashion or snow gear if the weather data and geolocation associated with a customer indicate they just experienced the year's first snowfall, or if the customer bought winter fashion items the previous season.
Or, if you're a home goods retailer and your customer just bought a new loveseat — and changed their address for the order — then your automation could serve up blog posts tagged for home decorating or for those moving into a new home or city.
These types of recommendations can improve your brand's authority in your industry and trust with your customer, which can translate into better customer retention.
2. Drive repeat visitors and retention with smart tracking.
Similar to using recommendations based on customer/reader behaviors, you can leverage browsing/reading behaviors to show readers fresh or more enticing content with every message. You can track any number of data points to test serving up content that drives repeat visits and traffic to your site — and keeps readers within your brand experience longer.
By owning the first-party data of your audience, you can gain content insights at the individual customer level you'll never find in Google Analytics. Here are just several, for starters:
Blog posts not yet recommended to reader
Blog posts on topics reader previously engaged with
Blog post titles reader saw but didn't click on
Blog posts reader spent the most time on
Blog posts reader spent the least time on
Blog posts reader shared
Blog posts read during a purchase session
All blog posts reader has viewed
3. Up engagement with exclusivity, ticking clocks, and other automated campaign tactics.
Beyond the nitty-gritty first-party data points, you also can spin tried-and-true growth marketing campaign tactics to content as well, with a little creativity.
For instance, it's not uncommon for brands to license content or to engage with high-profile influencers or celebs for exclusive content — and these contracts often have clauses on specific timeframes the content can be used before having to be pulled down.
In these scenarios you can use countdowns to launch blog posts with exclusive content or perhaps require customers/readers to reach a certain loyalty program tier level or other threshold to access it. You know, up the excitement. And once the content is live, you can do a content spin on the classic "limited time offer" and message your audience about its expiration, perhaps like "Access the exclusive video for X more days!" or "Check out X's exclusive recipe until Sunday!"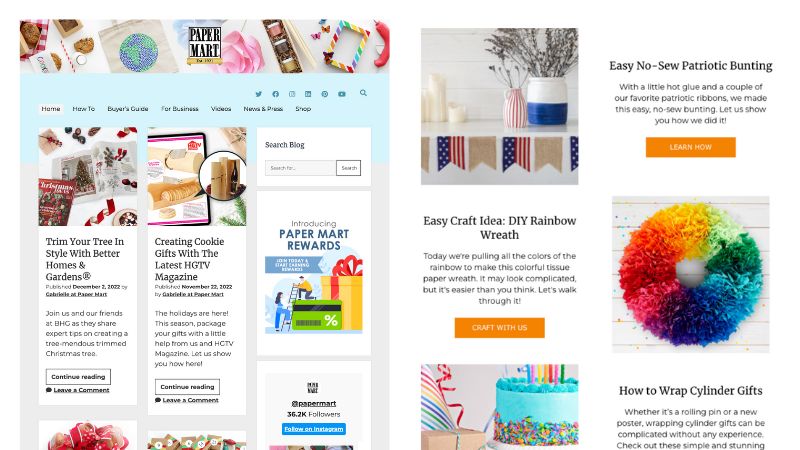 How Paper Mart uses Cordial to send personalized blog recommendations
Cordial client Paper Mart has a large segment of DIY customers looking for new craft ideas, and their blog is just the place for those customers to find them. So Paper Mart wanted a way to suggest relevant blog articles with craft ideas that pertain to the products customers have shown interest in to suggest even more ways for customers to use their products.
Their team had two primary goals:
To recommend blog articles to their customers based on their order history and website browsing behaviors

To drive traffic to their website and provide their customers with valuable and relevant content
Working with Cordial, Paper Mart automated their blog article recommendations to boost engagement and revenue:
As the Paper Mart team plans and publishes their blog content, they update a CSV file that is referenced during a daily automation job.

With this daily automation, Paper Mart feeds blog details (e.g., article titles, category, link, image, summary text) into a Cordial data supplement.

Cordial then references the supplemental data to dynamically populate a content block of articles in emails based on a customer's behavior and preferences.

Paper Mart is able to use the same content block in both automated and batch campaigns to boost engagement and drive more traffic to their site.
Learn more in our webinar
See how Cordial can help you leverage personalized automations in real-time — for a wide variety of use cases — with our Architect technology that can unify your data from unlimited sources and transform it for marketing activation. Request a demo today.
Picked For You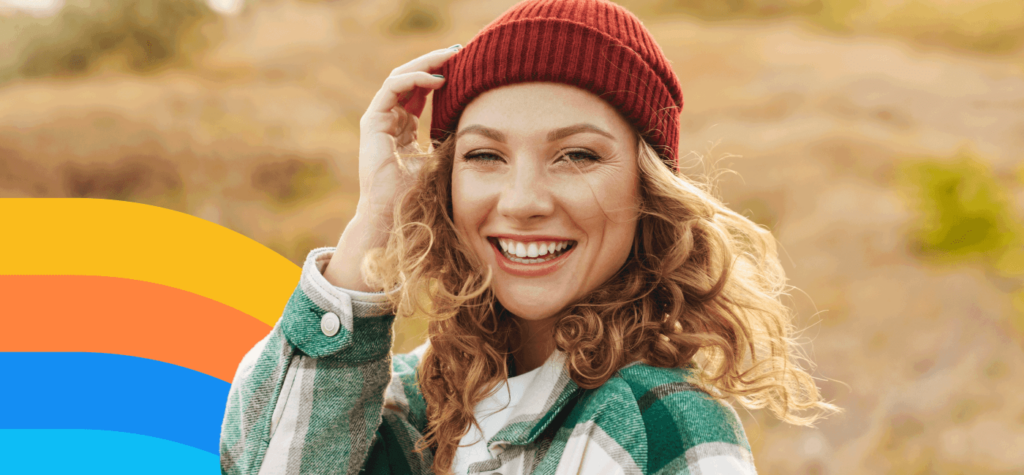 Article
Empathy for the holidays: Why personalization matters in marketing
There's no denying that data-informed messaging is a powerful strategy for extending the reach of…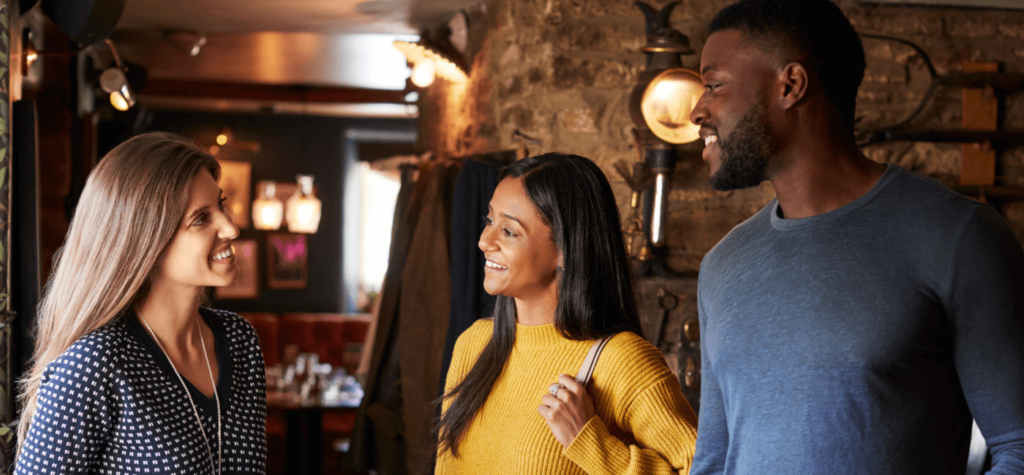 Article
Hotel brands boost revenue after harnessing first-party data, report finds
Nearly 61% of hotel brands have implemented a first-party data strategy, and of them, 81%…