Return to All Resources
Amp up your personalization efforts with tips from the floral industry
8 Minute Read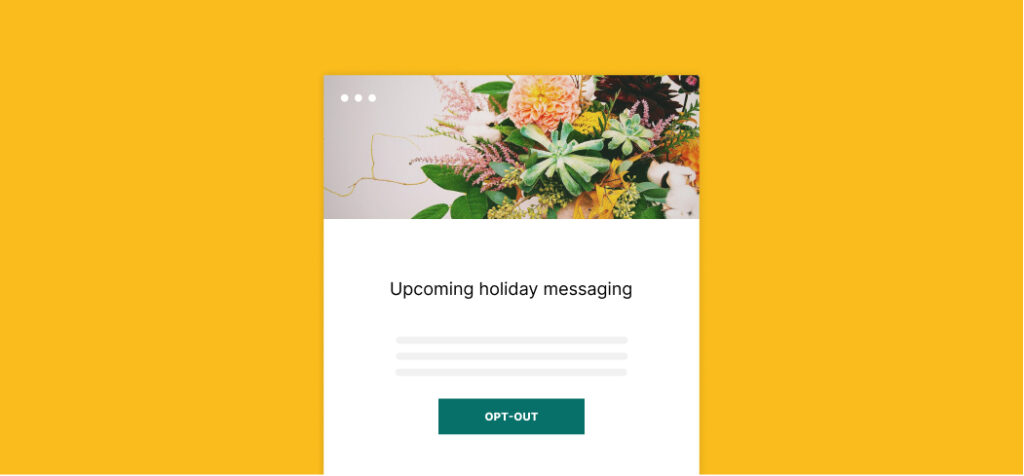 Come January, the holidays are a memory for most businesses, but not for the floral industry. As winter blows in and snowbirds start flying toward warmer climes, the major flower-powerhouses are amping up for their annual floral trifecta of holidays: Valentine's Day, Easter, and Mother's Day. So let's stop and take in a few whiffs of what we can learn from this ever-blooming sector.
I love you. I'm sorry. Happy anniversary… There's almost no time that flowers are a bad idea. In fact, while some other industries slowed down during the COVID-19 pandemic, the global flower market boomed — and is continuing to do so. Global Industry analysts StrategyR tracked the flower market and offered some impressive growth predictions. Cut flowers sales were estimated at $30.7 Billion for 2020 and are projected to reach a whopping $43.8 Billion by 2027. That's a lot of petals.
So what exactly is the floral industry doing that keeps people buying, holiday after holiday, year after year?
For one thing, marketers in the floral industry continue to innovate on their approach more than on their actual products. At the dawn of internet marketing, it seemed as if everyone's inboxes would overflow with exhortations to buy something new for every holiday. But over the past few years, brands seem more in tune and sensitive to their customer's life cycles — including loss or complicated situations. Mother's Day and Father's Day were once considered universal times for florists to inundate inboxes with marketing messages, but most brands now have clear (if temporary) opt-out options.
Beyond sensitivity to loss or other life situations, the current levels of personalization go way beyond a thoughtful detail. A lot of targeted brand outreach is more about relationship continuity and education. "In general, it's important to us that not all our customer outreach is aimed at sales, but that we're actually providing some value for people who buy flowers, take care of their living plant pals, and are interested in learning about different varieties," said Juan Palacio, Founder and CEO, BloomsyBox.com.
But that excellent approach isn't limited to the flower industry. Not to brag, but at Cordial we make a point of highlighting intentional outreach over the random sales push. We use real-time data to deliver personalized messaging via email, SMS, MMS, web, mobile app, or automated direct mail.
In the same way floral marketers evolve along with their customers, we constantly update the way we help you connect with your own target demographic. Attracting customers and keeping their loyalty are two completely different challenges, especially around multiple holidays that inspire gift-giving.
With apologies to Shakespeare, while a rose by any other name would smell as sweet, it might not sell as well. Floral marketers understand that their consumers want to feel something when purchasing a bouquet or arrangement. And that involves significant personalization efforts.
6 personalization ideas from the floral industry:
1. Add a human side to your story.
Your customers want to feel like they're supporting actual people and not just a faceless corporation. Palacio said that BloomsyBox is about to launch a storytelling campaign about the farms that grow and harvest their flowers. He said "because we personally find those human stories and perspectives interesting and know that our customers will, too."
2. Share your customer's ethos.
If your company is dedicated to less waste, you should highlight that part of your brand story to attract like-minded consumers. The Million Roses is a brand that creates preserved roses and flowers. That might be off-putting to some, but the company highlights the fact that these somewhat pricey blooms last longer and are more sustainable.
Their products are all handmade by floral artists and last up to three years. The company prides itself on providing a sustainable solution to the large-spanning carbon footprint issue of the floral industry. In press materials, they also share information on how their approach is a more desired option for combating climate change without giving up quality and the natural beauty of flowers.
3. Consider your customer's intention.
Palacio said it isn't just flowers that are personal, but also the "gifting intentions behind them" when crafting your messaging,
4. Be more inclusive.
BloomsyBox offers opt-outs for Mother's Day for people who may have lost, don't know, or don't get along with their mom. Palacio said their Valentine's messaging "is more LGBTQ-aware than it used to be," too.
5. Share your history.
Some people don't really care about the provenance of their posies but are more concerned about who else is buying them. Family-owned, female-run Pomp Flowers proudly shares details of their floral pedigree including their hand-raised sustainably grown arrangements. Pomp also has a strong legacy and a 30-year history of cultivating flowers on their family-owned farms in Ecuador and Columbia with expertise in over 600 flower varieties, all hand-raised and sustainably grown.
And they don't shy away from letting people know about the experts who create "the optimal growing conditions from fertilization and irrigation to climate-controlled greenhouses." But in a celebrity-driven culture, some people might be most impressed with the fact that Pomp is the go-to flower provider for major events like the Rose Bowl and the Tony Awards.
6. Make it easy.
In addition to selling flowers through their website, Pomp also has an Amazon Storefront which allows consumers to buy easily and without a ton of effort.
Read more about how Cordial creates highly personalized multi-approach campaigns
Some brands are already taking notice of the ways the floral industry markets in a way that feels incredibly individualized.
Floral inspiration
Some companies that are floral industry adjacent manage to evoke the beauty and timelessness of a gorgeous arrangement. And with that comes the urgency to gift the scent to someone else.
A great example of marketing inspired by the floral industry is Arquiste Parfumeur, who in some materials describe their scents as being better than a bouquet. In other marketing materials, they use descriptors like products that are "liquid florals" or "time traveling scents," where the heady aroma of their flower combos can transport you mentally if not physically.
Arquiste's floral fragrances have catchy floral names like Boutonnière, Ella, Fleur de Louis, Infanta en Flor and Flor y Canto, but it's their St. Regis Caroline's Four Hundred Candle that is a marvel of marketing. In naming the scented candle after the over-the-top balls by New York Gilded Age socialite Caroline Astor, the brand also elevates their product and makes the consumer feel more worldly and chic.
As described on the company website, "The scent captures at once the actual flowers used around her residence, the exotic woods of the ballroom, the potted palms and apple blossoms that lined the hallways, and the light crisp essence of champagne wafting through the crowds. With notes of rich American Beauty roses with green stems, white lilies and the delicate sweetness of quince, apple and cherry blossom."
Use your channels wisely
Since the floral industry has multiple busy seasons, they have to approach their direct-to-consumer marketing in a way that is fresh and feels intuitive. Palacio said that at BloomsyBox they spend a lot of time and resources segmenting their databases to personalize emails as much as possible. An example of this is sending their customers emails based on past purchasing behavior so the company is serving products and content they can safely assume is of value to them.
"The last thing we want is to send marketing that doesn't resonate or is a piece of communication that is immediately deleted or archived by our customers in their inbox." BloomsyBox also values their customers' trust. So in their SMS efforts, they offer repeat customers early access to new collections, special discounts, and promotions.
Many in the floral industry are experts at relating to their customer experience. We all celebrate many of the same milestones, which can make it easier to market them. Before crafting your next campaign or message, challenge yourself to:
Provide value in each message.
Aim for authenticity.
State who you are. For example, Central Florida's Love is Love florist describe themselves as being "not your typical florist for not so typical couple." But they don't even have to do that since their name alone explains their outlook.
Challenge expectation
Want to ensure your customers are reading your targeted content? Don't give them what everyone else is. Palacio offered a fantastic example of the way BloomsyBox is shattering Valentine's Day expectations. He cites consumer boredom with cliched red roses for Valentine's Day.
"This year we're launching a Valentine's Day collection that has absolutely no red roses, with corresponding marketing messaging that talks about why we're leaving them out." In this way the brand is creating a fun experience, but one that also challenges customers to think beyond the expected experience.
Palacio said the company's hope is to not only help educate customers about what the people in their lives really want, but also put out messages that are real and relatable. "It's all in the service of supporting our community in creating memorable experiences with their loved ones. That's all any of us are really after, right?"
Picked For You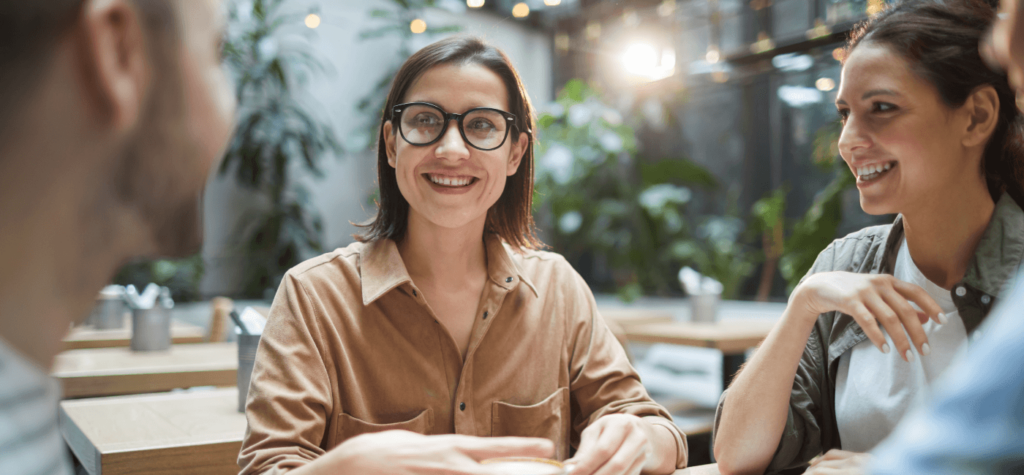 Article
How to send a better message in the new year
As the year draws to a close, many brand managers and their teams are brainstorming…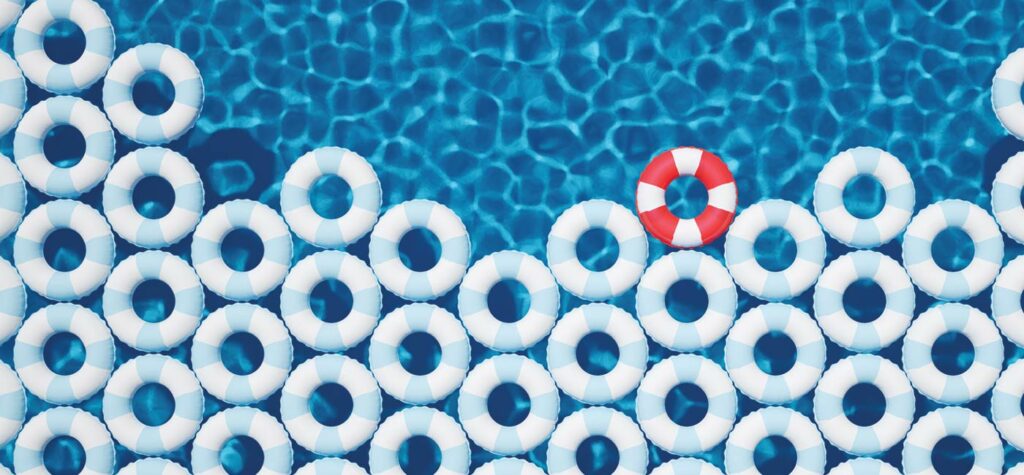 Article
How marketers are leveling up with evolved messaging platforms
The email service provider (ESP) landscape is certainly not what it looked like in the…